The final event bead to be confirmed for Bead Bash on the Lake is The Palace of Amber Flamboyant Sakura. It draws inspiration from the iconic cherry blossom flowers by using a focal sakura agate stone. The decorative endcaps were custom designed for Great Lakes for spring 2019. A shade over 500 of these beads have been produced and they will retail at $68, debuting online and in store during the event next weekend.
The Palace of Amber Flamboyant Sakura shows a huge amount of variation. As a stone it takes it's name from the characteristic petal patterning found on it's surface. The colors of this stone range from pinks, to ambers, greys and even some very pale greens but it's predominantly a pastel colored stone ideal for the spring season.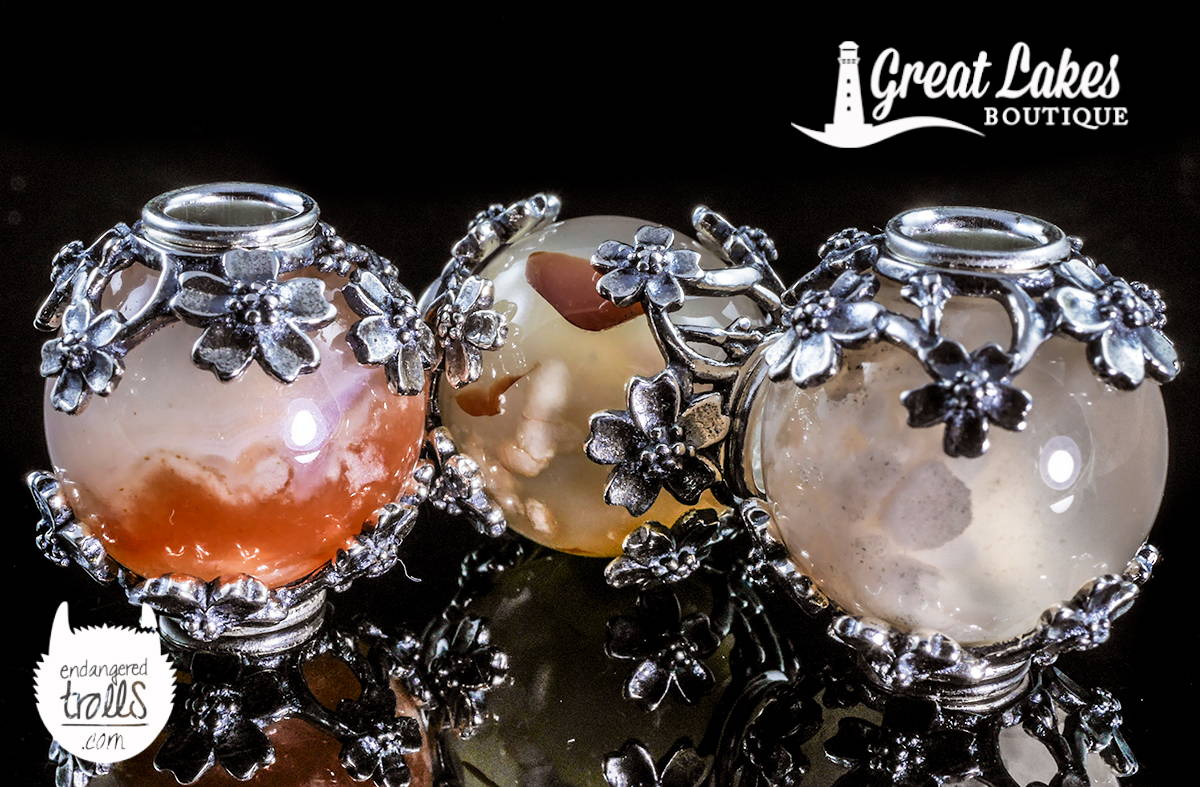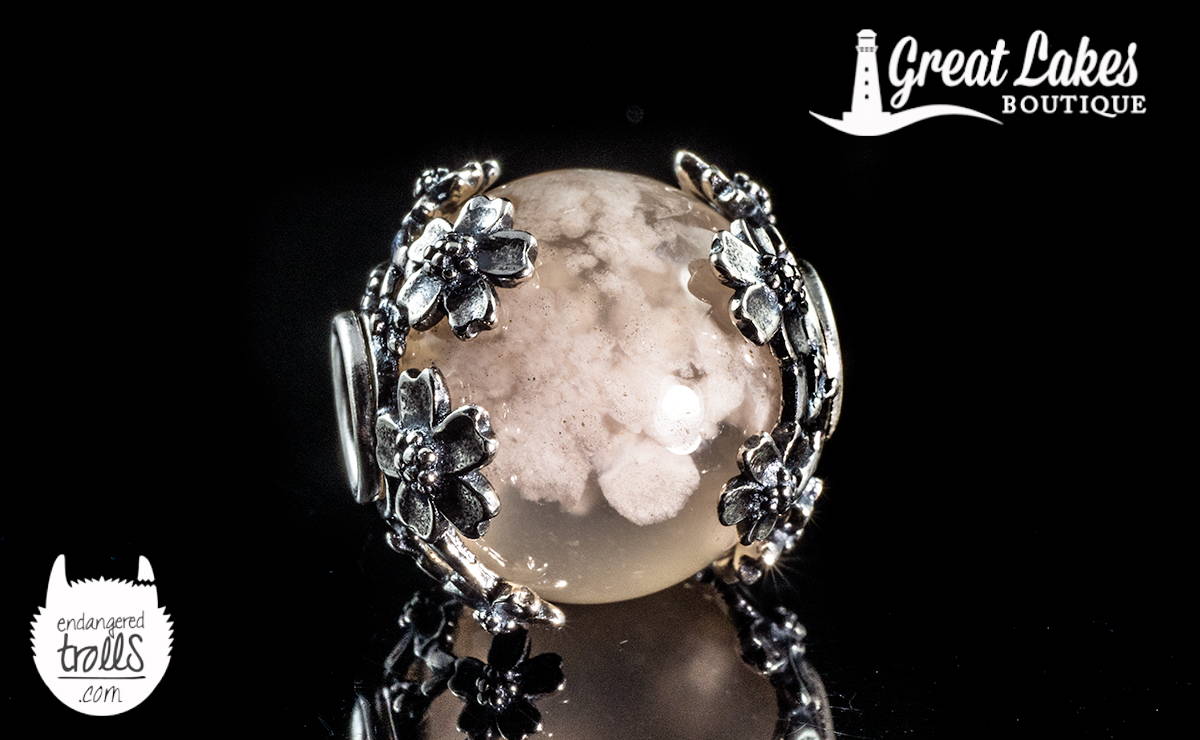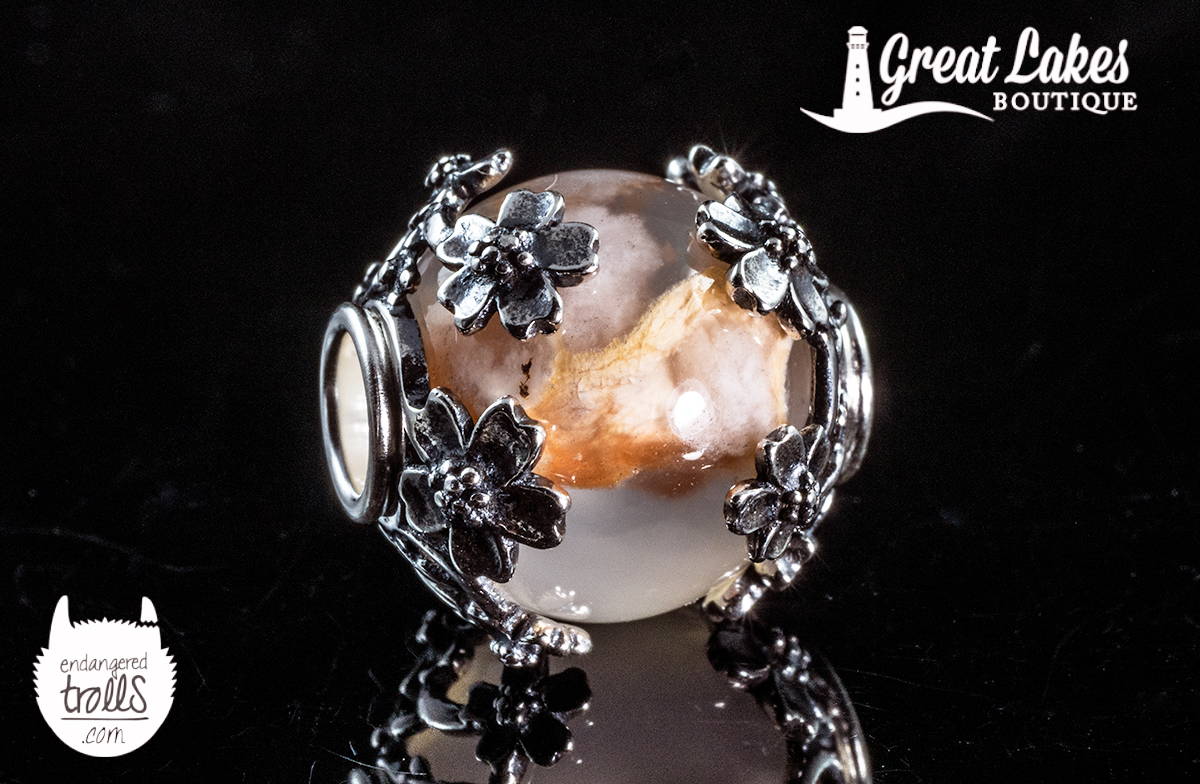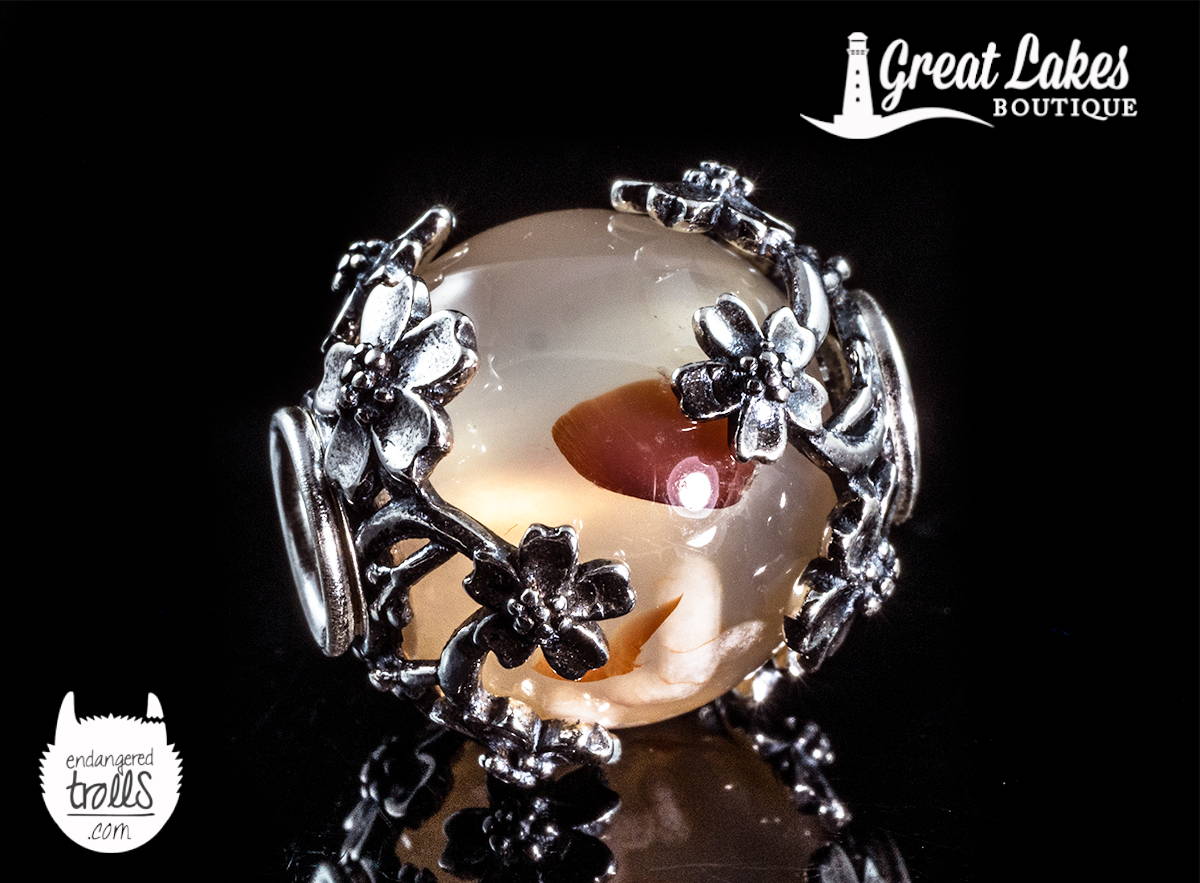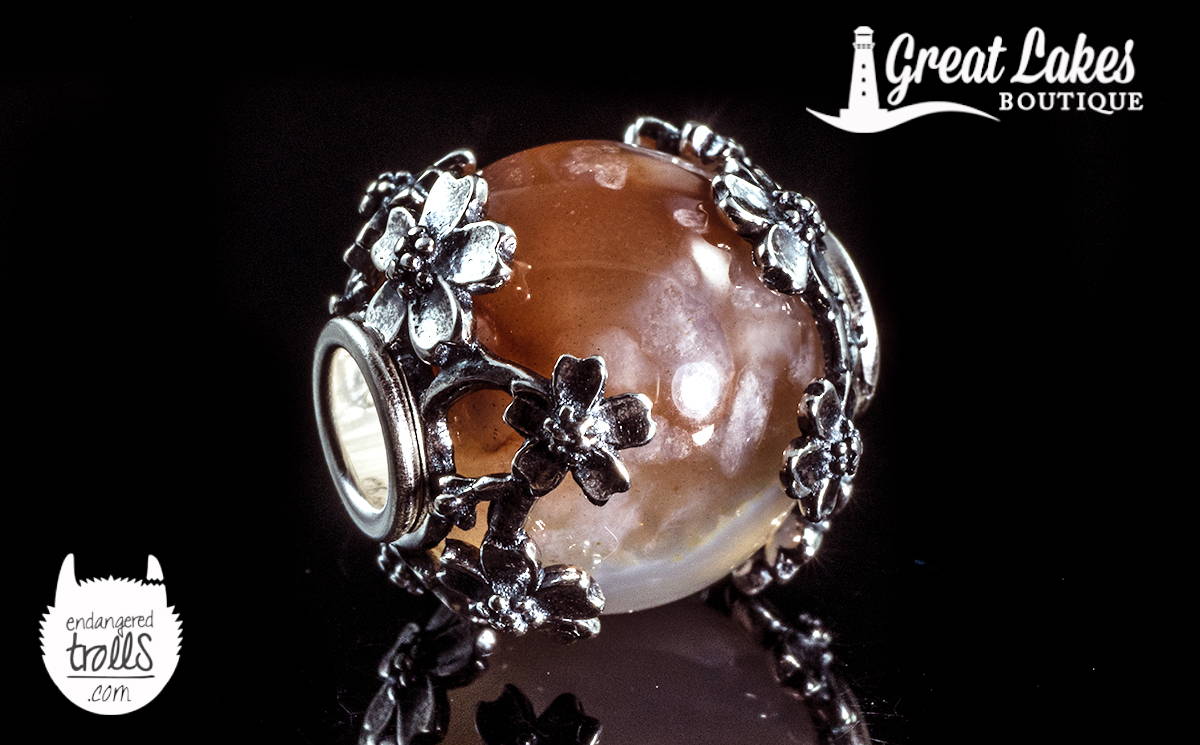 I couldn't wait to try bracelet combinations for this bead. Though it is a chunky, focal piece in it's own right, I've fallen in love with several on the same bracelet. This combination uses spring inspired silver beads, many of which have a very strong feminine vibe. The exclusive Redbalifrog Green Goddess also takes a lead role and her decorative foliage complements the Flamboyant Sakura perfectly. She'll be available during Bead Bash on the Lake next weekend also.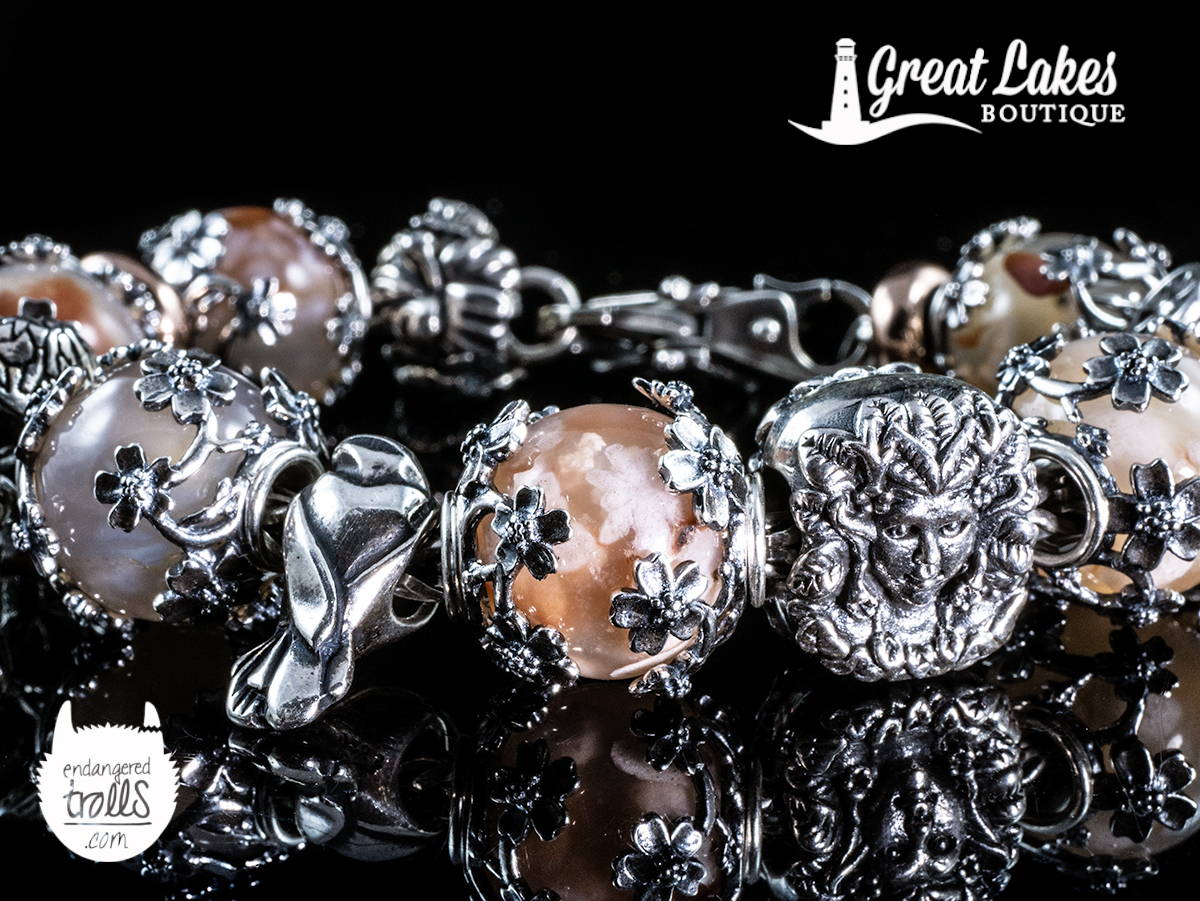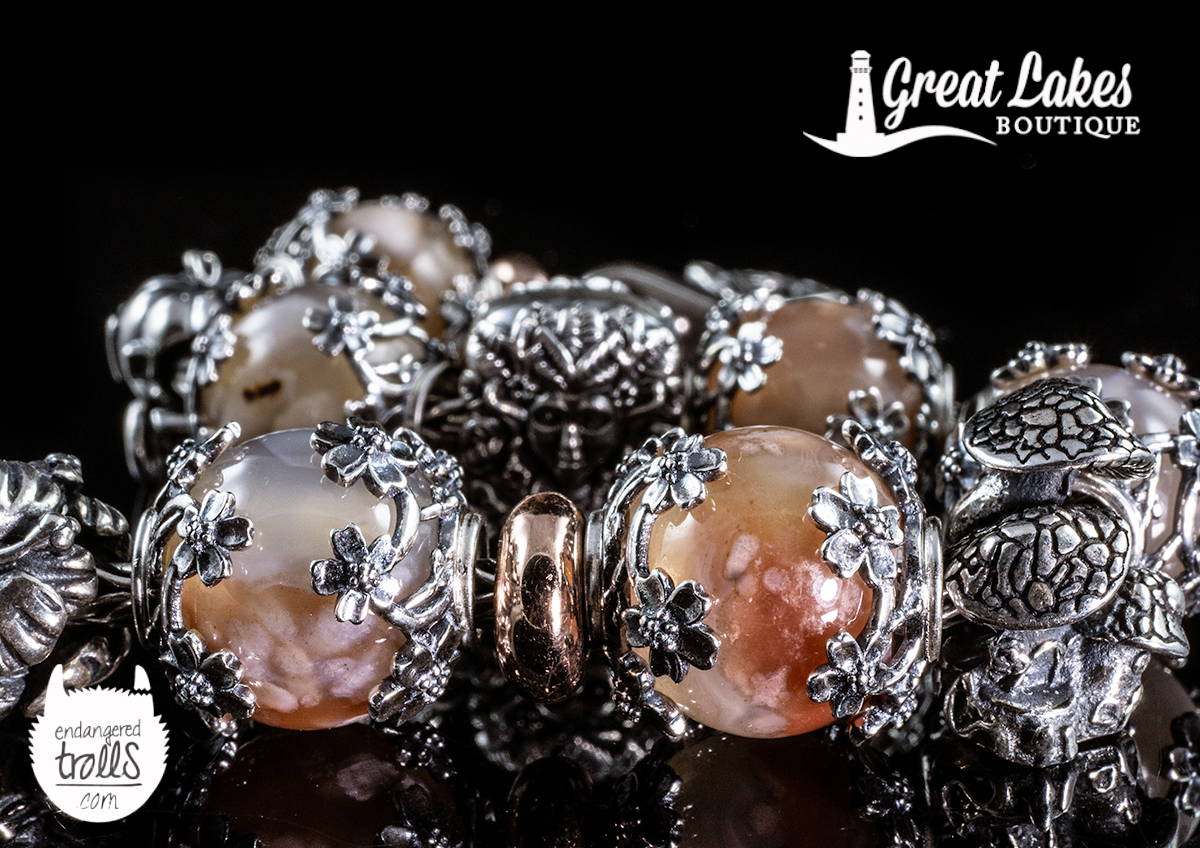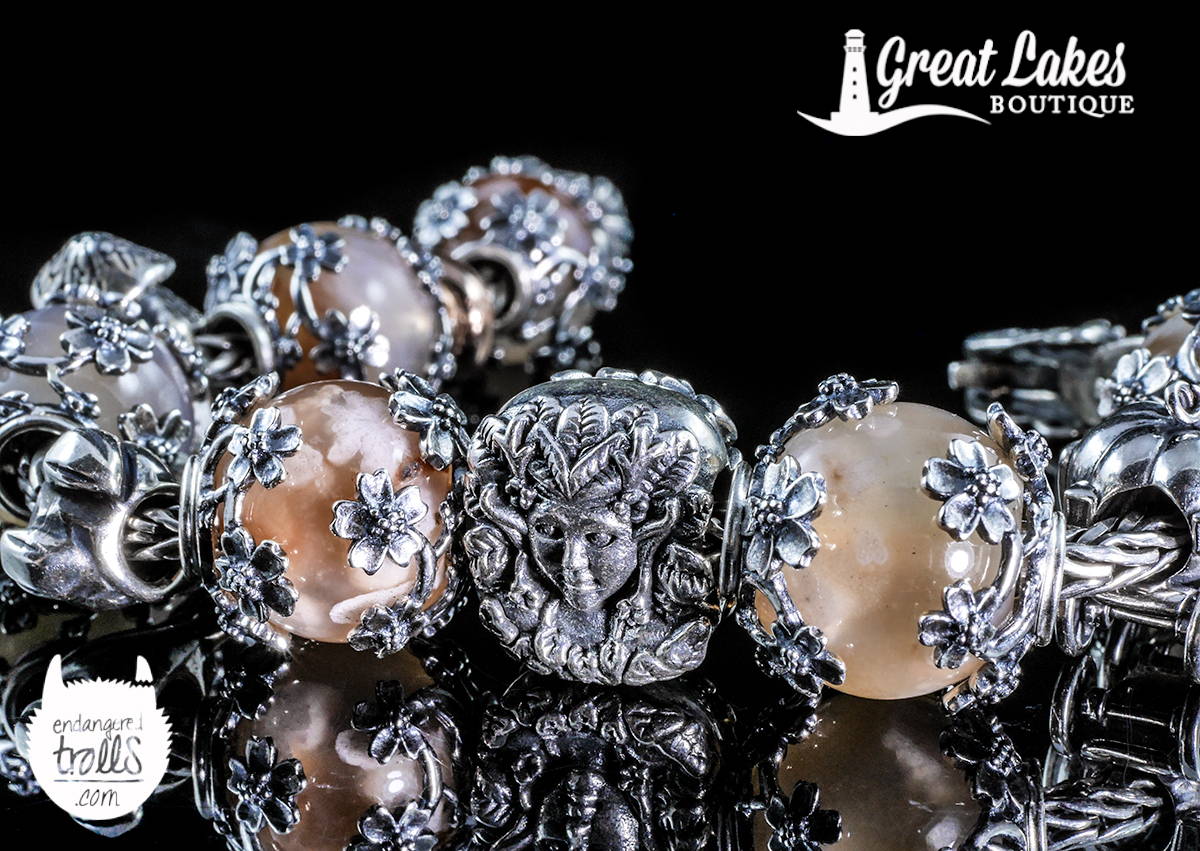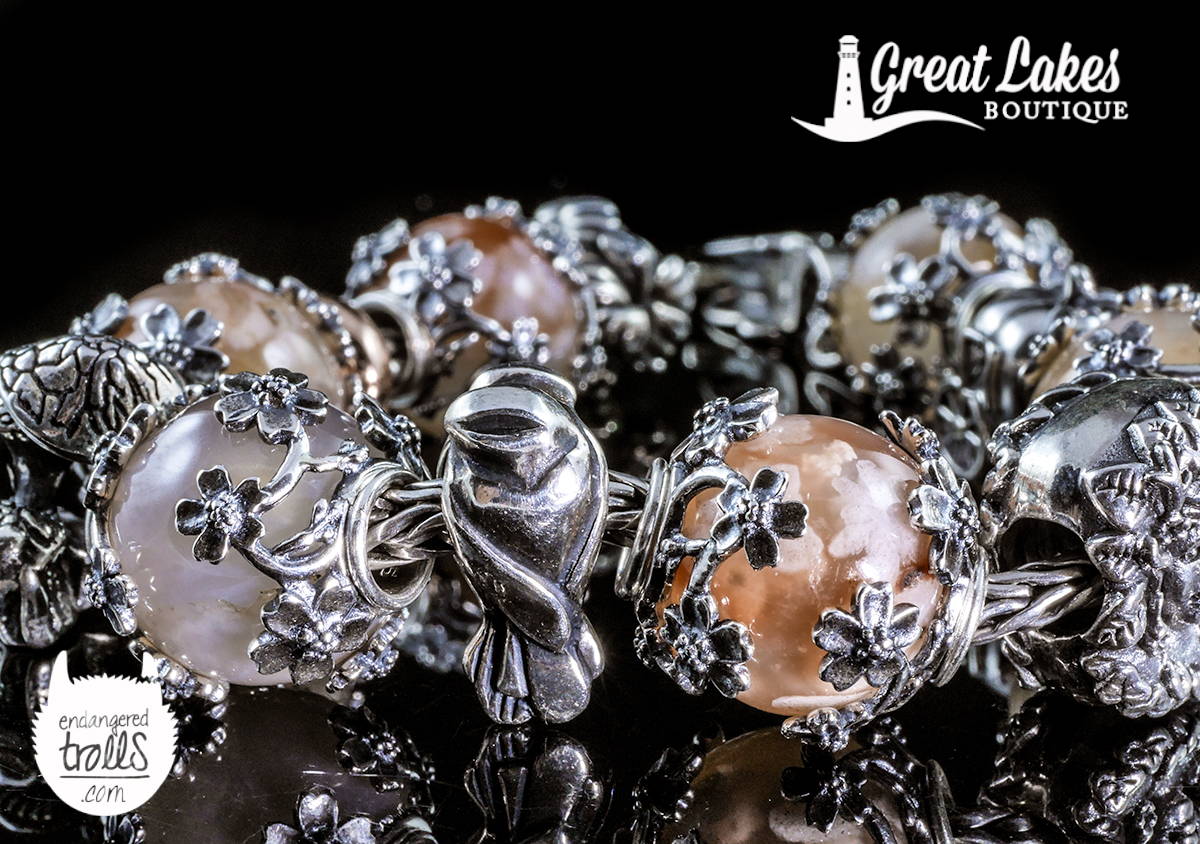 The Palace of Amber Rose Gold Stoppers bring a hint of warmer hues to the combination while the brand's Make a House a Home and Journey silvers add more than a touch of a fairy tale daydream.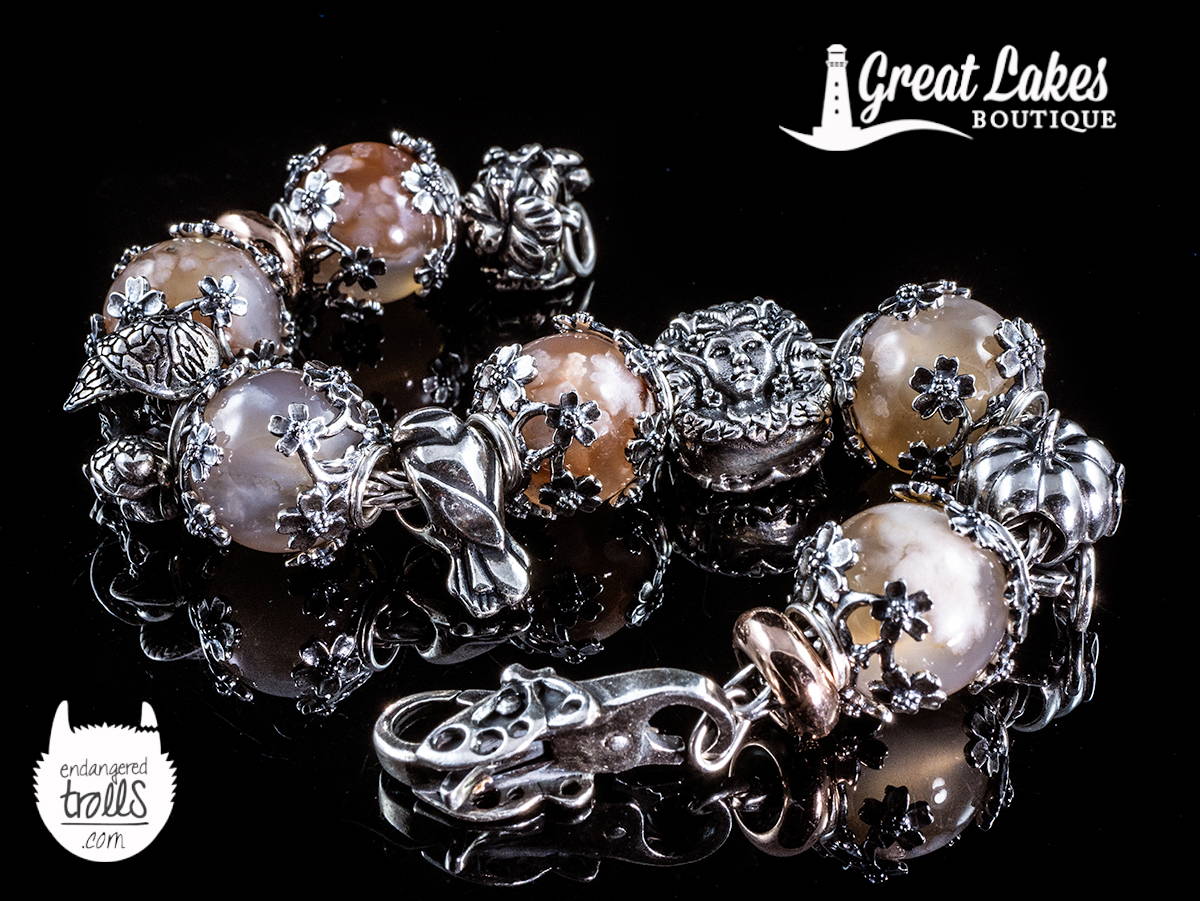 The exact online listing times for the spectacular Flamboyant Sakura from The Palace of Amber will be confirmed next week and fear not, there is a good number of these beads. We hope you love our latest exclusive design as much as we do.