This Trollbeads blog brings a complete preview of the upcoming Trollbeads Winter 2019 collection, officially marketed as the Trollbeads My Sun, My Moon, My Stars Collection.
Launching on November the 8th is the Trollbeads Winter 2019 Collection.
If I had to define this release relatively succinctly I'd say it feels Nordic and this is absolutely in a good way. It's a release celebrating winter as a season as opposed to purely the holiday. You'll find motifs that appear in Scandinavian folklore alongside a clear admiration for nature in all of it's glory.
It's an exceptional release and not at all what I had expected.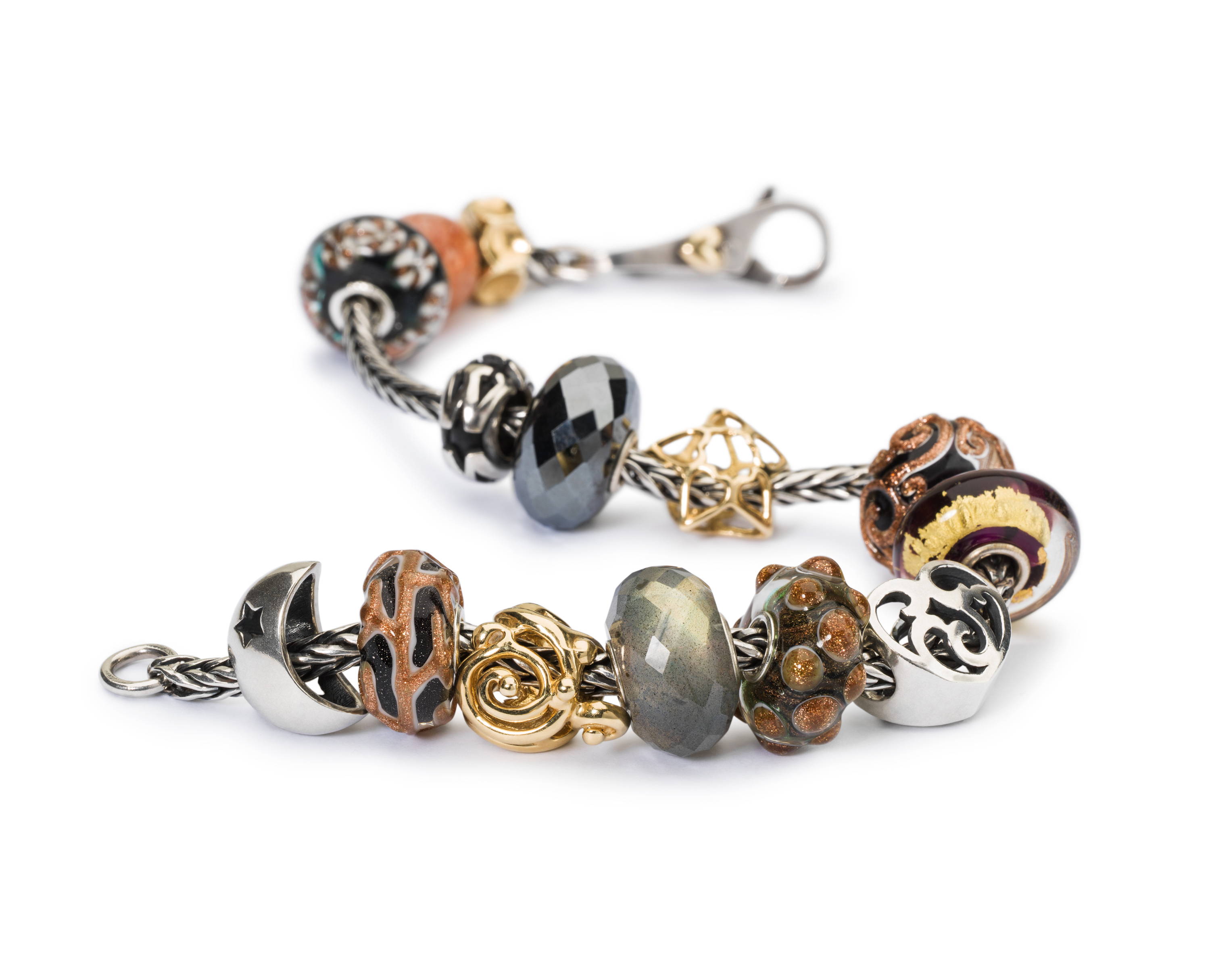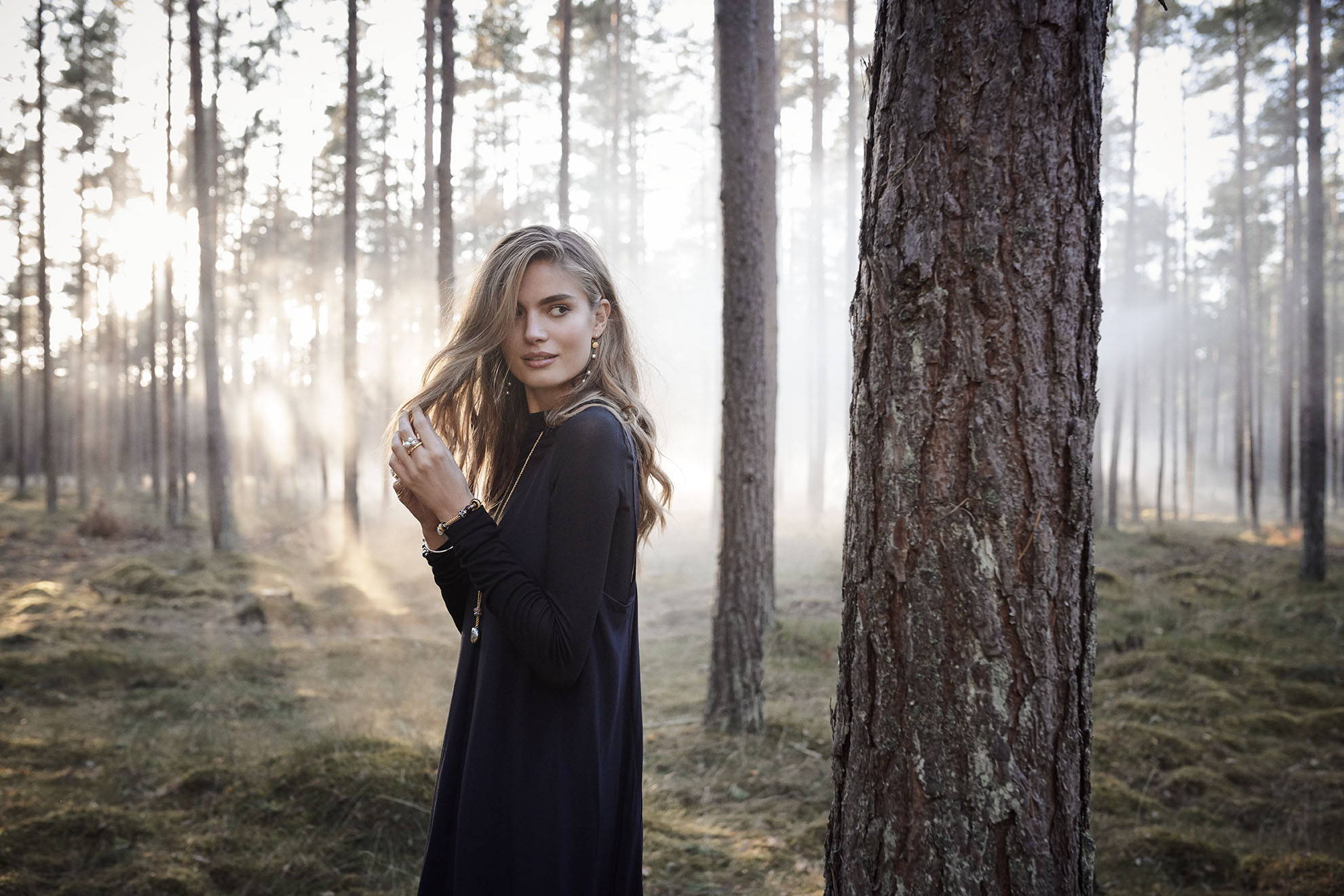 Trollbeads Winter 2019 Glass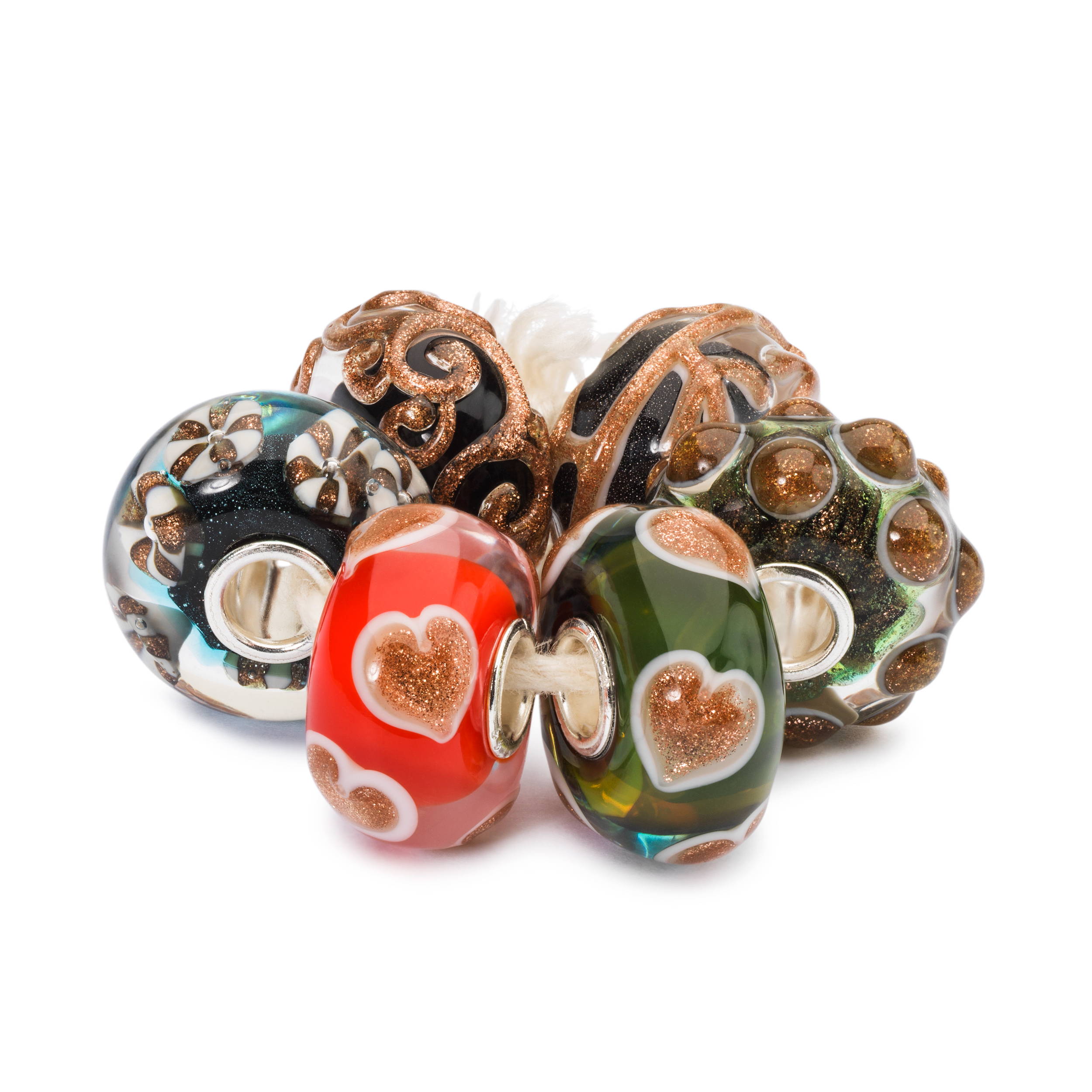 The limited edition Trollbeads Golden Night Kit is debuting for the glass.
This set reminds me of a winter forest scene. Deep greens are punctuated with dark gold glitter which makes for a very nature inspired combination. One vibrant red bead stands as a contrast and is ideal for representing winter garlands or berries.
I adore how this glass kit has been integrated with organic stones in the campaign image above.
From left to right below the individual bead names are the Trollbeads Golden Swirl, Trollbeads Golden Ornaments, Trollbeads Hearts of Joy, Trollbeads Hearts of Hope, Trollbeads Golden Buds and Trollbeads Golden Branches.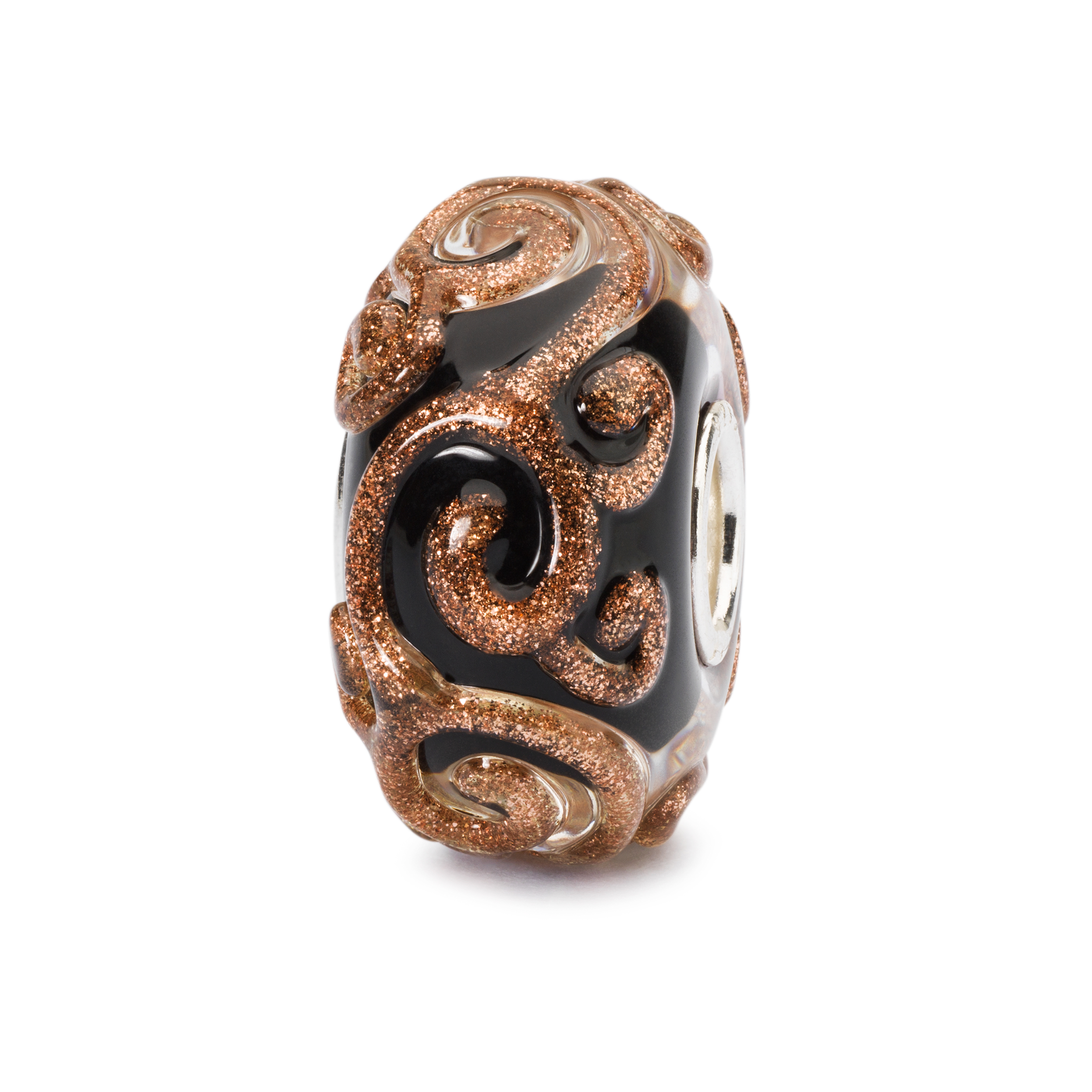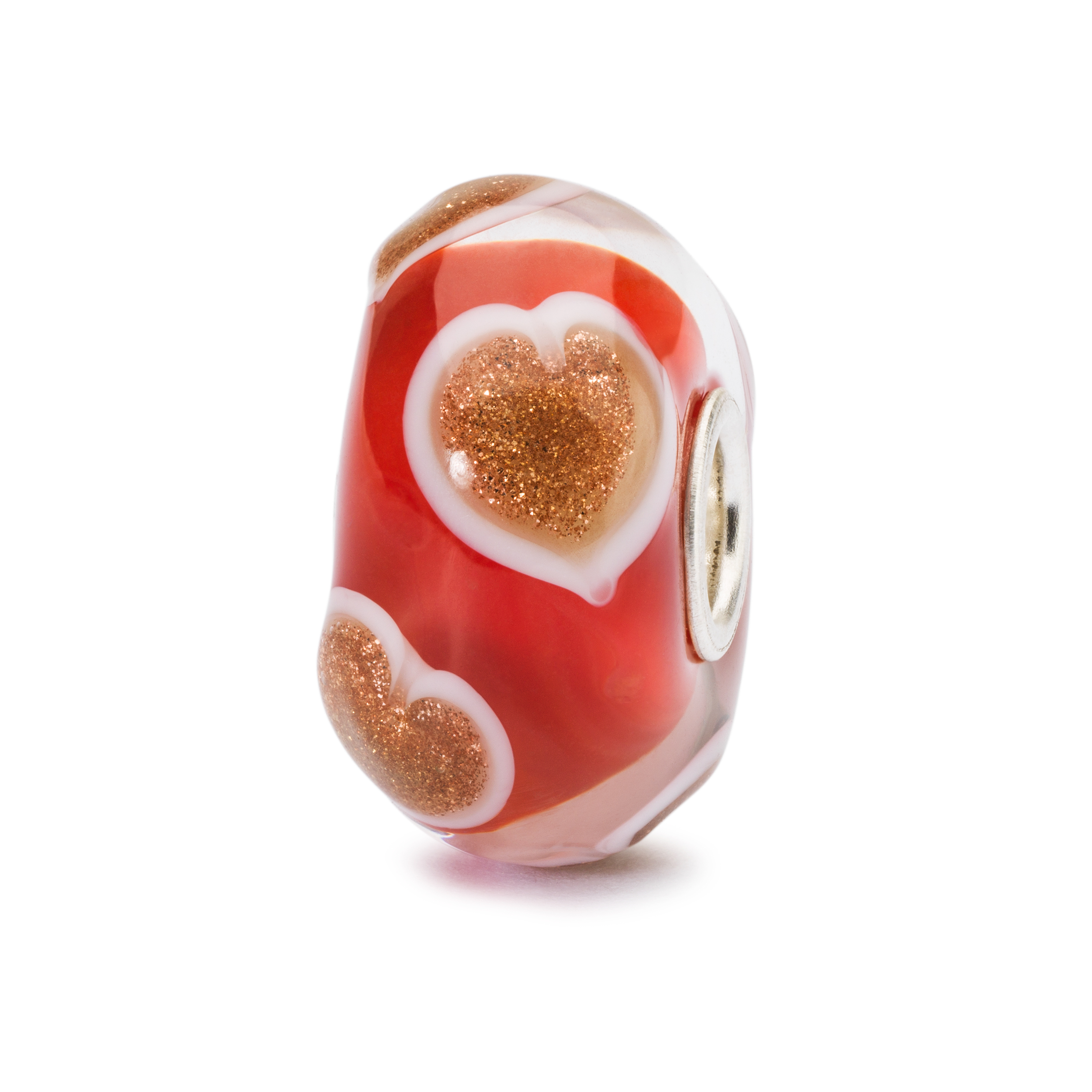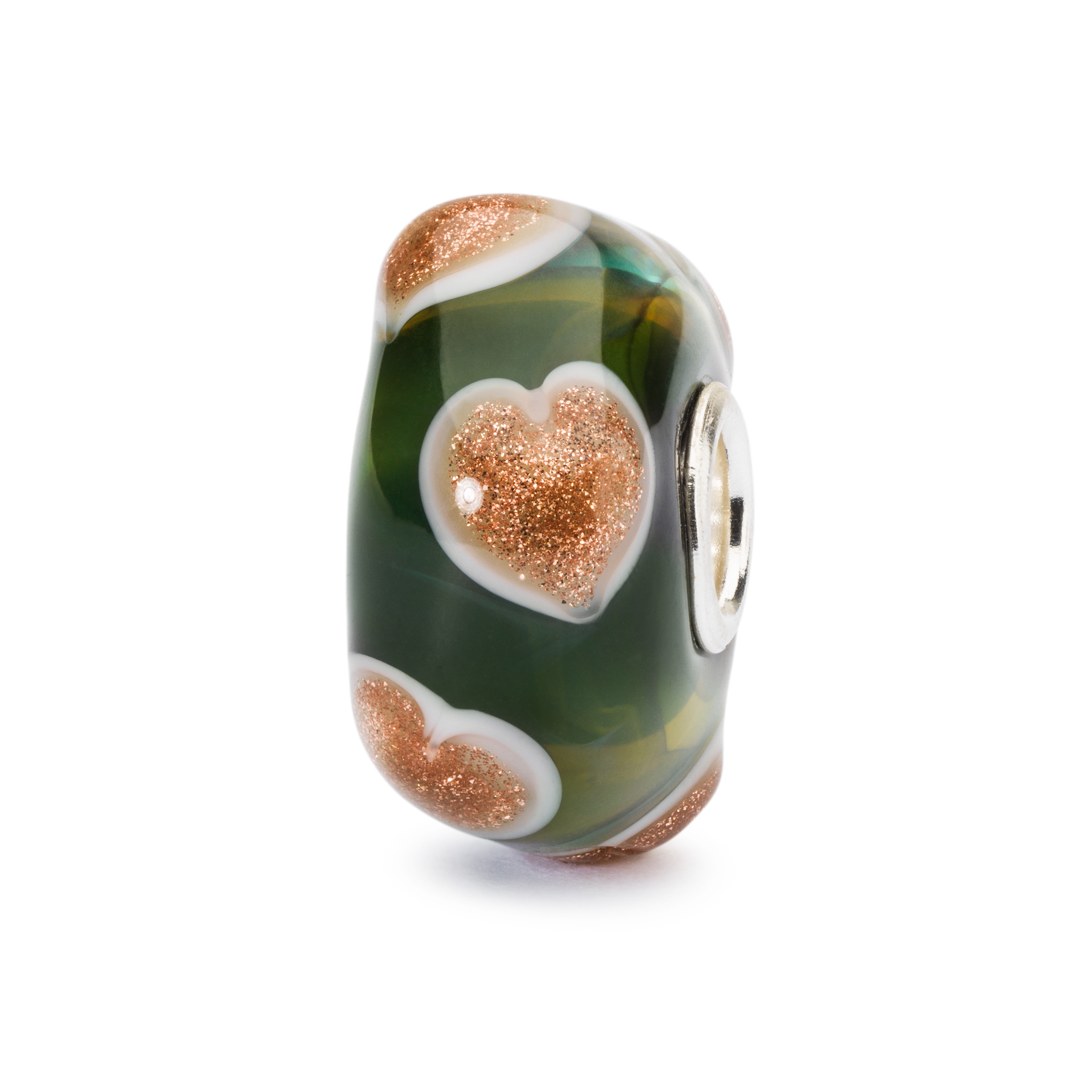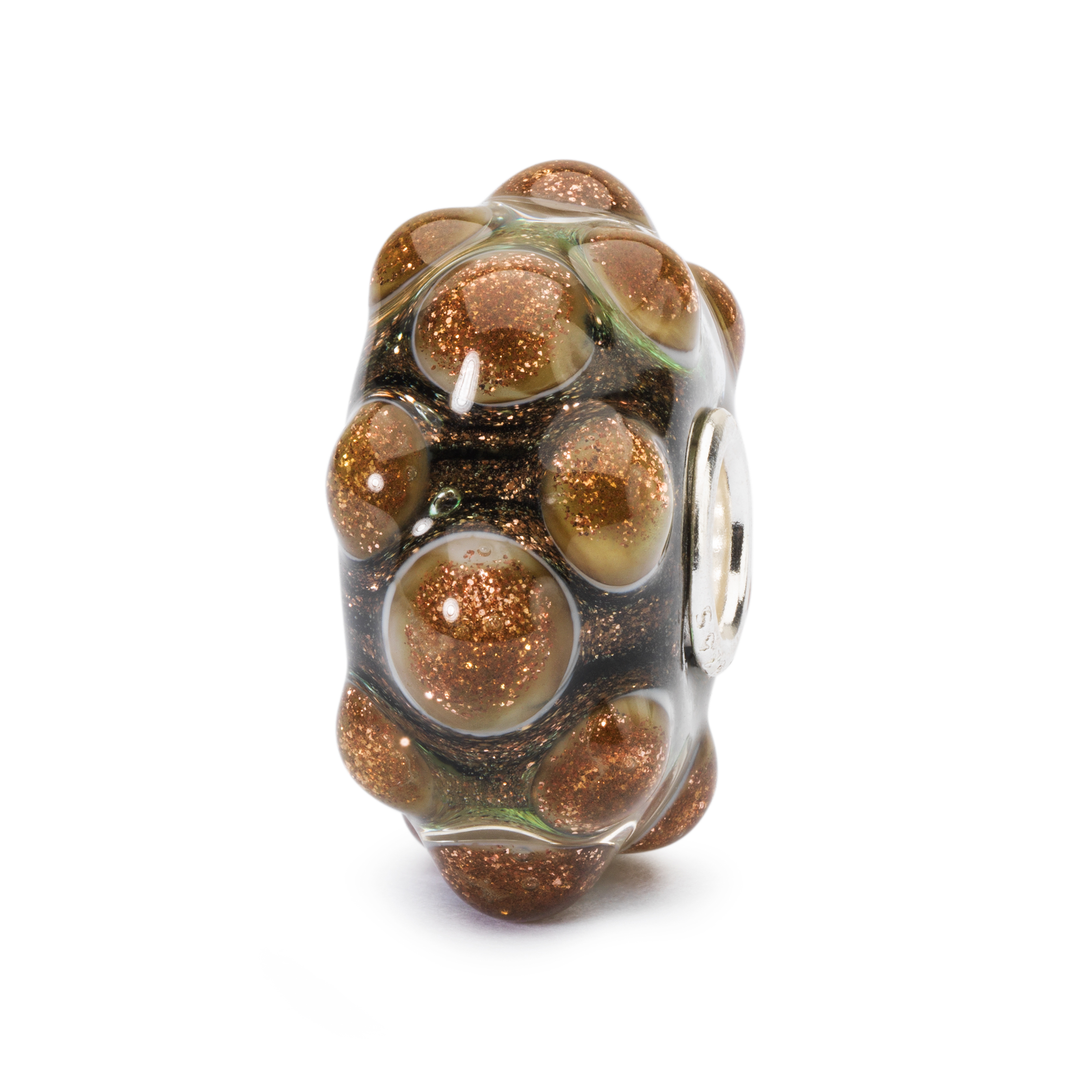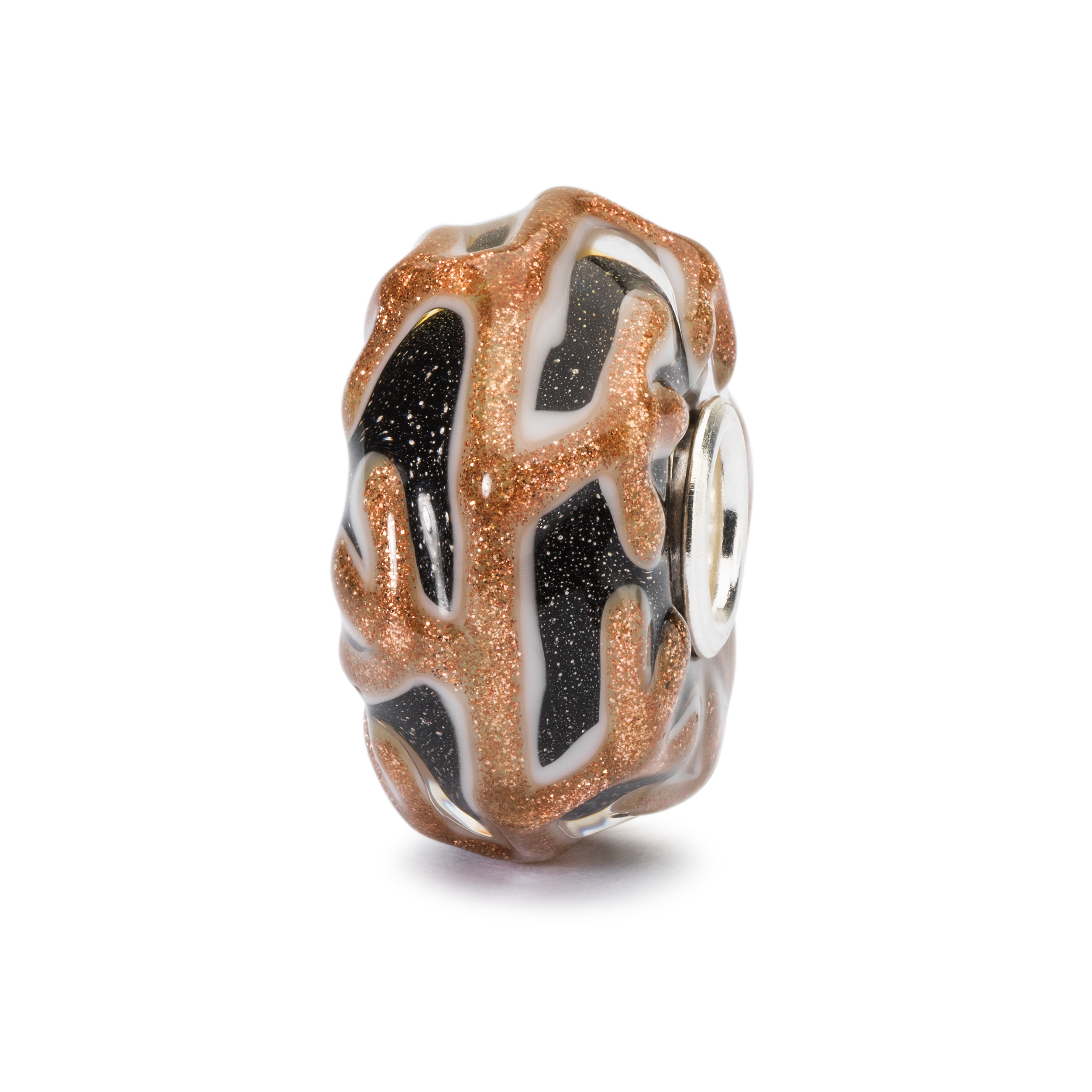 A standalone (and again limited) glass bead will launch in celebration of the new year.
The Trollbeads Happy New Year has firework motifs surrounding it's inky base and is just a perfect bead for the party season.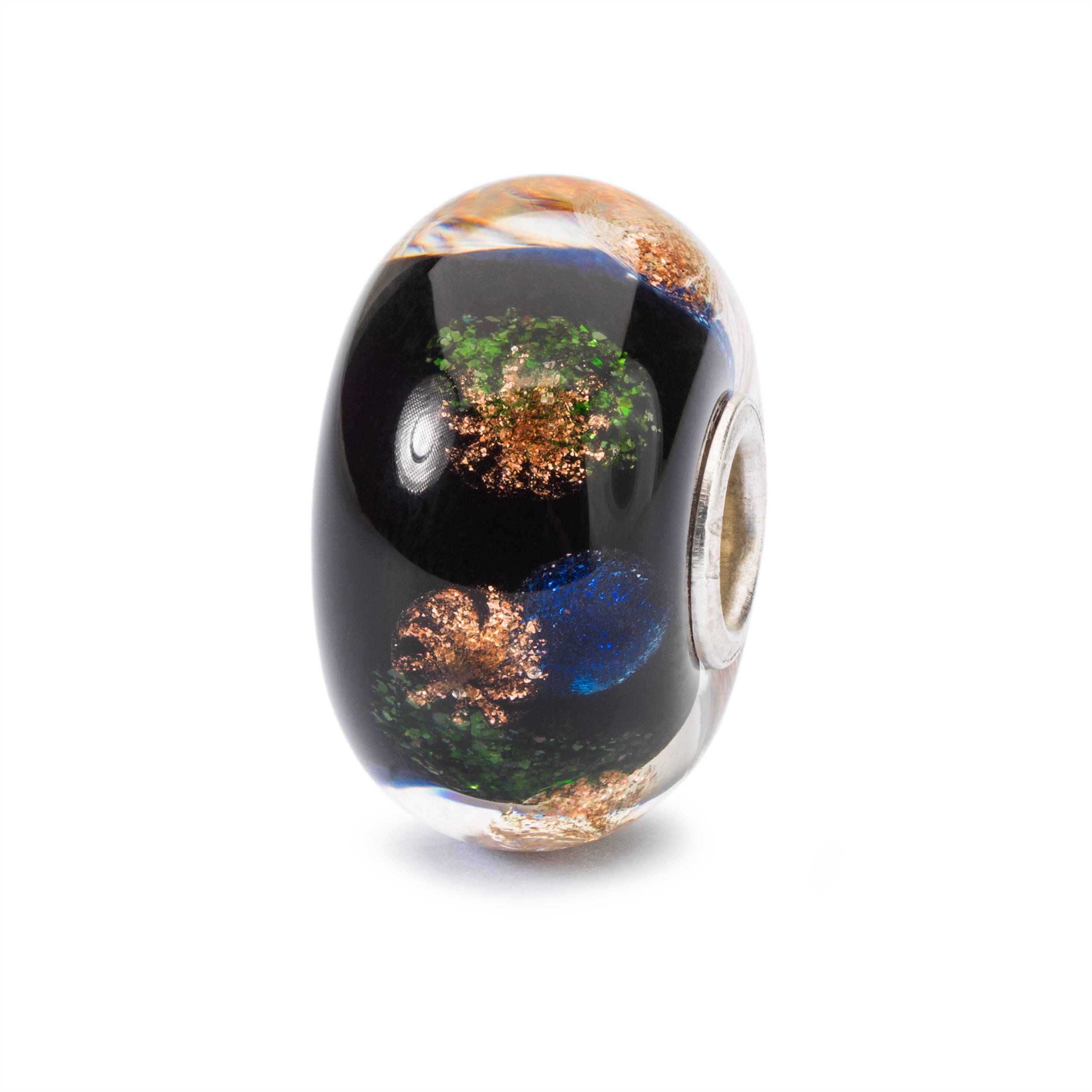 Trollbeads Winter 2019 Gemstone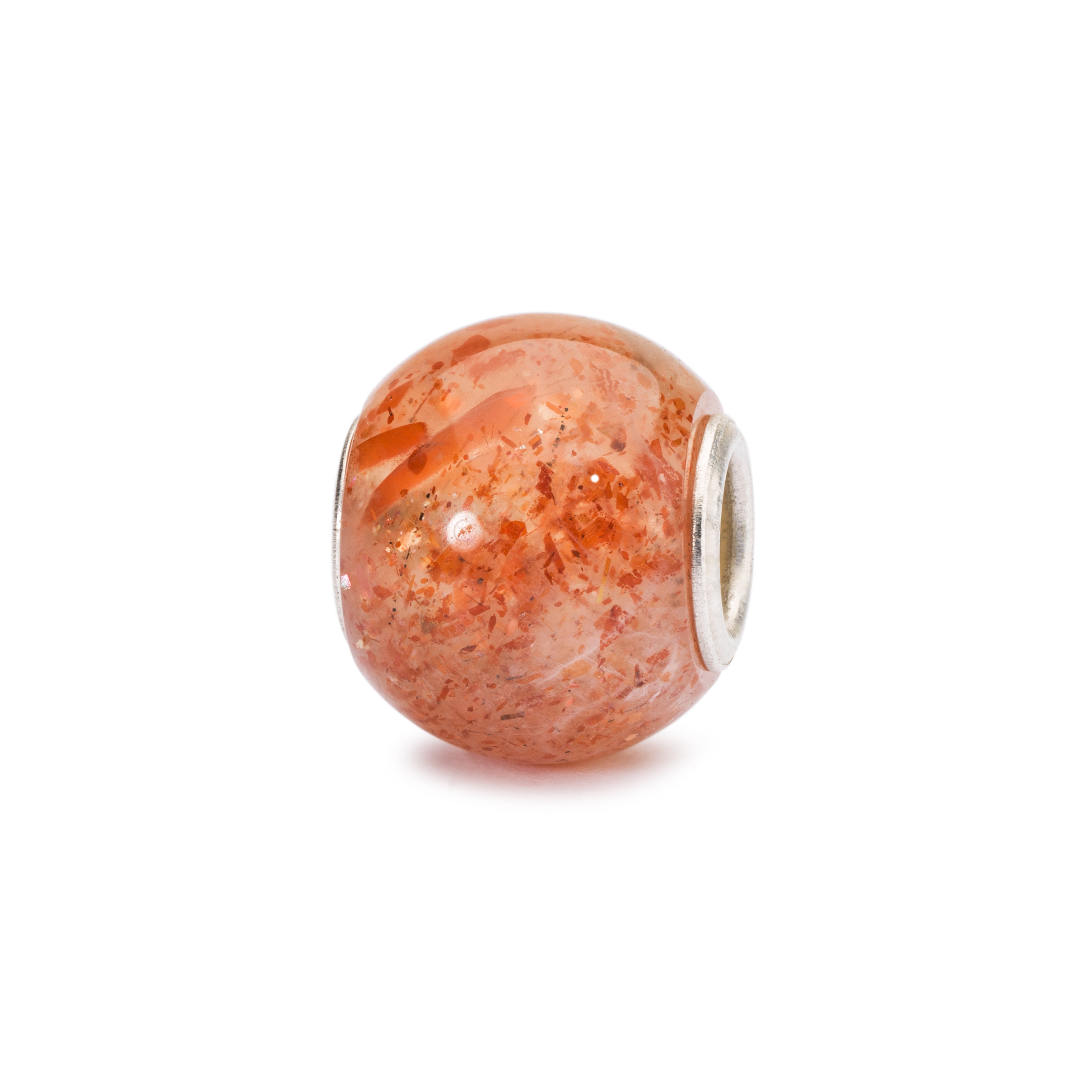 A single new stone will launch for winter by way of the Trollbeads Round Sunstone.
This choice of stone is one of the aspects that makes the release feel so Nordic to me. The solstice saw celebrations celebrating the (admittedly gradual) return of the sun. It's also the solstice that marked the original start of the Yule season.
Sunstone is an exceptionally pretty stone with a high degree of variation and what a beautiful and unexpected contrast against those deep forest greens.
Trollbeads Christmas 2019 Silver
For the decorative silver pieces there's a few different themes underpinning this release. For me these would broadly be described as the traditional, the Nordic and the romantic.
From designer Thor Høy comes the new Trollbeads Moon and Stars Pendant and Moon and Stars bead. The bead is designed to slightly encase one of the round gemstones. It has a lovely crescent moon shape with a star cut out.
The Moon and Stars Pendant is as you'd expect, a larger version. Winter night skies are hard to beat and there is something captivating and enchanting about them.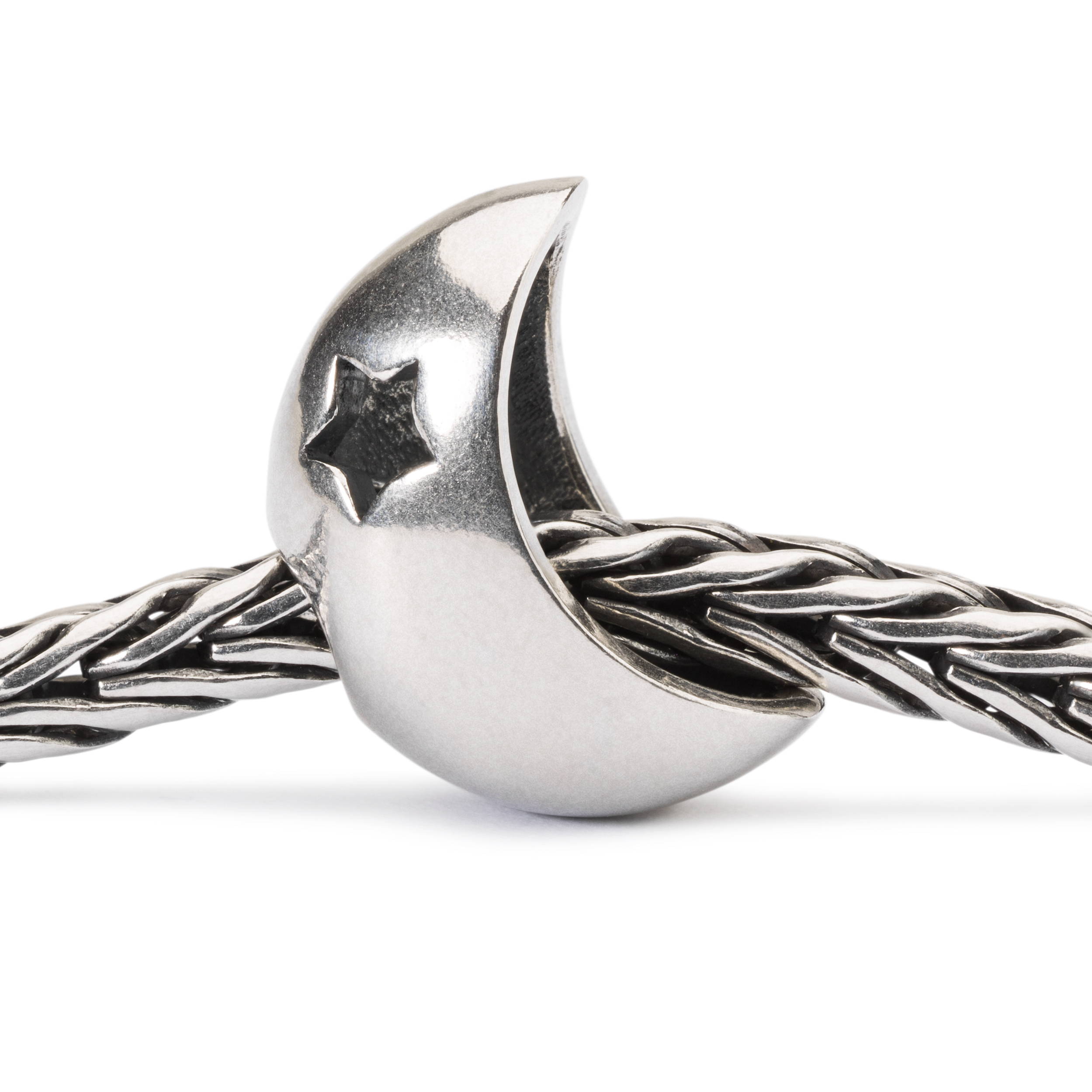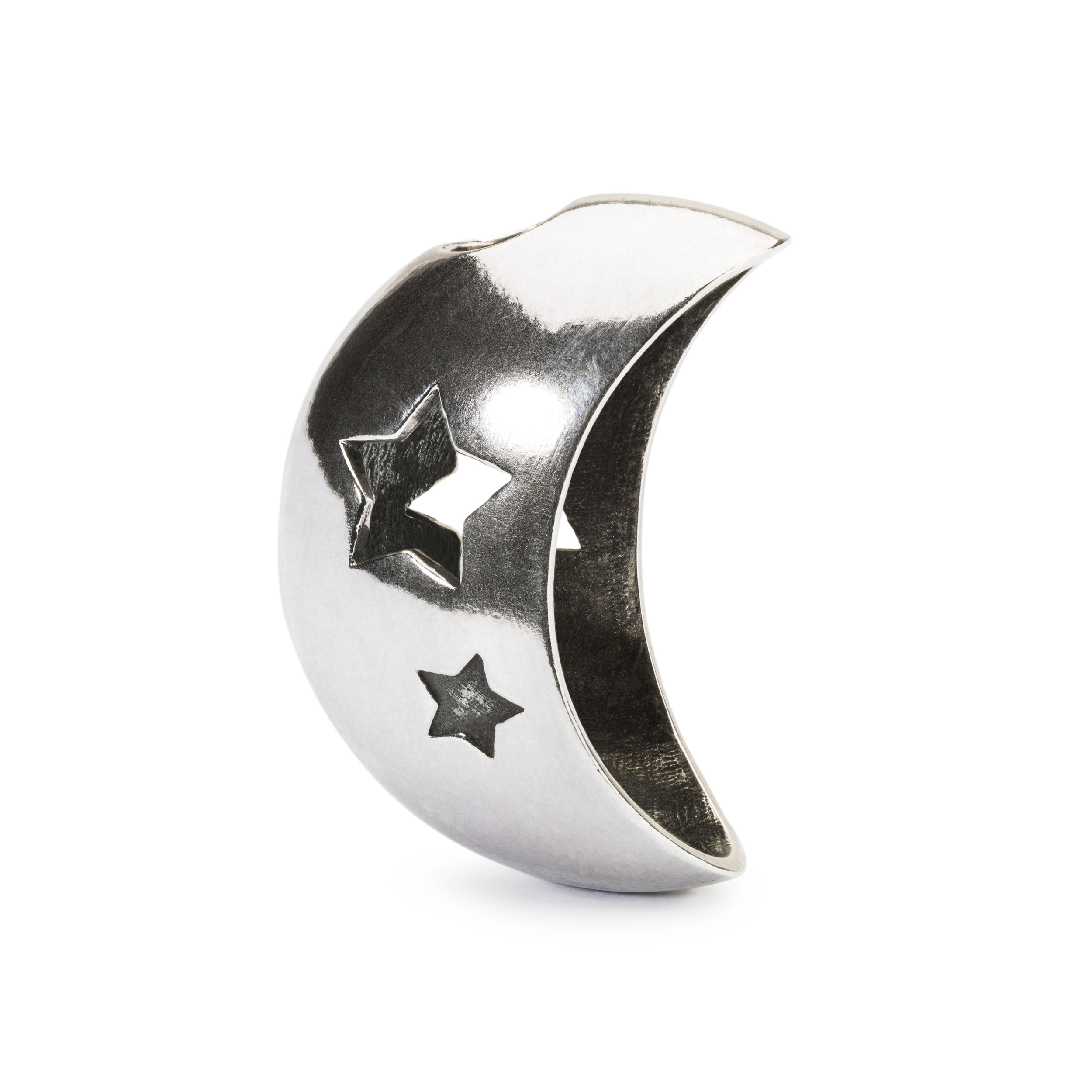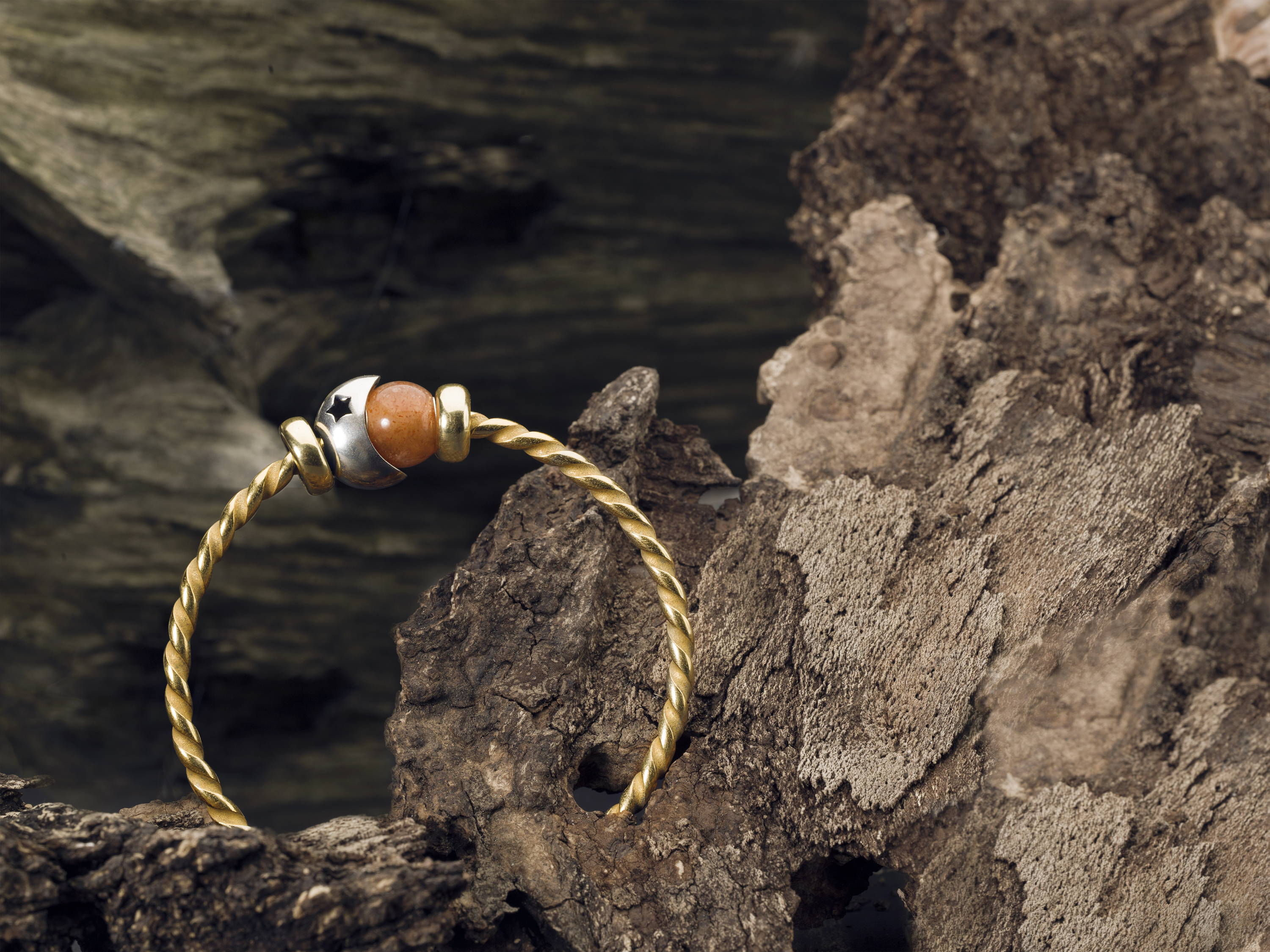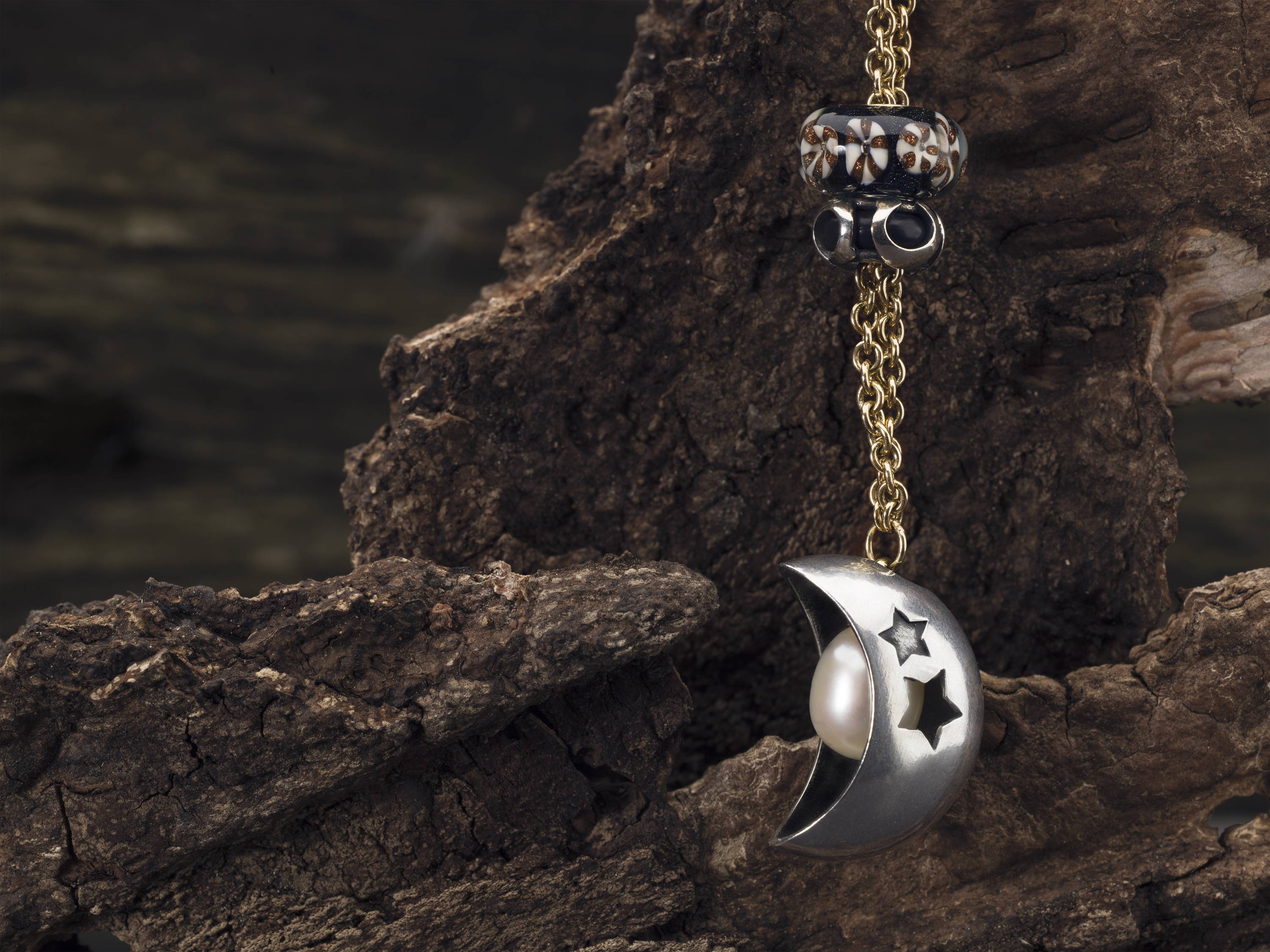 From Ragnar R. Jørgensen comes the new Trollbeads Passion set, featuring a bead, earrings, ring and a pendant and these have a distinctly Nordic vibe to their design.
From left to right you see the Trollbeads Passion Wonder Studs, Passion Beat Ring, Passion Soul Pendant and Passion Swirl.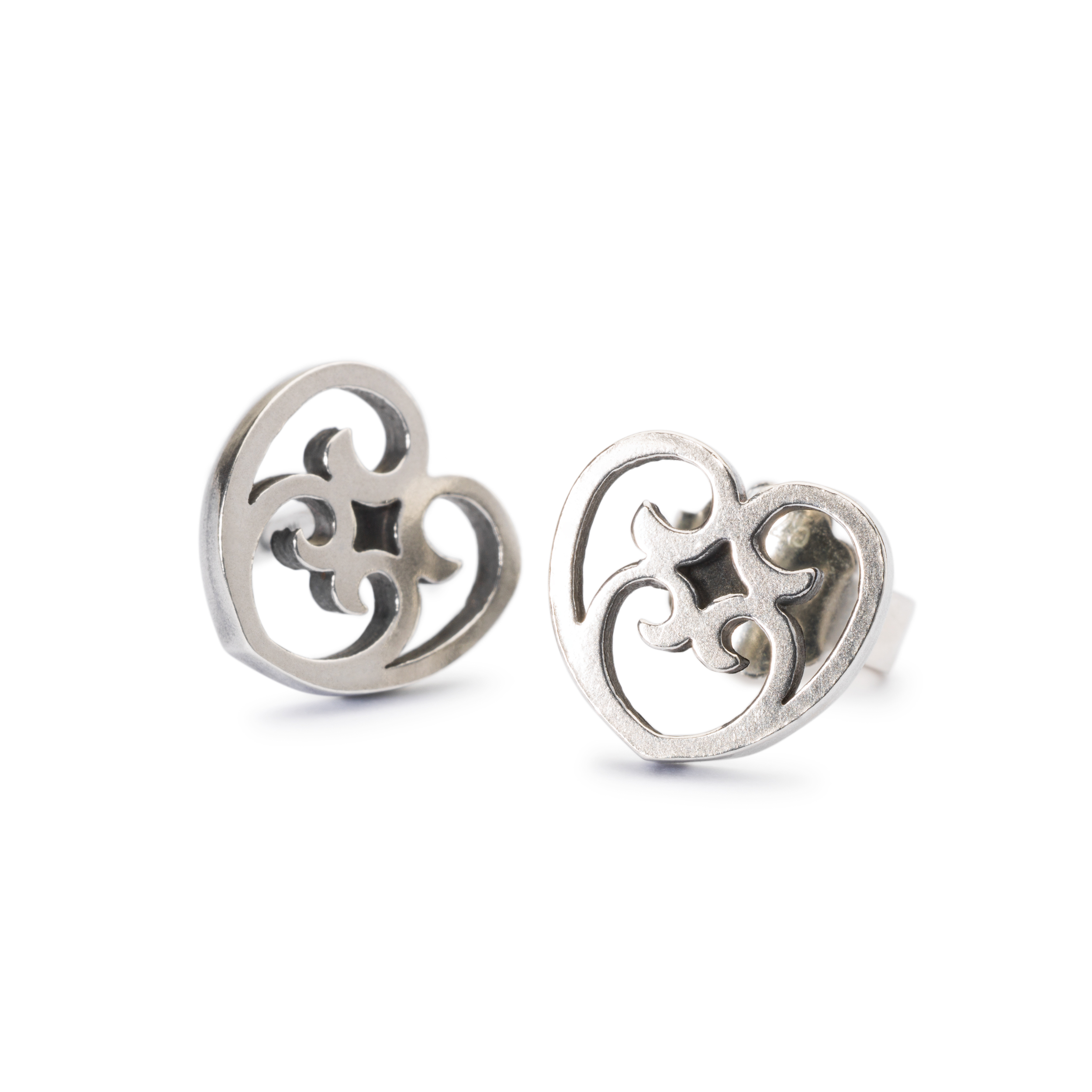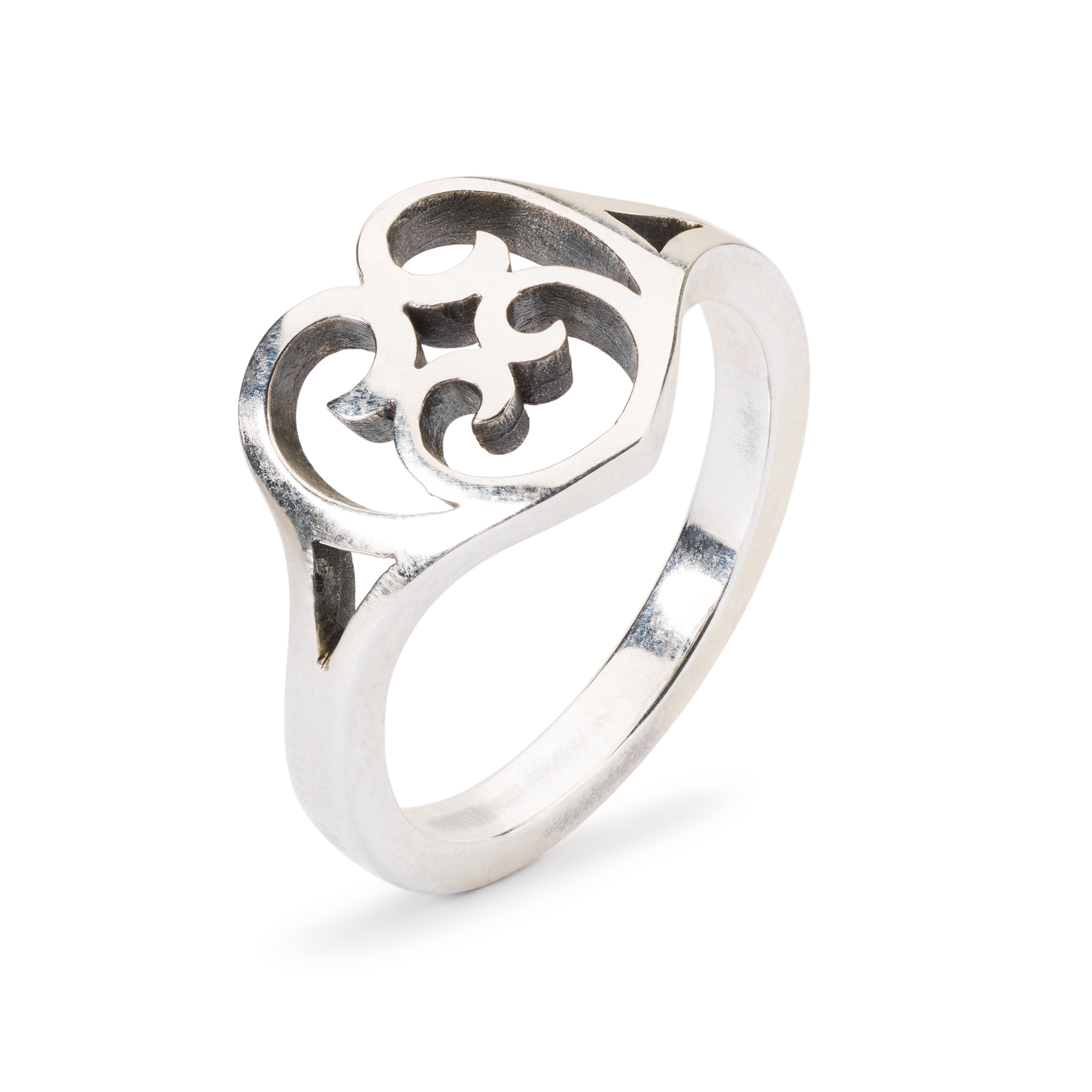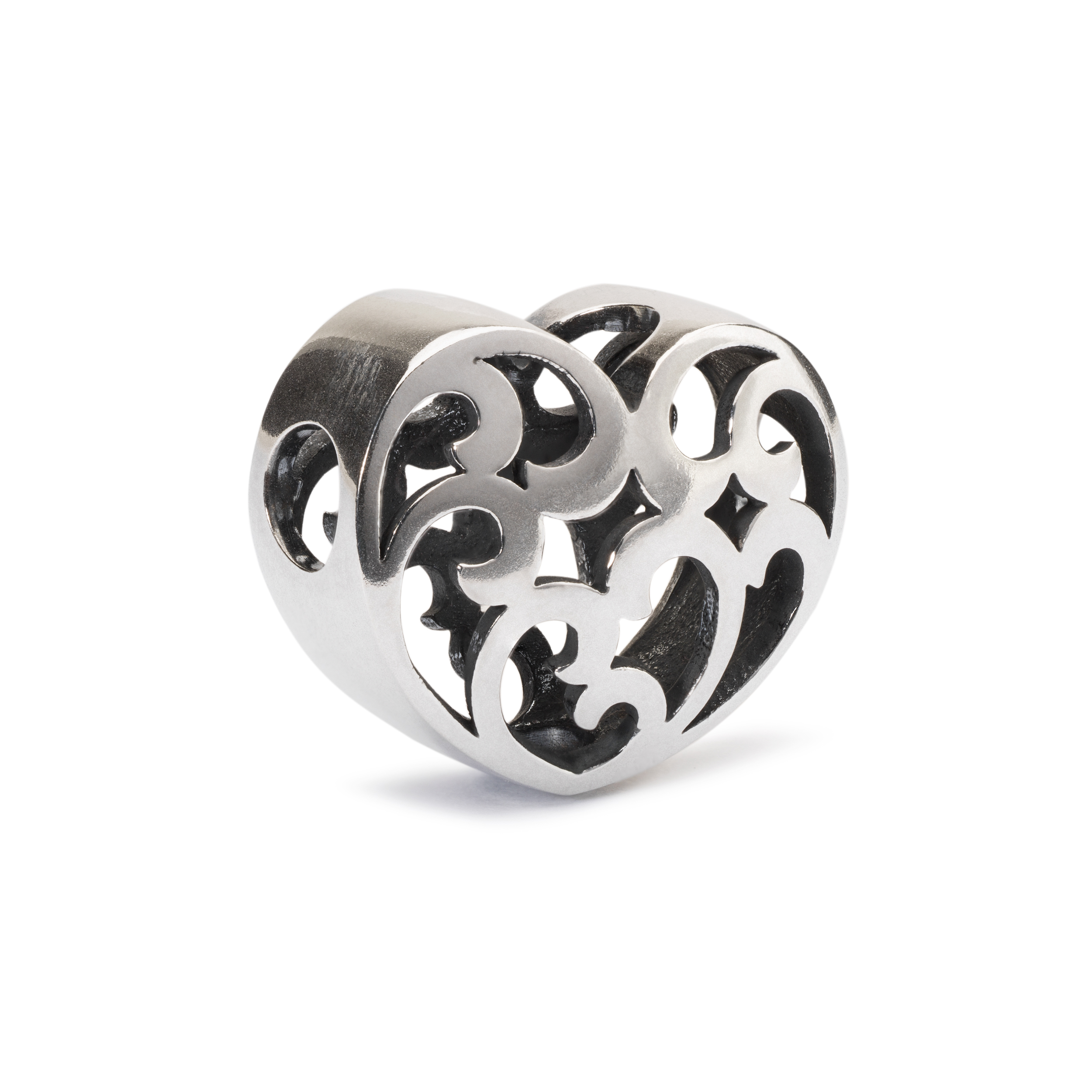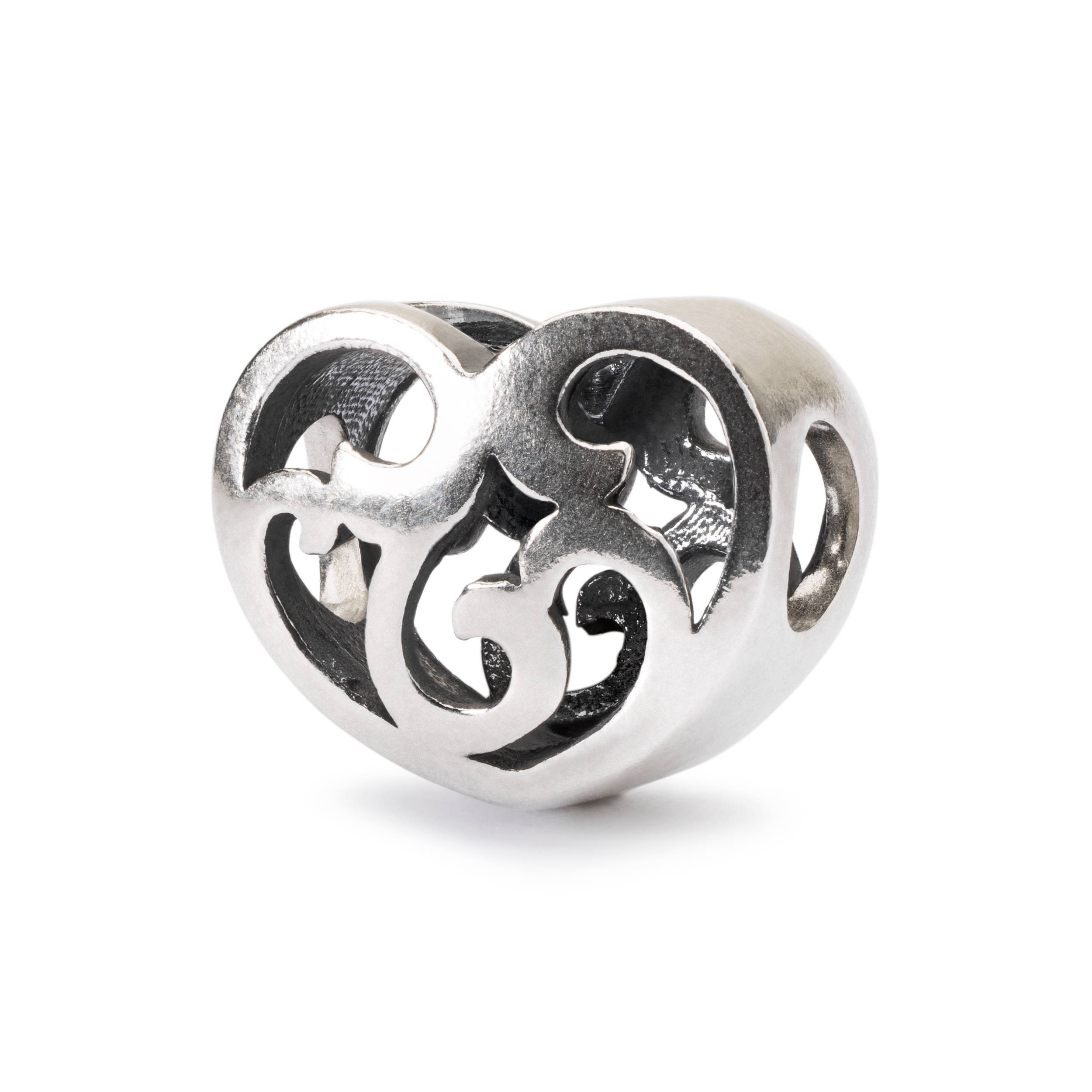 From Søren Nielsen comes the Trollbeads Spirit of Christmas, a continuation of the "spirit" series of beads. This series to date features the Trollbeads Spirit of Freedom, Skeleton Spirit and Spirit of Sleep.
This little guy somewhat resembles a Nisse, a mythological character from Nordic folklore and he definitely brings a touch of a traditional festive vibe to the collection.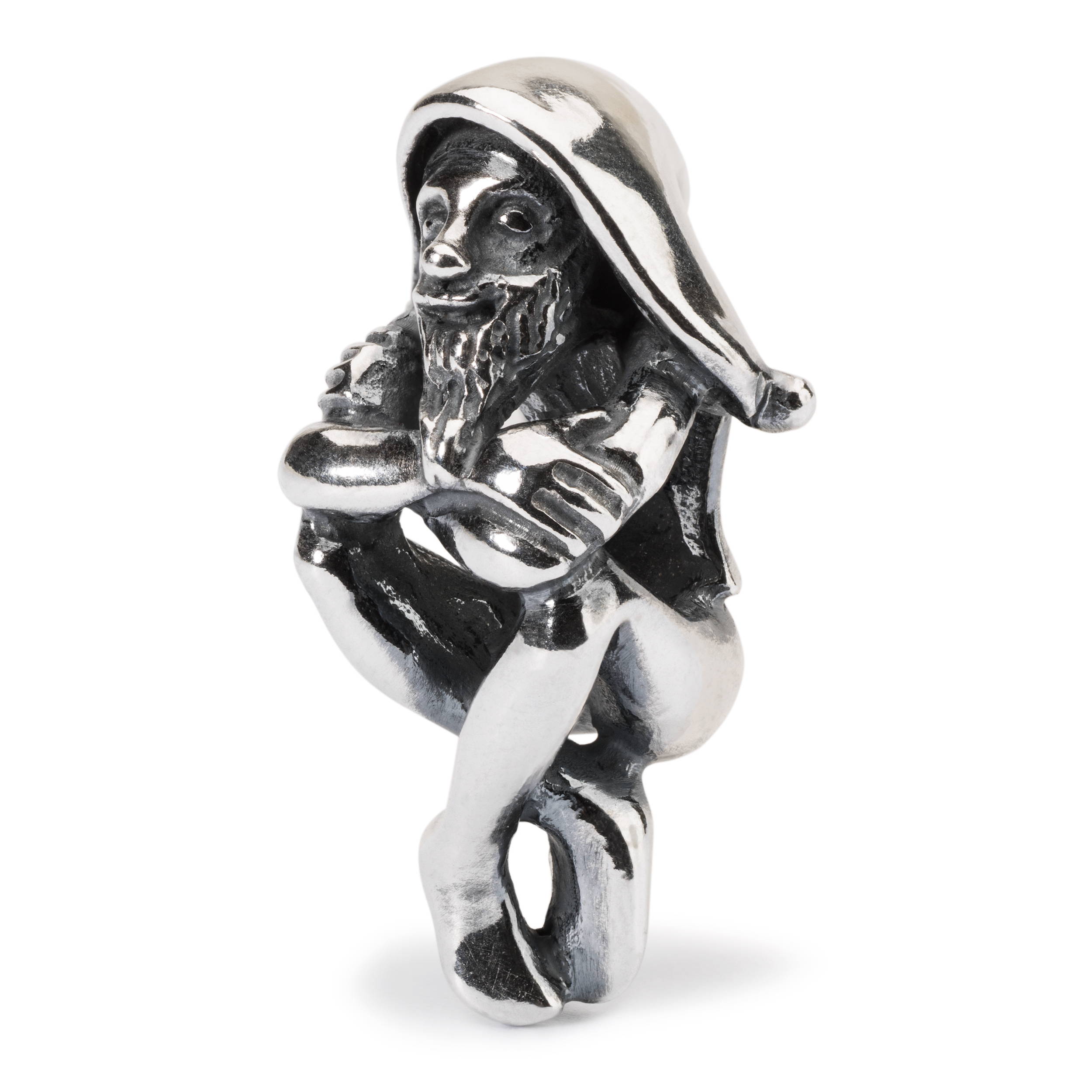 Lastly but by no means least comes a new set of Trollbeads alphabet spacers. These cover the letters A to Z and they've also included &.
It's been a long time since the original Trollbeads letter beads retired and they're quite sought after; at least certain letters are. I love that they opted to make these spacers as opposed to beads and I think there will be a lot of fun to be had too.

We're already so excited for this new collection here at GLB and can't wait to share it with you all in November. The colors already have us planning our new season bracelets and we're thrilled to see a continuation of the round gemstones we've come to love.