This charm bracelet blog brings a preview of The Palace of Amber Neptune.
With the holidays now behind us it's time to look forwards to a whole new year of releases. We're beginning with the launch of The Palace of Amber Neptune, our latest exclusive bead and the start of a new series.
Neptune will launch on our website at 7pm EST this evening and it is a limited edition in terms of quantity made.
Neptune sees a brief return of the starry decorative core that was so popular with Starry Winter Forest.
The beautiful focal stone this time is kyanite. Kyanite was chosen for it's characteristic blue color, true to the planet the bead is named after. Moreover kyanite has lighter colored accents which again are somewhat reminiscent of Neptune itself. This stone was very carefully chosen.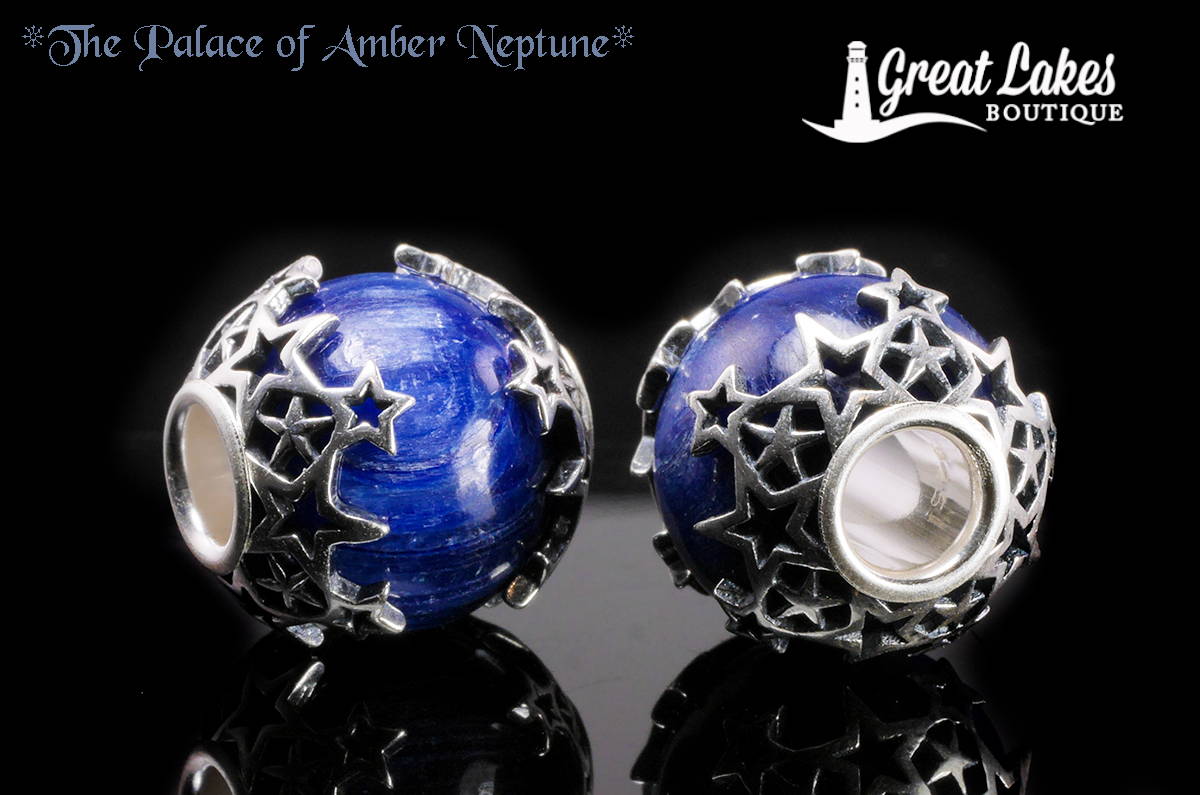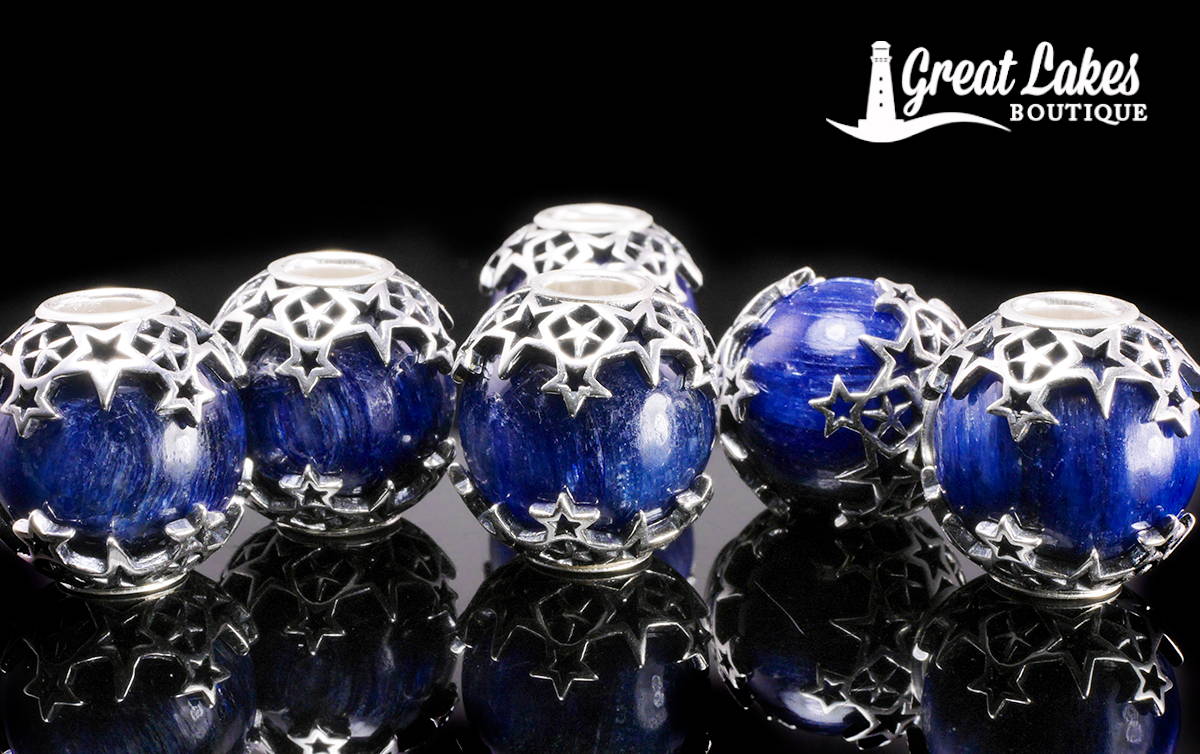 You can see some of the iconic white striations which kyanite is known for in this group image.
For reference just 100 of these beads have been made and it there won't be more. This makes it a relatively tiny run (as by comparison there were over 500 each of theFlamboyant Sakuras and Pumpkin Patch.) It also marks the start of a new series of beads for GLB from The Palace of Amber.
As mentioned Neptune will launch this evening alongside some brand new lapis lazuli stones which match so beautifully! Blue and gold is such a classic combination and lovely to wear in the darkest winter months. This simple bangle combination features two lapis lazuli, the new Neptune and each of the new Solstice and Bamboo Stoppers in gold. (For reference the bangle is of course the amazing Trollbeads Gold Plated Bangle.)