This charm bracelet blog is a little different as it introduces a new style of article. We're talking gemstones!
We're huge gemstone enthusiasts here at GLB and we're blessed to work with brands who know an awful lot about them. Many of our customers are entirely dependent upon online shopping and though we strive to take the best live images (and when possible, video) that we can, we wanted to share a little more insight into some of the natural materials that pass through our hands.
The most recent arrival has been The Palace of Amber Sodalite stones and that's where this begins.
Sodalite! It's a predominantly blue mineral with variations in it's color, ranging from very deep inky blues to brighter shades a little reminiscent to the lapis.
Where the very dark examples are passable as sapphire, most of them are as pictured to the right; a little closer to the lapis.
Where sodalite differs from lapis though is in the lack of pyrite inclusions. Those are the gold flecks that give the lapis that sparkling metallic look.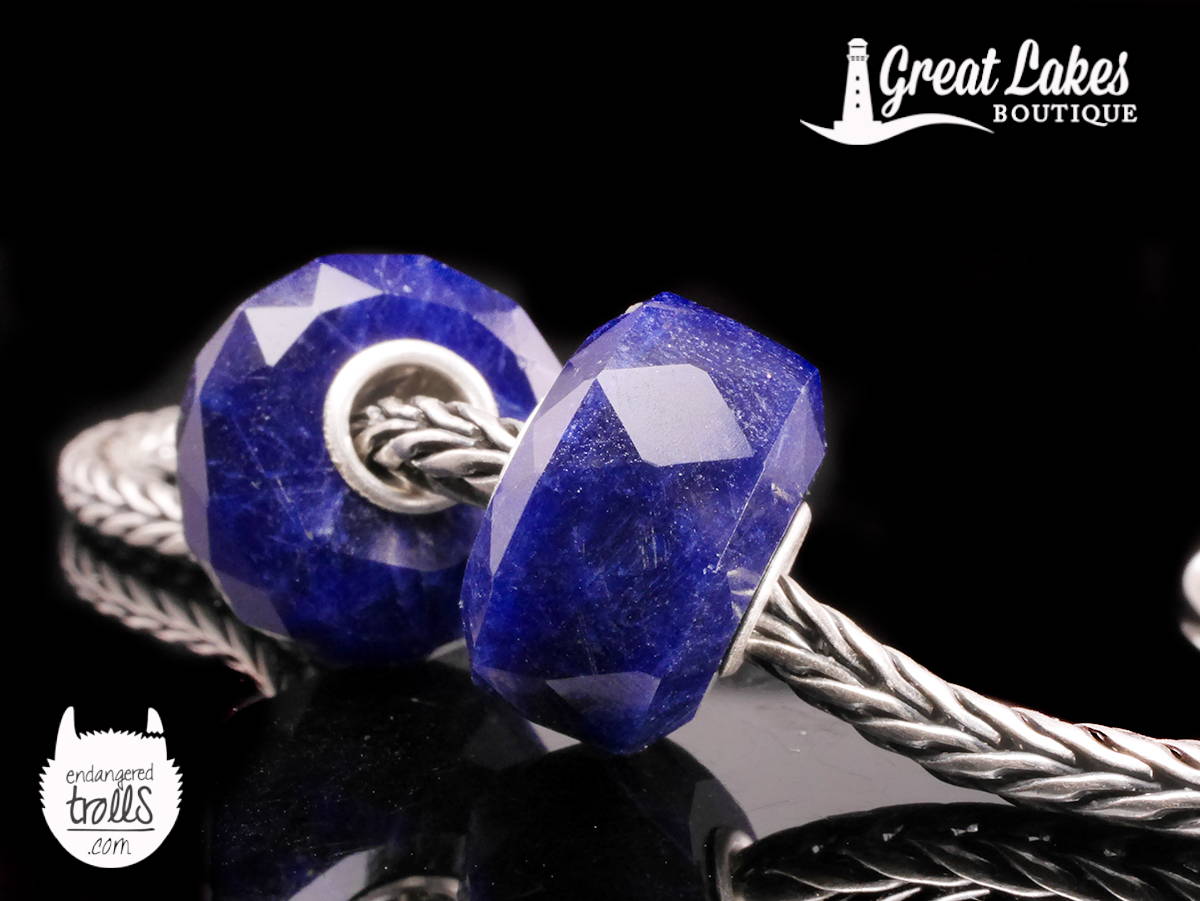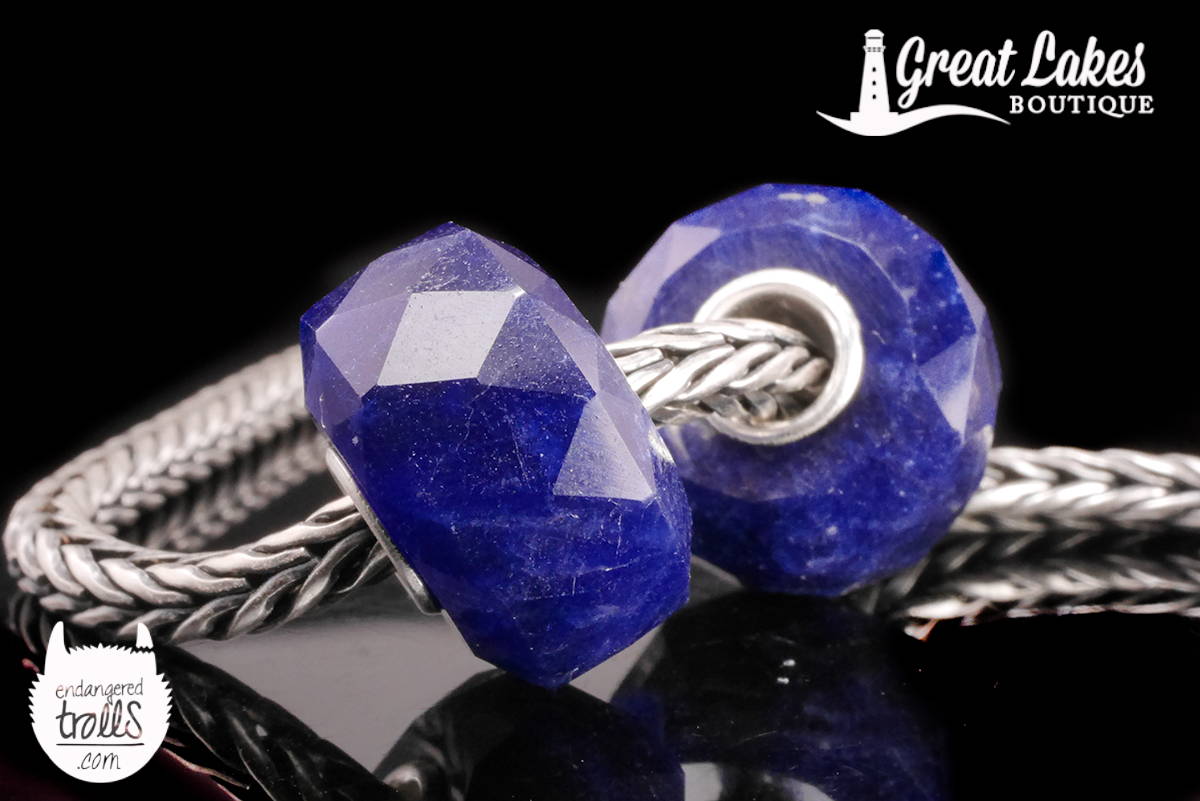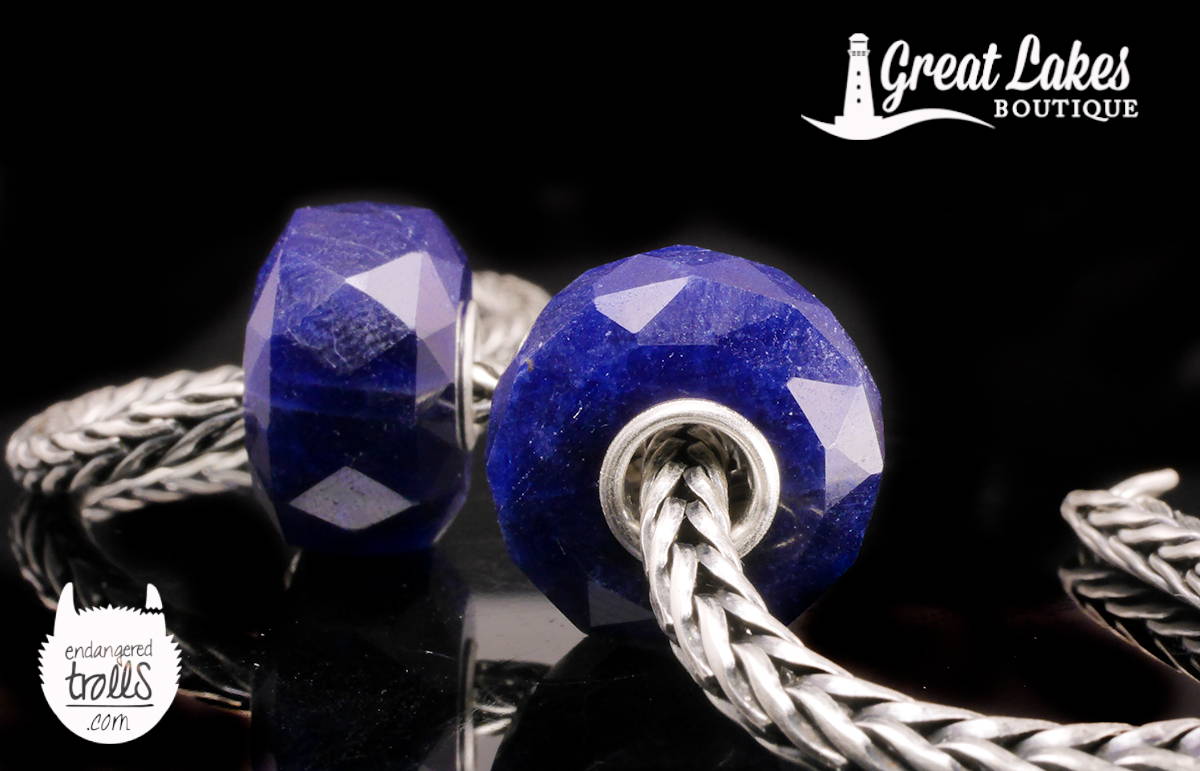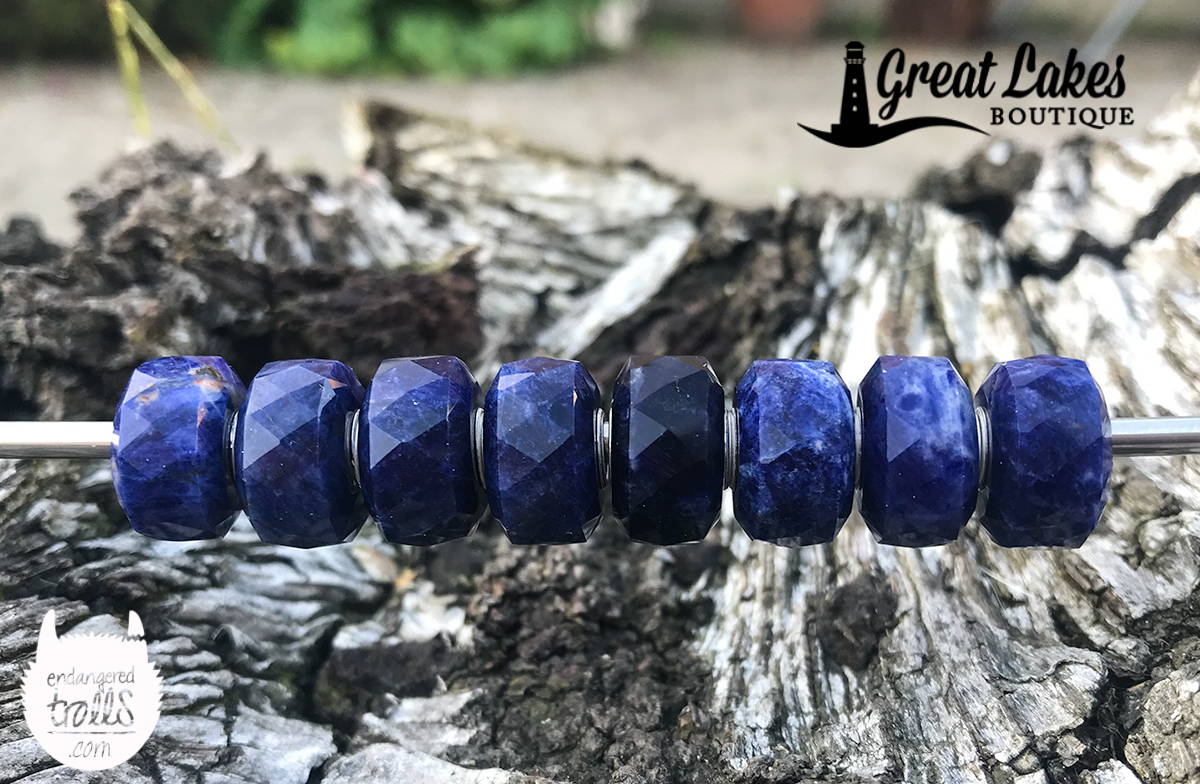 Sodalite often has white inclusions or veining, as can be seem to the right hand side of this group of beads. That white is actually calcite and when you find sodalite used in larger pieces, such as ornaments, you're more likely to see a lot of calcite inclusions.
Note the very dark example in the center of this group. These are the examples that most resemble sapphire, at least to my eye.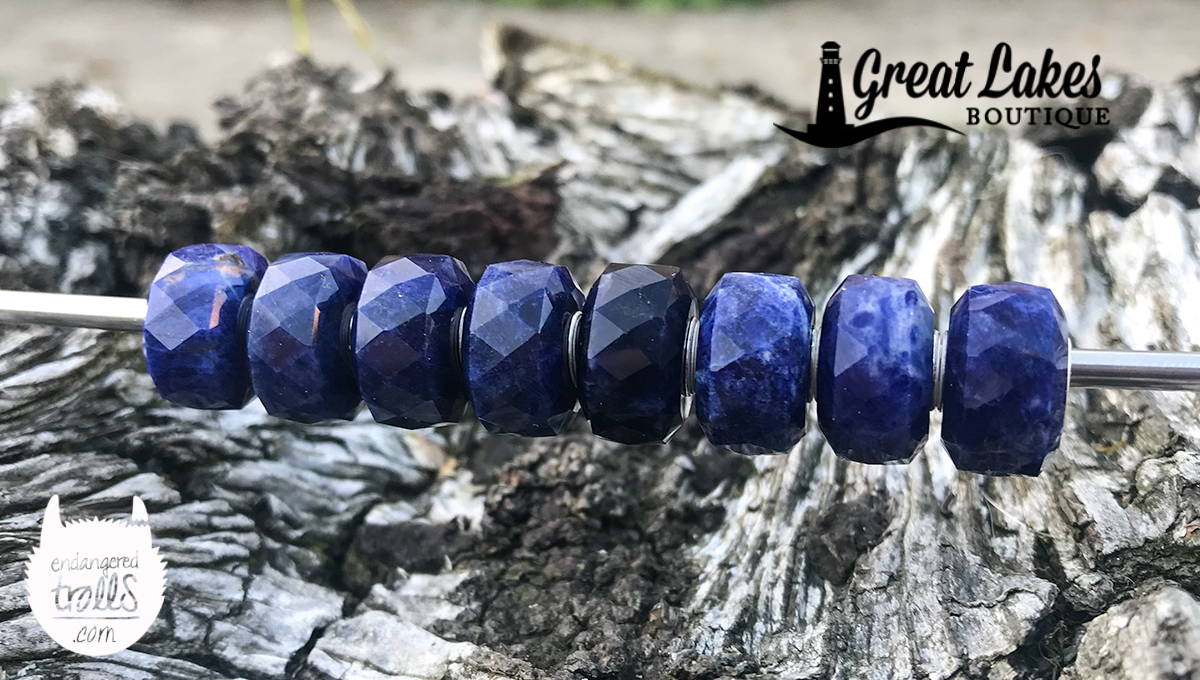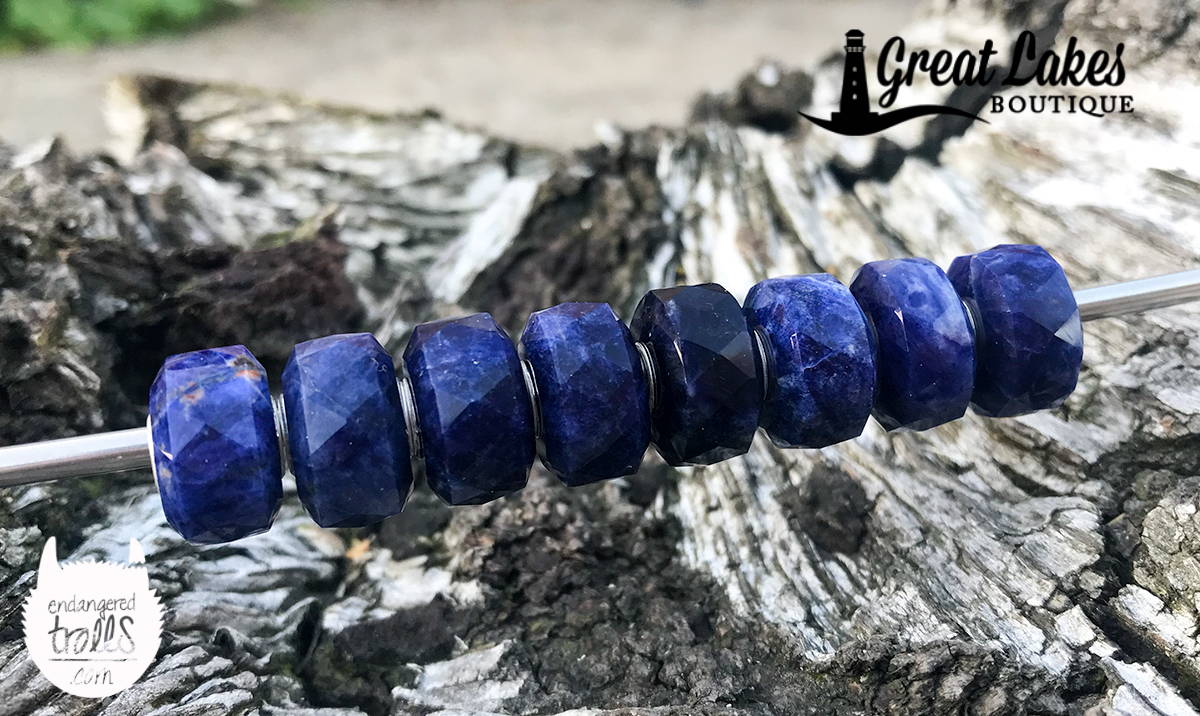 To help you get a better feel for the stone, we've pulled together some comparisons.
From left to right in this video is The Palace of Amber Sodalite, Trollbeads Blue Tiger Eye, Trollbeads Lapis Lazuli, Trollbeads Sapphire, Trollbeads Lapis Lazuli and a second sodalite.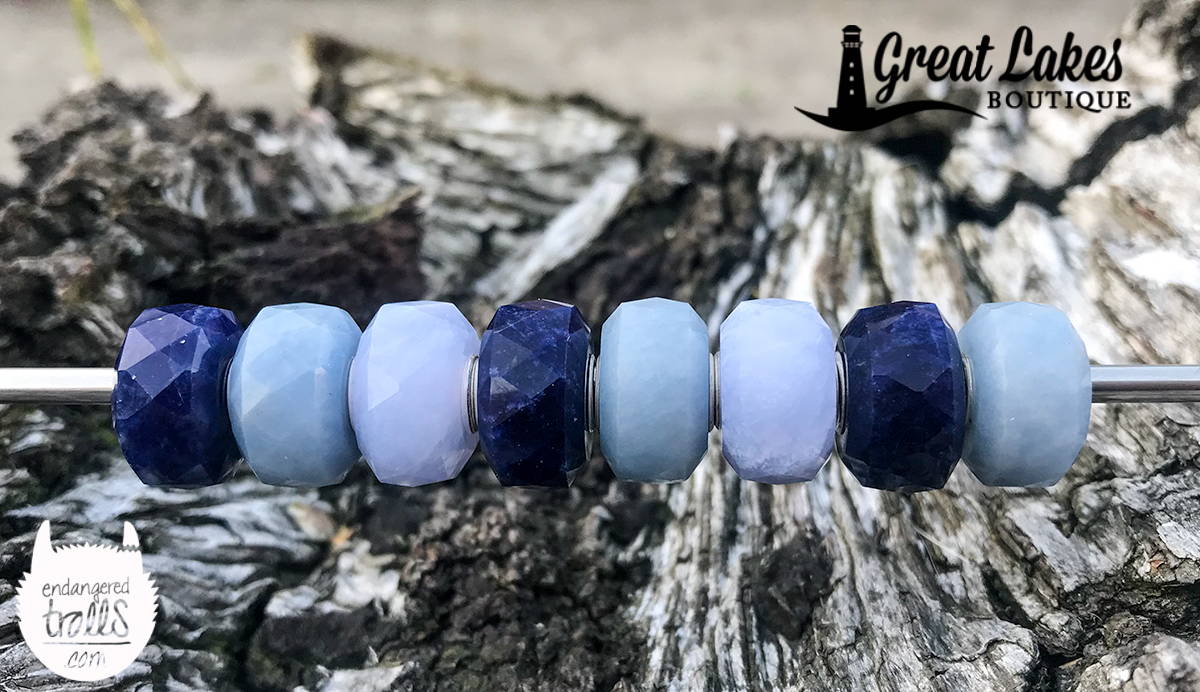 Finally here it is compared with the other current blues from The Palace of Amber. In the image to the left it begins with sodalite, anzolite and then the blue lace agate. There's a spectacular spectrum of blues available at the moment.
Blues look so elegant and timeless when styled with gold. For those who find the price of gold prohibitive, do be sure to check out some of the duo-tone beads from The Palace of Amber. Alternatively part of the reason the Rumpelstiltskin Stoppers were designed was precisely to allow people to treat themselves to solid gold while keeping the price as low as possible.
All bangles here are styled with The Palace of Amber Noctis (owl) and the Bella Fascini Light the Way (lantern,) both exclusive event beads for Bead Bash on the Lake.