This bead bracelet blog details the Bead Bash on the Lake promotions for The Palace of Amber, Thomas Sabo Karma Beads & Bella Fascini.
Bead Bash on the Lake begins on Thursday night at midnight (so that's as Thursday turns to Friday) and continues until Sunday night at midnight. It's a weekend brimming with special stock, promotions & new releases and there is so much to look forward to for our bead collectors. If you're struggling to keep pace with the announcements or feeling a little out of the loop, please do check out the event summary at the link below.
Though the Trollbeads promotions were already confirmed, today is the turn of our other bead brands. As per the last couple of events the promotion for The Palace of Amber, Thomas Sabo Karma Beads & Bella Fascini is as follows:-
Buy 3 Get 1 Free (mix and match.)
For The Palace of Amber however, there are a few exclusions to account for the brand new release. The following designs are all excluded:-
The Palace of Amber Galaxy Bangle
The Palace of Amber Haunted House
The Palace of Amber Hibiscus Clip
The Palace of Amber Five Petals Spacers with Opal, Smoky Quartz & Topaz.
The Palace of Amber Autumn Winds
The Palace of Amber Primordial Power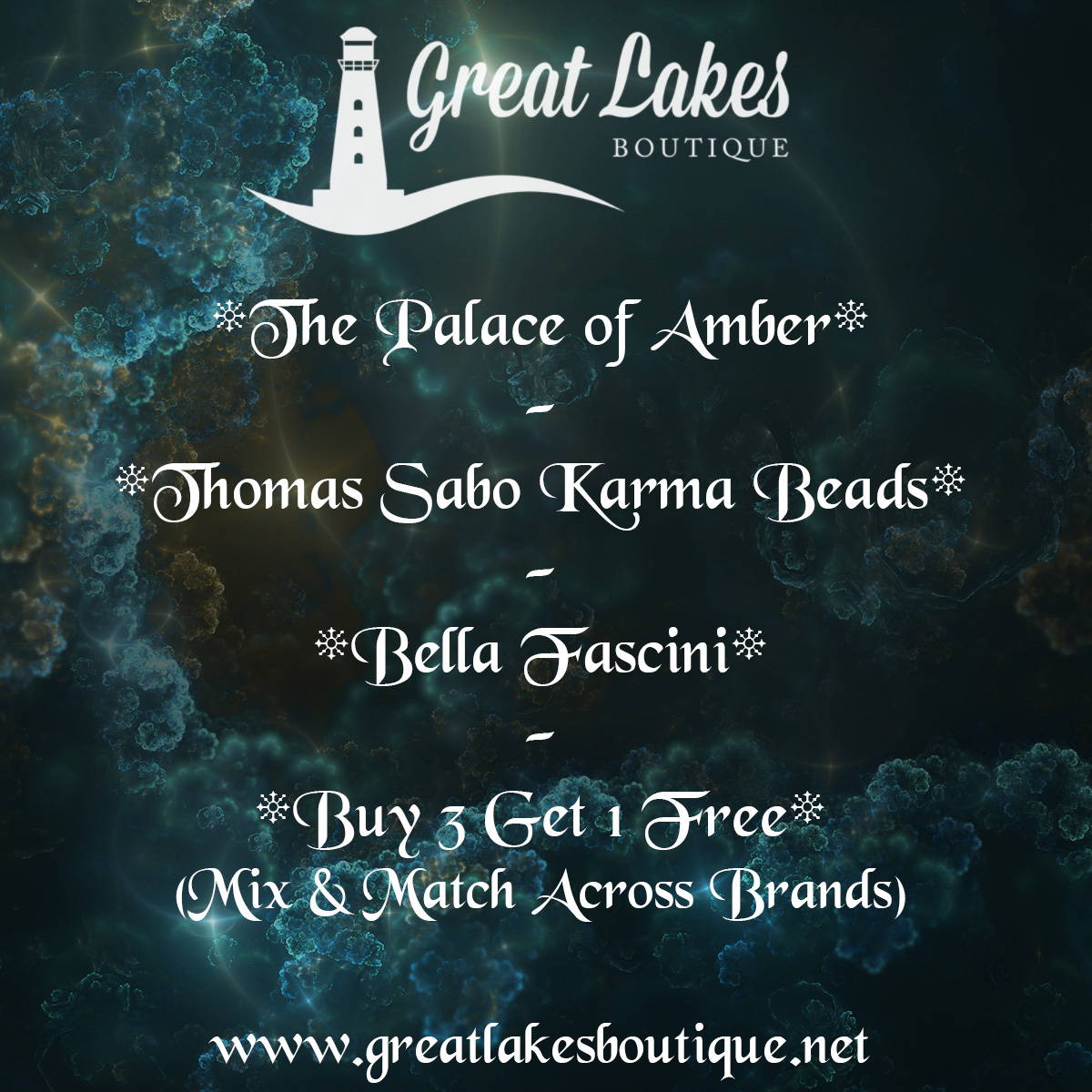 No exclusions apply to the other brands.
Mix & match promotions mean that the offer applies across all three of the listed brands. For example you could purchase two beads from The Palace of Amber, one from Bella Fascini and one from Thomas Sabo. The cheapest of those four would be free. The website will process this offer automatically when you have four or more qualifying items in your cart. If you spread your spends across the weekend, then refunds for free beads will be issued the following week. Please be aware that if you check out using Paypal Express, the promotions will likely not apply correctly. This is an issue with Paypal and nothing we can fix but once again, refunds will be issued after the event ends.