This Trollbeads blog brings a preview of the Trollbeads Mini Barrels for Bead Bash on the Lake Fall 2021.
Bead Bash on the Lake begins on Friday September the 24th, (so that's as Thursday turns to Friday) and ends at midnight on Sunday September the 26th. As part of the event weekend we have some very special beads from our brands and this evening is the preview of the Trollbeads Mini Barrels.
The Trollbeads Mini Barrels are back for the fall and this time it's with designs previously not seen in the USA. The Mini Barrels are going to make up one of the most important Trollbeads listings of the entire weekend and these are a lot of fun.
Most of the beads feature a white opaque base with brightly colored designs over the top. They're incredibly cheerful.
Do please remember that all Trollbeads special stock, including these Mini Barrels are exempt from the promotions. As this is a US event and per Trollbeads' own rules, they also cannot be shipped outside of the USA or Canada.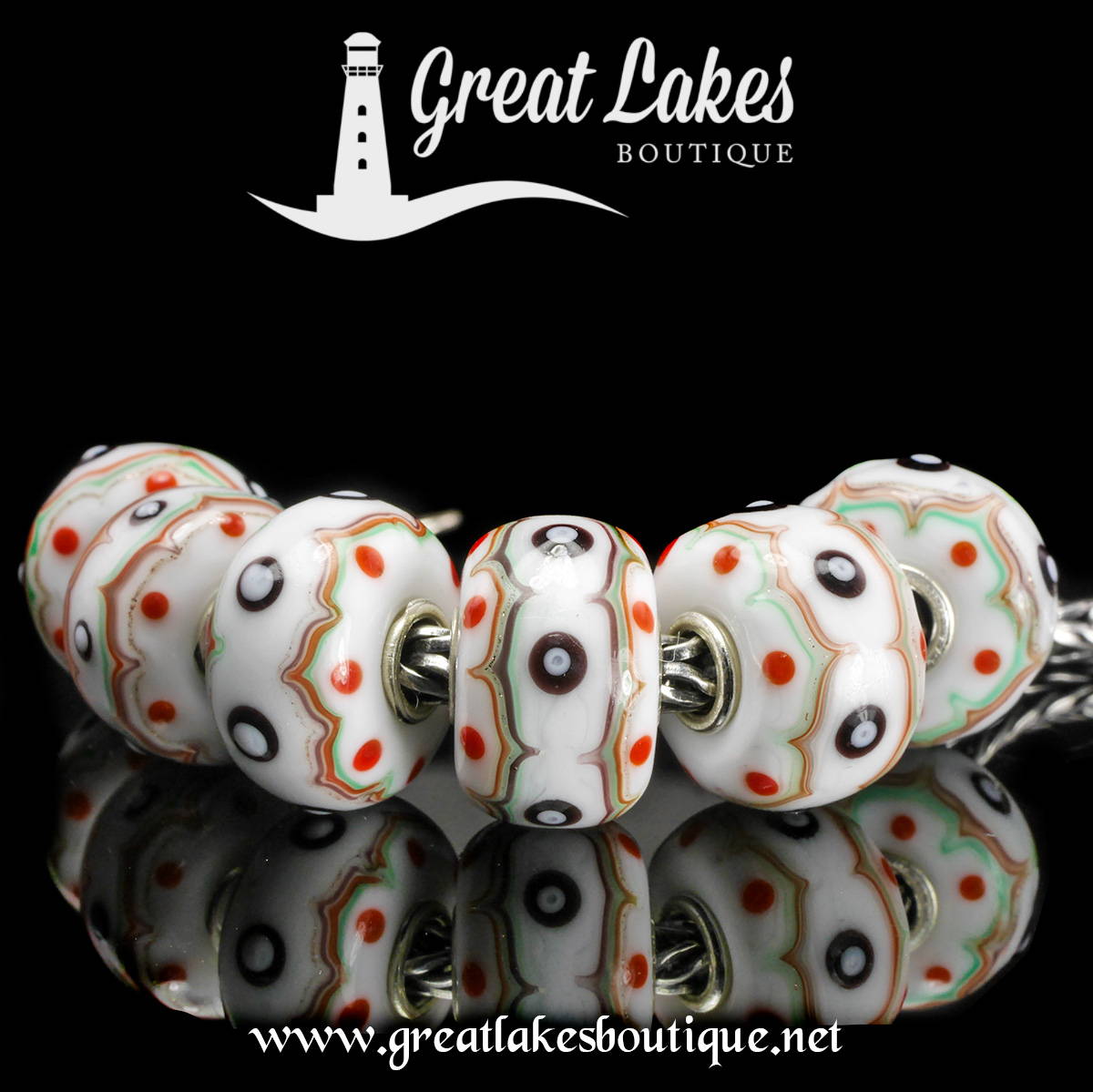 Next week the schedule for the event will be published here on our website, detailing the days and times for all of those exciting listings.