The Trollbeads Autumn 2019 collection is without doubt one of, if not the best fall release we've seen from the brand. It's so beautifully evocative of the season. Each design has been so carefully considered from the colors of the glass to the texture and shades of the stones. Many customers upon receiving their initial orders have since returned for more.
Today we listed all new stock for you to enjoy and this Trollbeads blog brings a little inspiration for the release.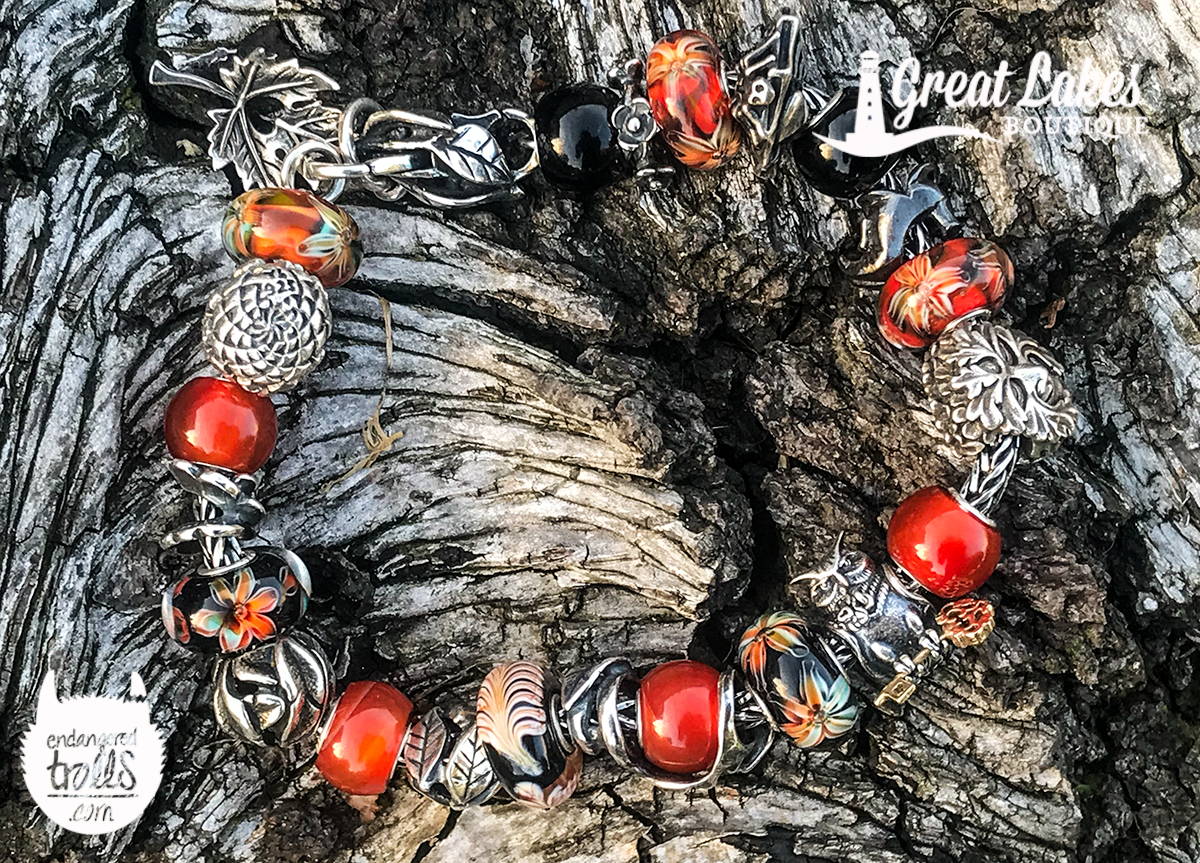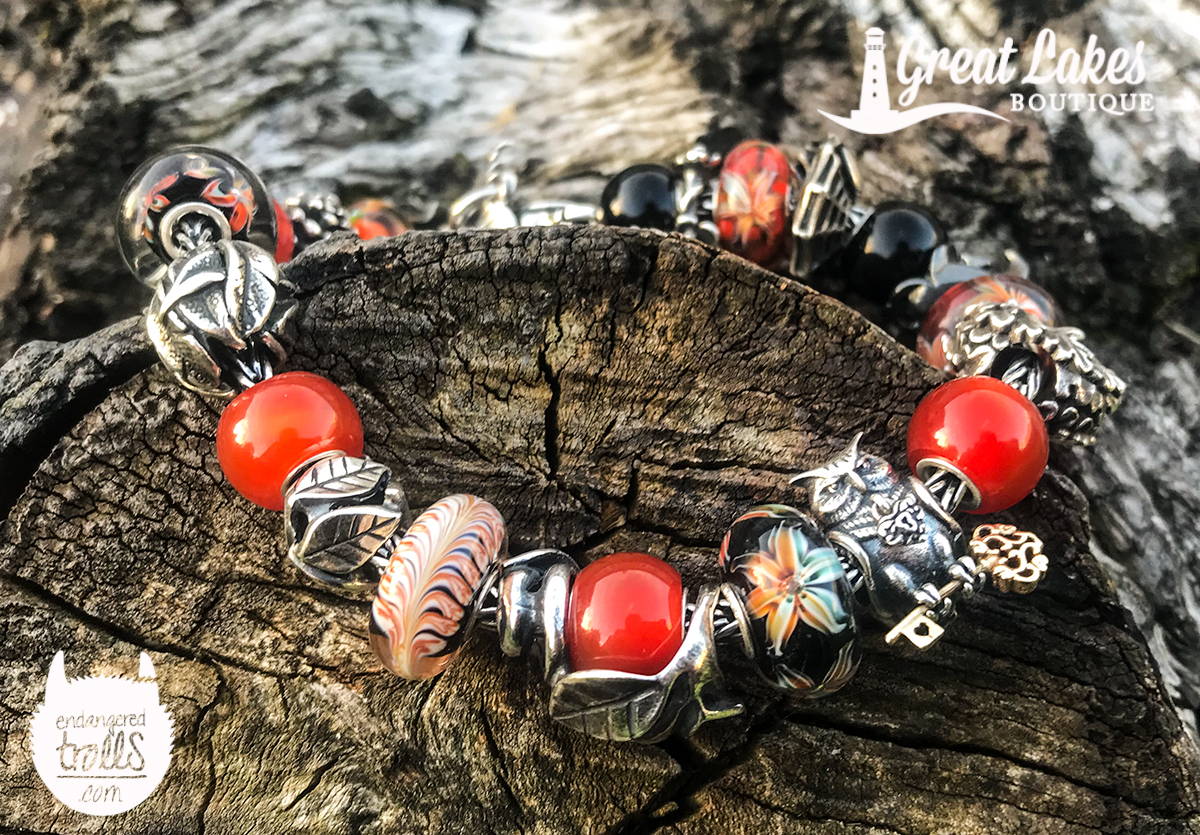 I adore both of the "framed by" designs to date and do hope it becomes a series. This would be my must have choice of the silver beads from the release. For bangle wearers, you can easily create a lovely piece using just this as the focal and then the new round stones.
There's one single Trollbeads Unique on this bracelet by way of the black feather. I've really enjoyed the renewed enthusiasm uniques have enjoyed over the past couple of years but the feather kits from last fall are a highlight for me.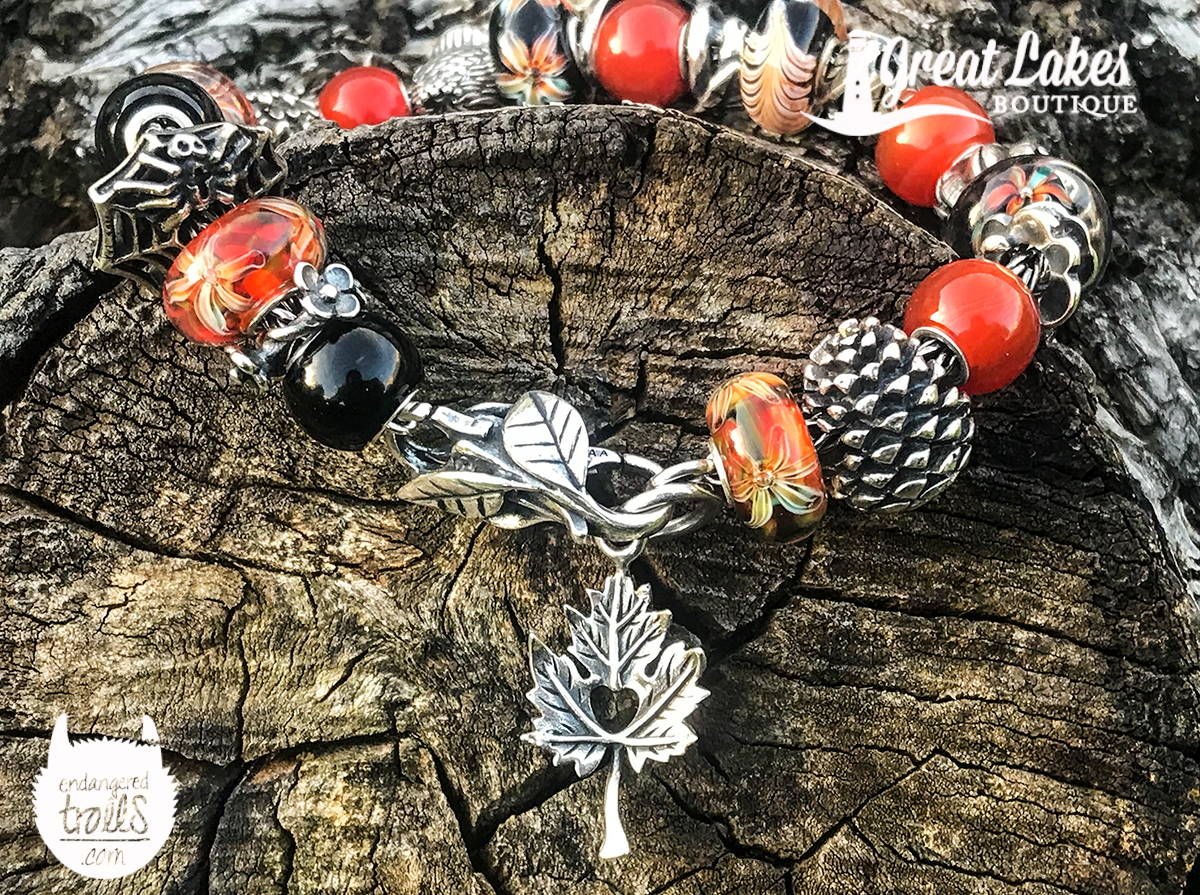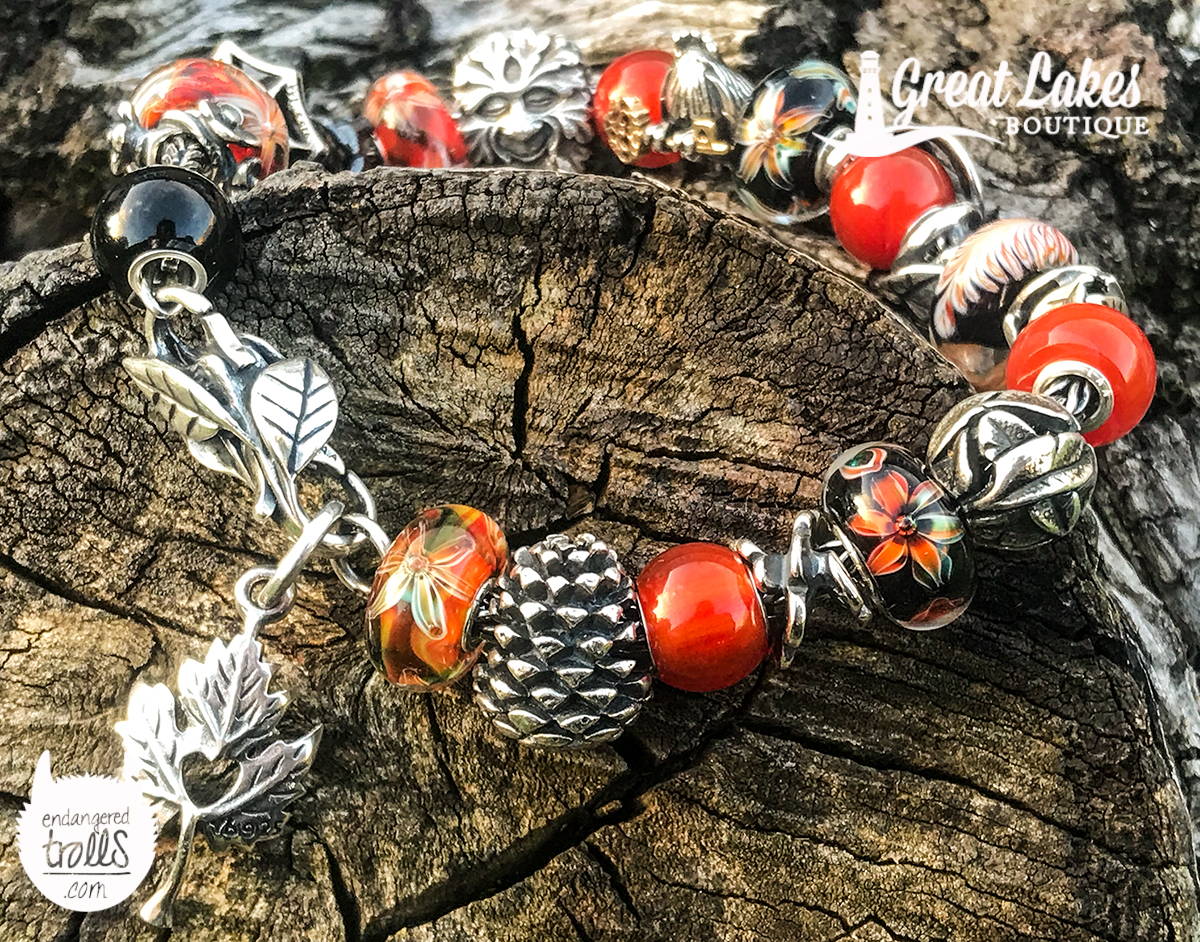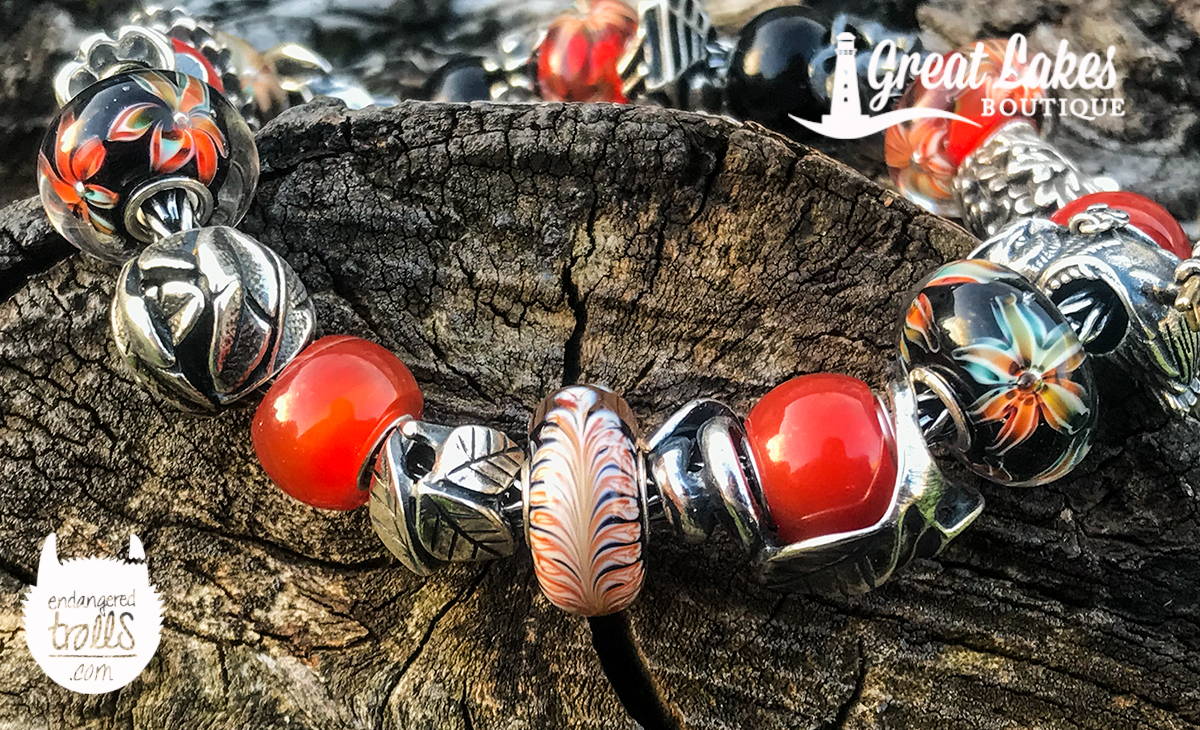 The Flowers of Poise and Flowers of Passion have been incredibly popular and a challenge to keep stocked. Looking at them however there's little wonder as they are stunning and definitely glass to have in multiples where possible.
I've liked the anemone or lily design since it first appeared as a unique and I'm so pleased it's become a production bead. I have to say, I'm already desperately hoping their popularity may mean we see winter or Christmas versions. I'd love to see a crisp, icy version of this bead.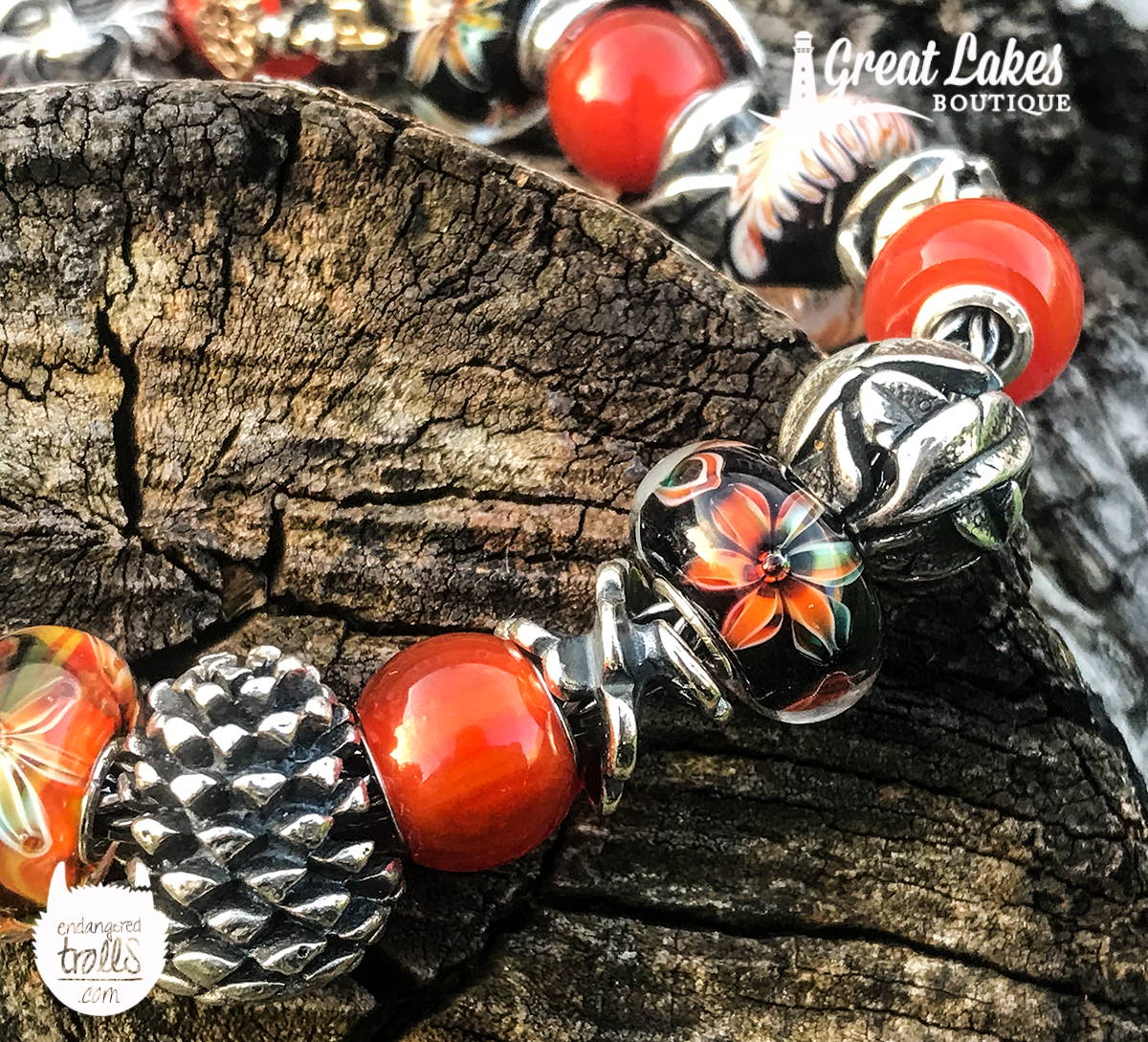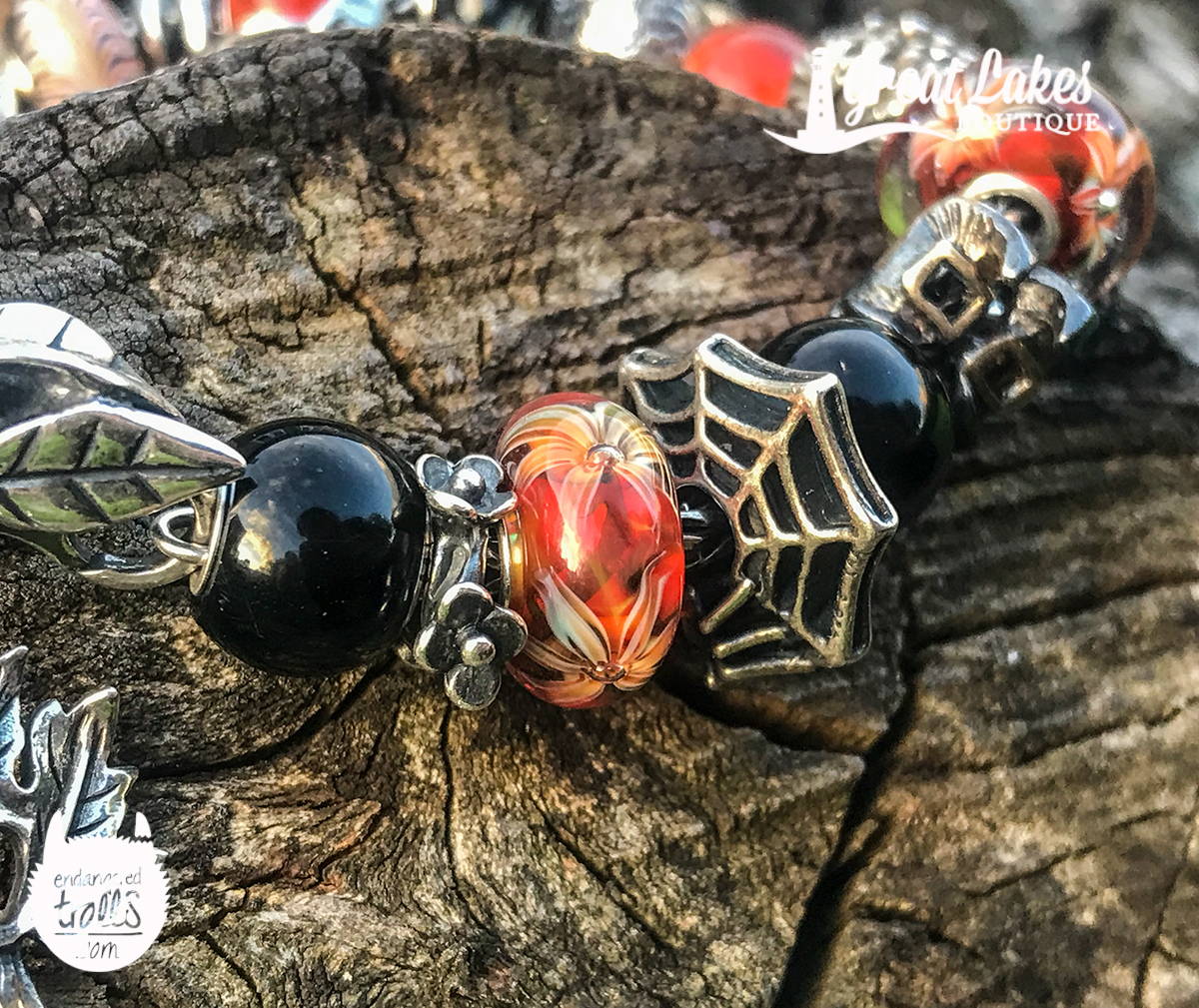 Finally here's a few on the wrist shots. For fans of The Palace of Amber Noctis there's now less than two weeks until Bead Bash on the Lake and the launch of this much anticipated owl!