This Trollbeads blog brings a live image preview of the upcoming Trollbeads Day 2021 beads, launching on Saturday!
Saturday (June the 19th,) is Trollbeads Day 2021. Trollbeads Day happens just once a year and is a celebration of our favorite Danish brand. It's always marked with limited edition, commemorative beads, each of which are stamped with the year.
As it's such a special occasion we're also hosting a weekend long Summer Solstice Online Event which brings with it delicious Trollbeads promotions as well as the launch of the Trollbeads Day Beads. Obviously the new beads are exempt from the promotions but they offer a perfect opportunity to shop essentials ahead of the new releases. Remember too not only is Trollbeads Day this weekend but we have the Trollbeads Summer 2021 Collection next week! Be sure to grab bangles, bracelets, spacers and all those themed designs you need for the summer ahead.
Trollbeads Day Beads have always managed to surprise us but this year more so than usual. These beds are a celebration of our world and after such an awful 18 months there is something inspiring about them.
I've always loved the Trollbeads round stones. I'm predominantly a bangle wearer so I find the more petite size suits me and I hope they keep expanding the range in the future. In that sense these beads were always going to suit my personal preferences.
Today we're sharing live images of these beads ahead of their weekend launch. To clarify they will be live on the website as the clock strikes midnight on the 19th. That's as Friday turns to Saturday and of course we're on Eastern time.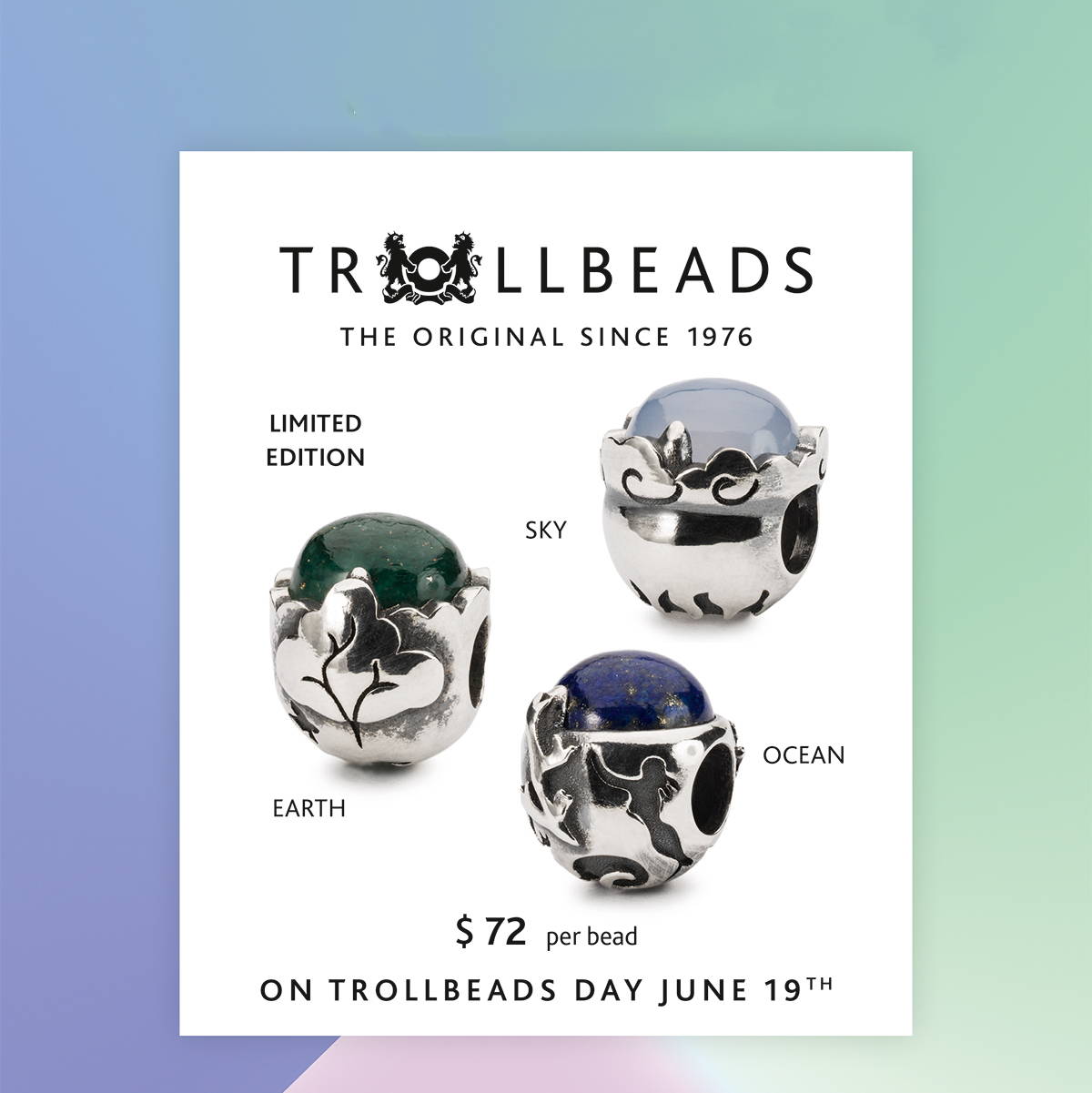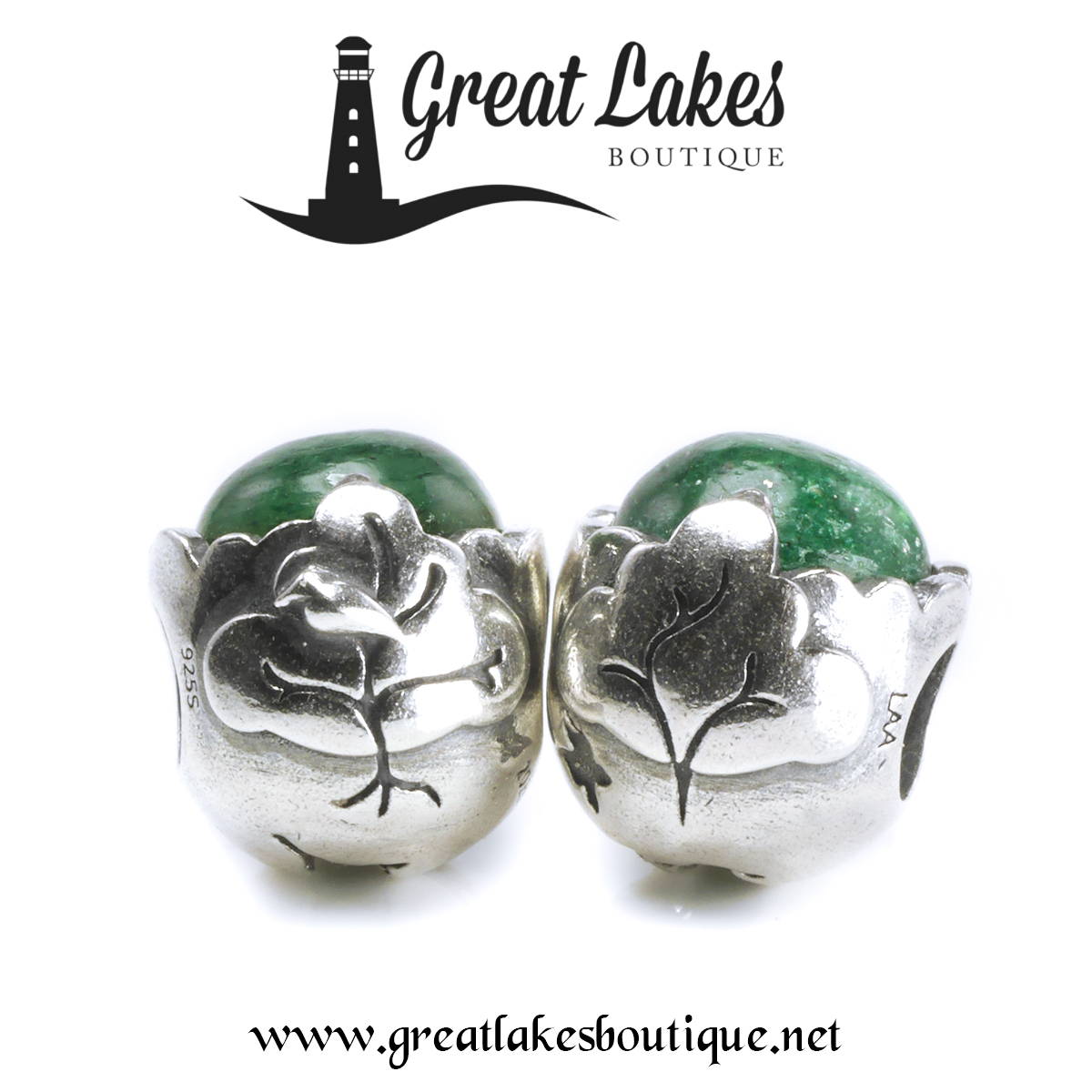 First is the Trollbeads Day Earth. This bead features two trees on either side and the featured gemstone is an aptly chosen green aventurine.
All of the examples we've received have really quite dark examples of the green aventurine, far more so than you see in the Trollbeads Round Green Aventurine which tend to be very pale. I suspect this was deliberate as the darker shading suits the theme better but it's worth keeping in mind if you were hoping for a perfect match with the round stones. You're likely to find the shade a better match to the faceted Trollbeads Green Aventurine.
On the base of these beads is a leaping deer motif which is beautifully executed.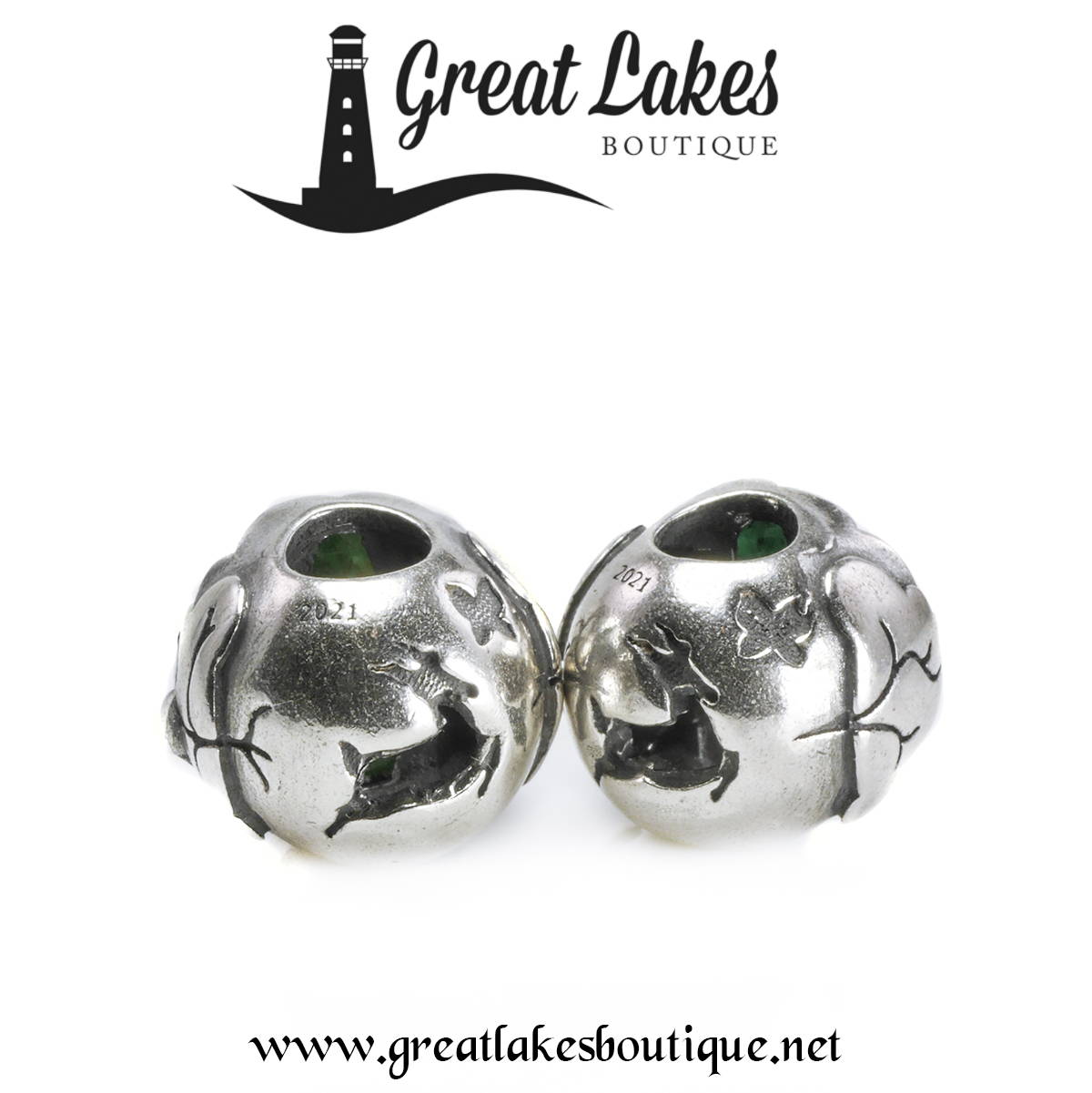 For these bangles we've styled the Trollbeads Day Earth with both the Trollbeads Round Green Aventurine and then the Thomas Sabo Heliotrope to try and give you an idea of how it comes to the different stones. That said of course variation can always be expected in gemstones but so far, these seem quite consistent in their coloring.
There are inclusions in them, just as you find in the faceted version of this stone but because these are round and quite petite, they aren't distracting.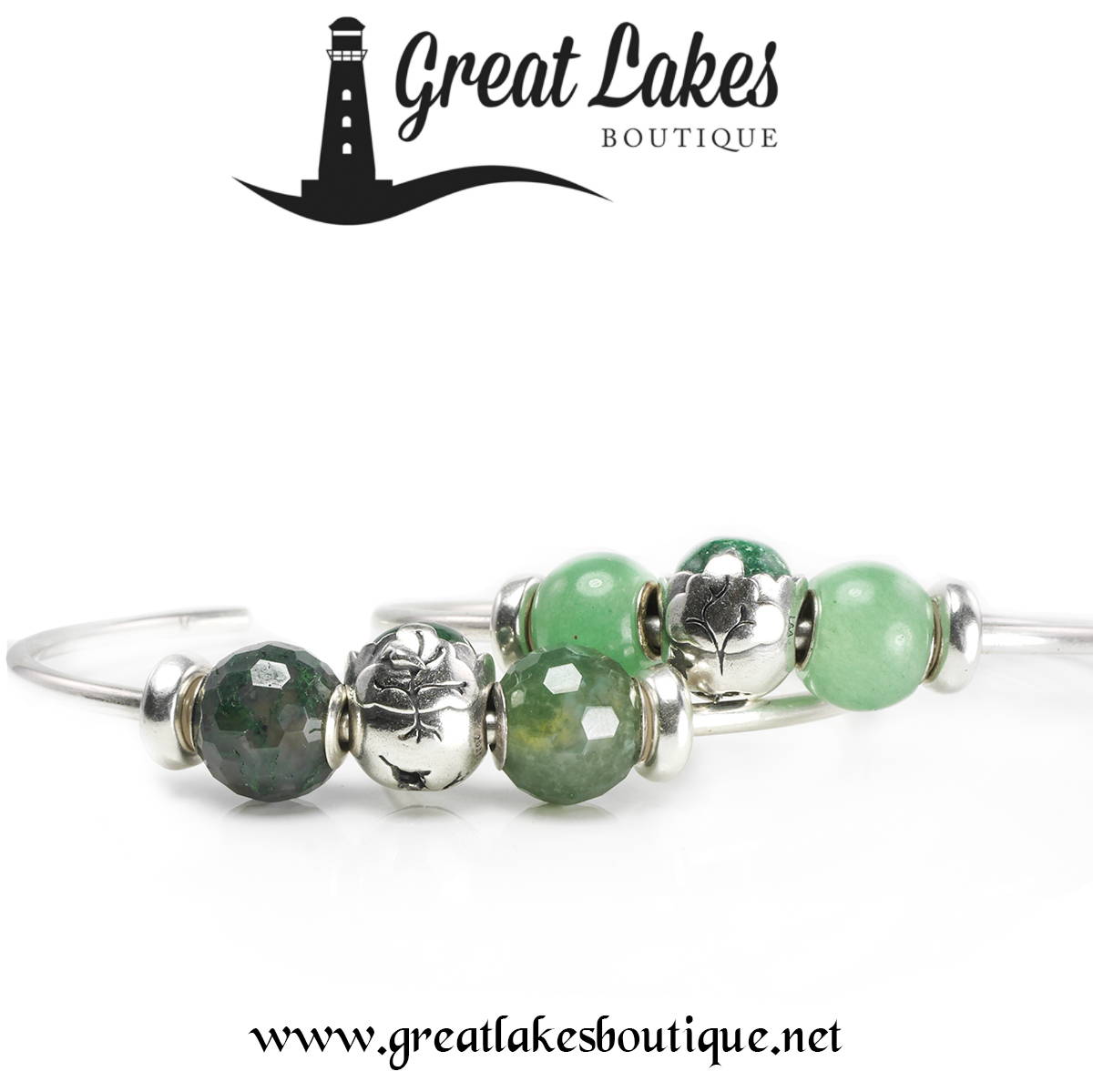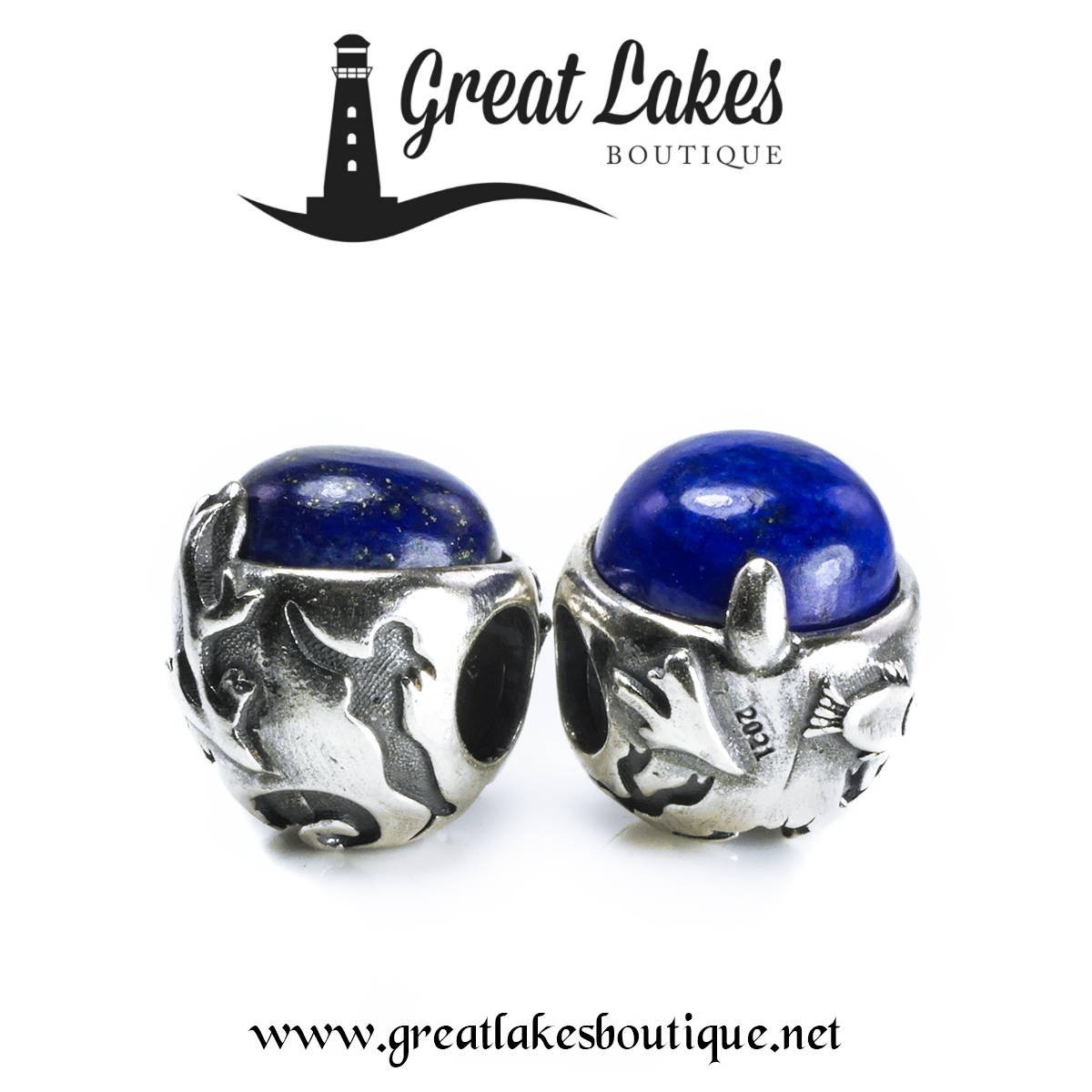 The Trollbeads Day Ocean Bead features a lapis lazuli and these seem to be varying a little more in the color than the green aventurines do.
The silver on this bead features a mermaid, coral and fish with the etching on the underside featuring a really striking seahorse.
These beads aren't large but at the same time the details are well executed and crisp so it's easy to see what all of the little motifs are.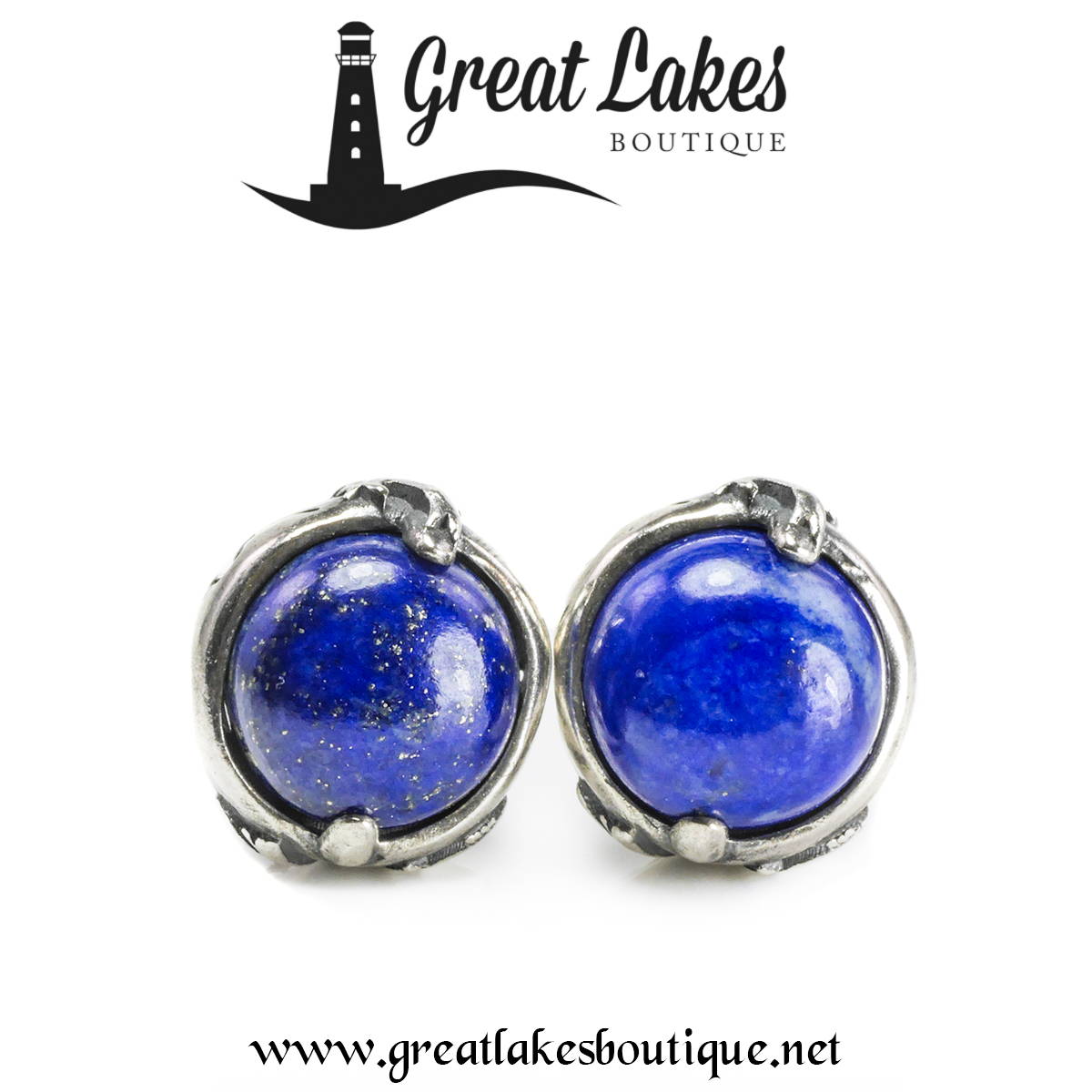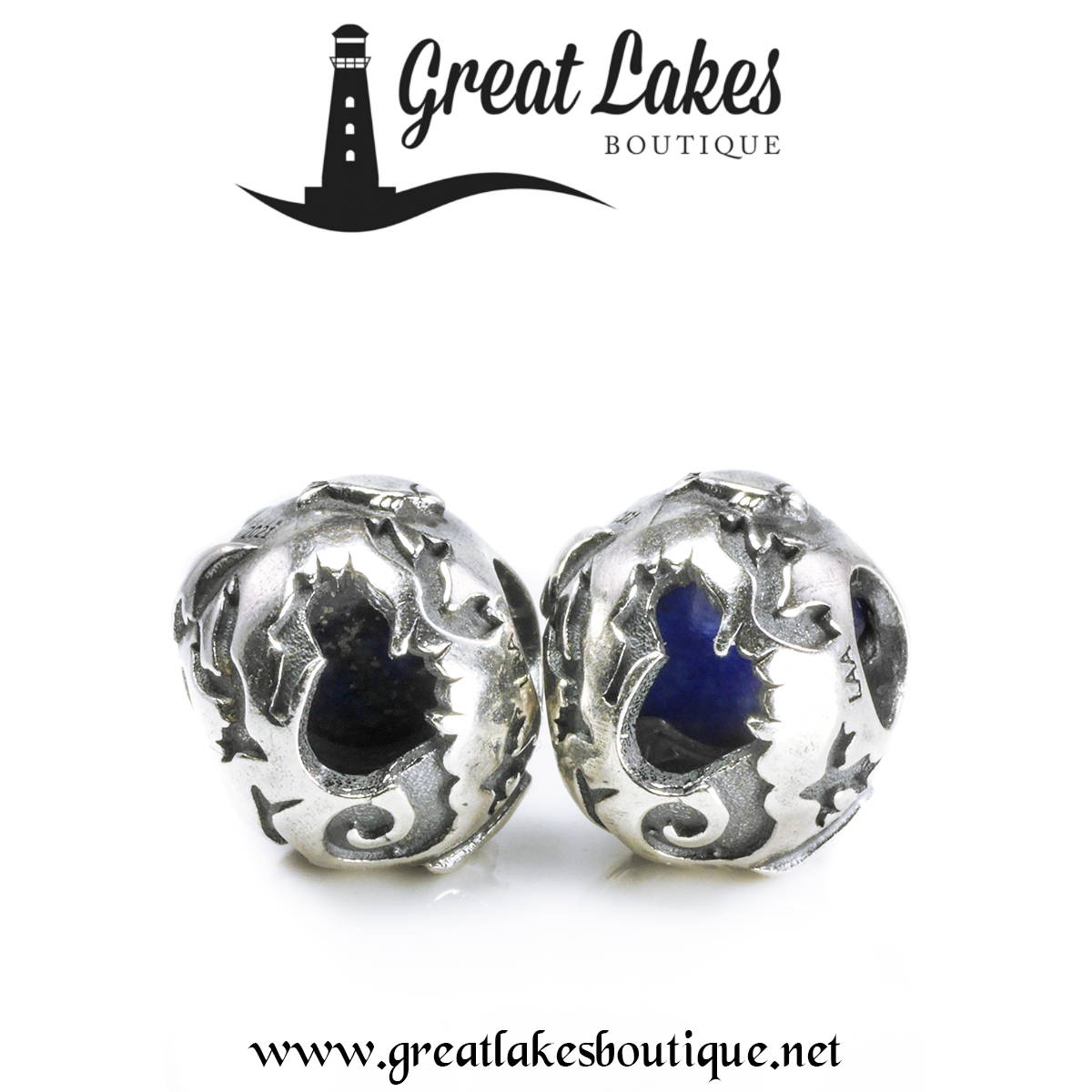 Here we've of course styled the design with the Trollbeads Round Lapis Lazuli and you can see both the front and rear of the design.
Lapis is a really interesting stone in that it's made of sodalite, calcite (when you see white in a lapis, that's what it is) and then pyrite. The latter gives the stone those characteristic gold flecks. Again these stones are showing a little variation in color, exactly as you're used to seeing from the other lapis stones in the Trollbeads collection.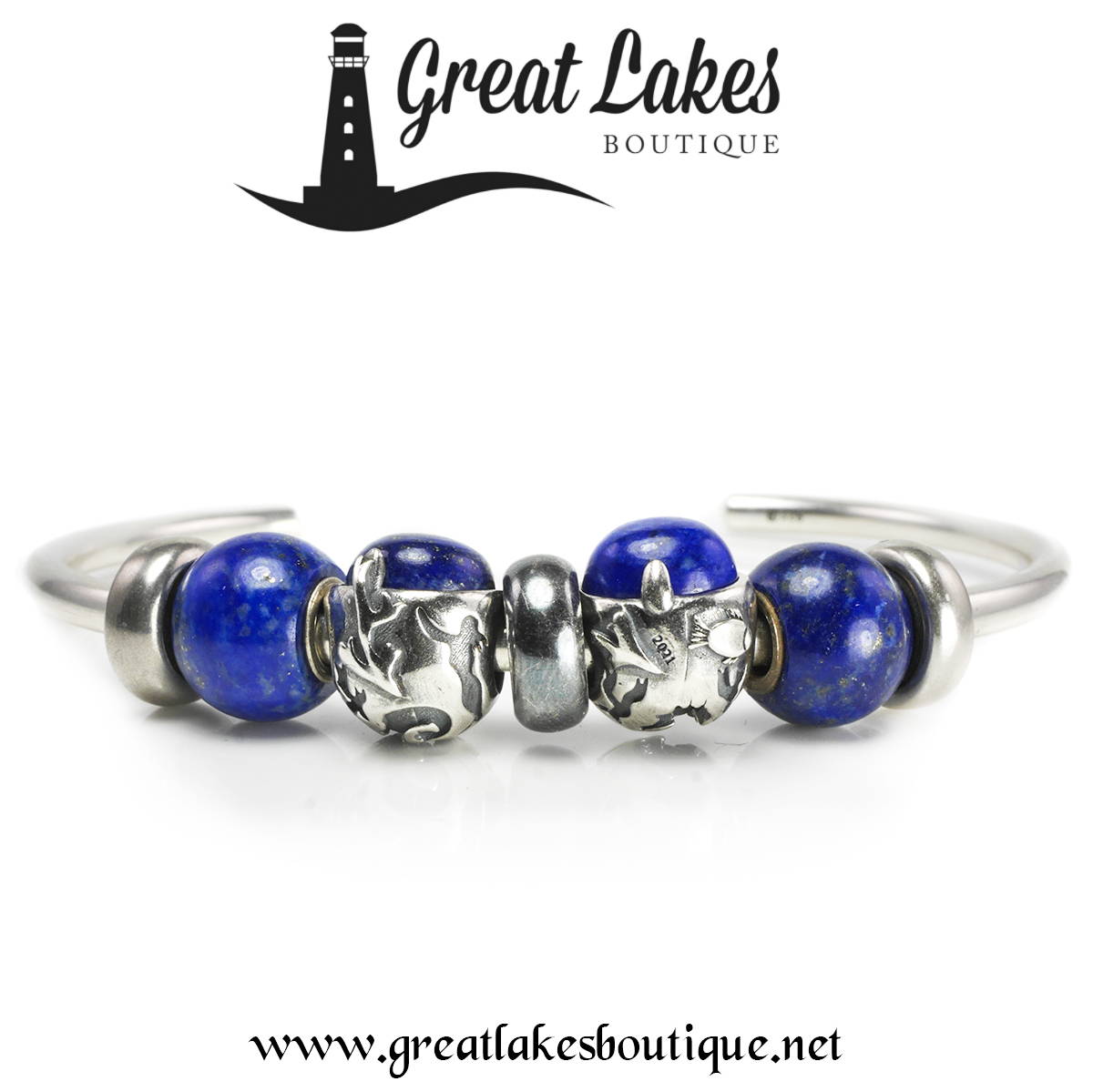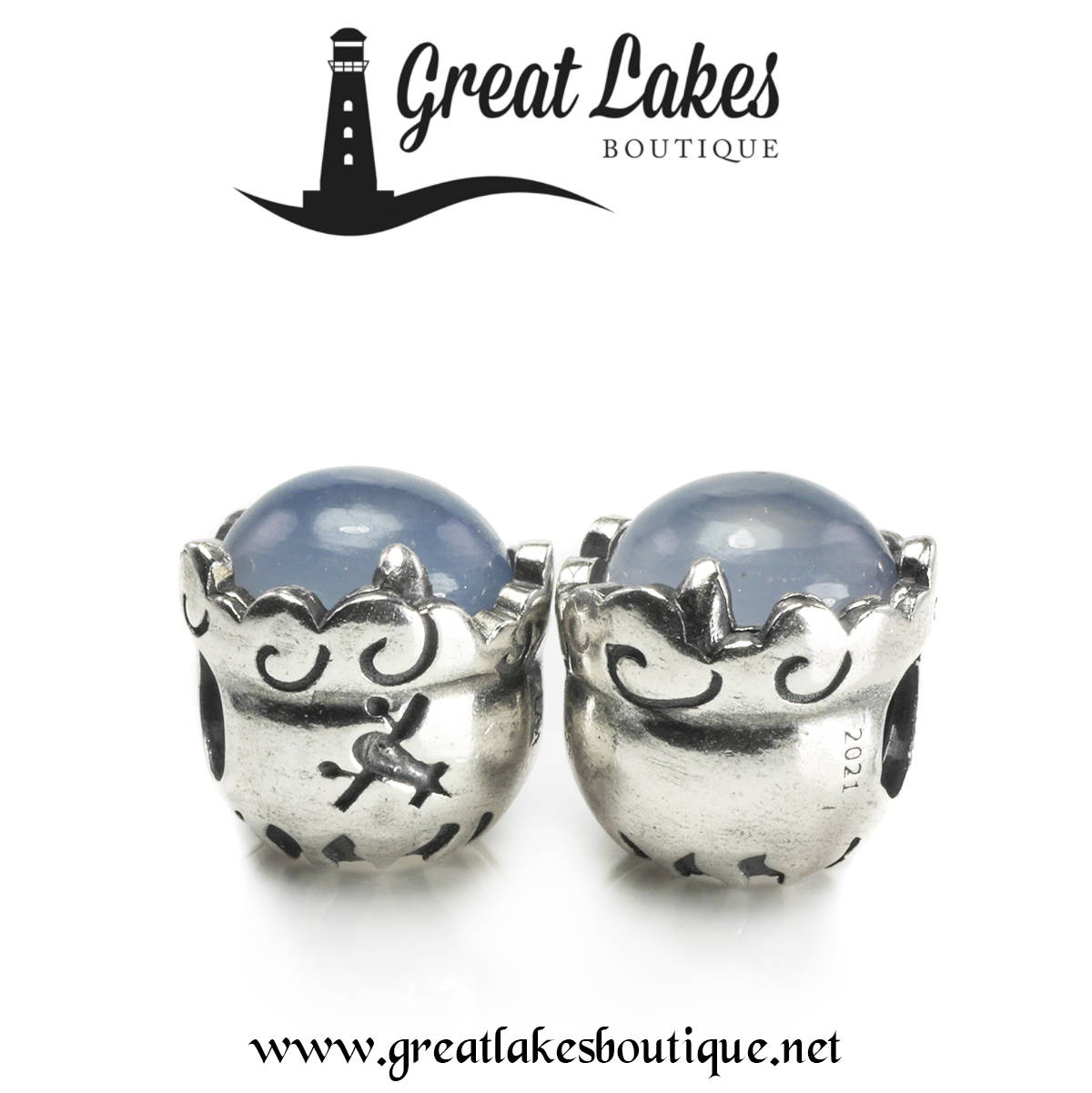 Lastly is the Trollbeads Day Sky Bead. This was the design some were a little hesitant about due to the inclusion of the vintage looking plane motif on one face. After wearing them for a couple of days I would sat if you like the rest of the bead, you can just wear that face against your wrist and they do seem to stay that way. You can add spacers for extra security there. The remainder of the bead features fluffy cloud shapes and texture while the base has an etched sunburst which is just lovely.
The stone used here is the chalcedony and they are really well colored, far more than I was personally expecting to see, (in a good way.) Chalcedony can be a little bit of a color shifter though, so from some angles expect more of a gray look.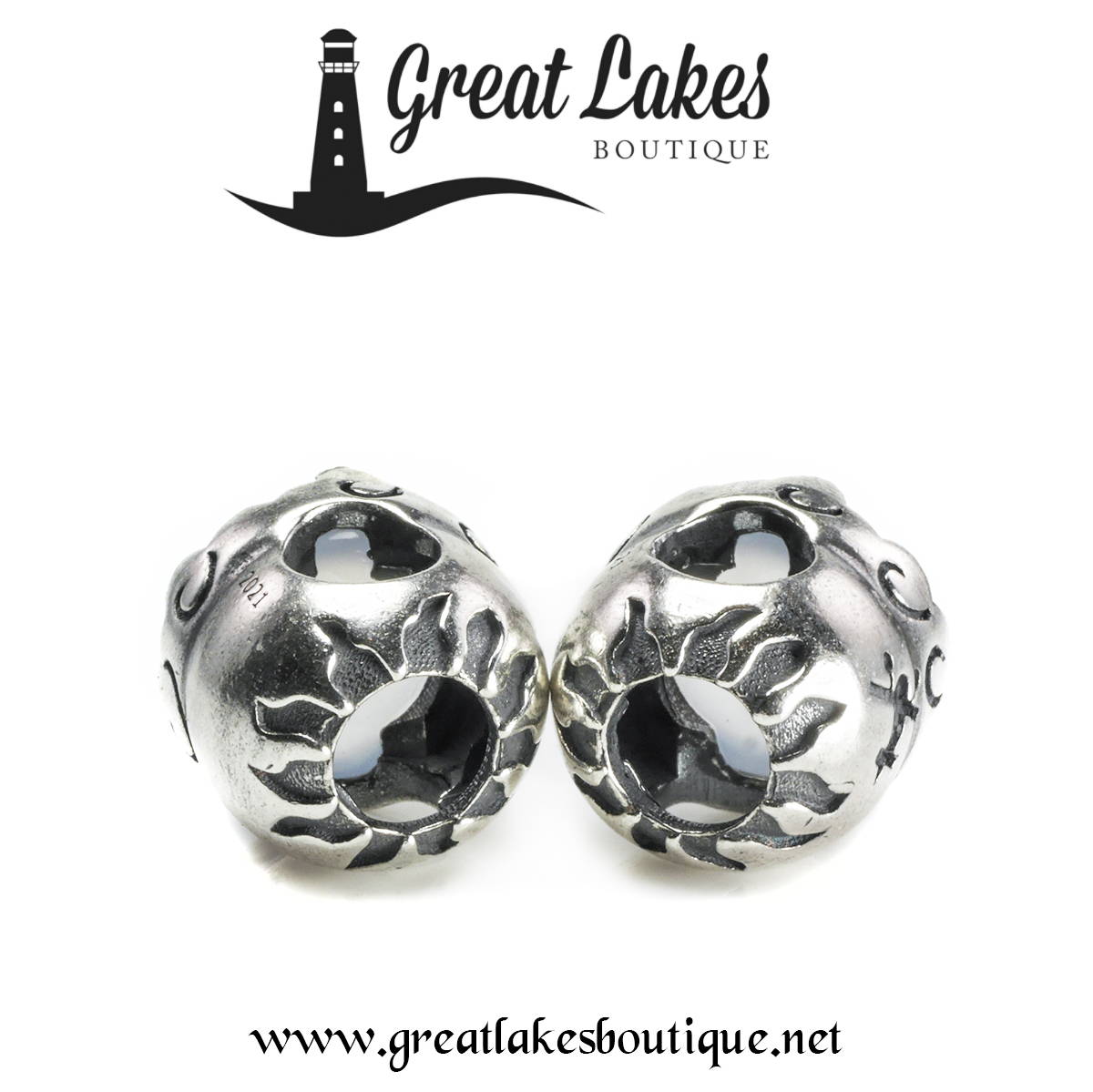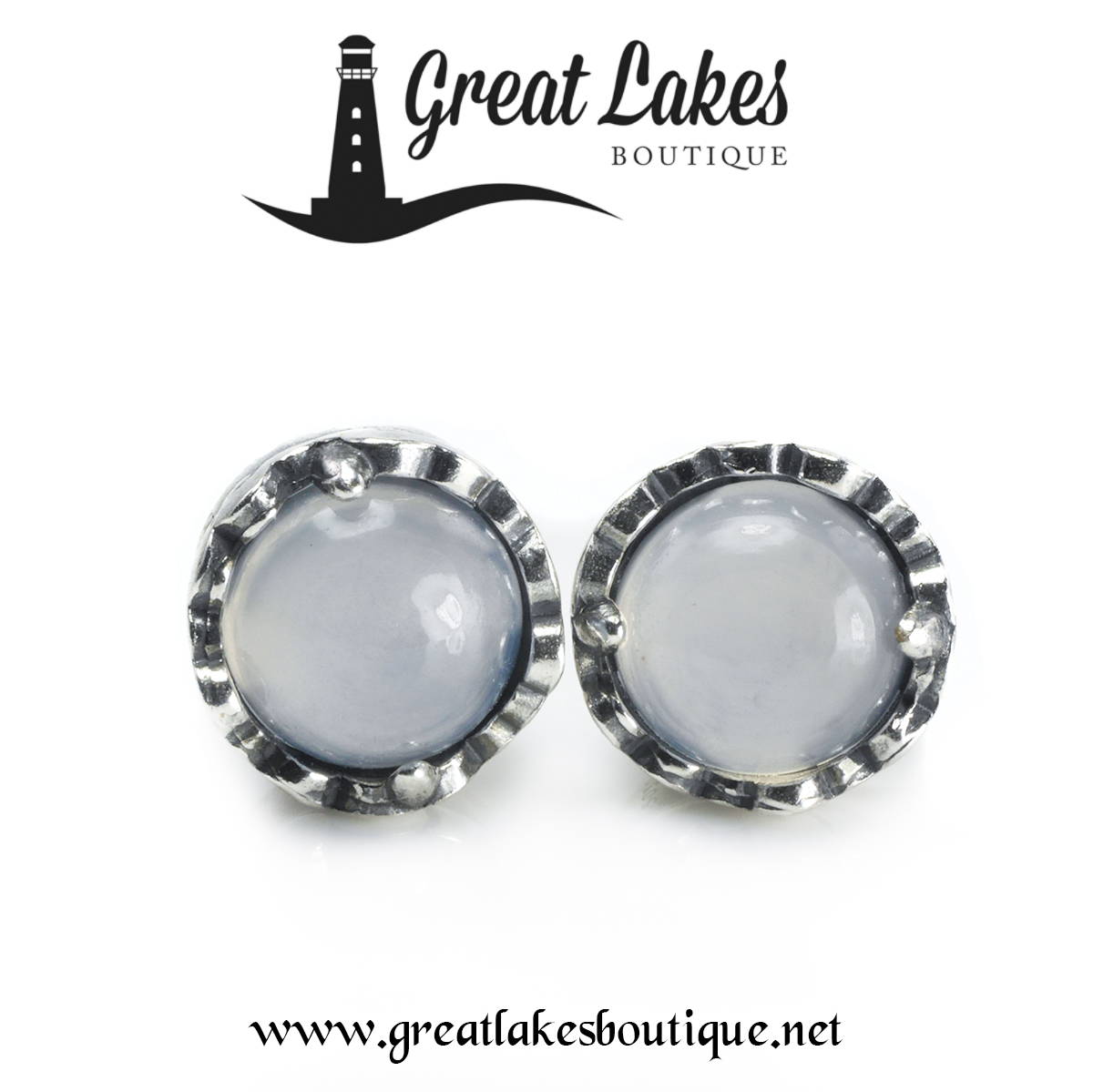 Here we've styled the Trollbeads Day Sky with the Trollbeads Round White Moonstones with just a little gold. I've always loved blue chalcedony with gold.
On all of these bangles you get a feel for the size of these beads. They are a little taller than the round gemstones, mostly because of how the stones are sat in the silver design. They're going to be a lot of fun to style with those round stones.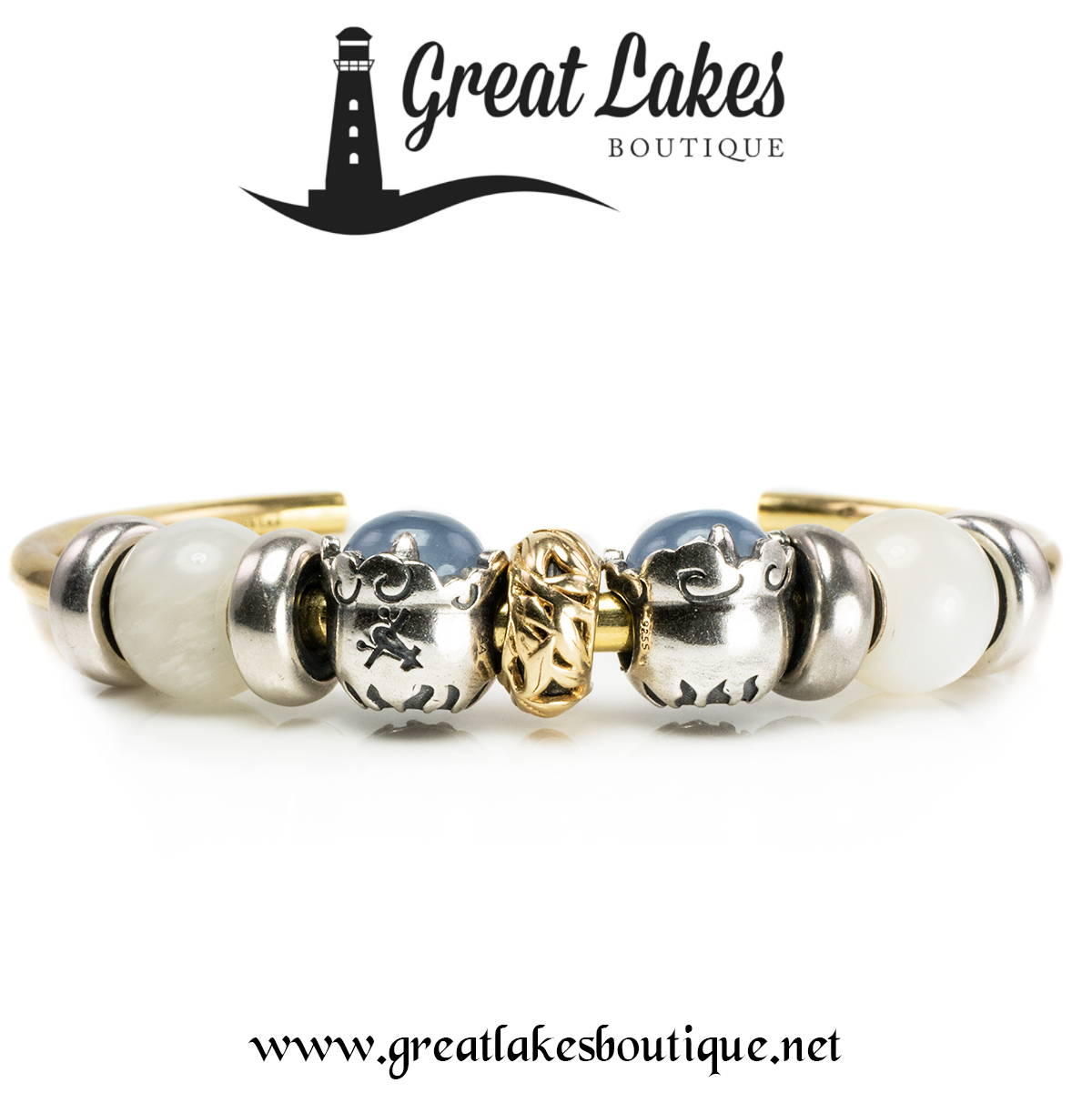 Finally for those who don't follow our social media, here's a few on the wrist shots for the beads and of course we'll be sharing more over the launch weekend.
It's worth remembering that these designs are all limited editions. Recent limited releases have vanished so fast for Trollbeads so if you know you do want these, it's worth prioritizing. They're $72 each and we will be offering live image shopping of the release at launch. Stock images will be available too for those of you who prefer to breeze through checkout without trying to pick from live images. They'll be added to the website today to allow you to put them on your wishlist if you choose.