This Trollbeads blog brings the details of the Trollbeads special event stock & promotions for our upcoming Bead Bash on the Lake Spring 2021 event.
Two weeks from now we'll be just hours from the start of the Great Lakes Boutique Bead Bash on the Lake Spring 2021 Online Event. For the past week or so you've been catching glimpses of some of the special product we'll have for the weekend and this evening we're going into a little more depth as to what you can expect for the event.
Please be aware again that we cannot ship Trollbeads special event stock outside of the USA and Canada. This is not our decision but Trollbeads' own rules. We appreciate that it is frustrating for some of you but we are just a retailer.
No tickets are required and nor are any sign ups needed. Bead Bash takes place directly on our website.
Trollbeads Faceted Uniques
Back for spring 2021 are the elusive Trollbeads Faceted Uniques. Faceted Uniques are only available to retailers during major events so for us that's twice a year at Bead Bash on the Lake. For spring you'll find some new designs, a few we've seen before and then also new color varieties of designs we've seen in the past too.
There will be three listings of Trollbeads Faceted Uniques, one on each day of the event and they will be sold first come first served on the website. As with all special event stock, they are exempt from any of the promotions and have a retail price of $61 each.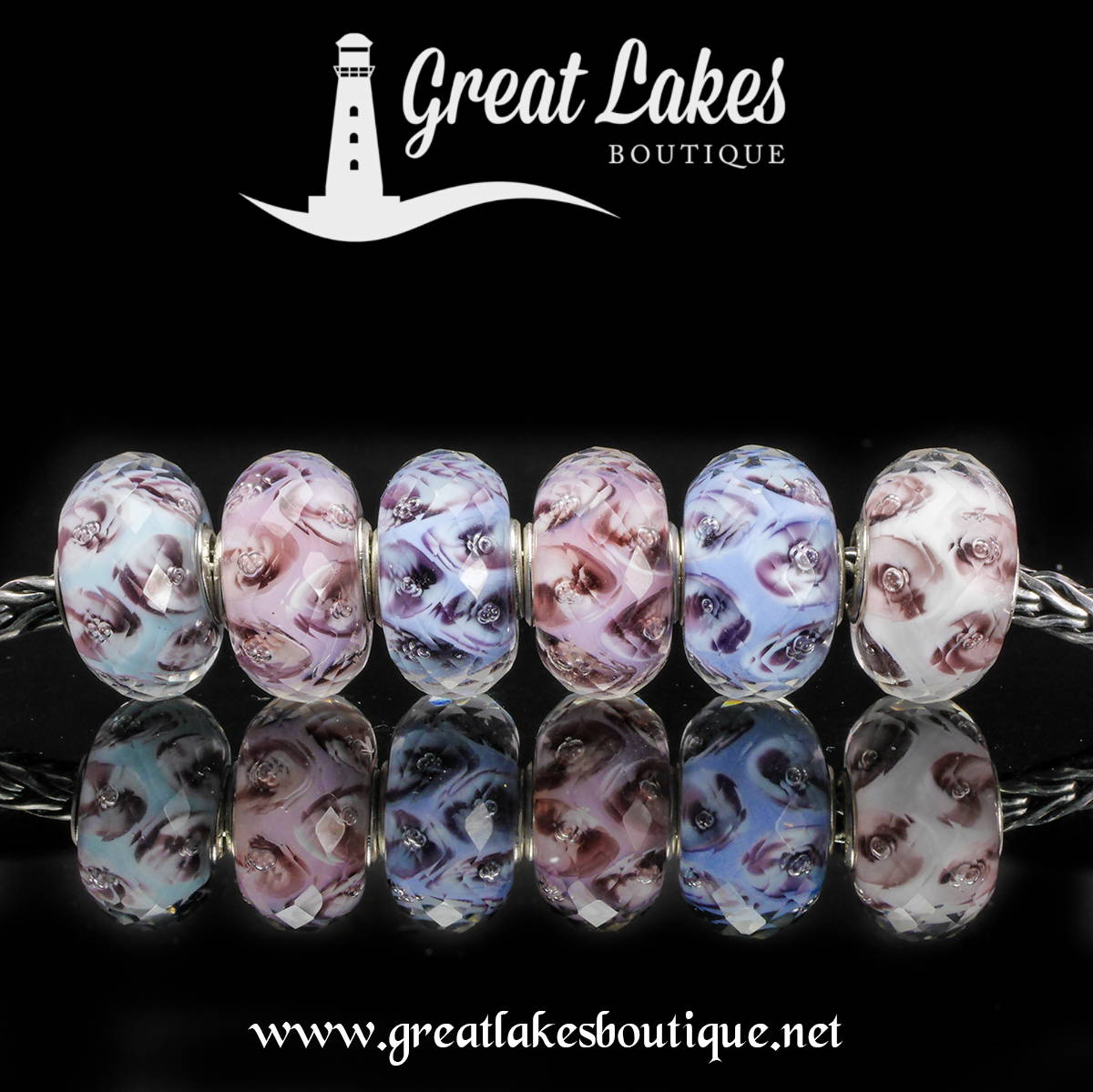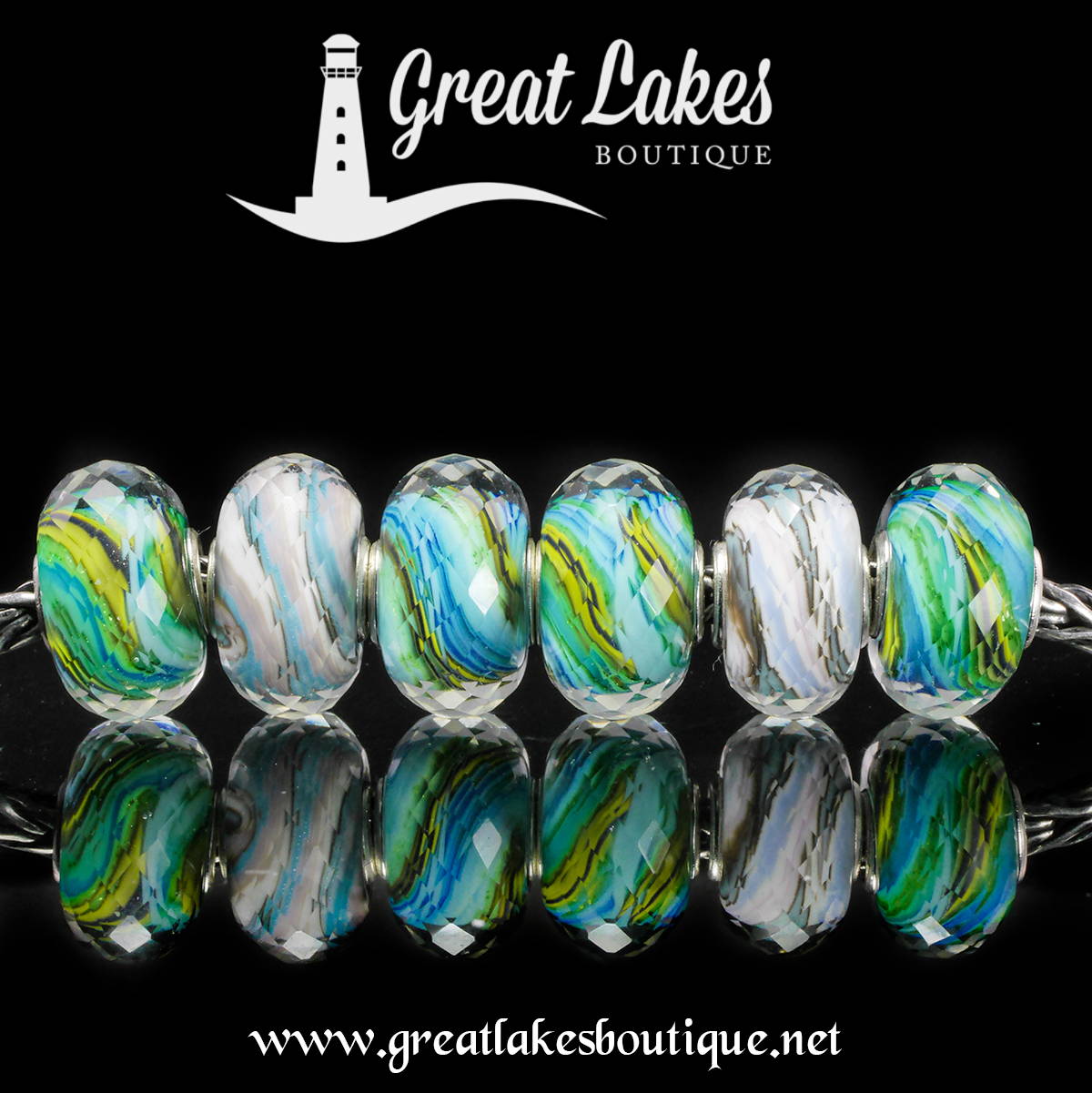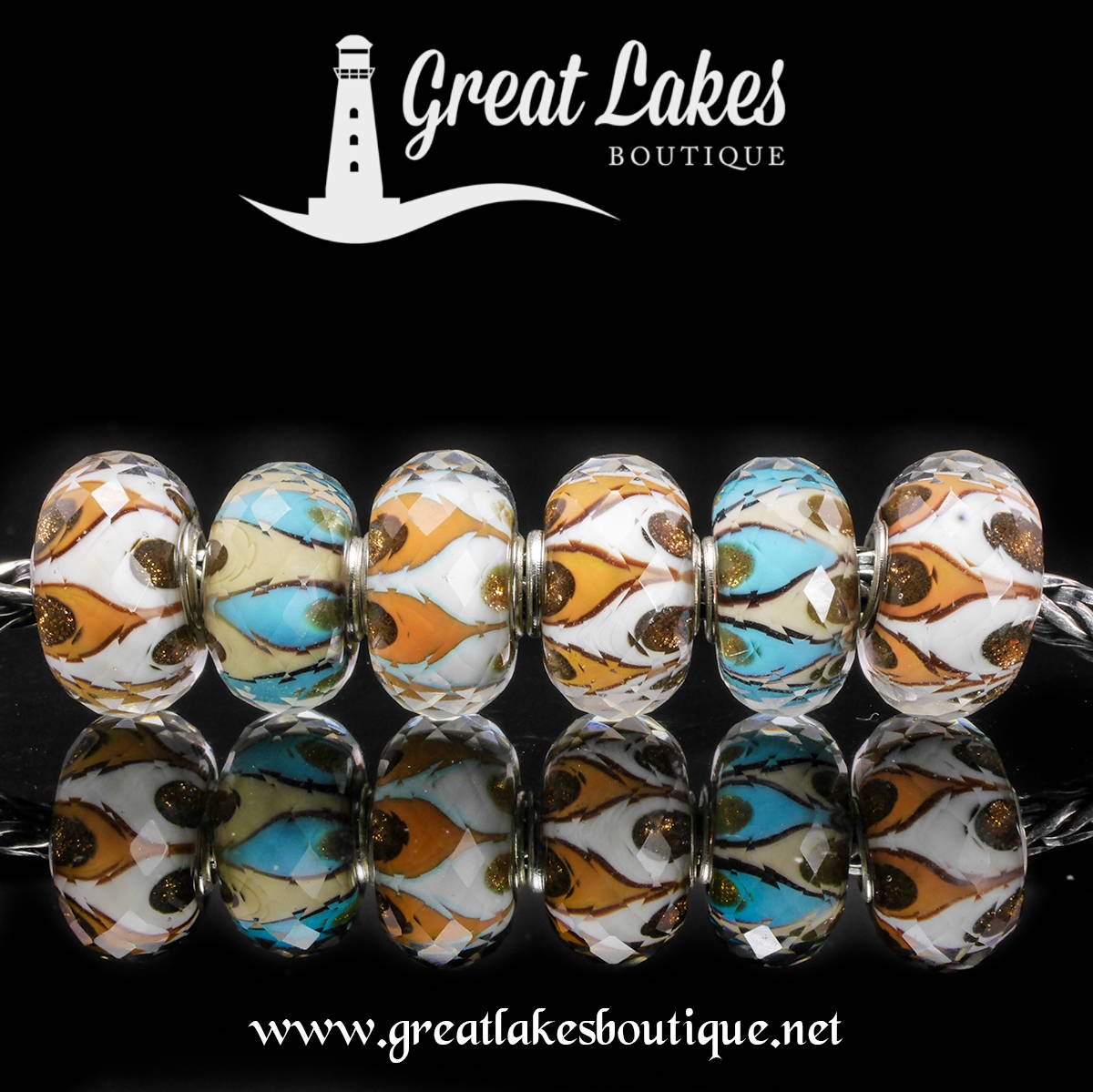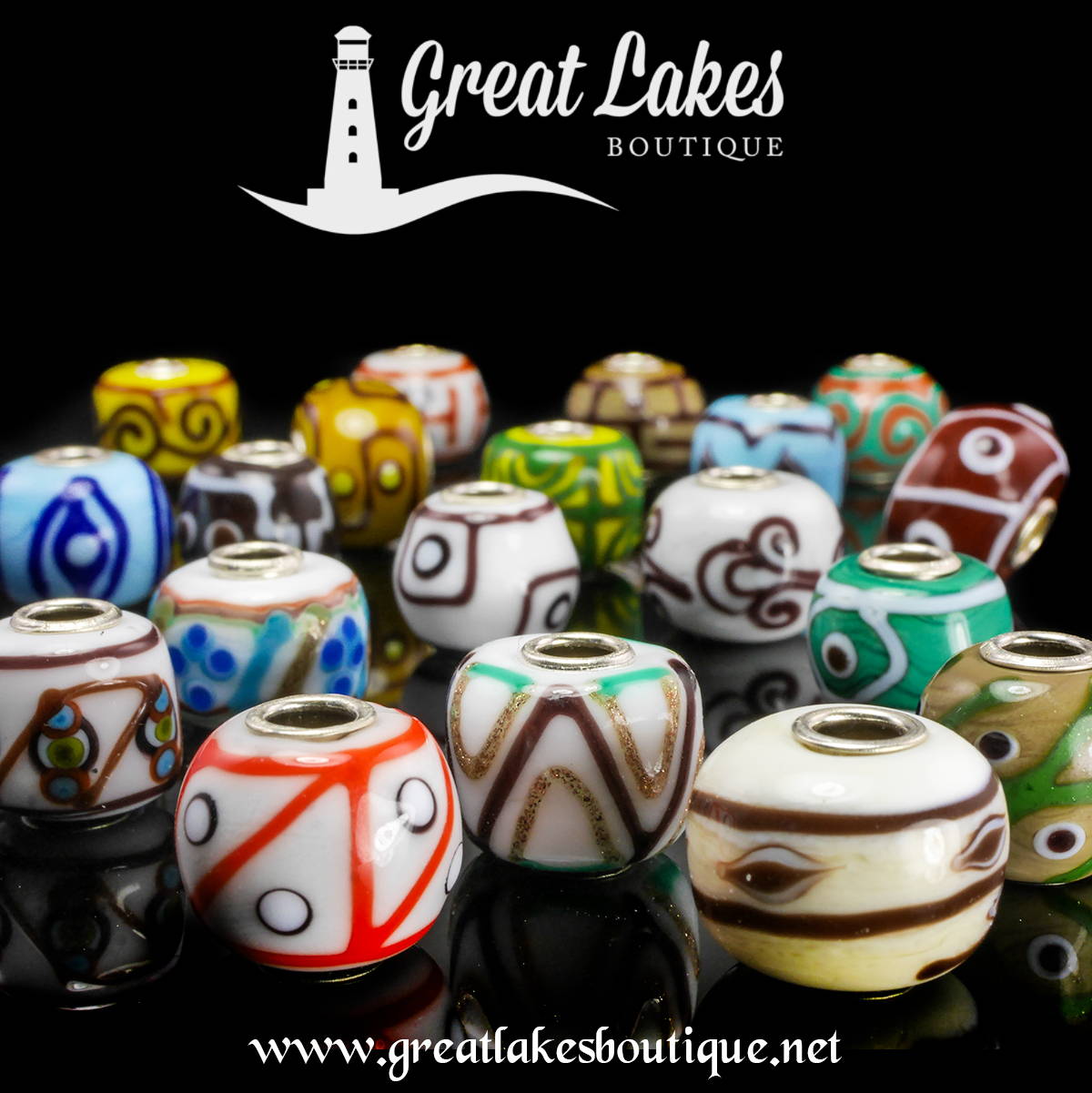 New for spring are the Trollbeads Mini Barrels. These are smaller versions of the unique barrels that appeared for the last few events. This smaller size also means they're compatible with bangles which is such good news for some of us. They're very eclectic with a real mix of designs and colors.
They retail at $61 each and will be sold on a first come first served basis. We've not yet decided as to whether there will be one or two listings of these yet but they're definitely going to be a highlight of the event weekend.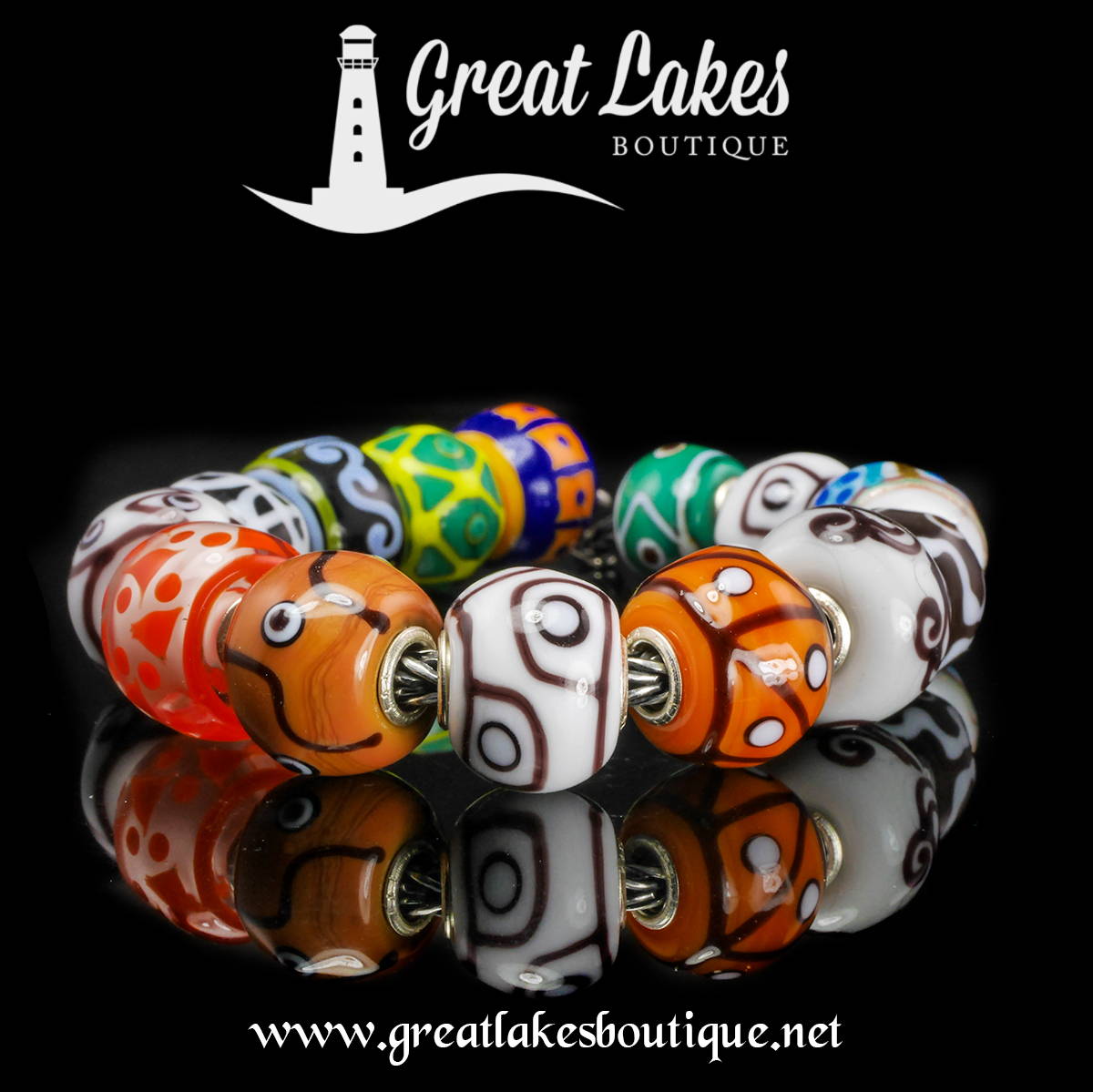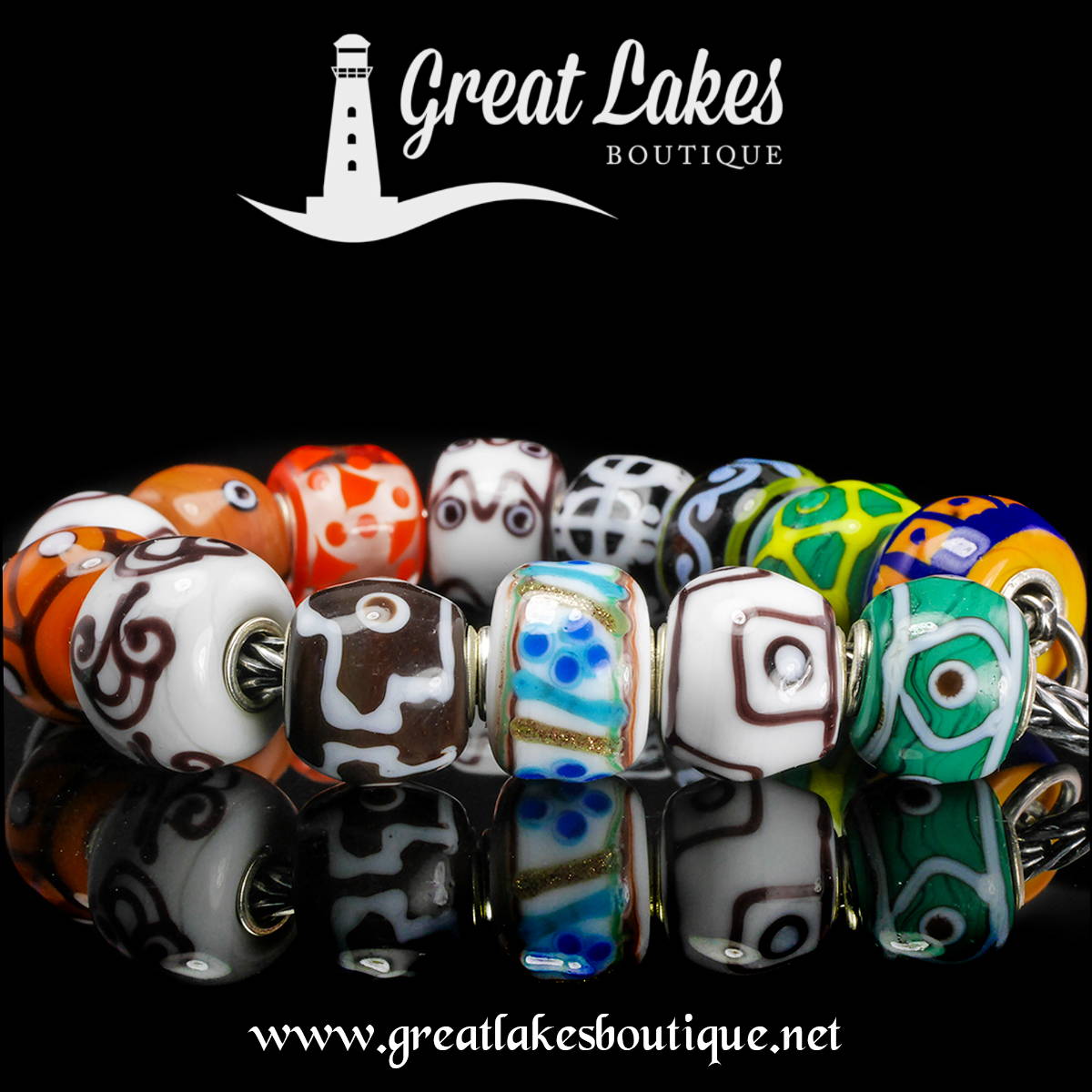 Trollbeads Cat Pendants & Changeable Pendants
The Trollbeads Changeable Pendants have been so popular over the last few events and they are making a reappearance for spring. There will be some with faceted glass, some with rose quartz, some with emeralds and also those very coveted Trollbeads Cat Pendants.
Stocks of these are not huge and again they will be sold first come first served on the website. Most likely these will be part of the Saturday online schedule. The pendants range in price from $94 to $195.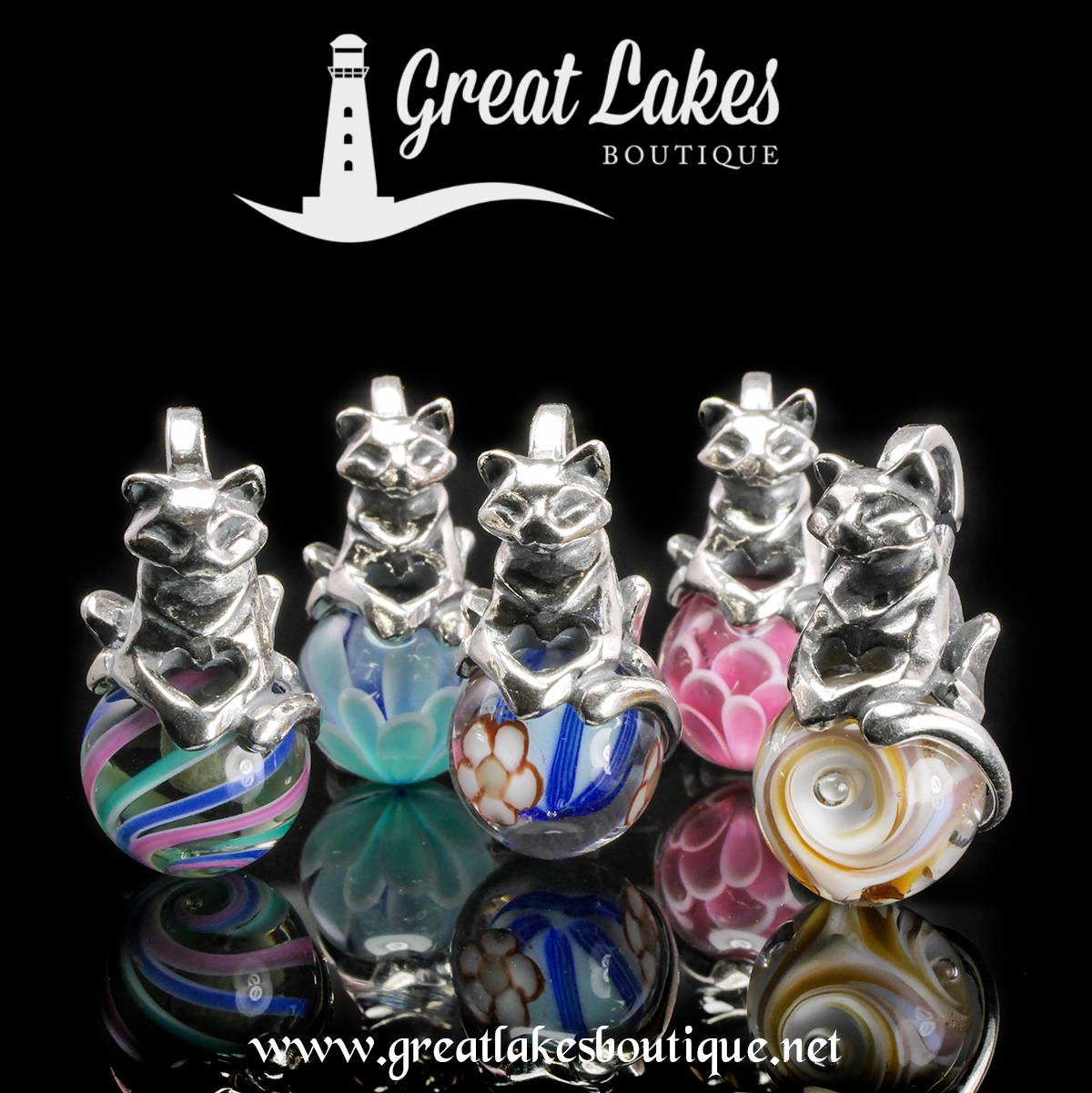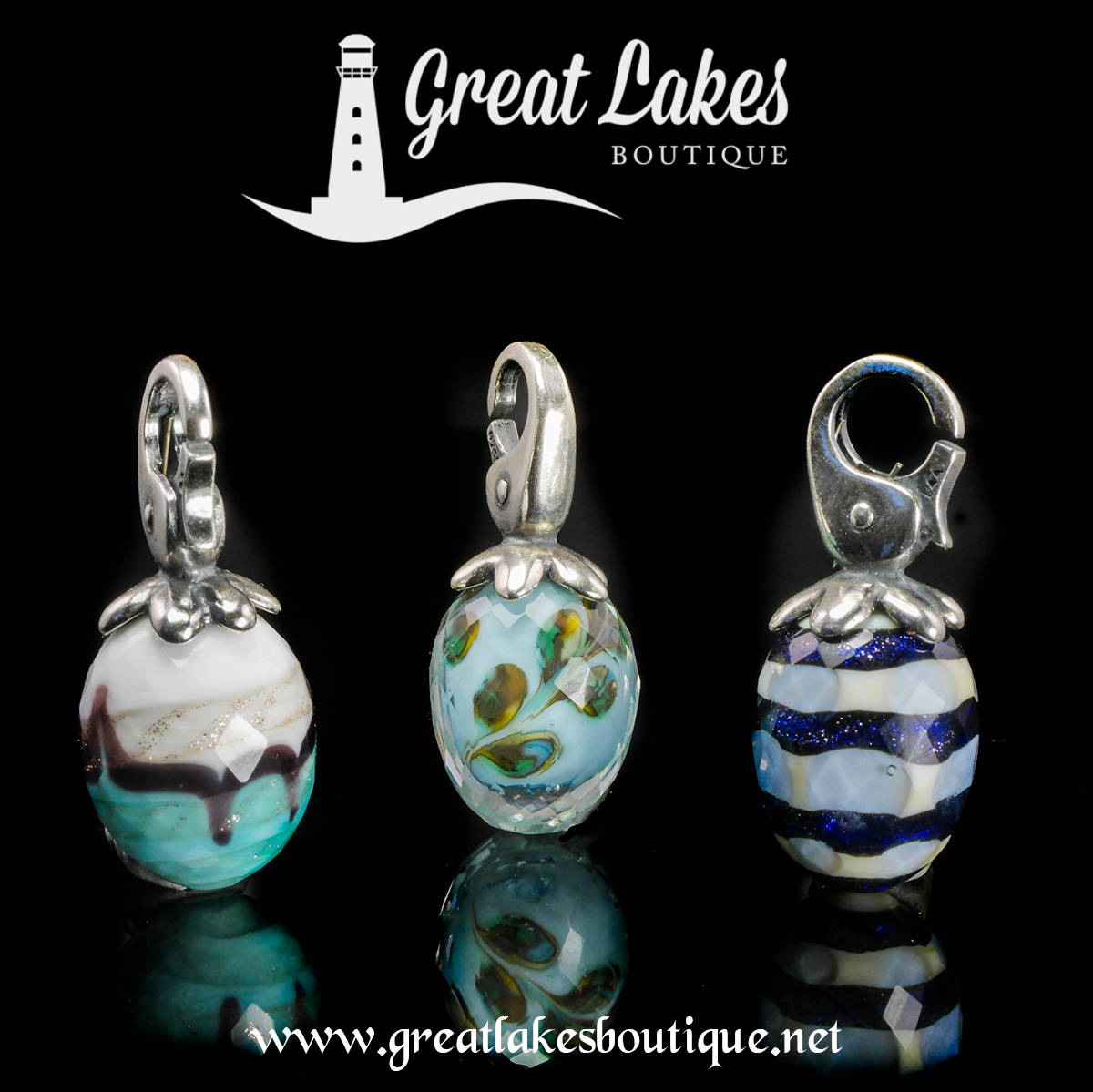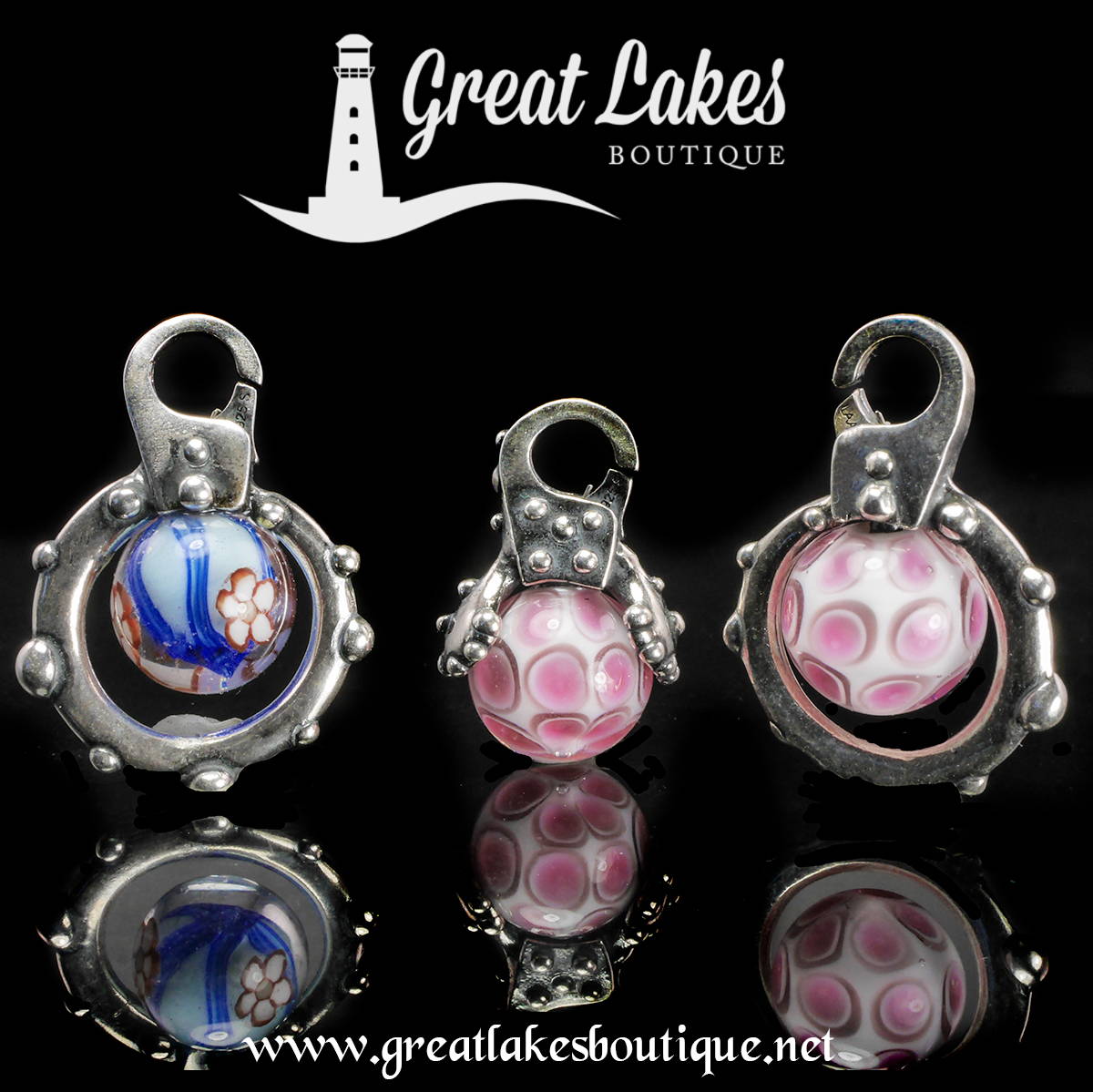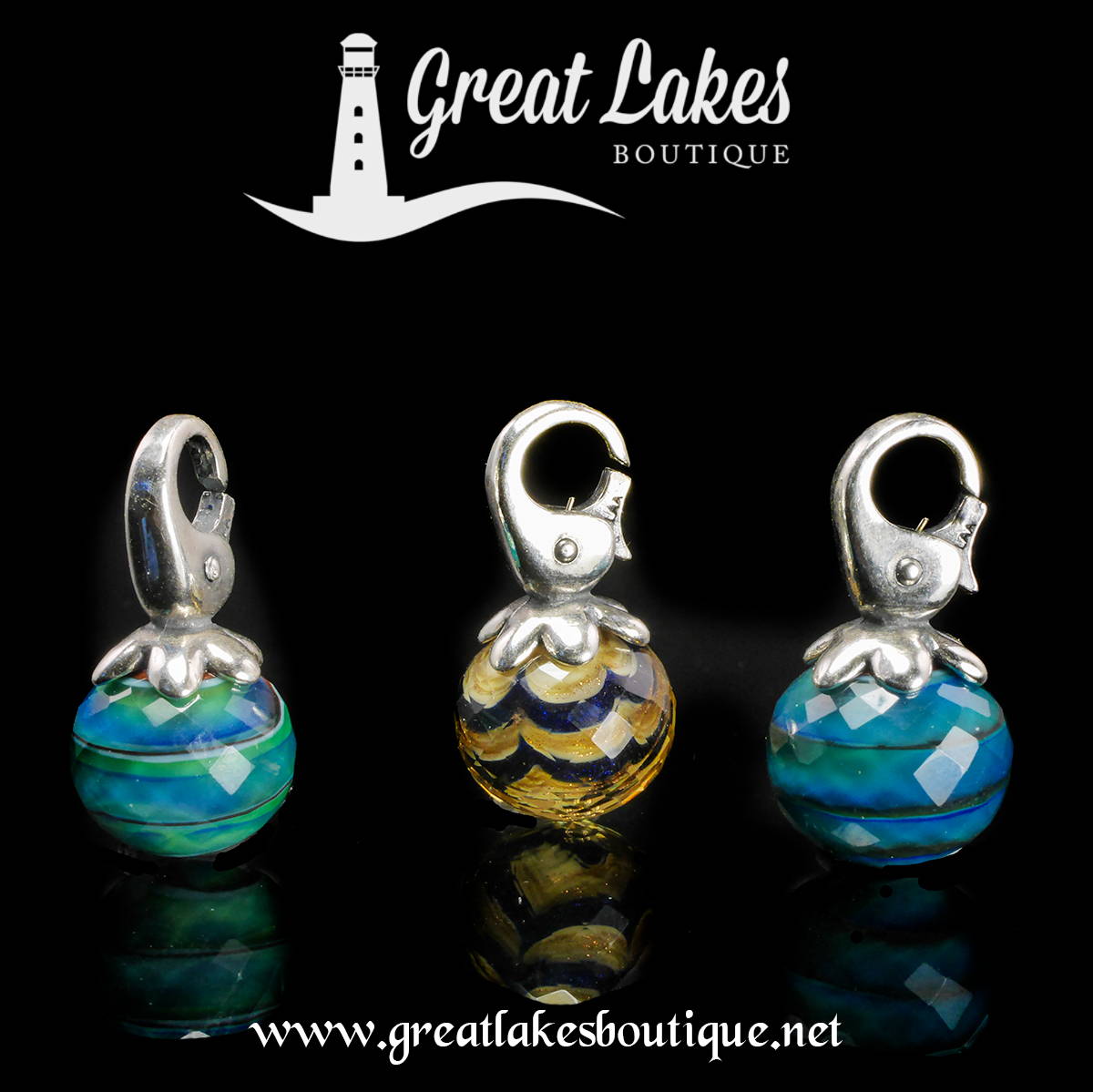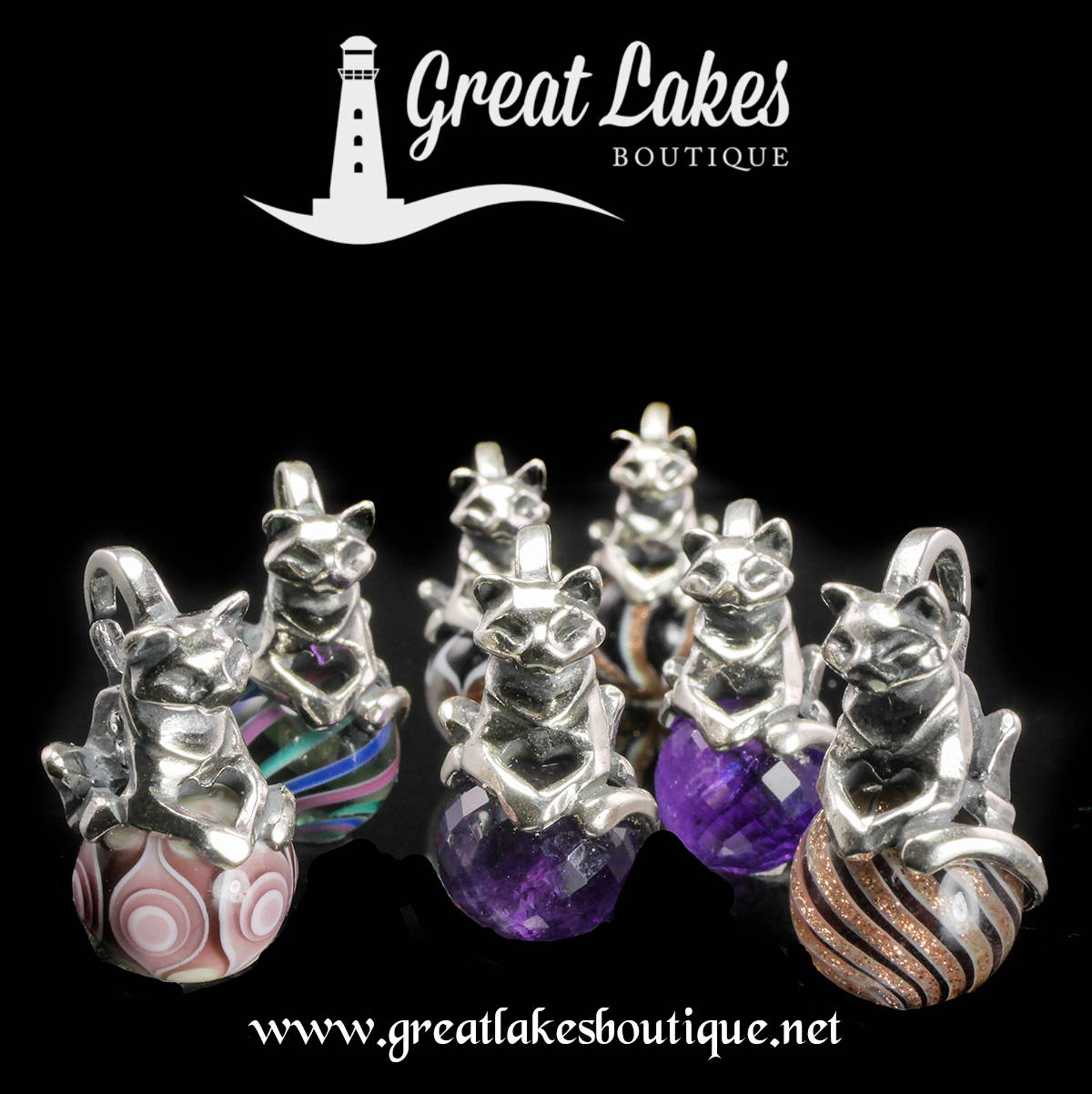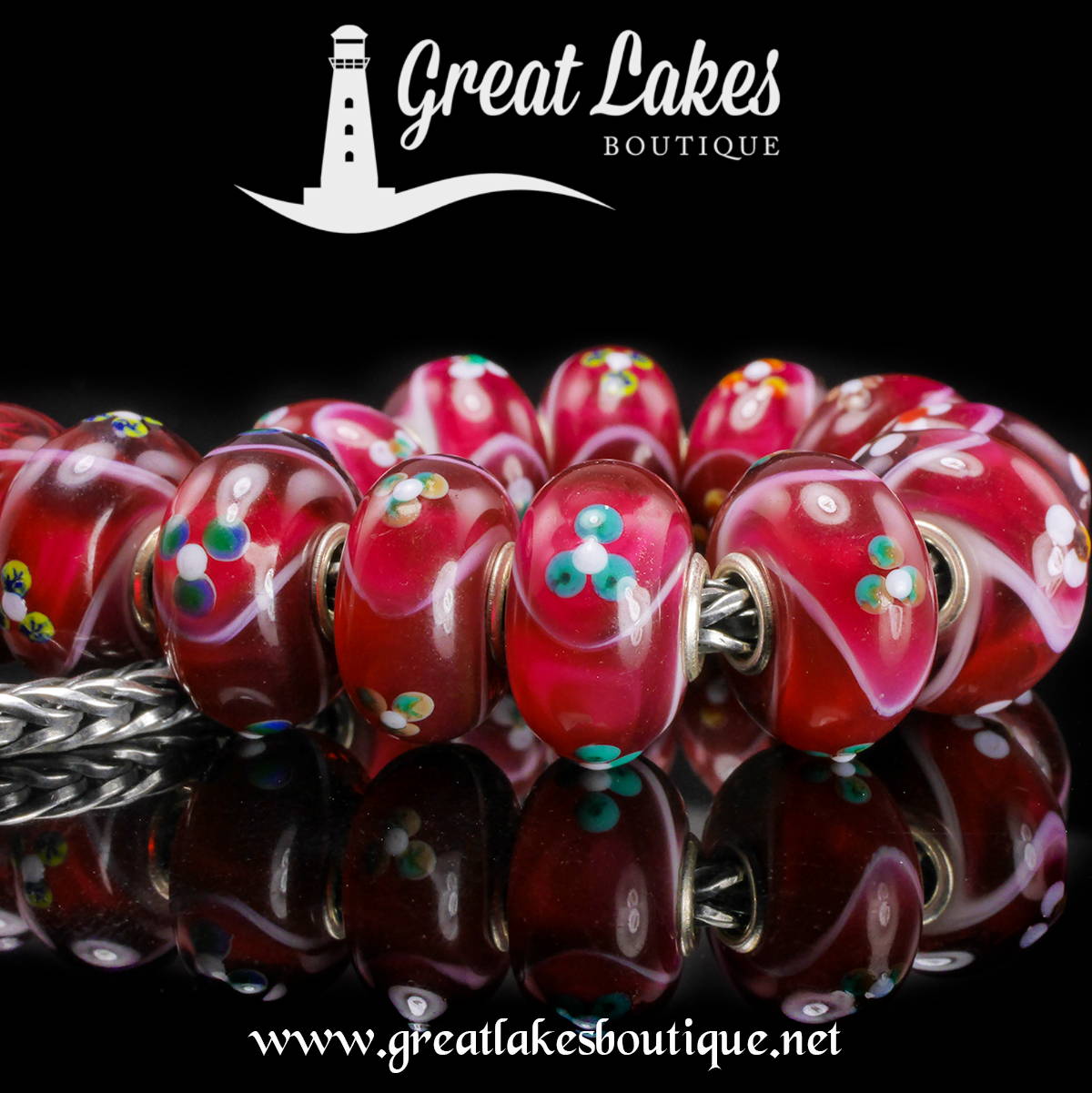 When it comes to iconic Trollbeads glass designs, the Armadillos definitely have to be close to the top of the list. For spring 2021 we have some Armadillo Uniques in various colors, including these ornate or decorative Cherry Armadillos.
Uniques will play a huge part of this event between faceted, jumbos and regular uniques and these armadillos will play a part in that schedule.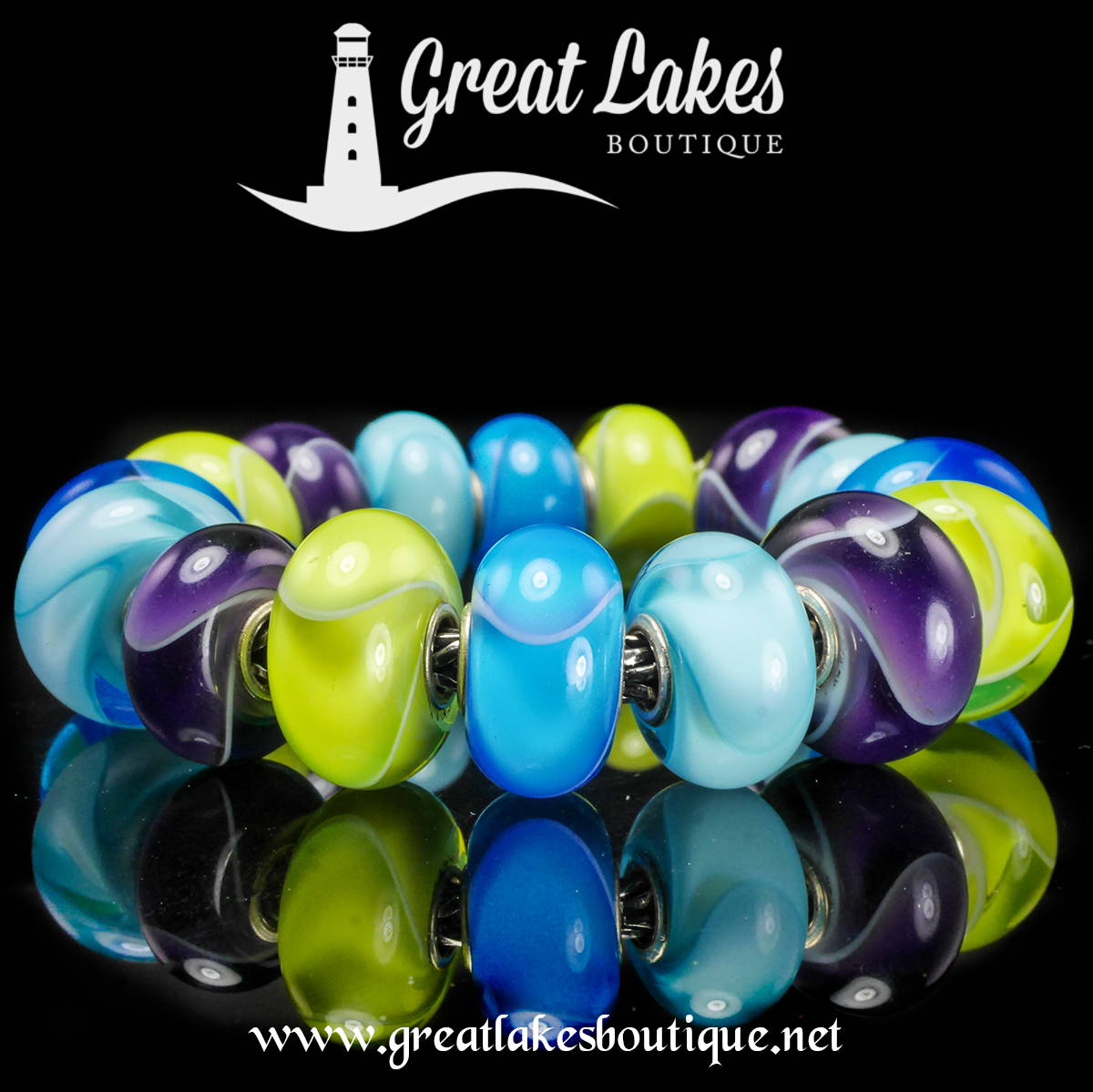 An event just wouldn't feel the same without Trollbeads Troll Stones ;) These limited edition beads have made guest appearances at events for a number of years and they're just so popular with collectors. I think part of the charm (sorry,) is that they have quite a long history in the Trollbeads world so they feel intrinsically "Trollish."
Troll Stones will retail at $61 each and again they will be sold on a first come first served basis. There are no qualifying spend or spend to buys during this event at all.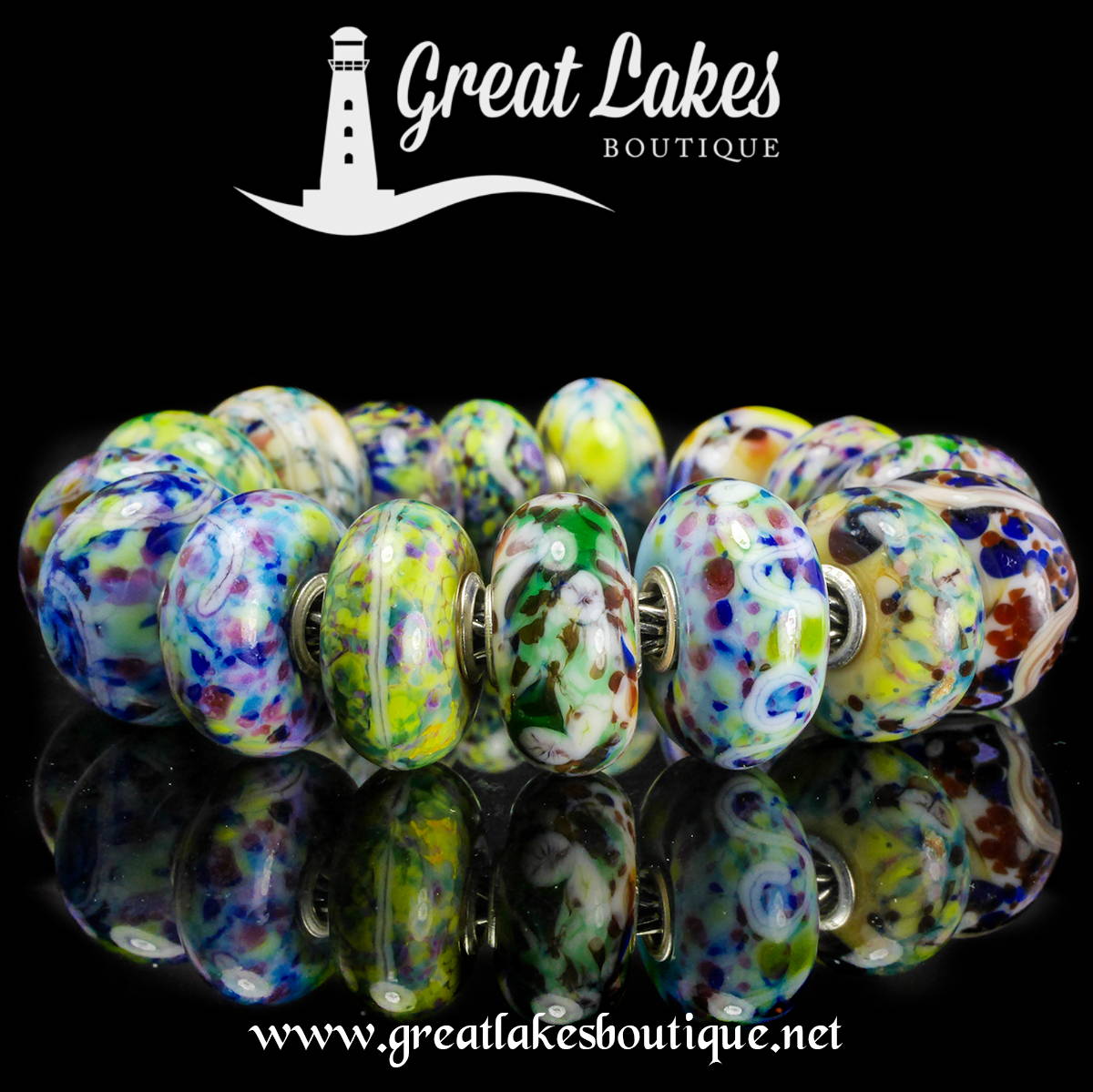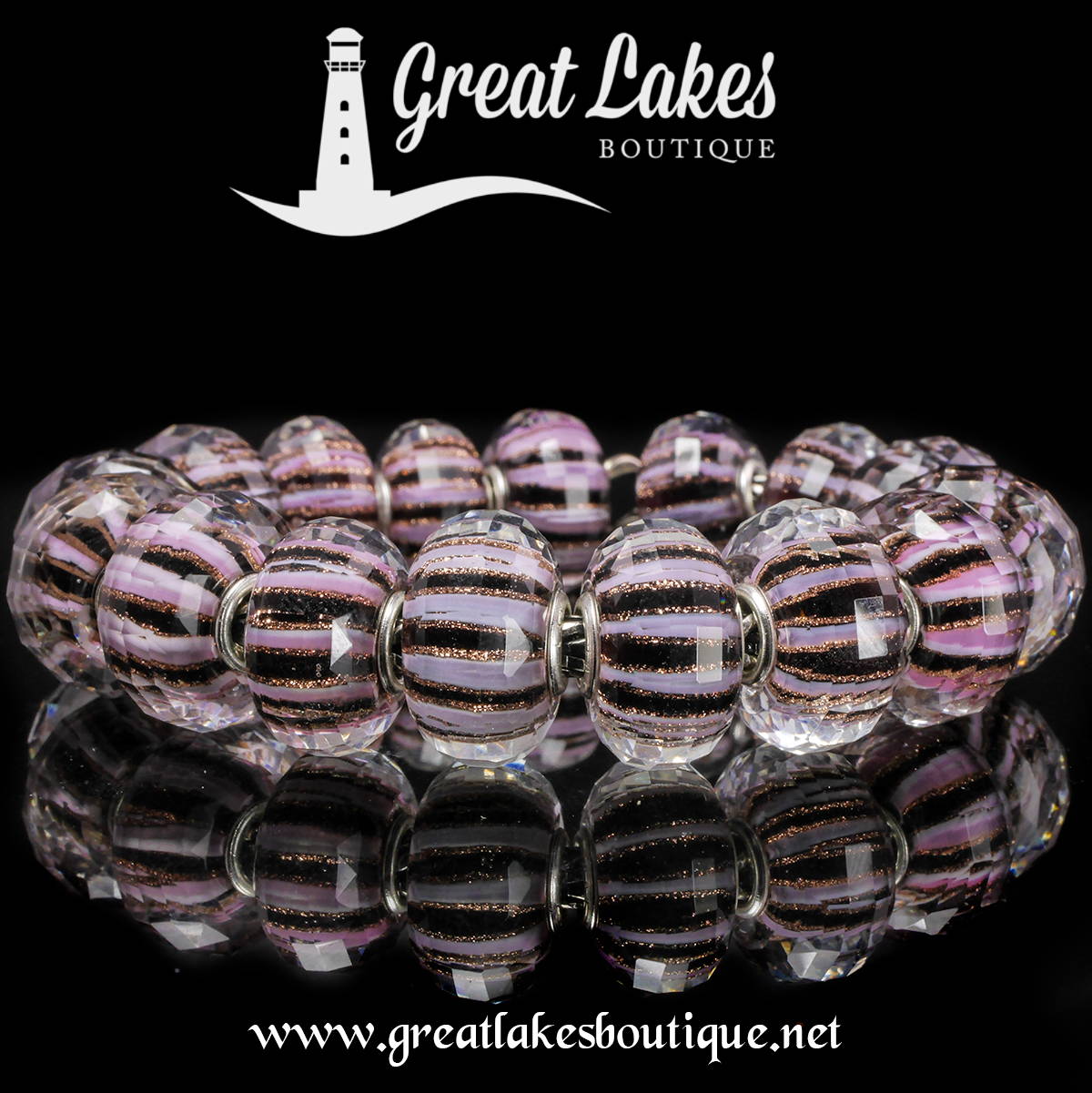 Trollbeads Gentle Touch is the global event bead for 2021 and it's very pretty! This year the faceted design sees shades of soft lavender and the result is feminine and fun.
Personally I think this is the best of the global event beads we've seen to date and check out some of the variation we're seeing in just this tiny selection of beads!
There will be multiple listings of Gentle Touch through the weekend, one on each day of the event. As with it's predecessors, it will retail at $72.
Trollbeads Paw Print, Flowers & New Uniques
The new Trollbeads Paw Prints feature patterned bases and are very cute. In addition to these, there are some brand new unique designs that have arrived for the event. We did mention that uniques will play a huge part in the spring line up so you can expect new unique kits with a mix of these special designs.
These are likely to be split into two different listings, some on Friday and some on Saturday.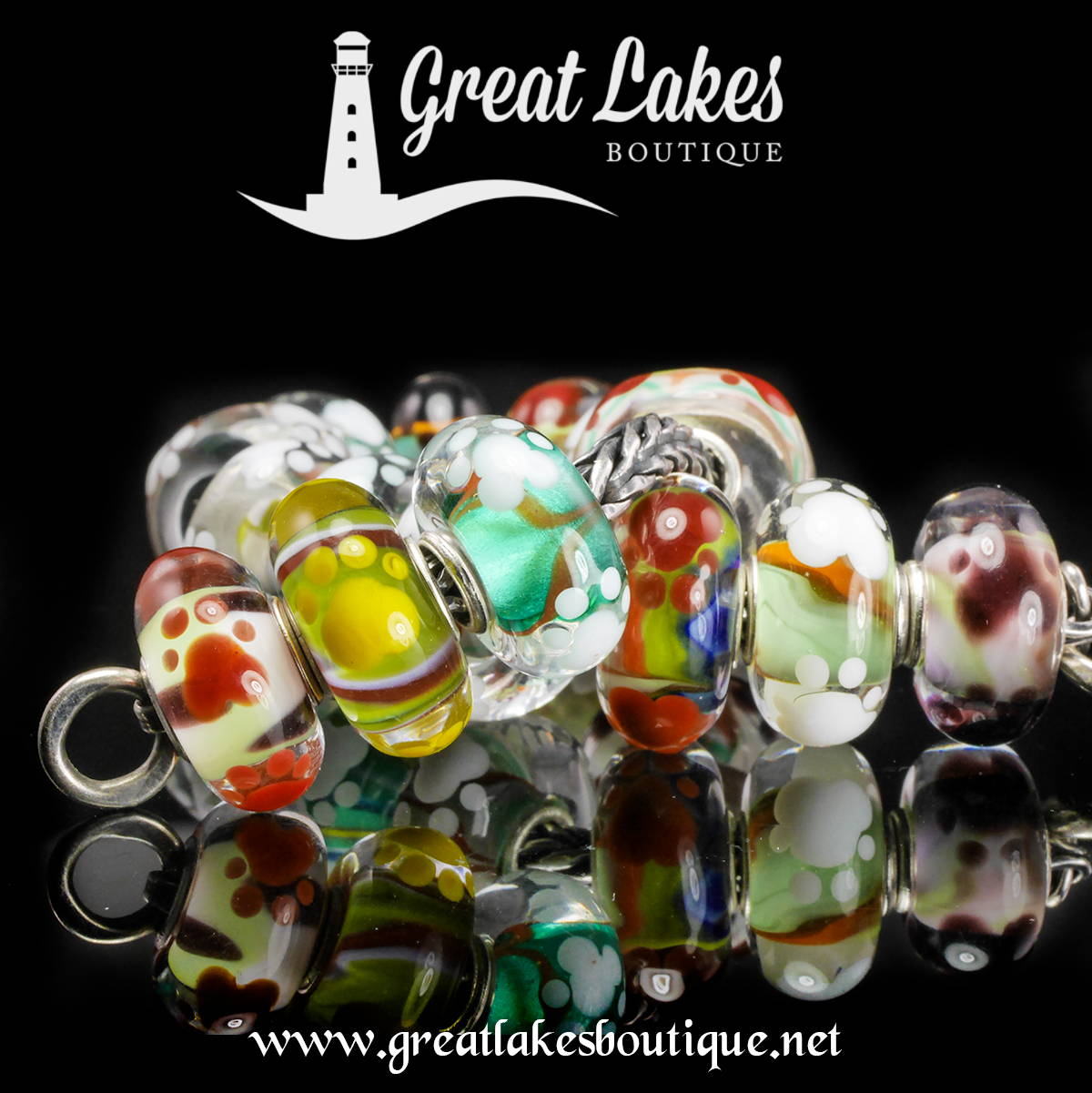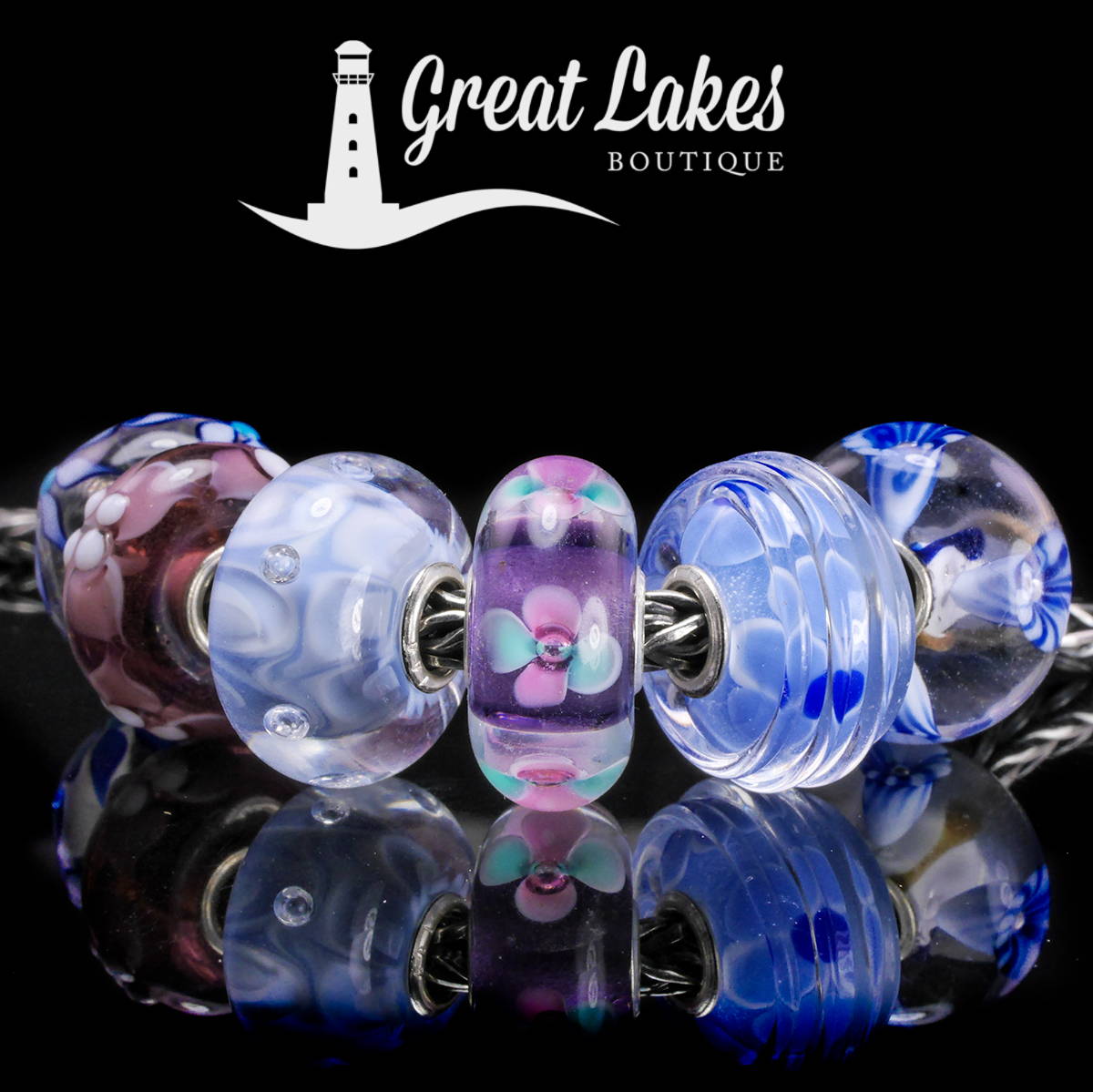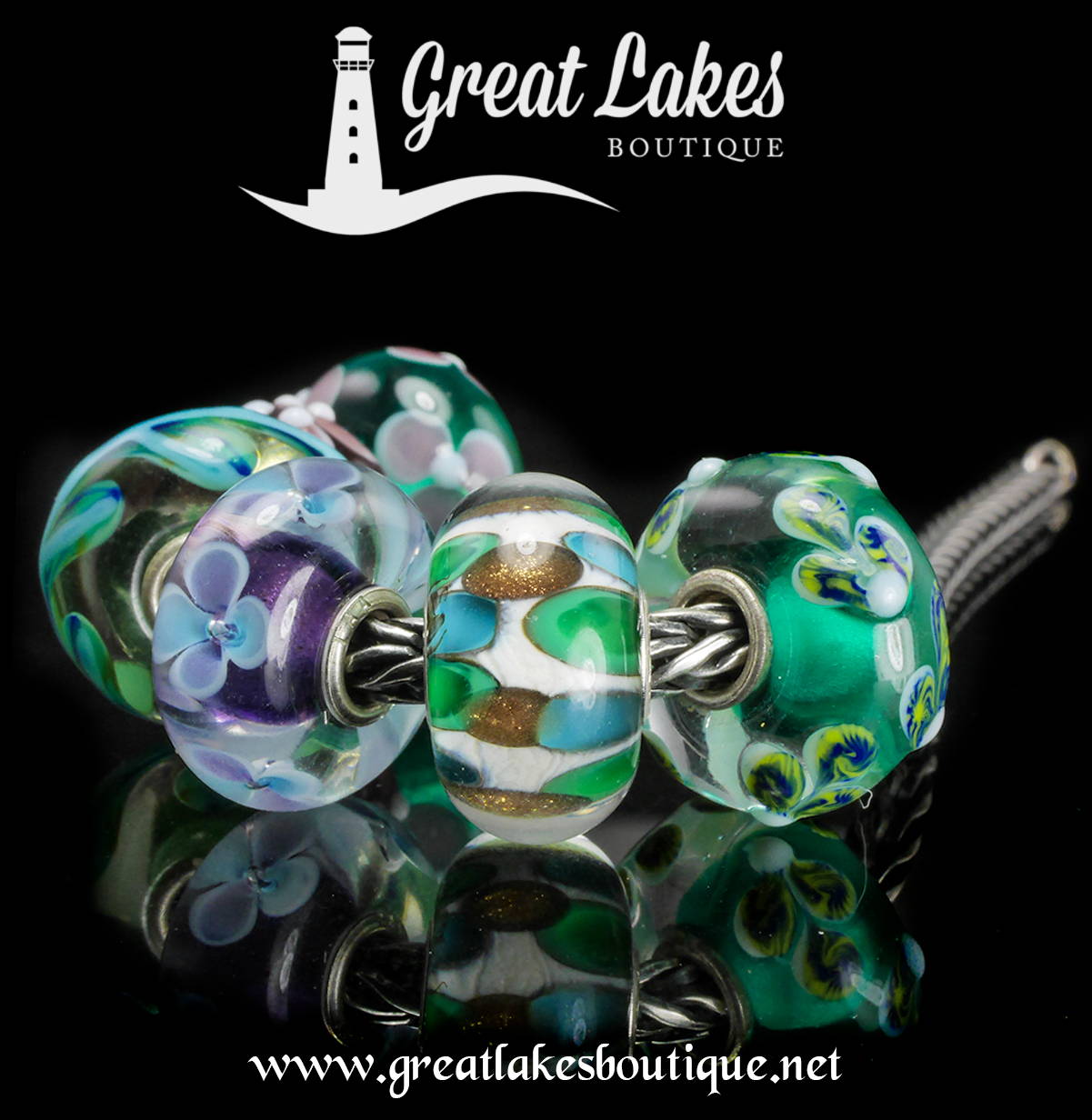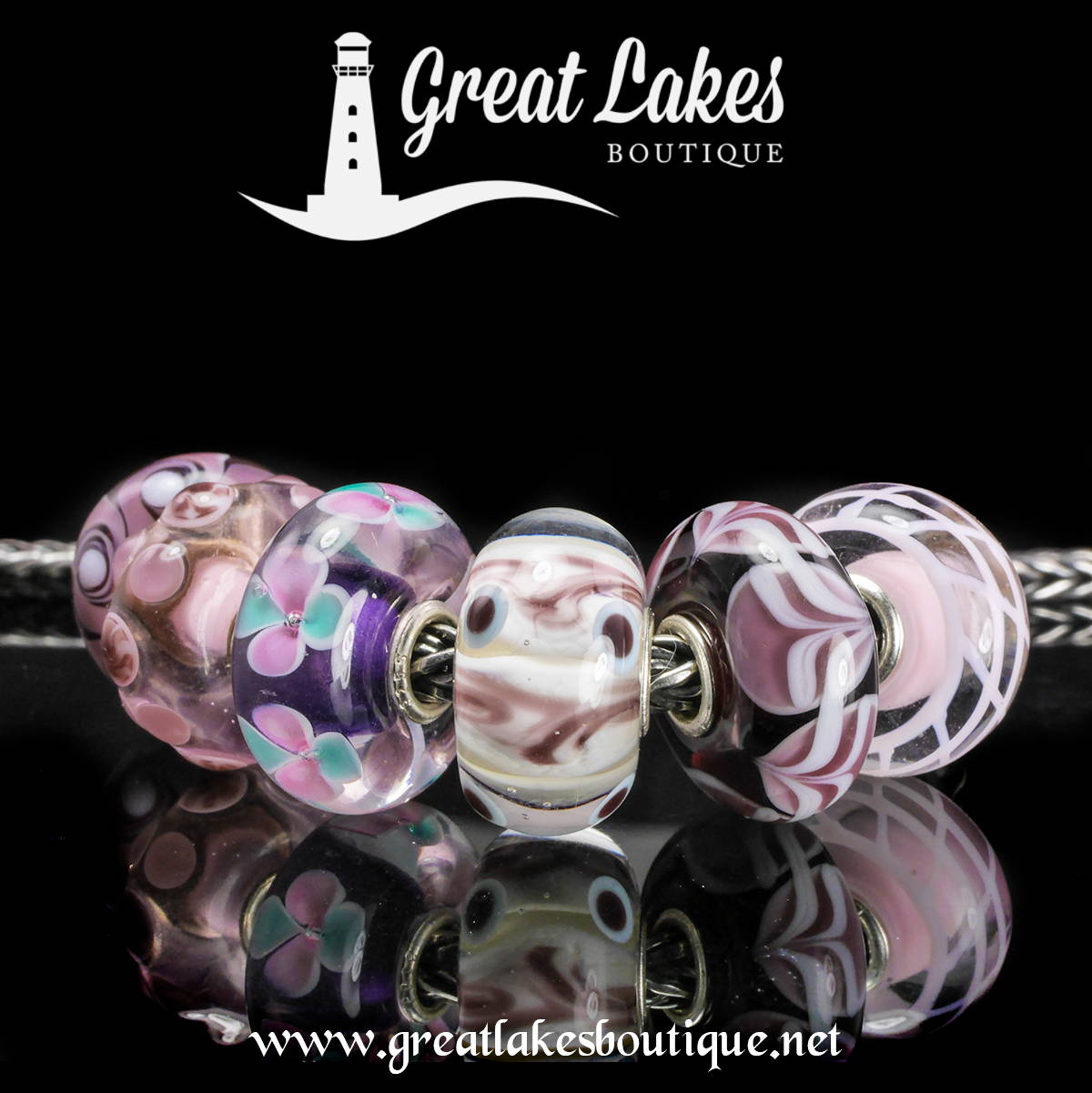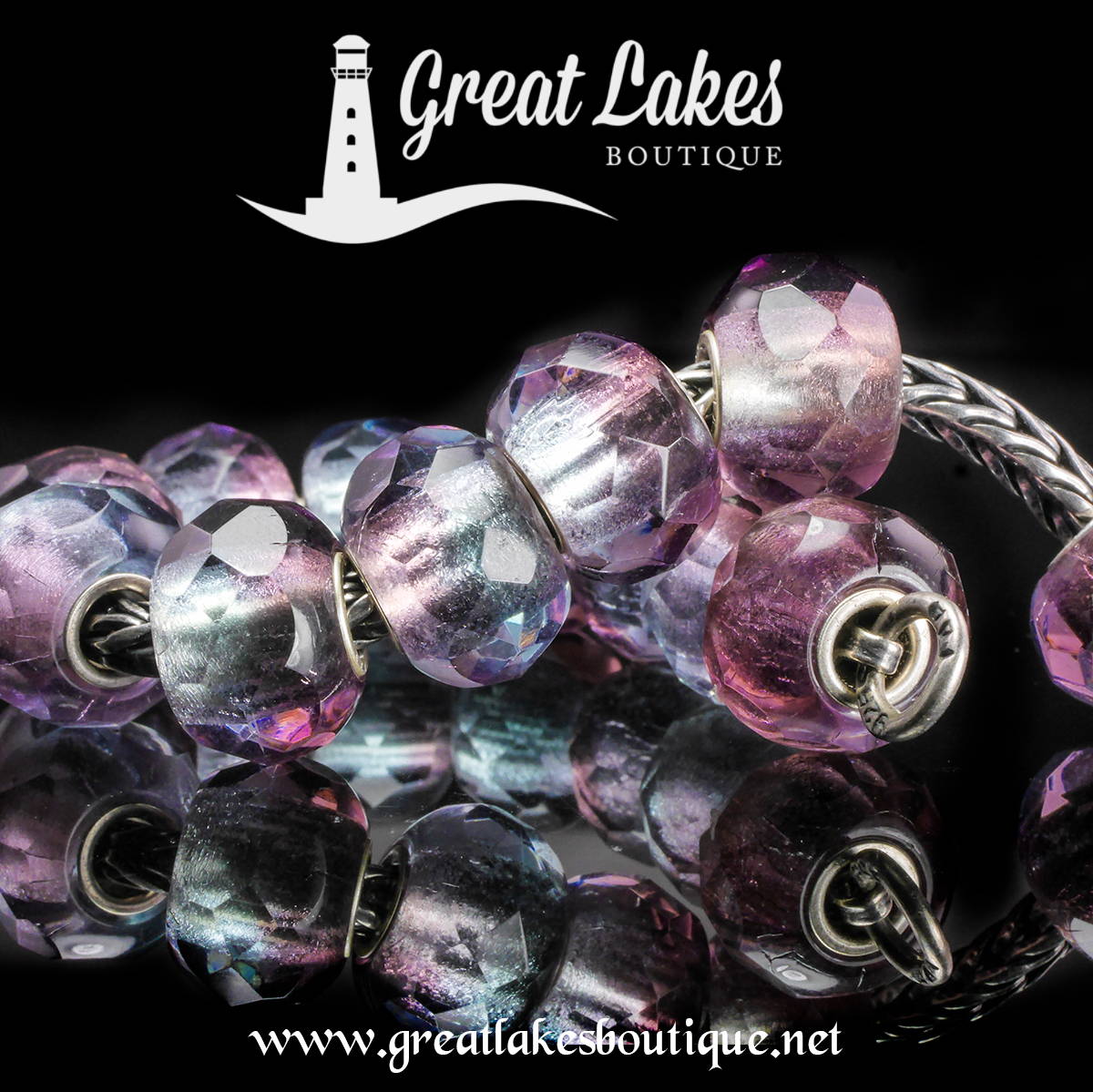 We were very lucky to receive a small number of the Trollbeads Danish Prisms. That's not an official name really but they were part of events in Denmark during 2020 and sometimes colloquial names just work with this brand.
Sadly there aren't many but we're so thrilled to be able to offer event just a few.
Last but by no means least because many of you have loved these, there will be more antique rings available during the event.
These pre-date Trollbeads as a brand and were mostly designed by Lise Aagard's father. It's really quite touching in a way to look at some of these very old pieces and then seeing elements of their design that have clearly inspired beads in the Trollbeads collection. They feel like little pieces of the brand's history.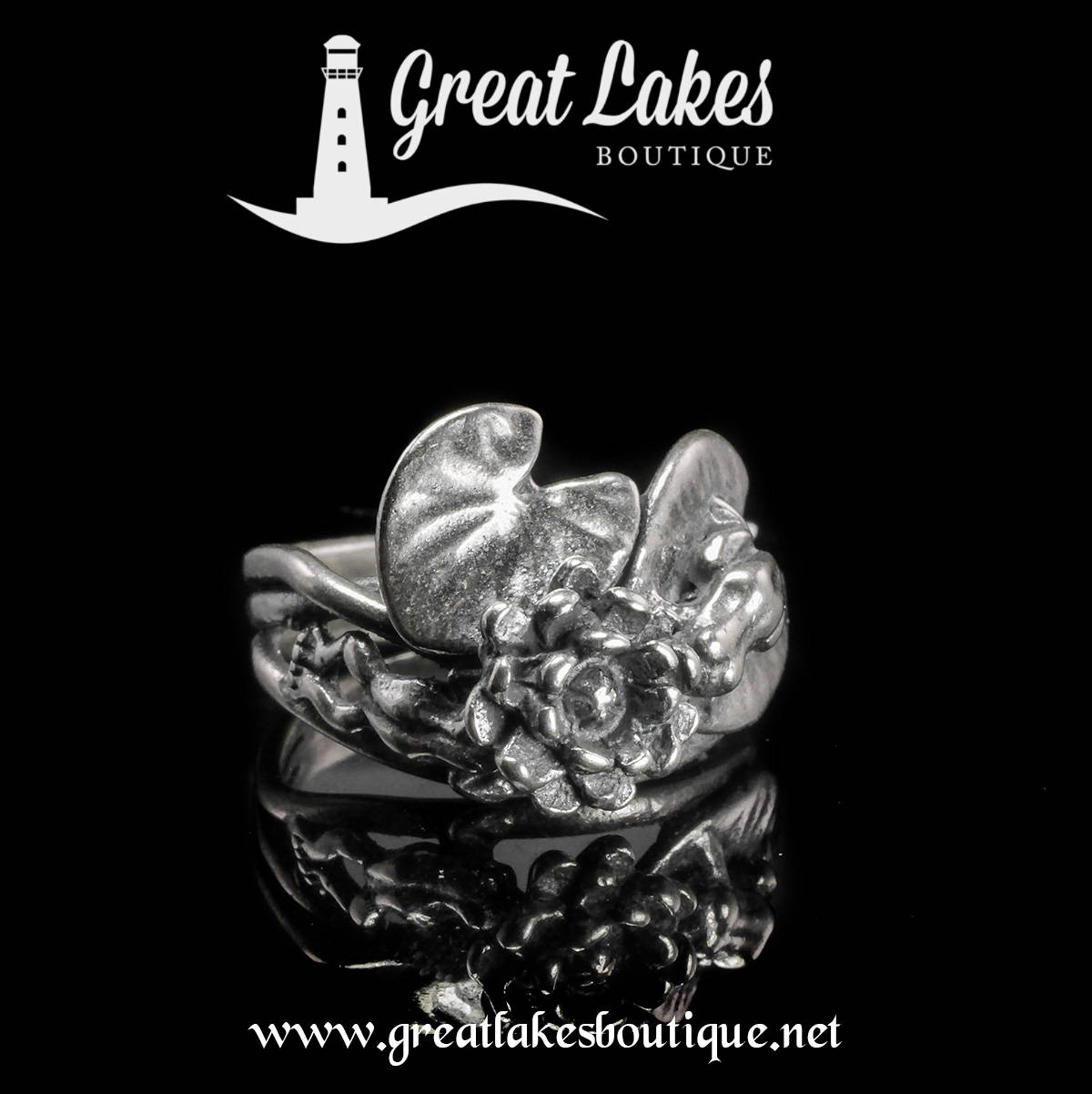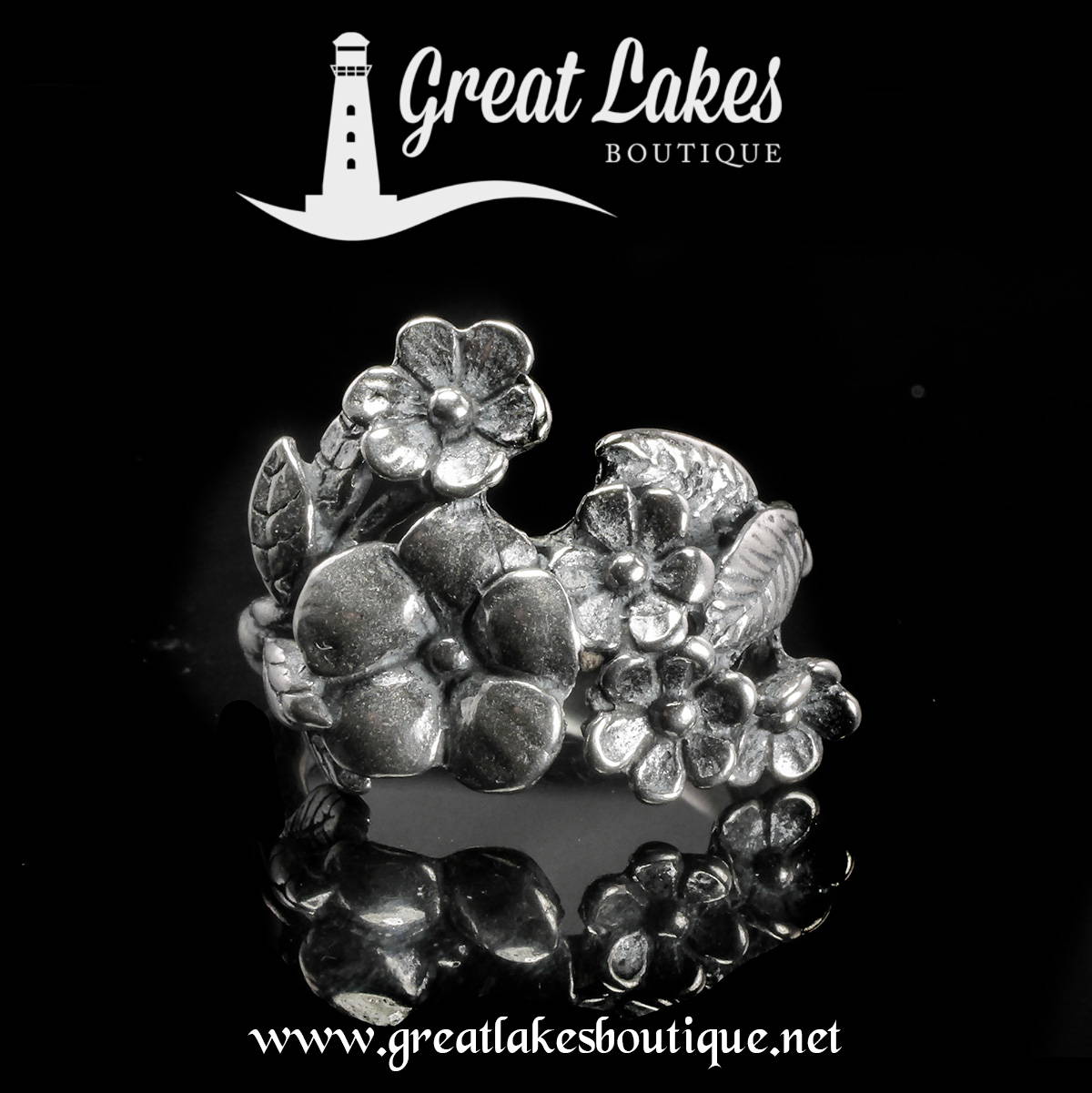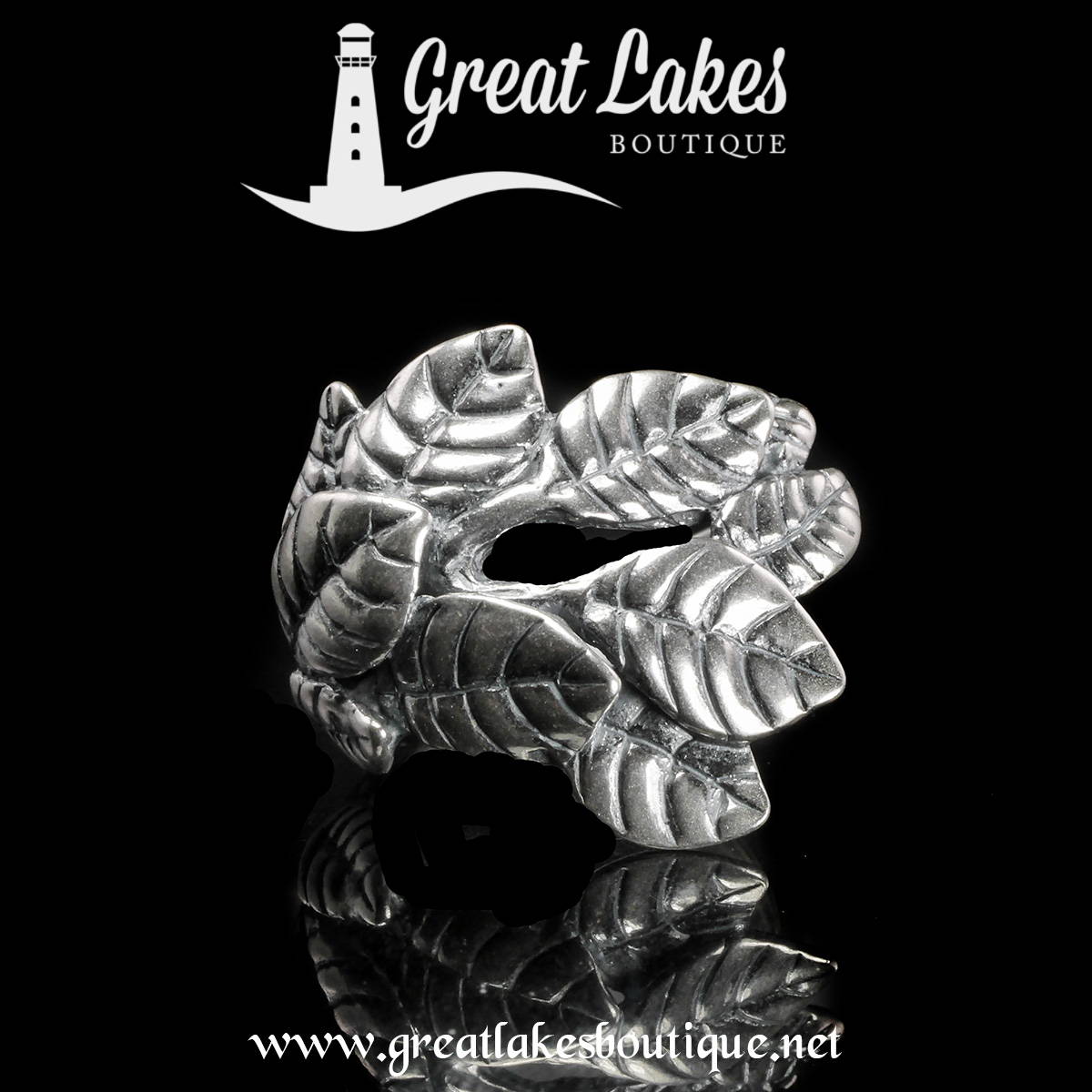 Though special event stock is omitted from promotions, Bead Bash also provides the perfect opportunity to catch up on collections you have missed, stock up on carriers and essentials and all at the most amazing prices. Here's what's going to be on offer for you.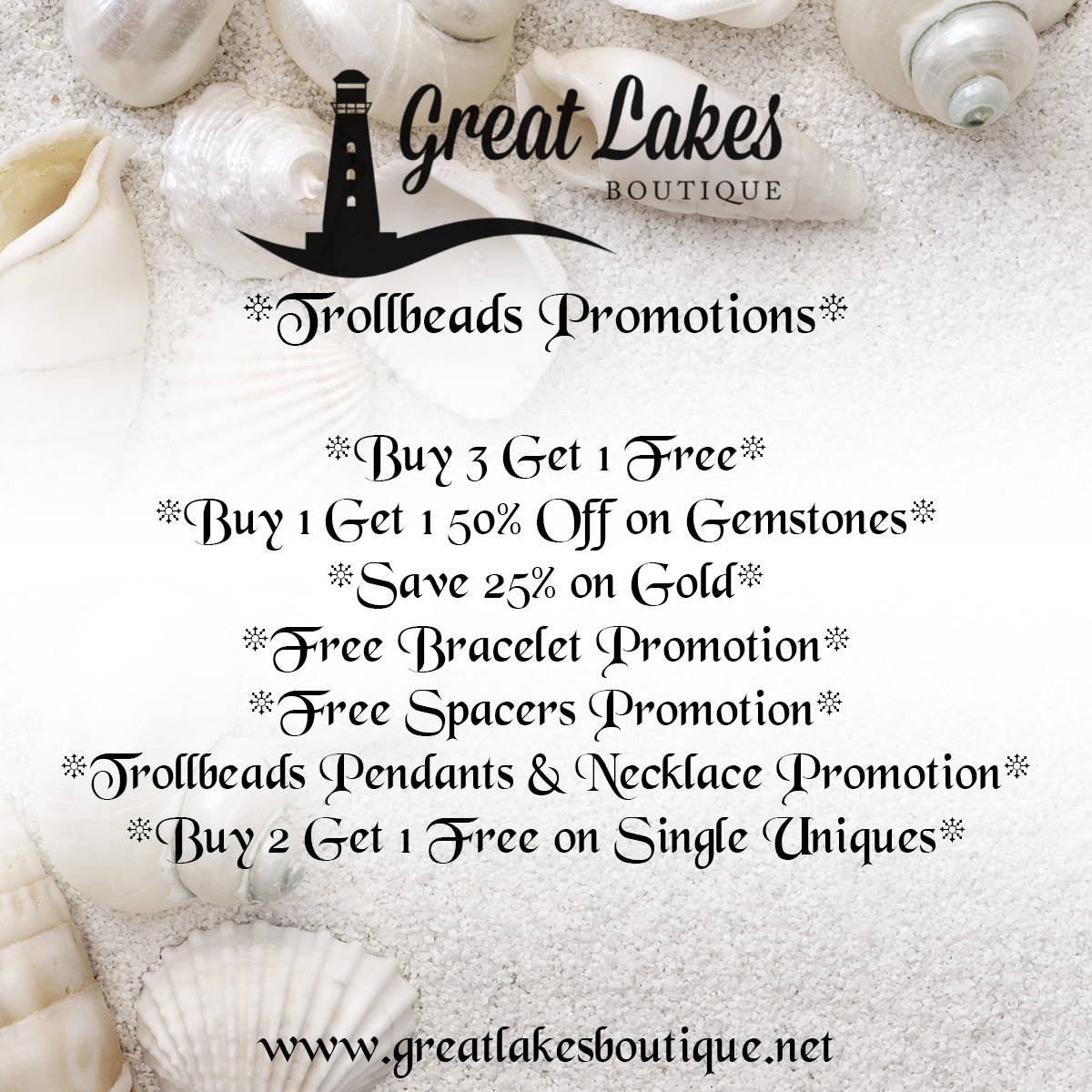 Please be aware that exceptions / exclusions do apply to these offers.
Buy Three Get One Free
Buy One Get One 50% Off on Gemstones
Save 25% on Gold
Buy a Lock, Get a Free Bracelet
Buy a Bangle, Get a Free Pair of Spacers
Buy a Pendant, Save 25% on a Necklace
Buy Two Get One Free on Single Uniques & Jumbos
Aside from the special event stock, the Trollbeads Spring 2021, Compassion Flower, Natural Gray Quartz, I Love You and Christmas 2020 beads are all excluded from the promotions. This is standard with any Trollbeads events where the last two seasonal releases and any limited editions in between are exempt.
For Trollbeads Uniques & Jumbo Uniques it will be buy two get one free across ALL single beads. We have a lot of uniques for this event so it's going to be a great opportunity for those of you who love this area of Trollbeads.
Though the special stock is detailed above we also have a very large inventory of gemstones and pearls for this event! Buy one get one 50% off on stones is always popular with our customers though please remember that pearls do not count as gemstones. Carved amber will also be making an appearance too!