This Trollbeads blog brings a preview of some of the new Trollbeads Faceted Unique beads for fall 2021.
With less than two weeks until Bead Bash on the Lake Fall 2021, it's time to discuss the Trollbeads Faceted Uniques. Faceted Uniques are making their return for the fall season and we're so thrilled to confirm that there are some new, seasonal designs included too.
For those new to the brand or new to events, Trollbeads Faceted Uniques are classed as special event stock. This means they're only available during large scale event weekends. For GLB that means we can offer this just two times per year! Needless to say it makes them very sought after and highly collectible. With all Trollbeads special stock, retailers cannot just order however many they want, nor is there any guarantee that designs will be available again in the future.
Faceted Uniques are exempt from all promotions and discounts. This includes Gratitude Points too. Please do not attempt to apply any discount to Faceted Uniques as your order will be canceled and you'll miss your beads. Also be aware that Bead Bash is a US event and as per Trollbeads rules, no special stock will be shipped outside of the USA or Canada.
We're not offering a complete preview of all of the Faceted Uniques available during Bead Bash as that would spoil the surprise. Rather we're highlighting just a few of the new designs for the fall season.
This particular color scheme feels so autumnal and though floral beads are common in uniques, they've been very scarce in their faceted cousins.
These would look beautiful styled with the Trollbeads Round Red Onyx or Red Jasper gemstones (and remember those stones are all buy 1 get 1 50% off during the event weekend. This vibrant cinder shade appears over a couple of floral designs this season and it's just perfect for our fall fans.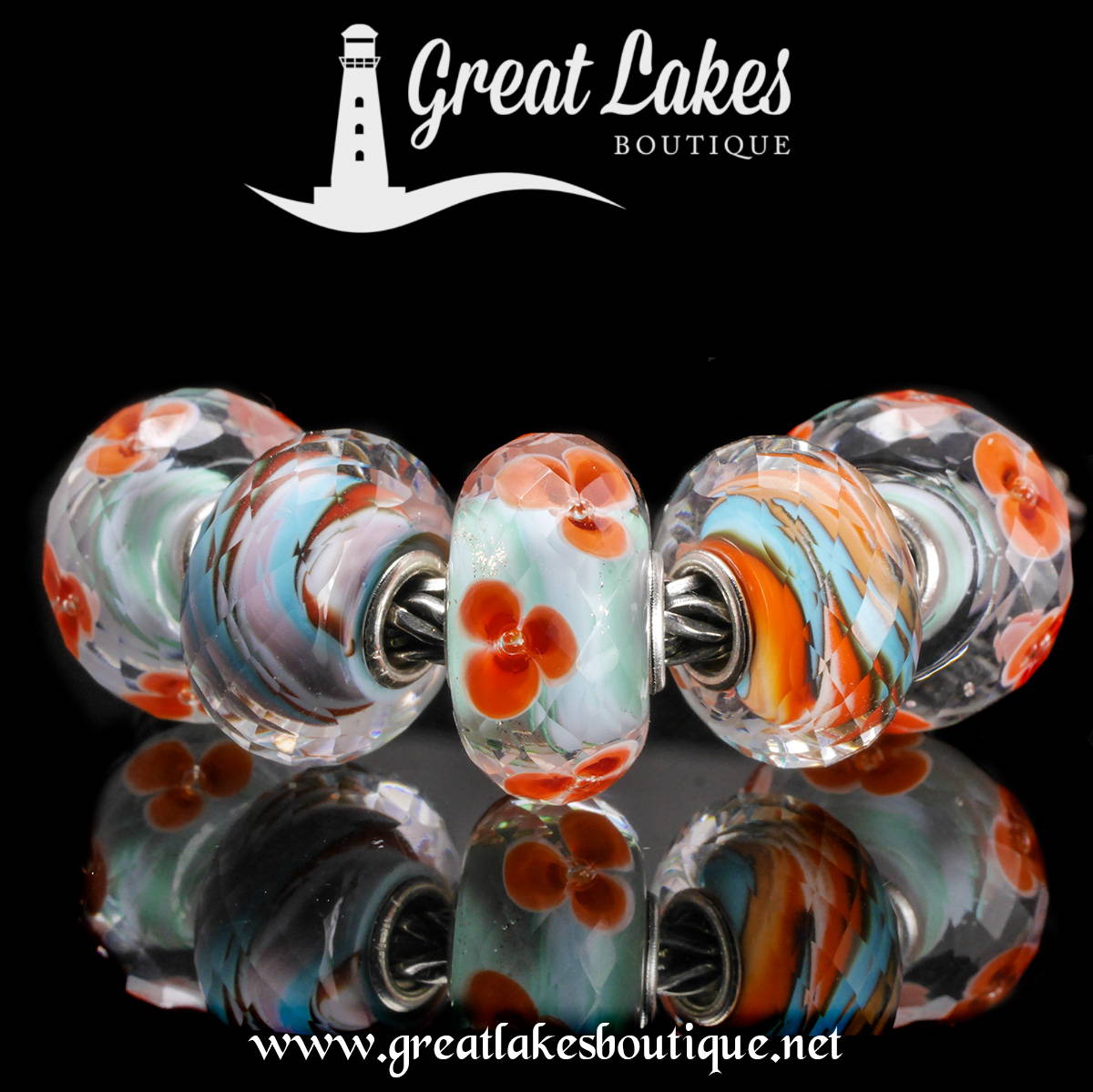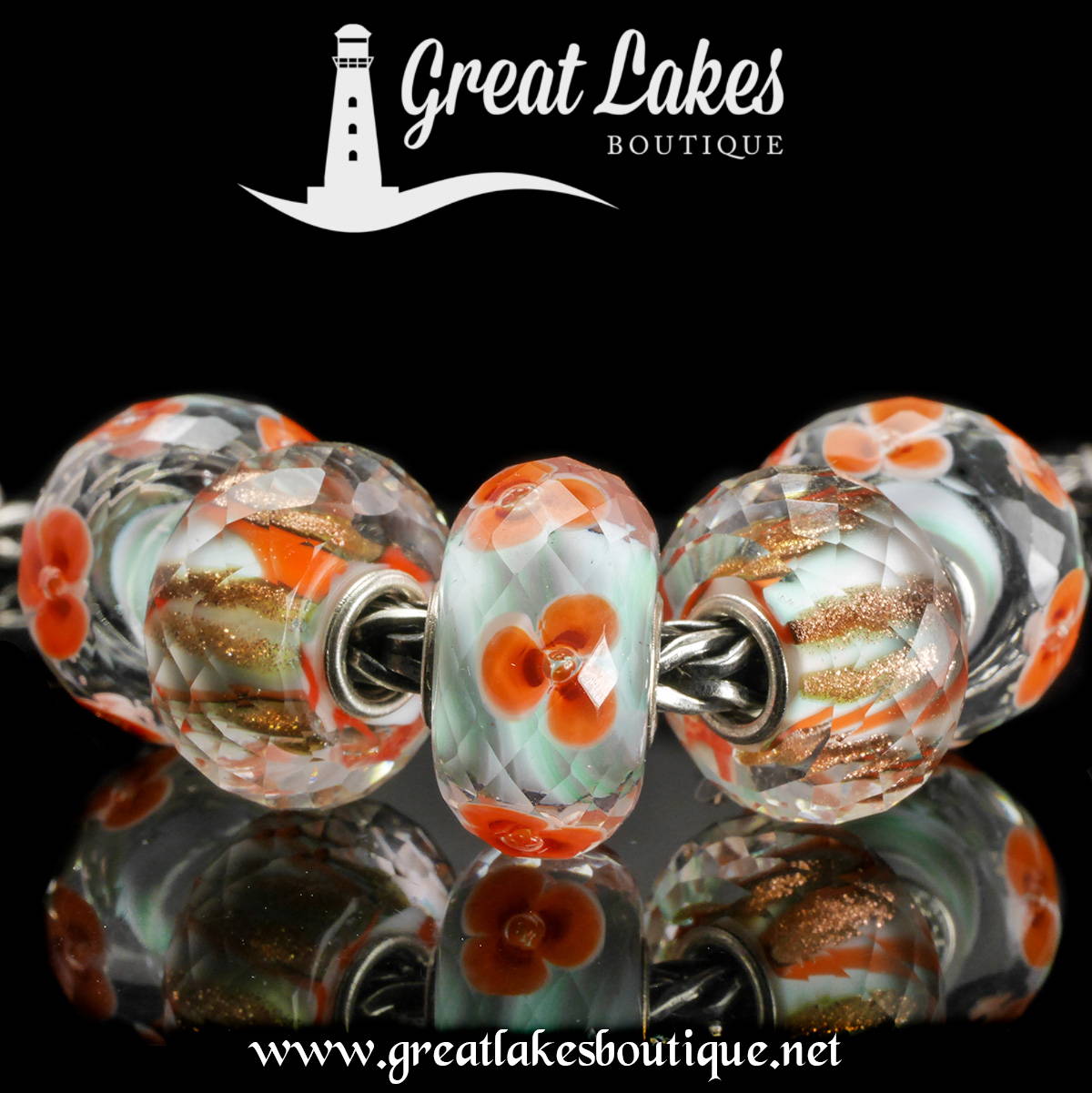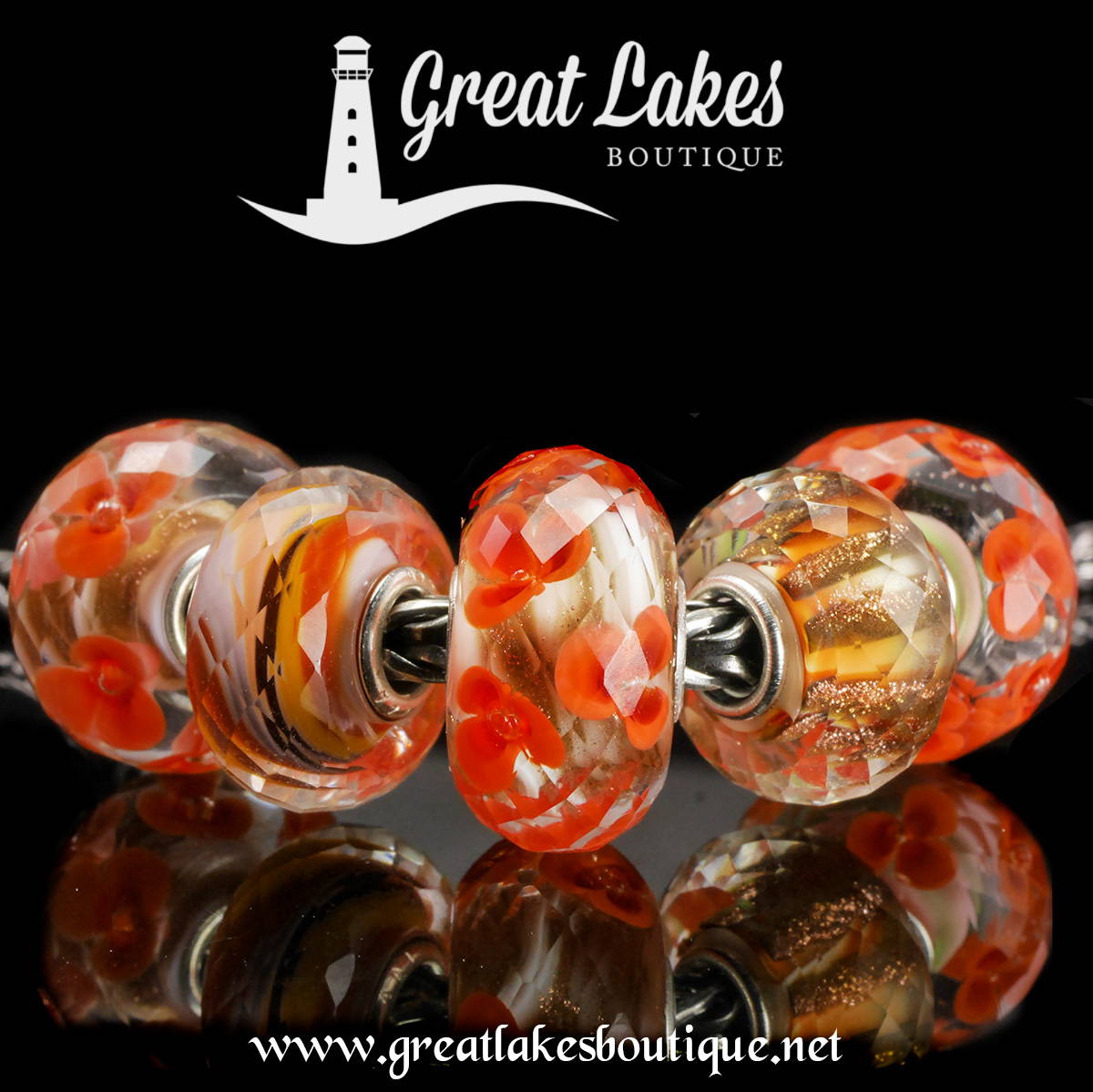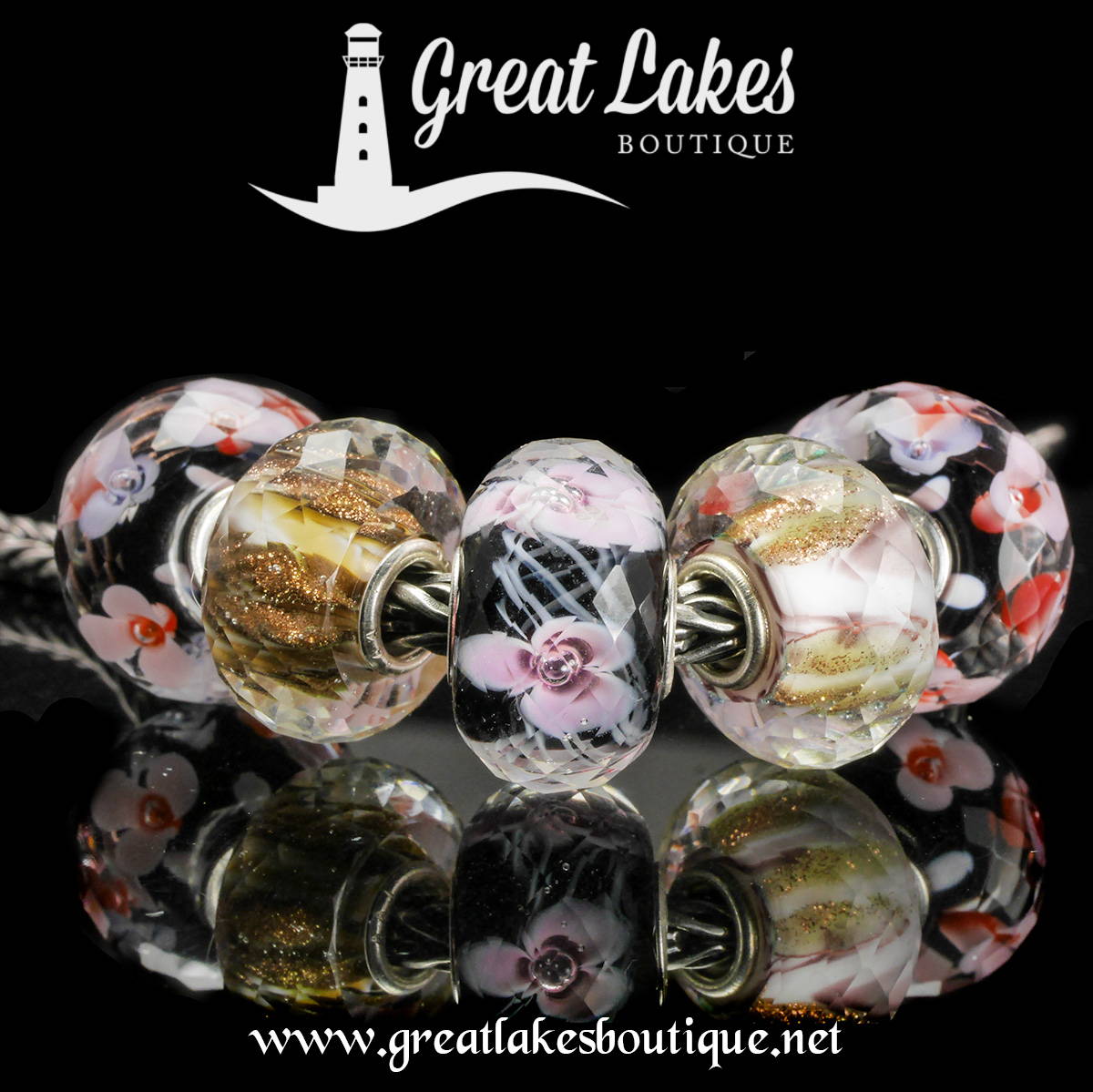 Though the exact designs do vary a little, florals are a theme for the fall 2021 Trollbeads Faceted Uniques. Pictured here are some lovely soft pink shades, all on black bases to keep them feeling a little more autumnal.
Some fresh greens and sunflower inspired yellows are also creeping into the mix.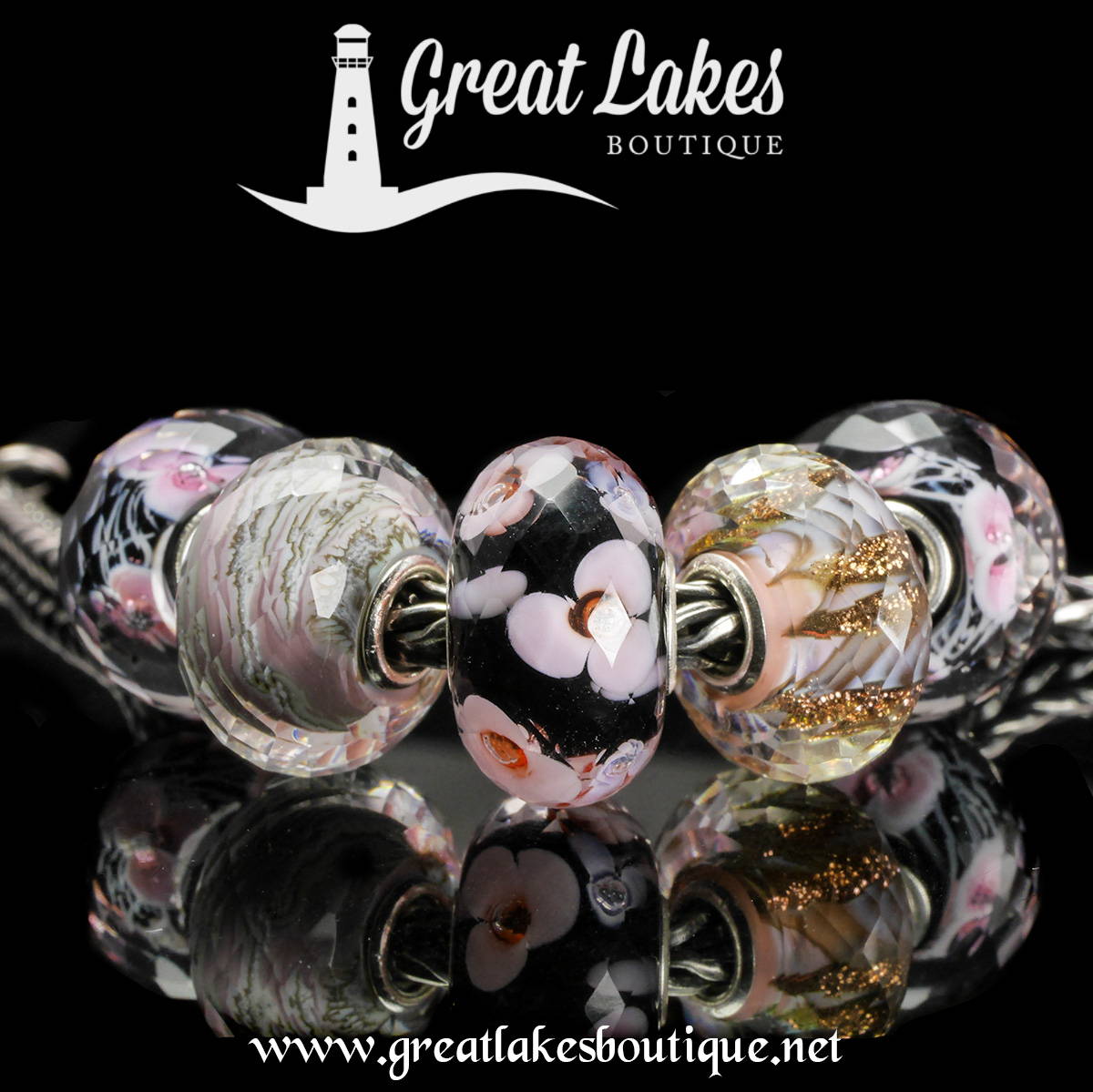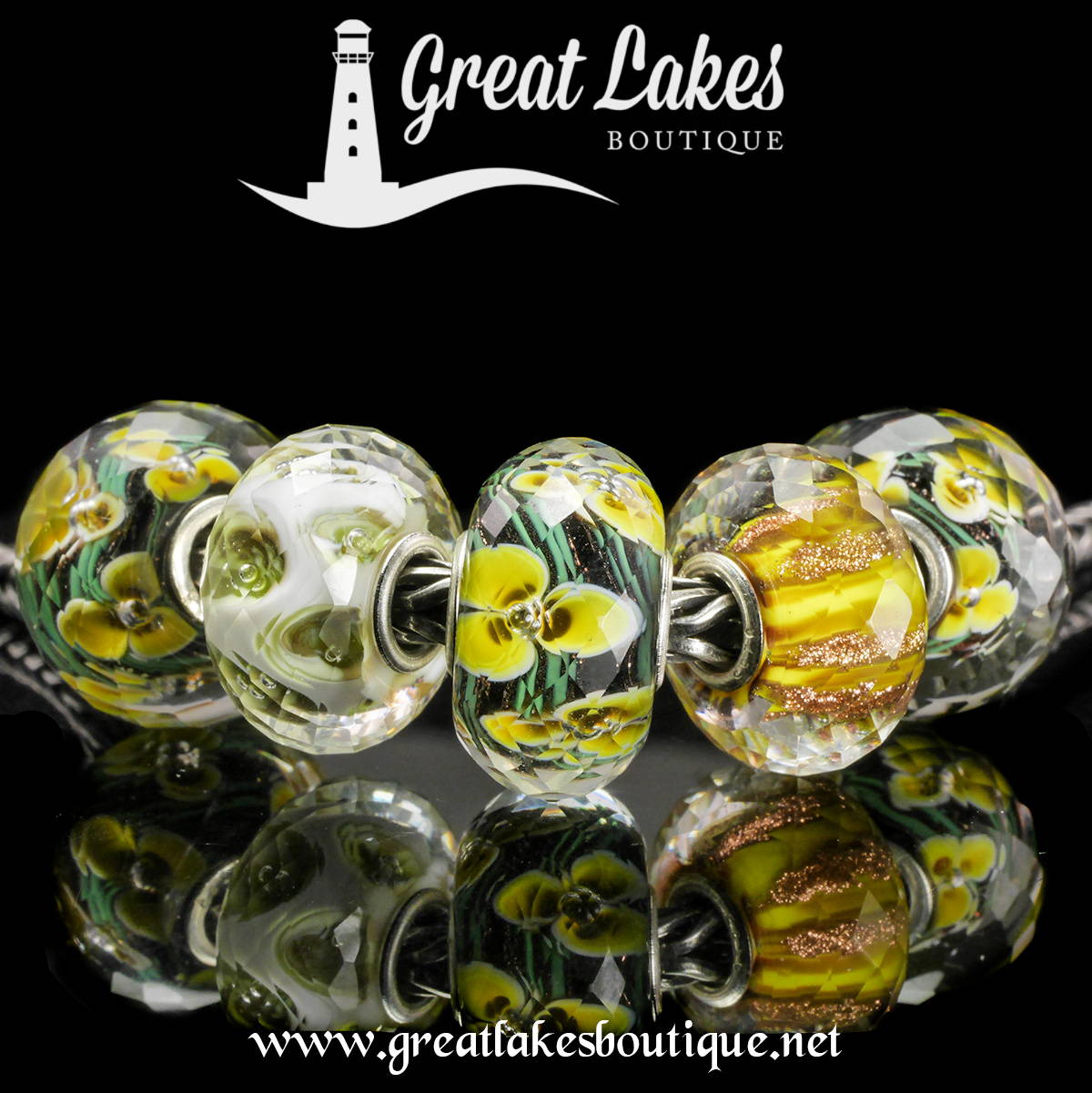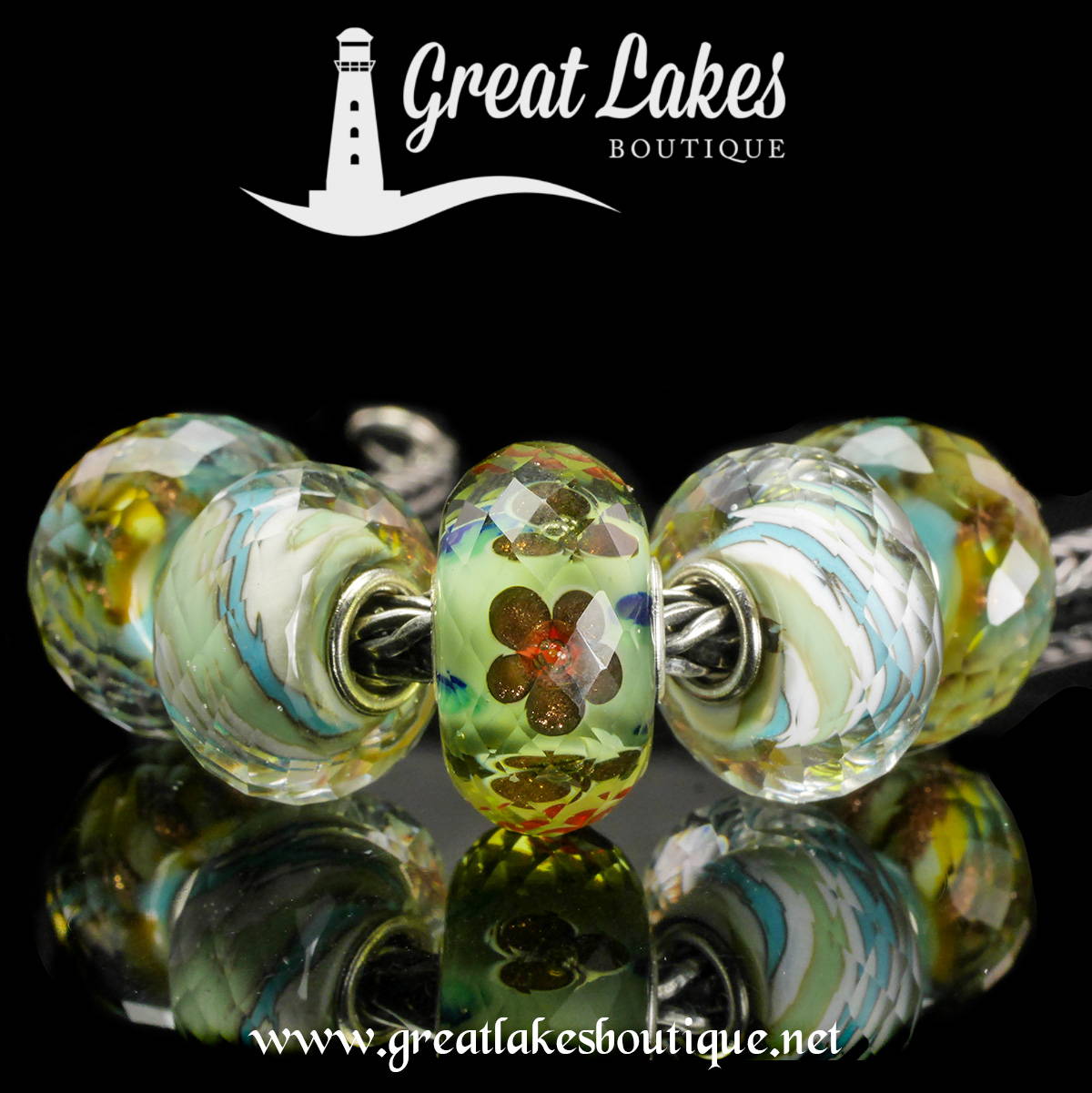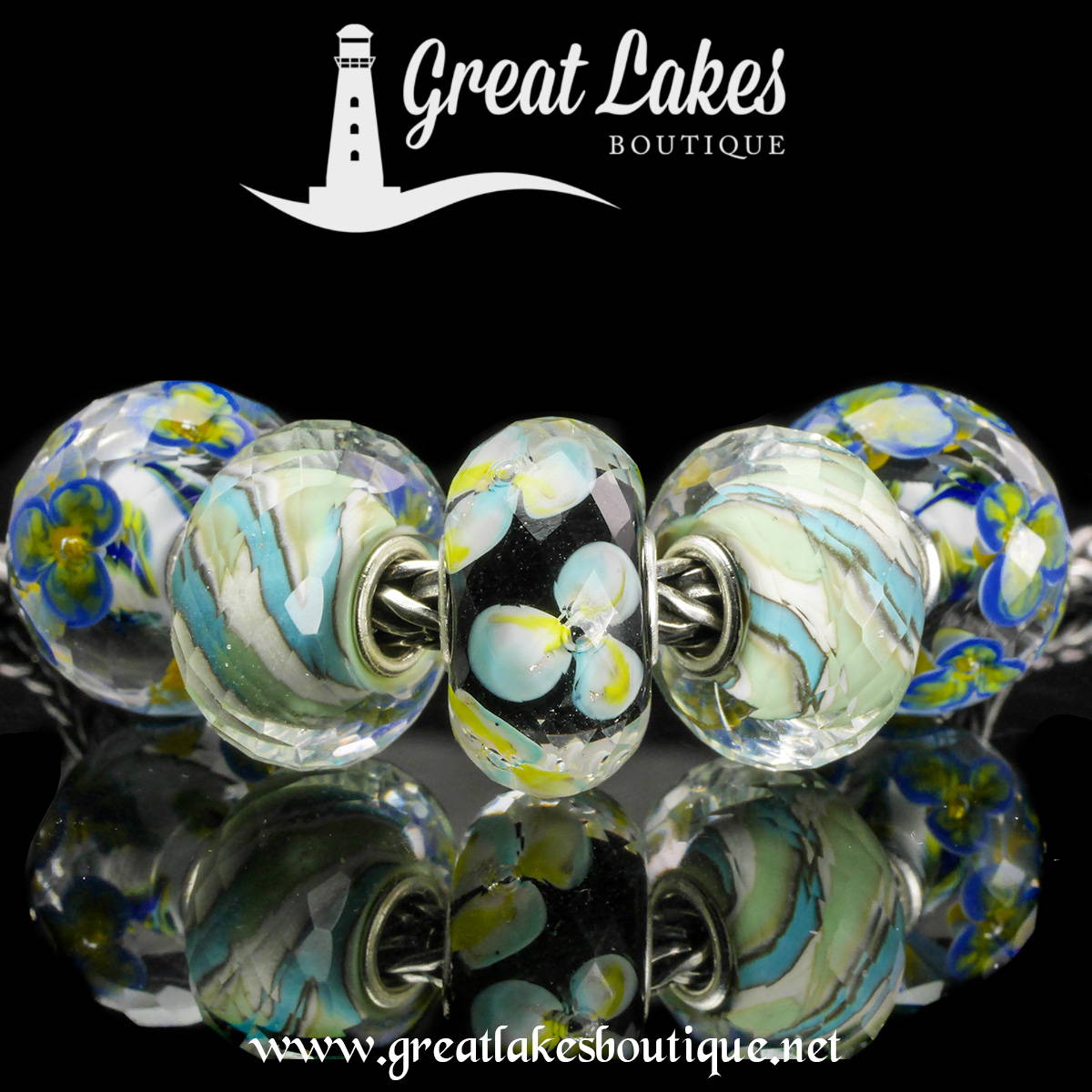 The Trollbeads Faceted Uniques will be available at pre-assigned times during the event weekend. The schedule will be released on the website next week. They are then sold on a first come first served basis via our website. Just because you have a bead in your cart, does not make it yours. The customer who checks out and pays for the bead first is the one who secures it.
Please do be aware that demand always outweighs supply for event stock. These are meant to be extremely rare beads. For those of you who love these faceted floral designs, do remember there are some beautiful new beads in the Trollbeads Fall 2021 collection
This afternoon we'll be sharing those all important Trollbeads promotions for Bead Bash on the Lake, so stay tuned for more details a little later.