This Trollbeads blog confirms the return of the elusive Trollbeads Cat Pendants for Bead Bash on the Lake Fall 2021.
In just two weeks time day one of Bead Bash on the Lake Fall 2021 will be coming to a close. As the event gets closer the special stock has started to arrive.
Making their return for our fall 2021 event are the coveted and very elusive Trollbeads Cat Pendants.
These pendants are only offered at large scale events and it's worth noting that retailers don't know in advance what special stock could potentially be available either. We were all so excited and honored here at GLB when we were told that the much loved cats would be making another appearance. They're so special and we're grateful to have received some more.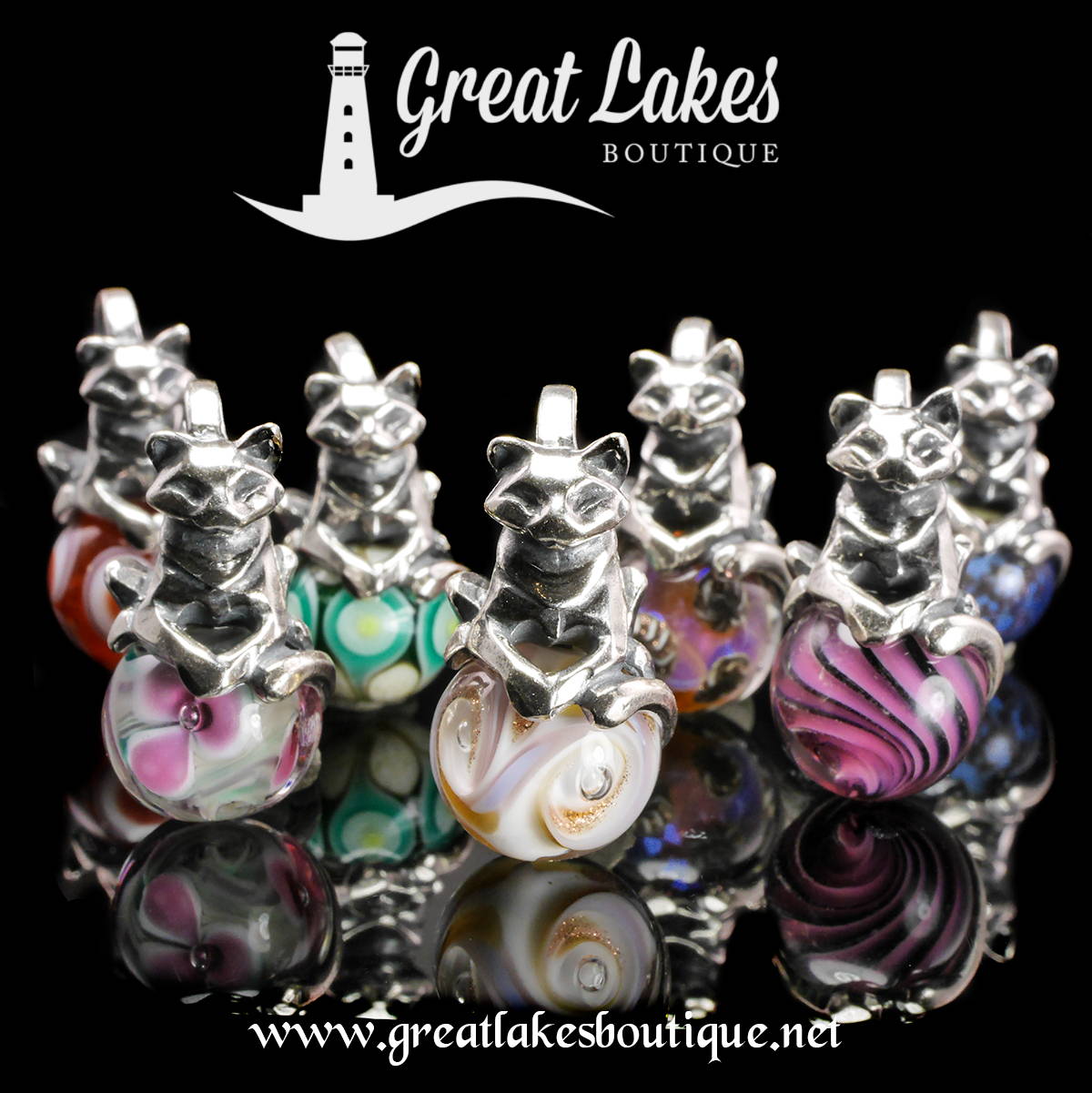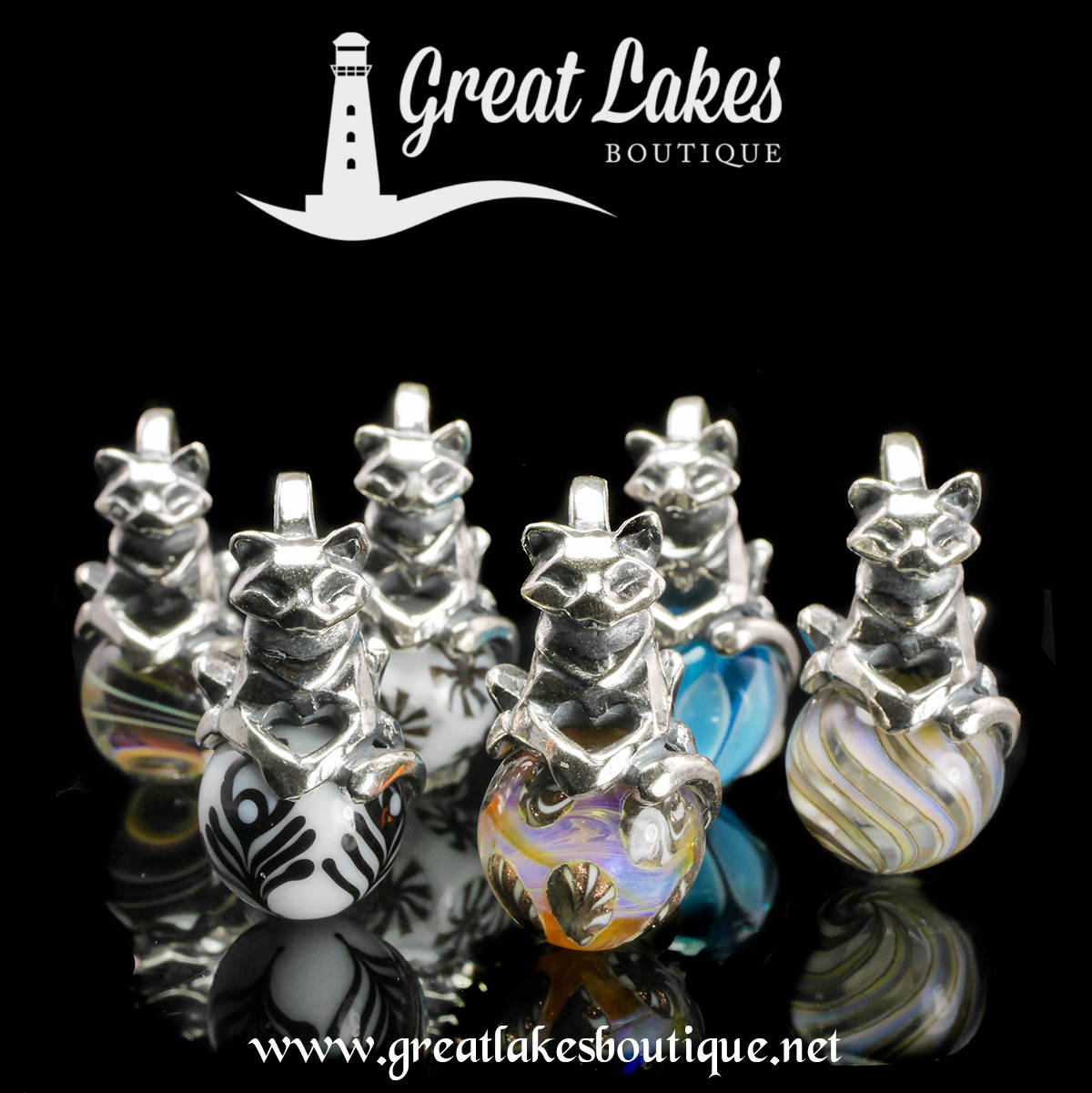 These pendants are designed to be worn on the Trollbeads Changeable Fantasy Necklaces. They can however be worn on bracelets or bangles too, depending on what suits your tastes the most. They have a trigger clasp, much like the small end of a Trollbeads lock.
They feature an almost sphynx like cat, sat atop what are unique glass balls. The variation in the glass have been amazing since the cats were first introduced and as always with Trollbeads glass, they are beautifully executed.
The cats will make up part of the Bead Bash on the Lake Fall 2021 event and please do be aware this is a US event and per Trollbeads own rules, no special stock will be shipped outside of the USA or Canada.
The event schedule with the days and times of all listings will be made available a few days ahead of start. Please understand that it's impossible to create the schedule until we have all of the stock in hand and right now, beads are still arriving.
Since the Trollbeads Cat Pendants first appeared at our store in the spring, we have a lot of collectors contacting us confused about what they are. For the benefit of those people, here's a small explanation.
For retailers that hold events, Trollbeads support the occasions by allowing promotions and offering some special beads. Sometimes these beads can be long retired designs that they have a small number of. Sometimes they can be something totally new and exciting. Sometimes they might be special uniques or older silver. Such designs can only be found during Trollbeads events and this keeps them extremely special and sought after.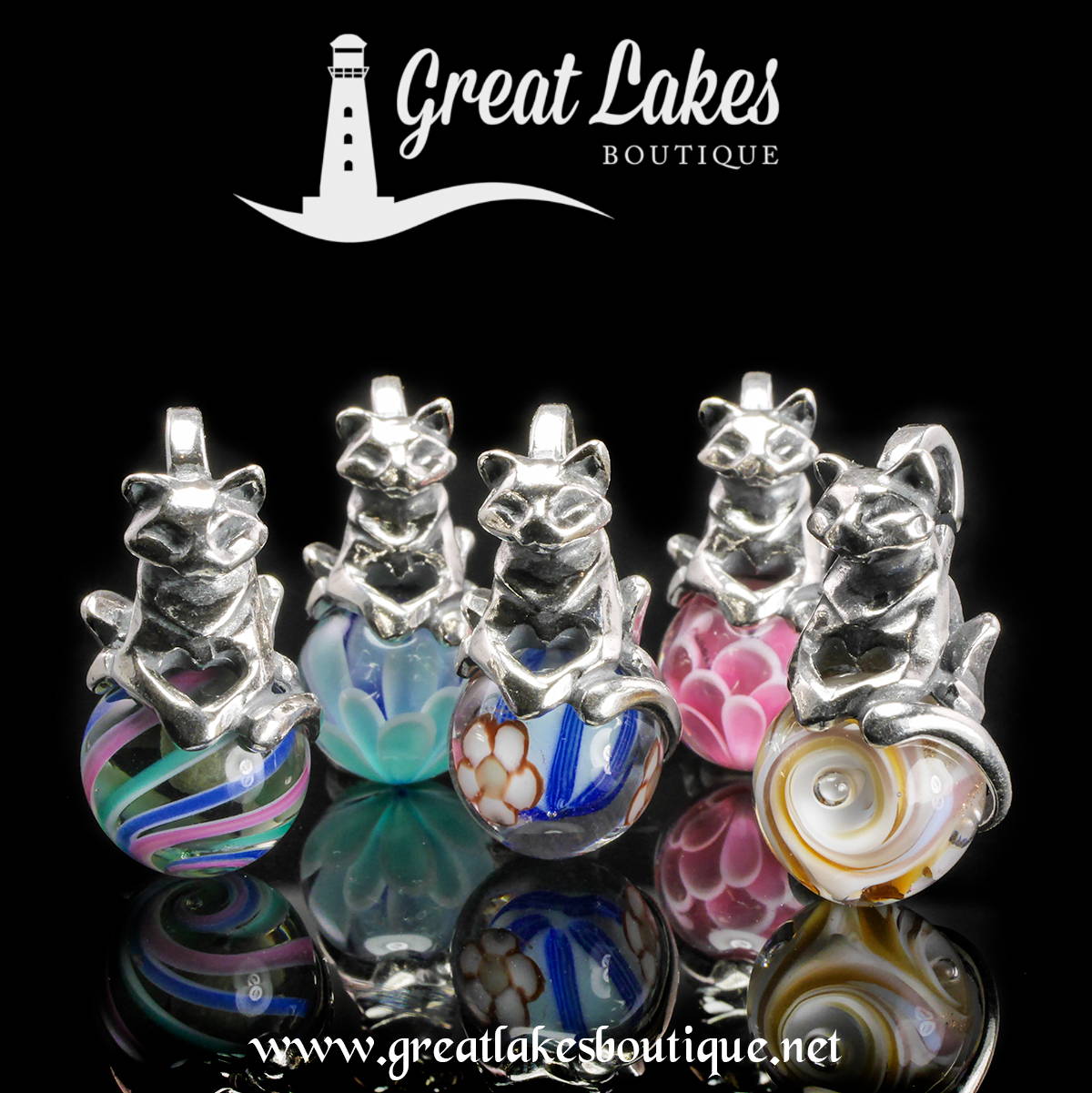 Need a quick recap of what we have confirmed so far?
There will be two event beads from The Palace of Amber! One is called The Hatter and the other has yet to even be teased.
From Redbalifrog comes The Bead That Must Not Be Named which fits so well with our theme of magic for the fall. Also launching during the event weekend will be the Redbalifrog Halloween 2021 collection.
For Trollbeads we have now confirmed the Cat Pendants and there is so much more to share over the coming week. All announcements are made right here on the website so be sure to keep checking back for updates.