I love Halloween. Firstly it falls in my favorite season of all. Fall is full of cozy nights, spectacular colors and cooler weather. Secondly I've been a fan of the horror genre since my early teens when my enthusiasm for reading meant I'd tackle anything I could get my hands on. (This included Stephen King's IT when I was around twelve years old and has led to a lifelong fear of clowns.. moving on.) Thirdly it's a fun holiday with none of the pressures associated with Christmas. There's no exchanging of gifts and no "picture perfect family" occasion.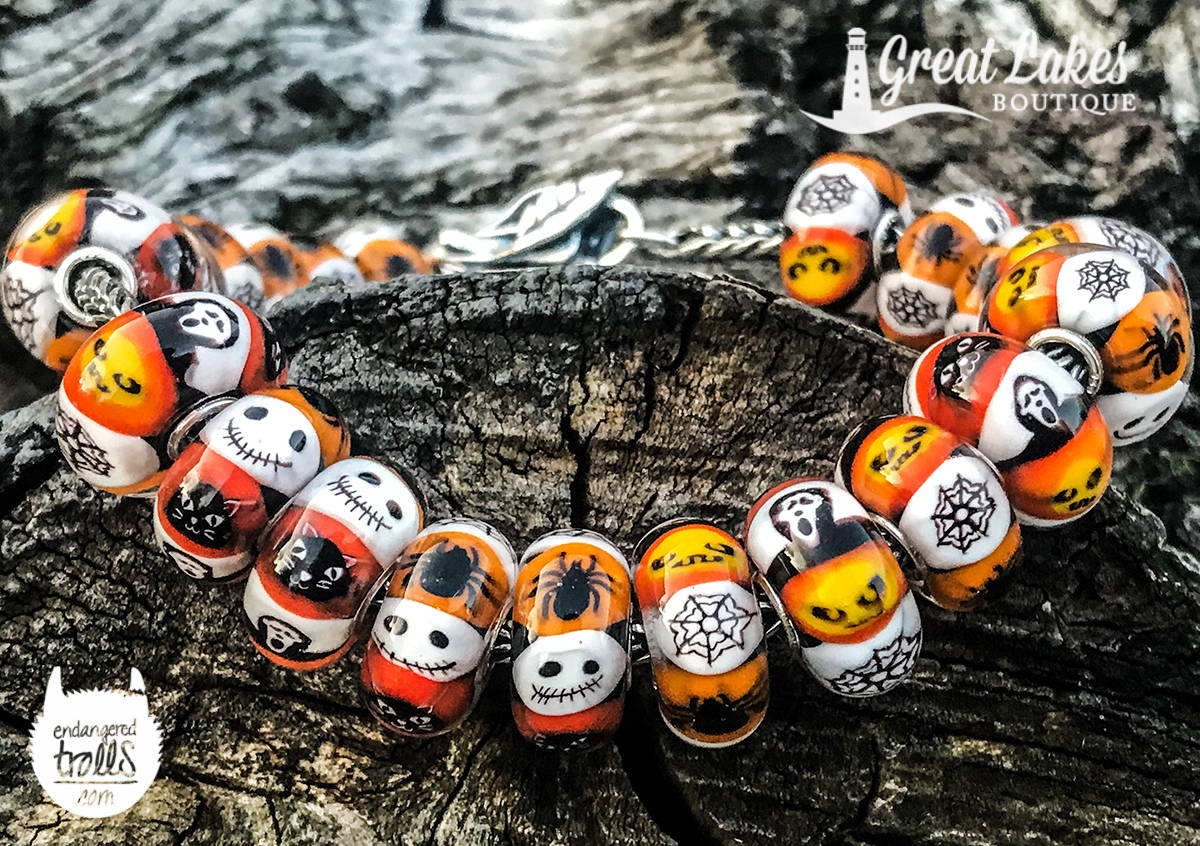 Halloween is not widely celebrated in Denmark so to get themed beads from the brand is quite the treat. This year sees the launch of the limited edition Trollbeads Get Spooky and it is so amazingly well executed.
The bead has six faces or segments, each with a Halloween motif. I can't even begin to imagine how difficult this bead is to create. Pictured here could be a Jack Skellington.
Yet another face is something resembling Ghostface from the Scream movies.
You'll also find a cobweb, spider, jack o lantern and a cat.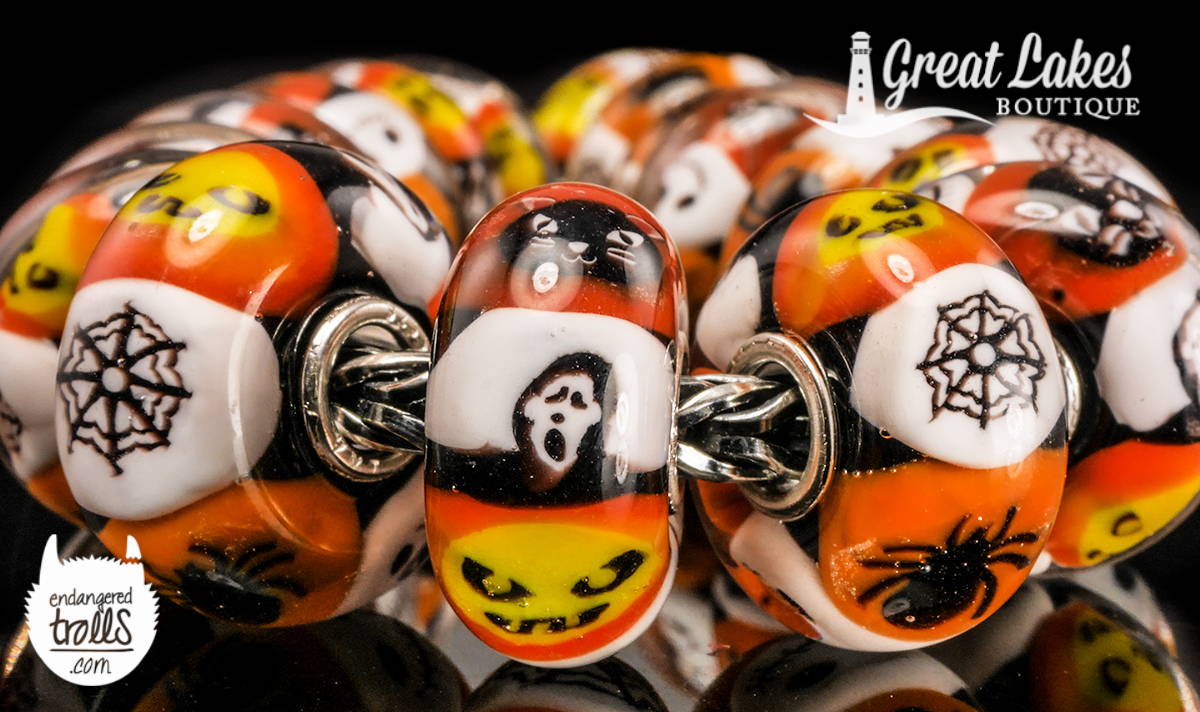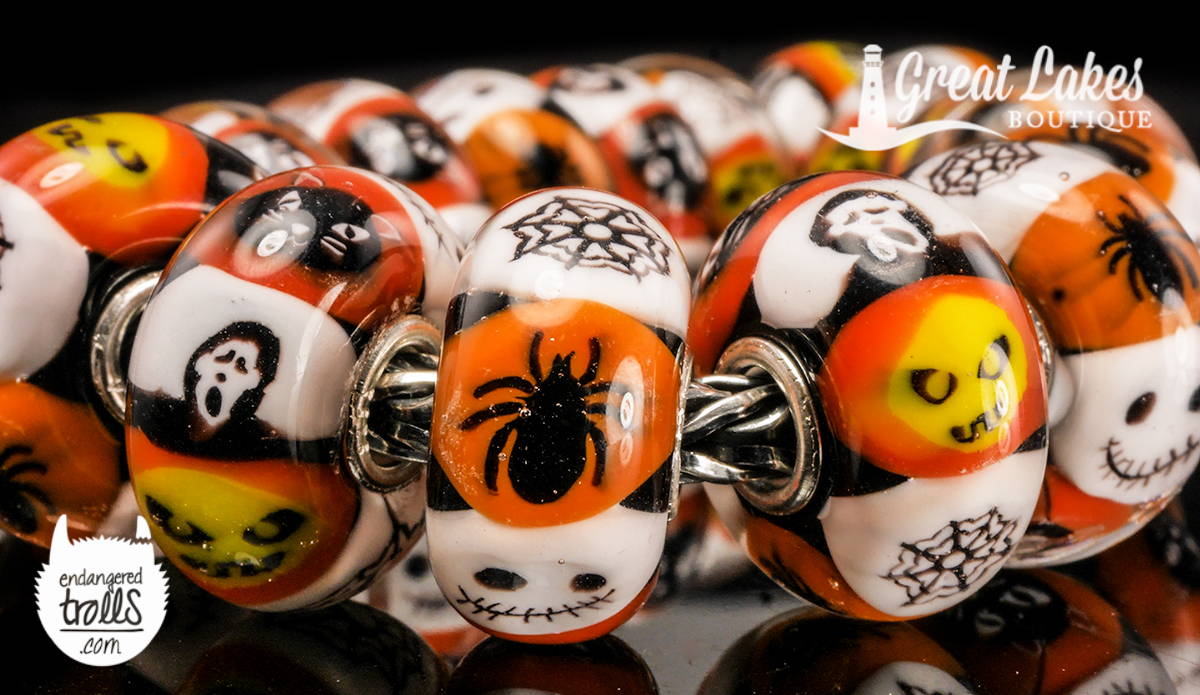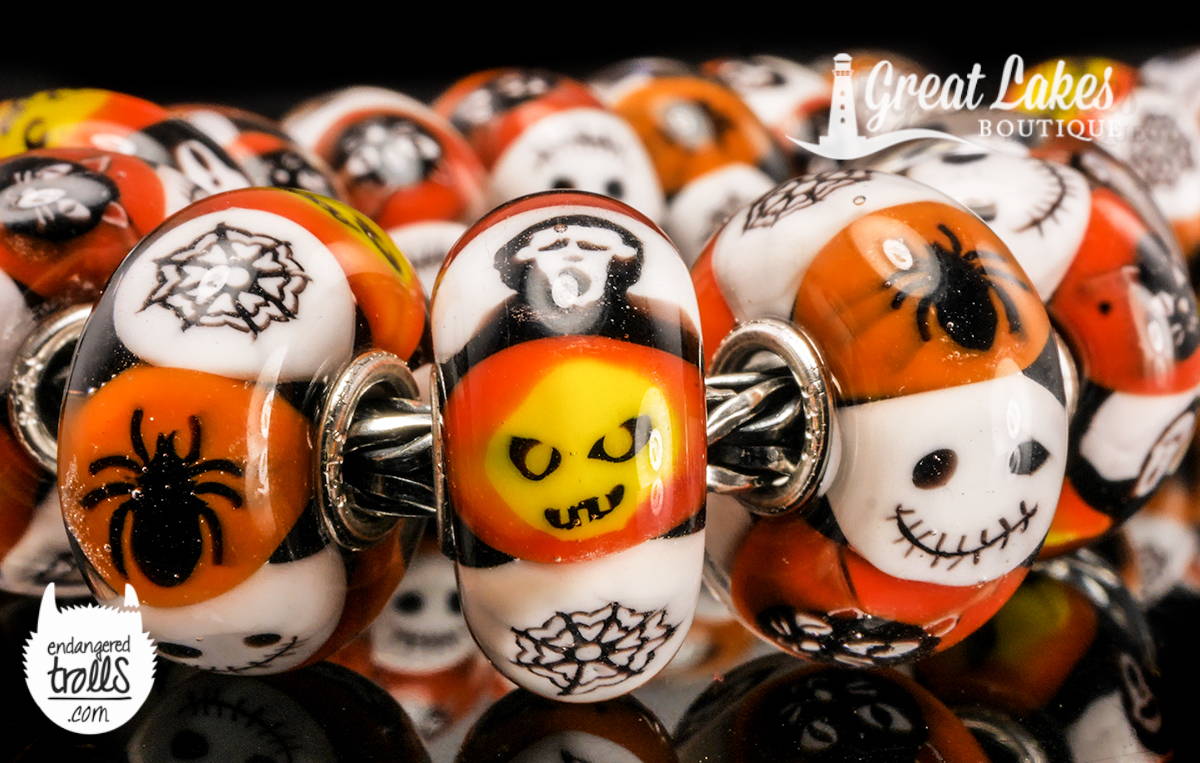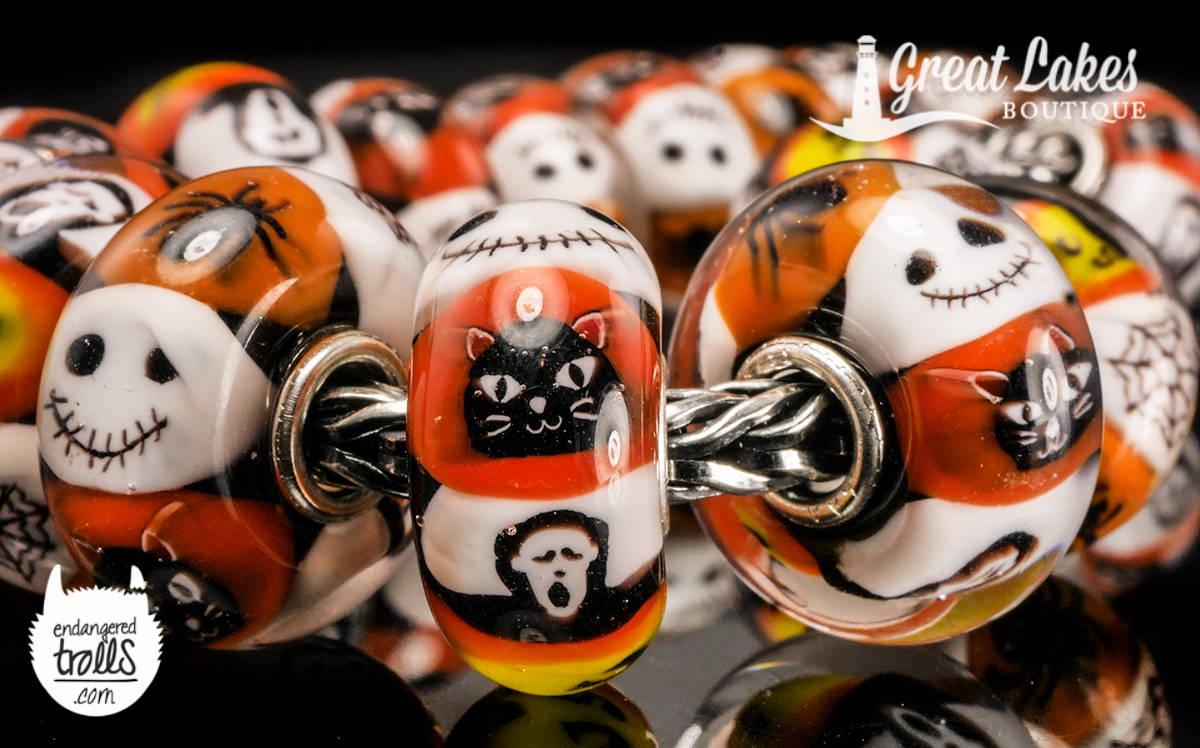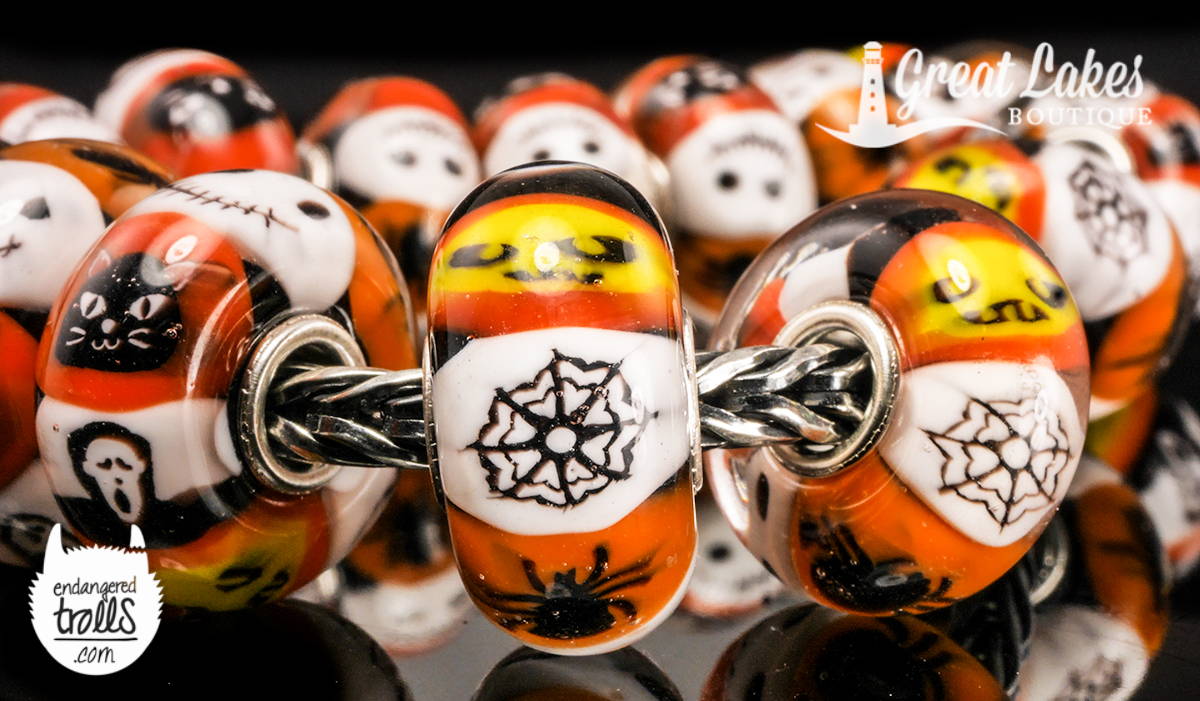 Get Spooky will launch on Friday and as always we'll be offering live images and video for your shopping experience. Trollbeads never disclose the numbers produced when it comes to their limited editions but we would encourage customers to shop this one promptly. It has happened on numerous occasions that initial demand has overwhelmed supply and while further stocks are later released, you'd not want to be missing this for Halloween.