The Trollbeads Autumn 2019 collection launches on Friday and for the next few days we'll be counting down by sharing a little inspiration. This Trollbeads blog specifically focuses on the new Trollbeads Round Red Onyx. If you want to see live images of the entire release, head here.
A couple of weeks ago I spoke of my love of navy and cinder shades for the fall. There is something so autumnal about this combination for me and it's a really striking contrast.
With the launch of the new Trollbeads Round Red Onyx on Friday, it's a look very easy to recreate. This stone is my favorite (I think,) of the new release, showing some beautiful burnt orange shades. I've styled it here with the Trollbeads Round Lapis Lazuli and we've listed new stock.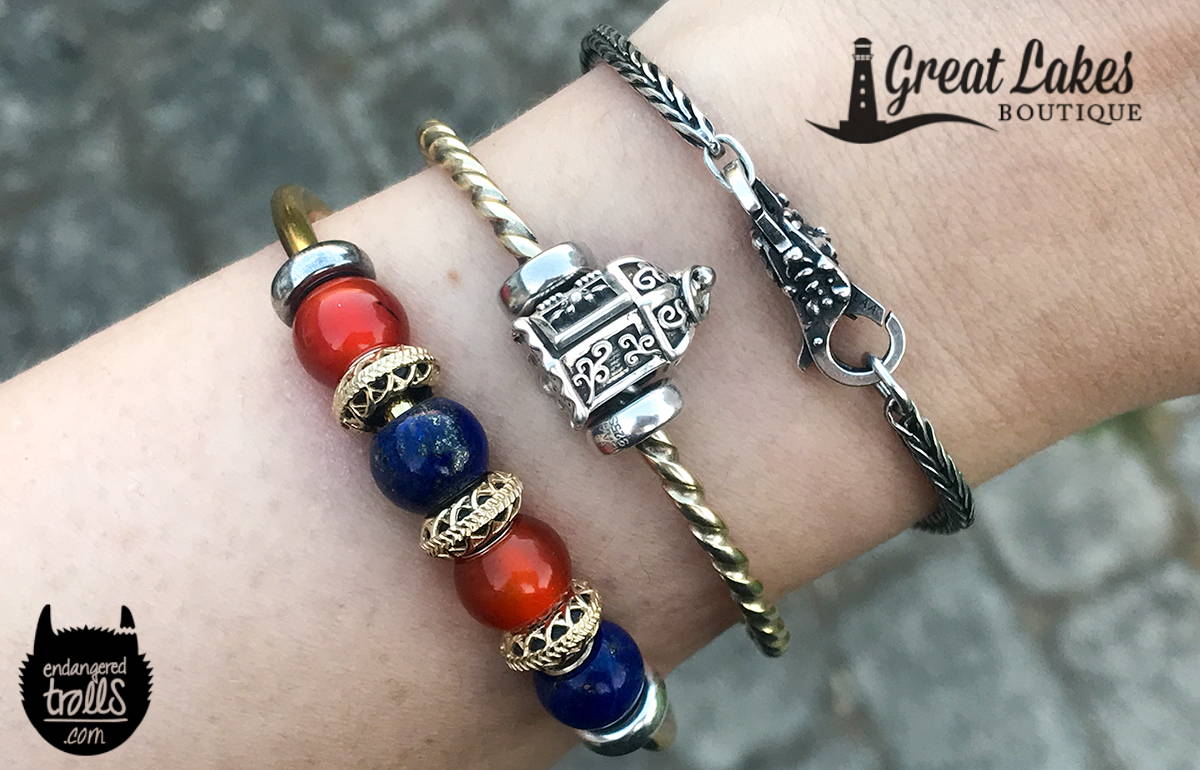 I've used The Palace of Amber Rumpelstiltskin Stoppers between the round gemstones. These stones are quite petite so decorative stoppers and spacers work so well in ensuring they aren't overpowered by neighboring beads.
The gold also adds an extra warmth to the whole ensemble which is so apt for the fall season.
The Bella Fascini Light the Way sits on the upper bangle. I love the ornate scrollwork of this bead an moreover, it feels apt to wear a lantern heading into the autumn.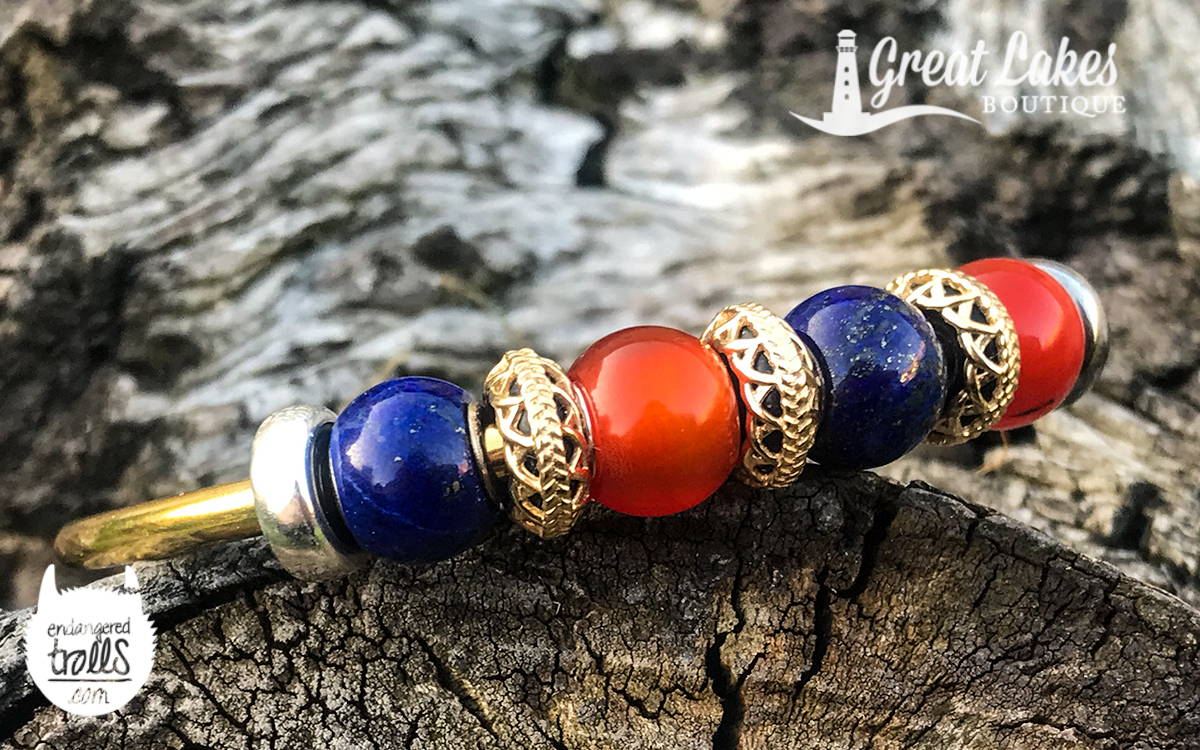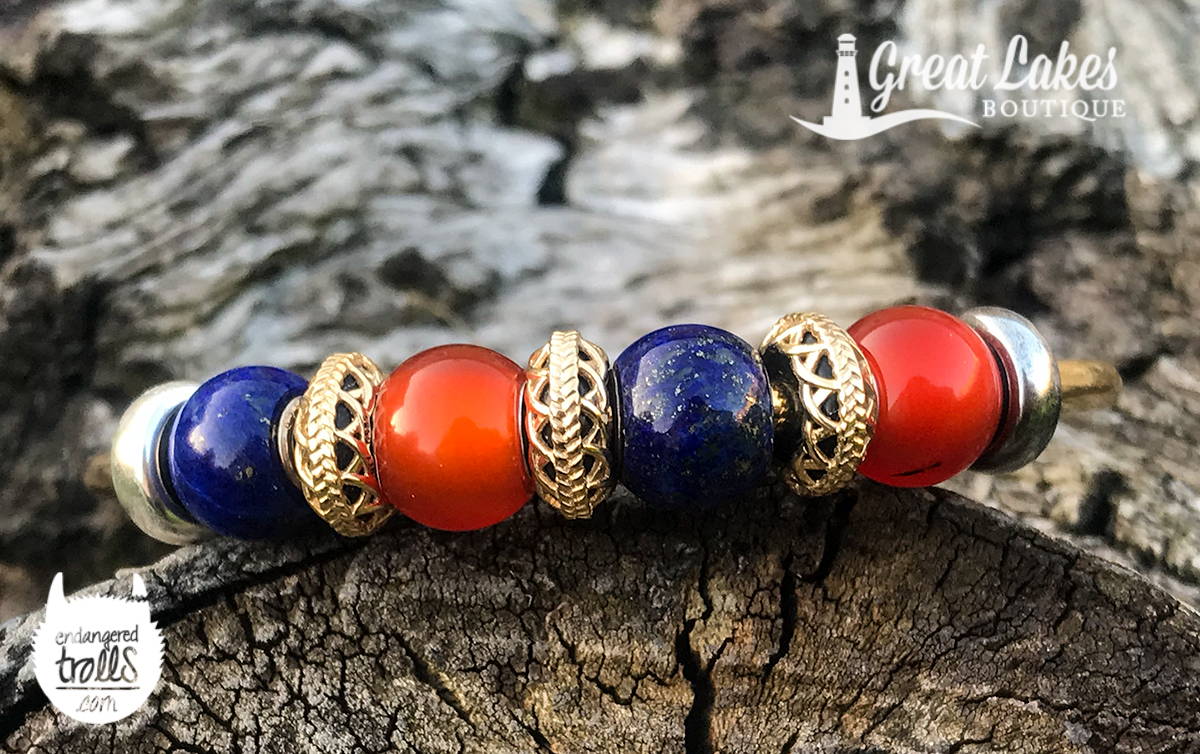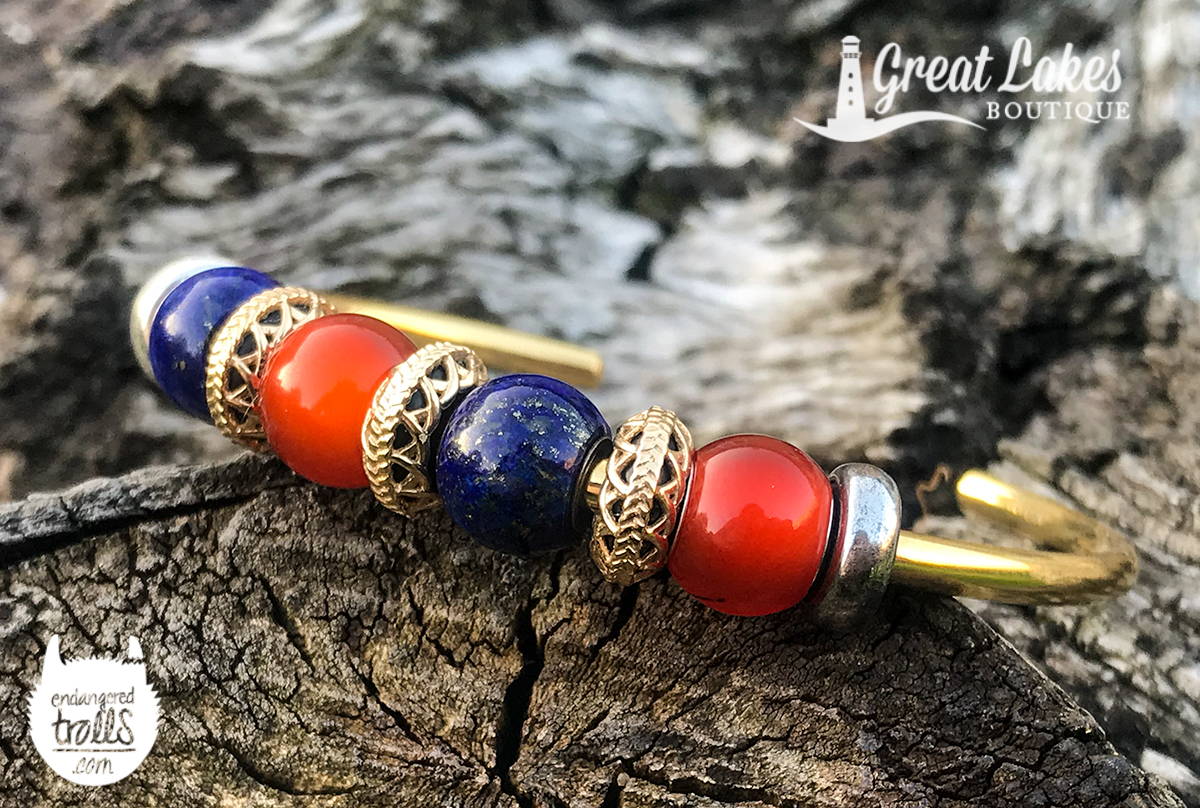 This is an incredibly simple, easy to wear combination and comfortable to, making it an ideal go to combination for the season.
Remember the live image shopping of the Trollbeads Autumn 2019 collection will be available on Thursday night at midnight EDT!