This Trollbeads blog brings live images of the upcoming & limited edition Trollbeads I Love You.
Though the Trollbeads Spring 2021 collection is brand new, there's another really exciting release later this week. The Trollbeads I Love You is the limited edition Valentine's Day 2021 bead and it really captured everyone's attention back in December.
Today and ahead of the release, we're sharing our own live images and initial impressions of this new, very special bead.
Hello to I Love You ;) Initial impressions on unpacking this bead were "wow." It's incredibly striking, very shimmery and yes, very very pink.
I think the color would best be described as a cherry shade and if I had to summarize this design for someone yet to see the picture, I'd say it's a pink Shimmer Royal, (in the best possible way as many of us adored that bead.)
It's another example of a bead that is difficult to look at and not smile. This time not because it's cute but it's just quite dazzling.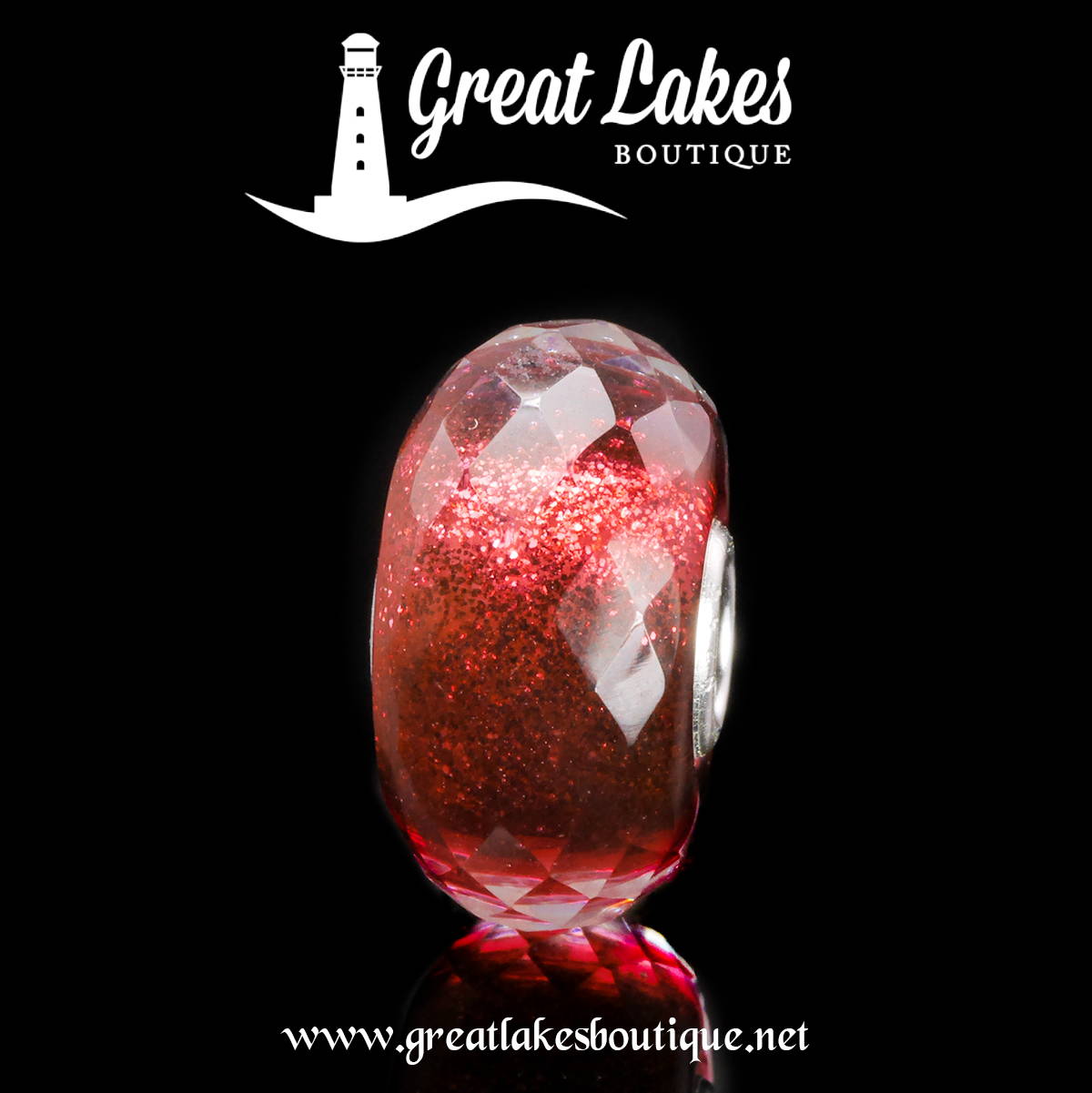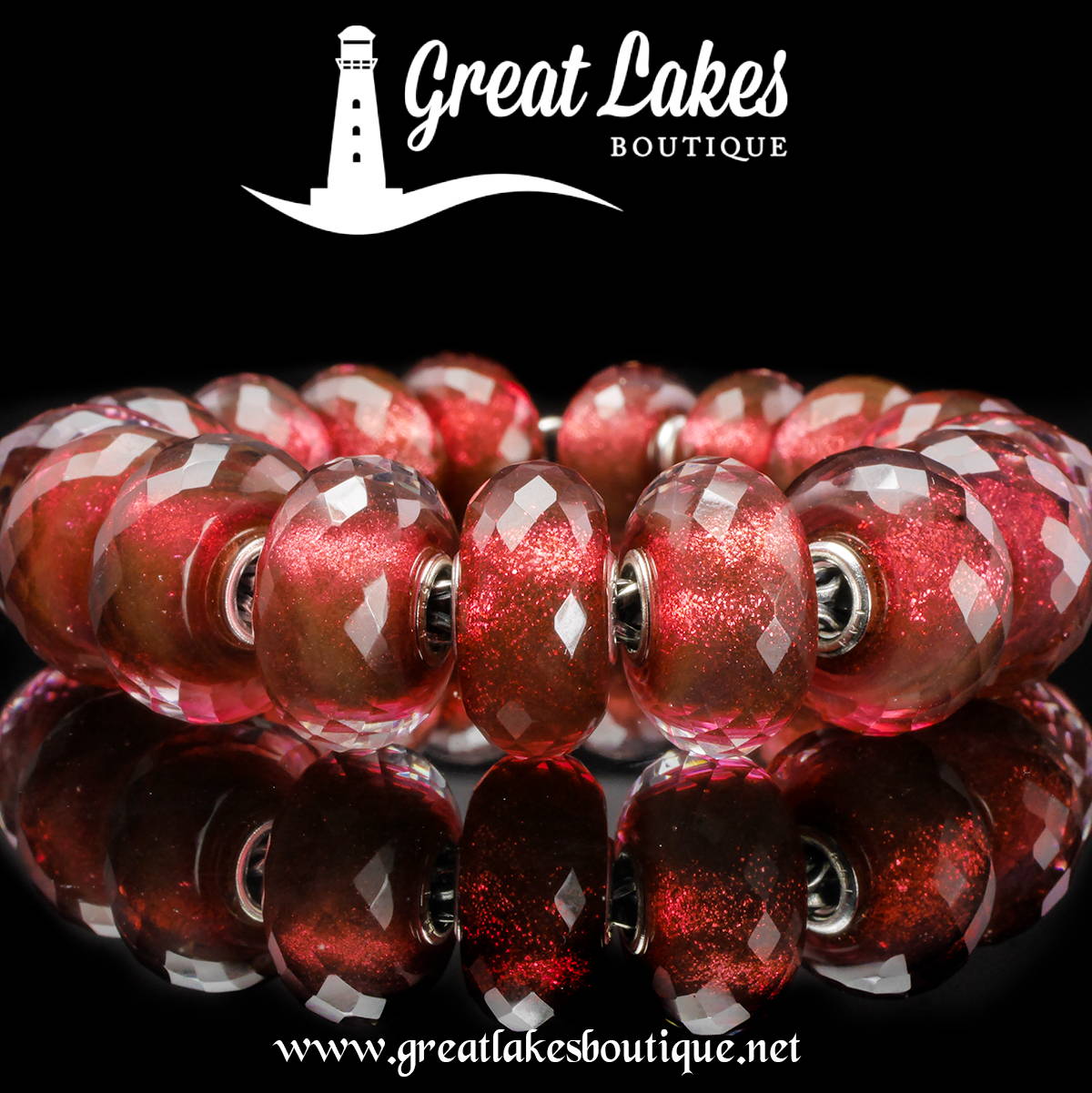 The core of this bead is glittery and just like Shimmer Royal and indeed Sense of Shimmer some beads have slightly larger glitter particles and some are more of a shimmer.
You can get a feel for this in the group image here. The bead at the very forefront has more defined particles compared to the one just to the left where they are finer and more like a soft fairy dust effect. Interestingly the ones with the finer glitter also seem to show the very subtle gold haze that you see in the stock image, more than the ones with the more defined glitter.
The beads are varying a little in size and shape which is perfectly normal for glass but the color is very consistent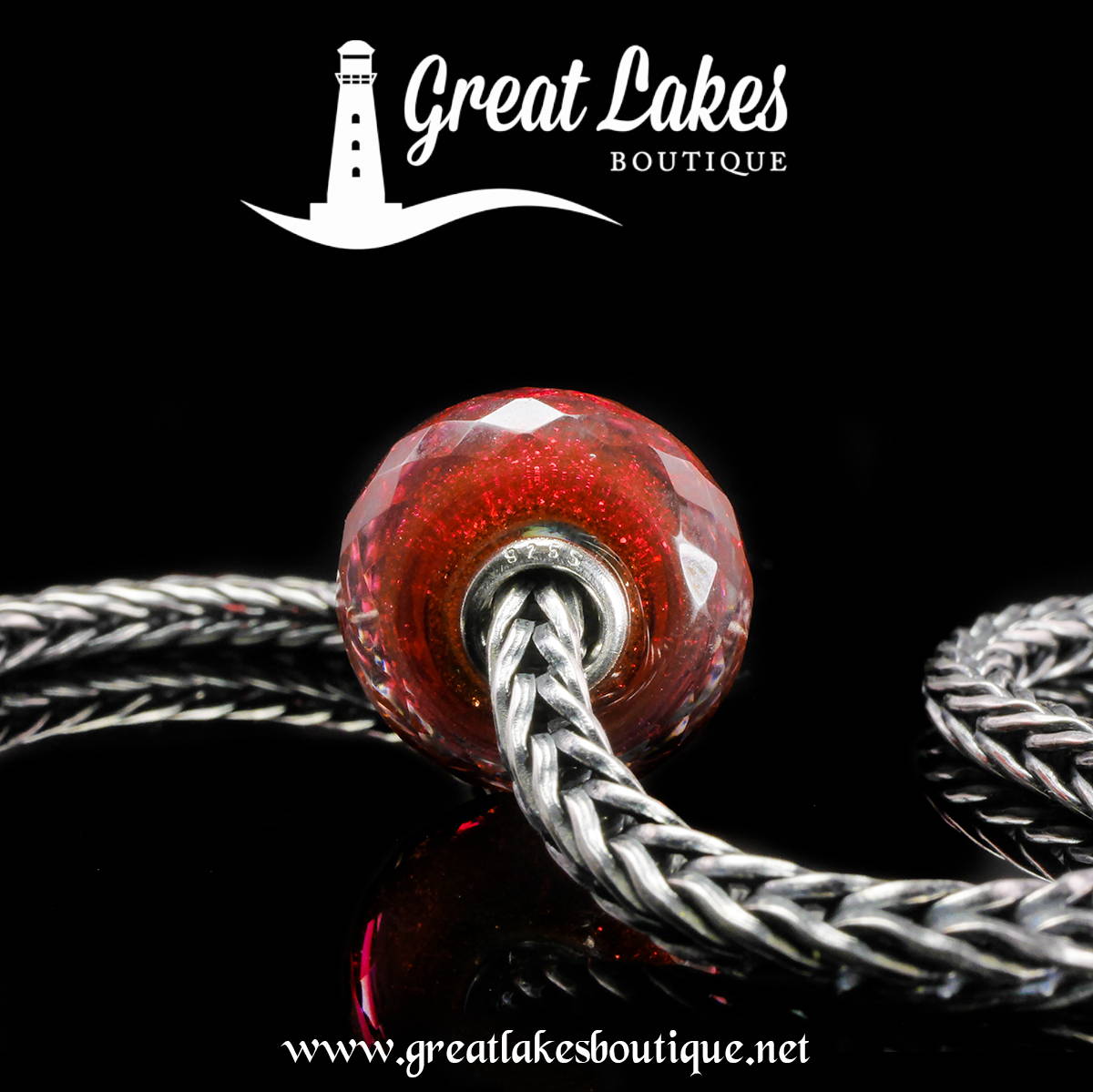 Here's a comparison of the cores of I Love You with Shimmer Royal and you can see how they've been made in very similar ways. If you loved Shimmer Royal (and like pink,) you're going to adore this bead.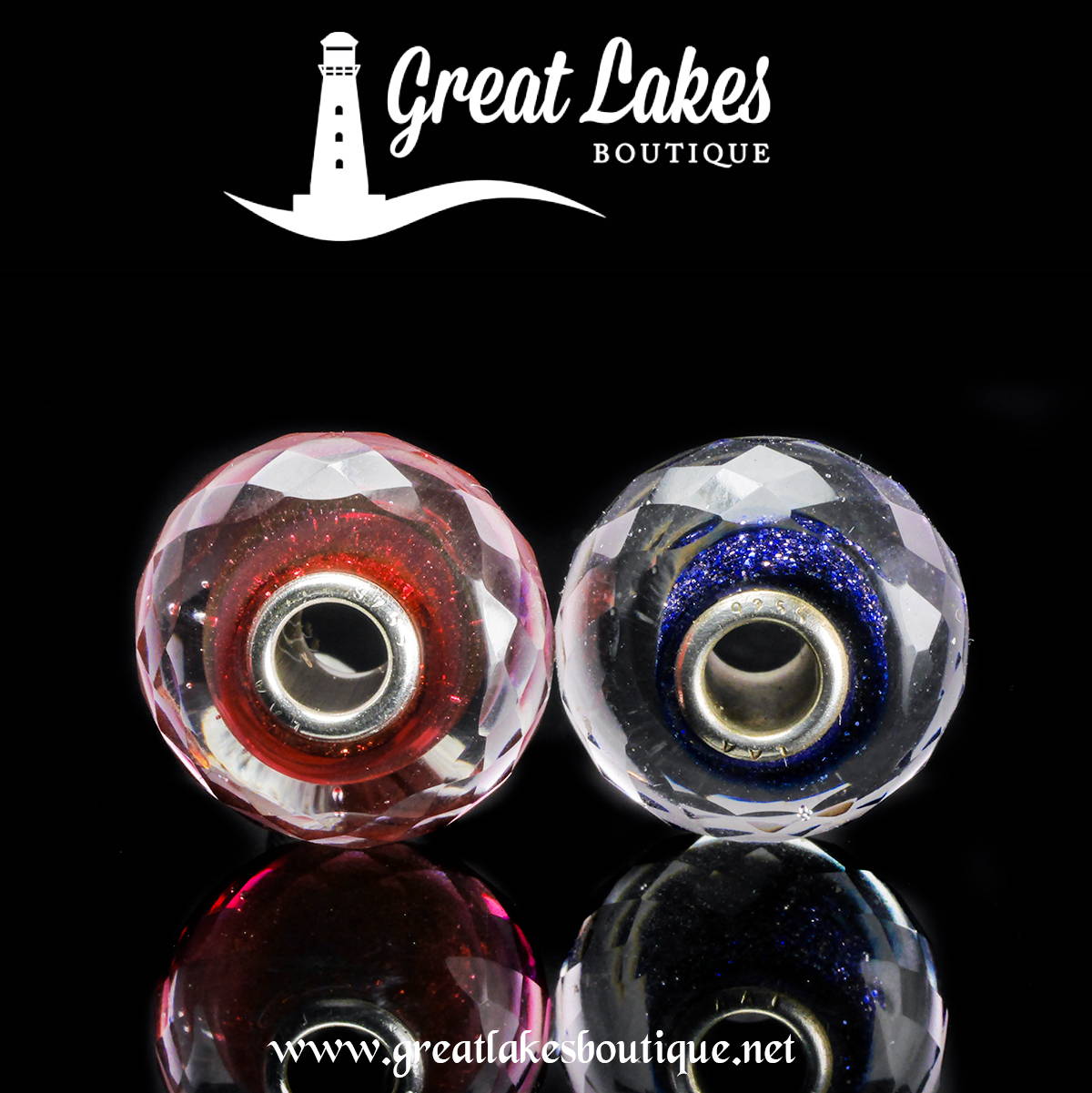 Finally here is Sense of Shimmer, I Love You and Shimmer Royal all together and they are so beautiful. It is worth mentioning there's no contrasting overlay on I Love You which did catch a few people out with Sense of Shimmer, (although I personally love it.)
For those of you excited already, the bead will be live on our website at midnight on Thursday night, (as Thursday turns to Friday.)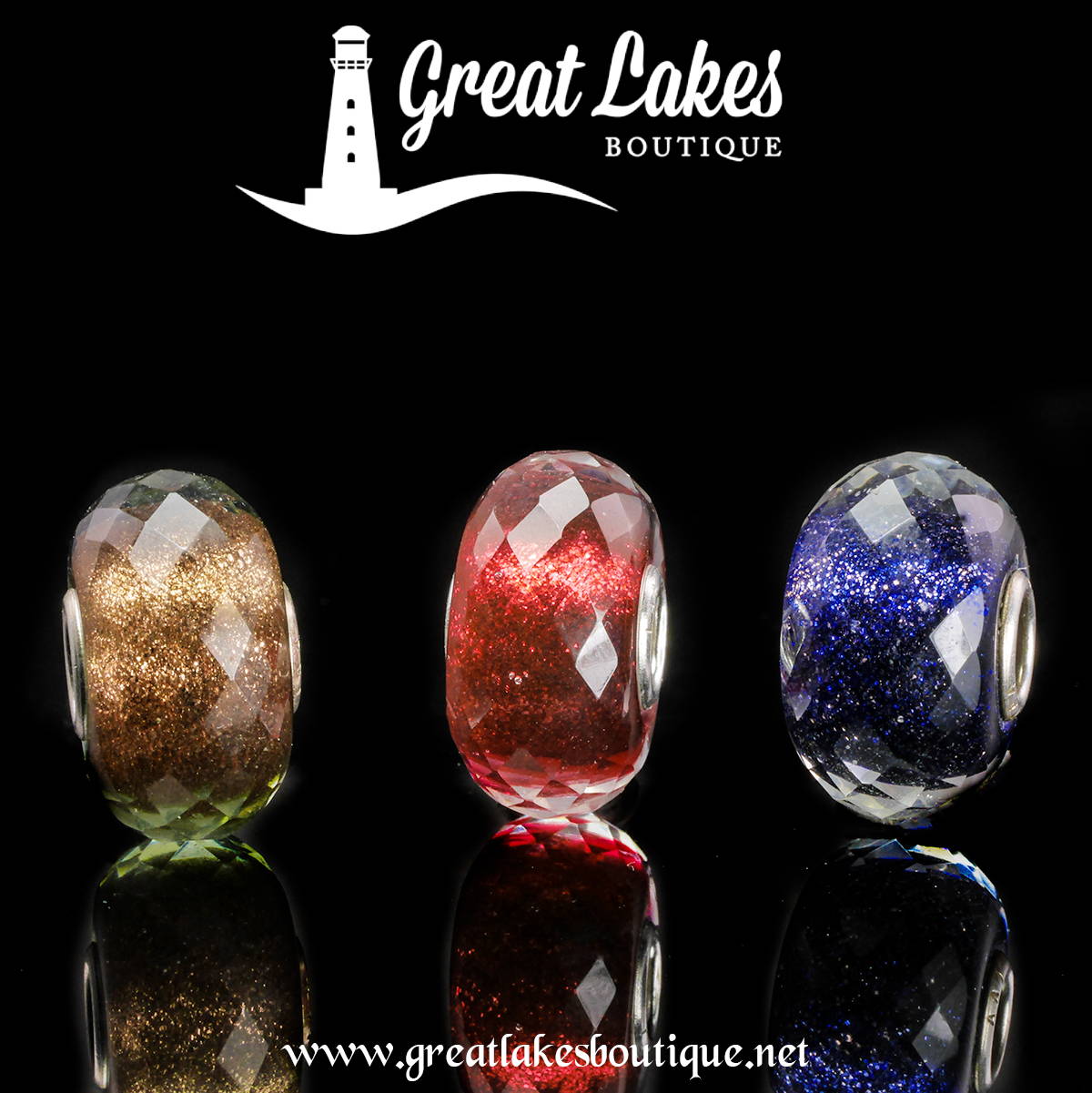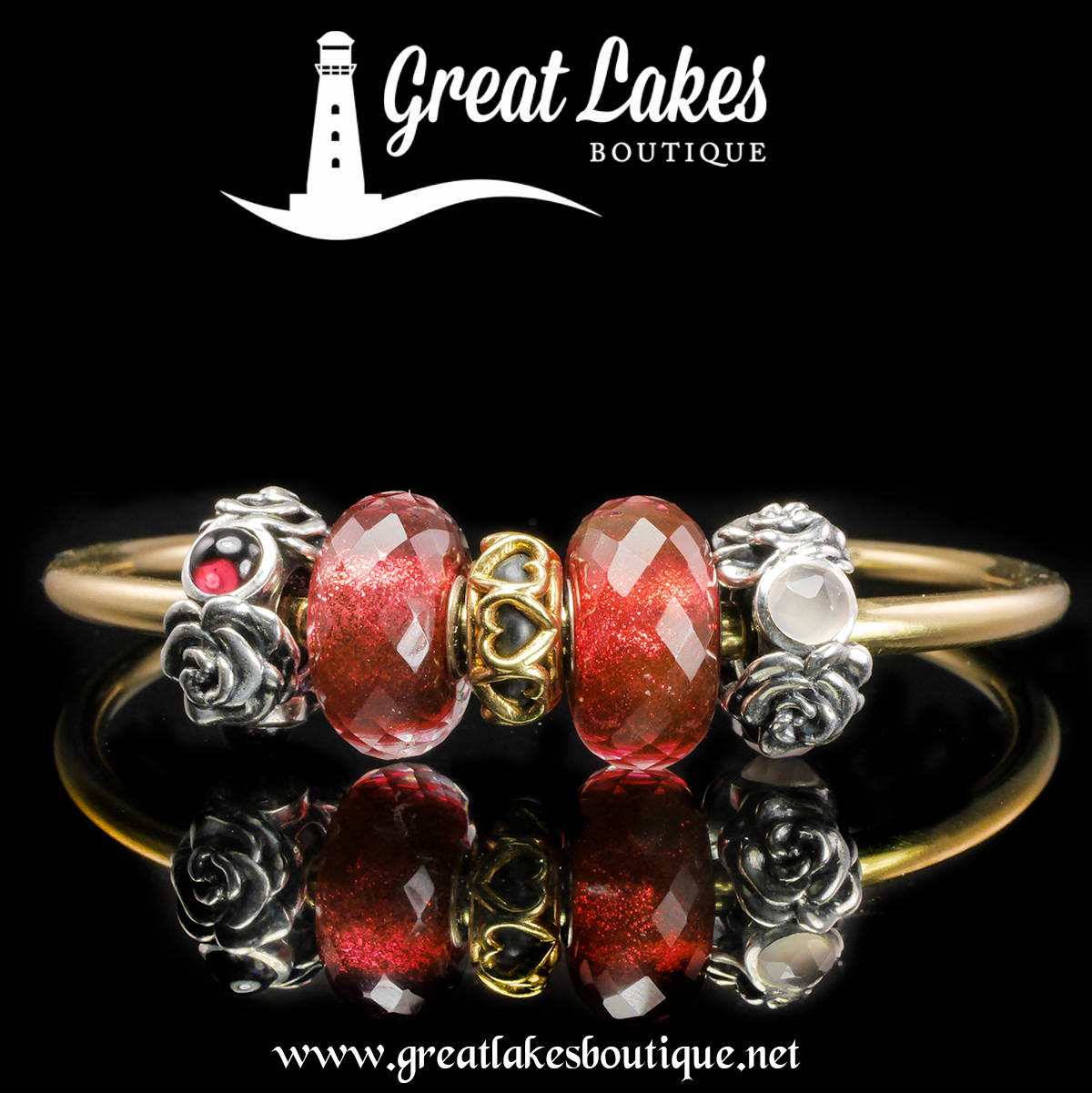 Finally here's our first bangle with this new bead. Again do notice that the bead to the right has that really subtle gold haze, where the bead to the left does not (or it's at least far less noticeable.)
Regardless of the potential variations, this is a lovely design and absolutely perfect for Valentine's Day. It is worth just mentioning again that we have seen a couple of the recent limited editions vanish in record time, (such as the Night Sky Glitter and Christmas Wish.) This one could be worth prioritizing on your wishlist.