This Trollbeads blog brings a little inspiration starring the Trollbeads Red Jasper gemstones.
We're very much in the midst of the fall season and the Trollbeads Red Jasper is a real favorite when it comes to seasonal stones. Red shades are difficult to find in glass, they tend to range more into oranges which makes gemstones a really strong option when you want a true red color. The red jasper is a staple for me from fall and right through the winter season. For those of you who may want festive red colors, these are a strong option without needing to invest in Christmas glass (and this year it's worth noting that the Trollbeads Winter 2021 collection has stayed away from red.
Right now we have a really large inventory of this beautiful stone and you can choose exactly the beads you want from live images. We don't have them for long though!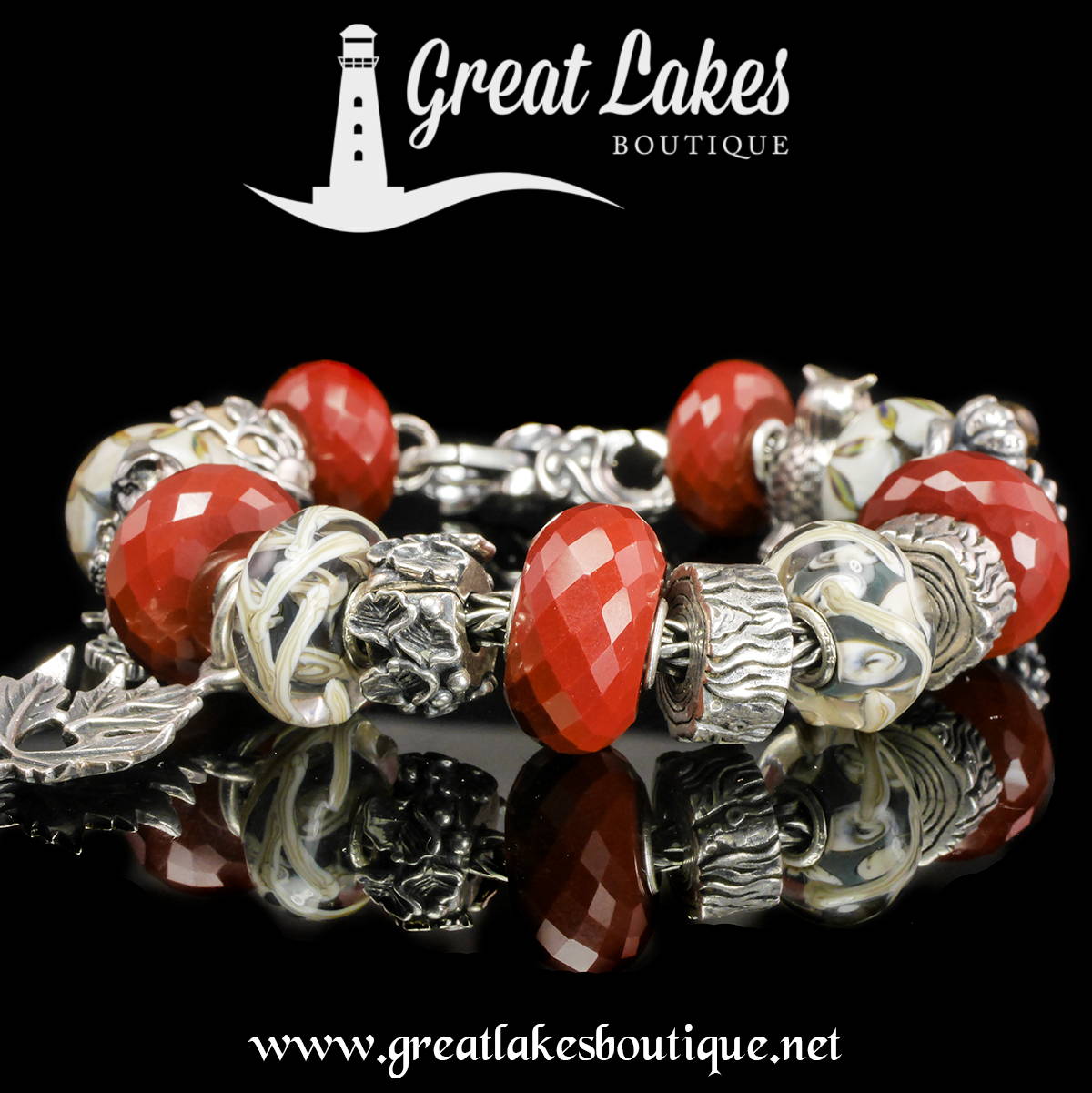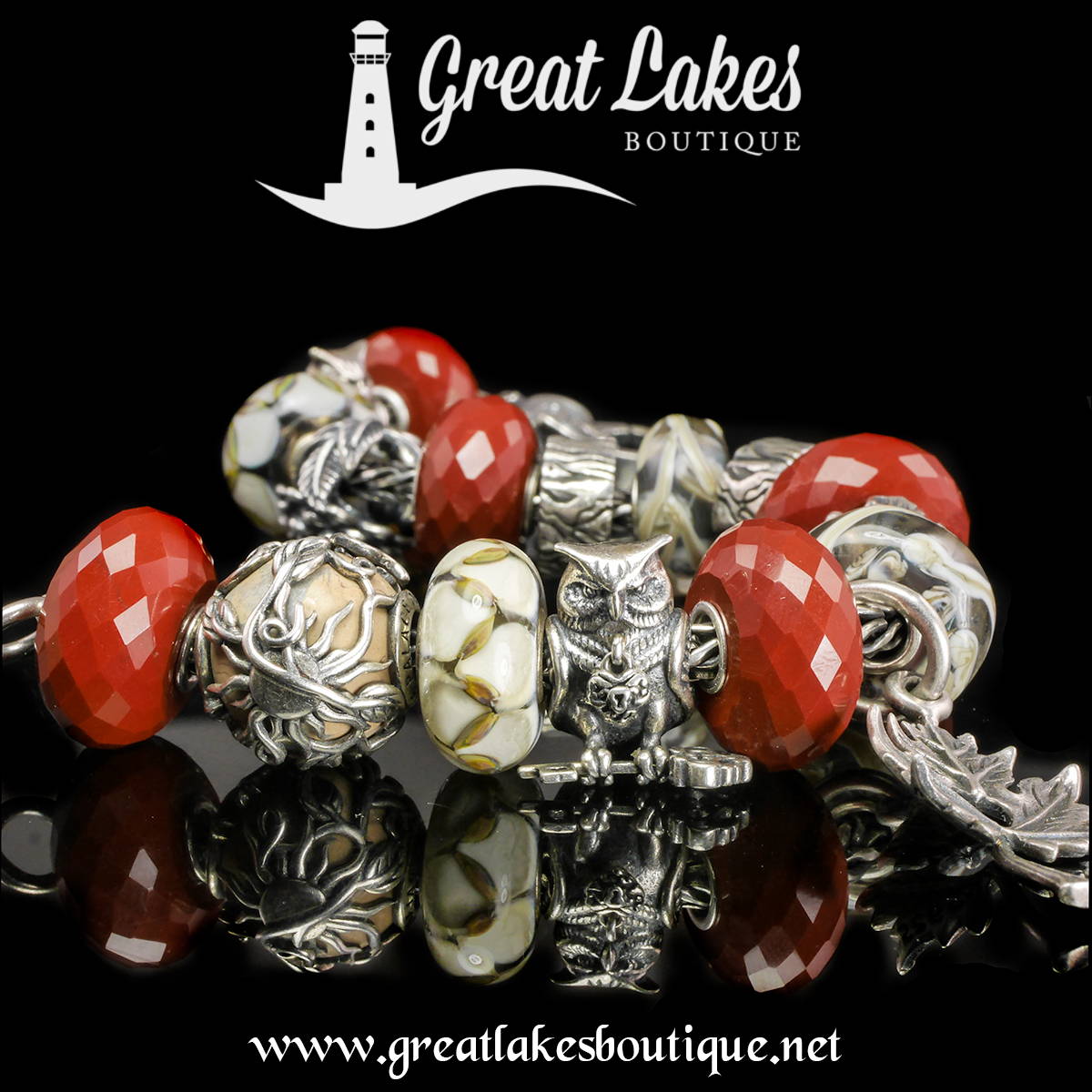 This bracelet is inspired by a forest scene again. Fall is so characterized by the beautiful foliage afterall. I've used neutral shades to underpin the red as too much of this color can get a little bit overwhelming. Specifically I opted for the brand new Trollbeads Ginseng Root, (I love this glass) and the older Mountain Climb. Both help to bring an organic earthy vibe to the bracelet as well.
It's worth mentioning that Ginseng Root does vary. Some have a gray-blue base where others have a deep red base. This isn't apparent from the stock images but be sure to check out our live images of this design. It's really beautiful! It's raised details look like gnarled roots or bare branches as we head towards the winter season.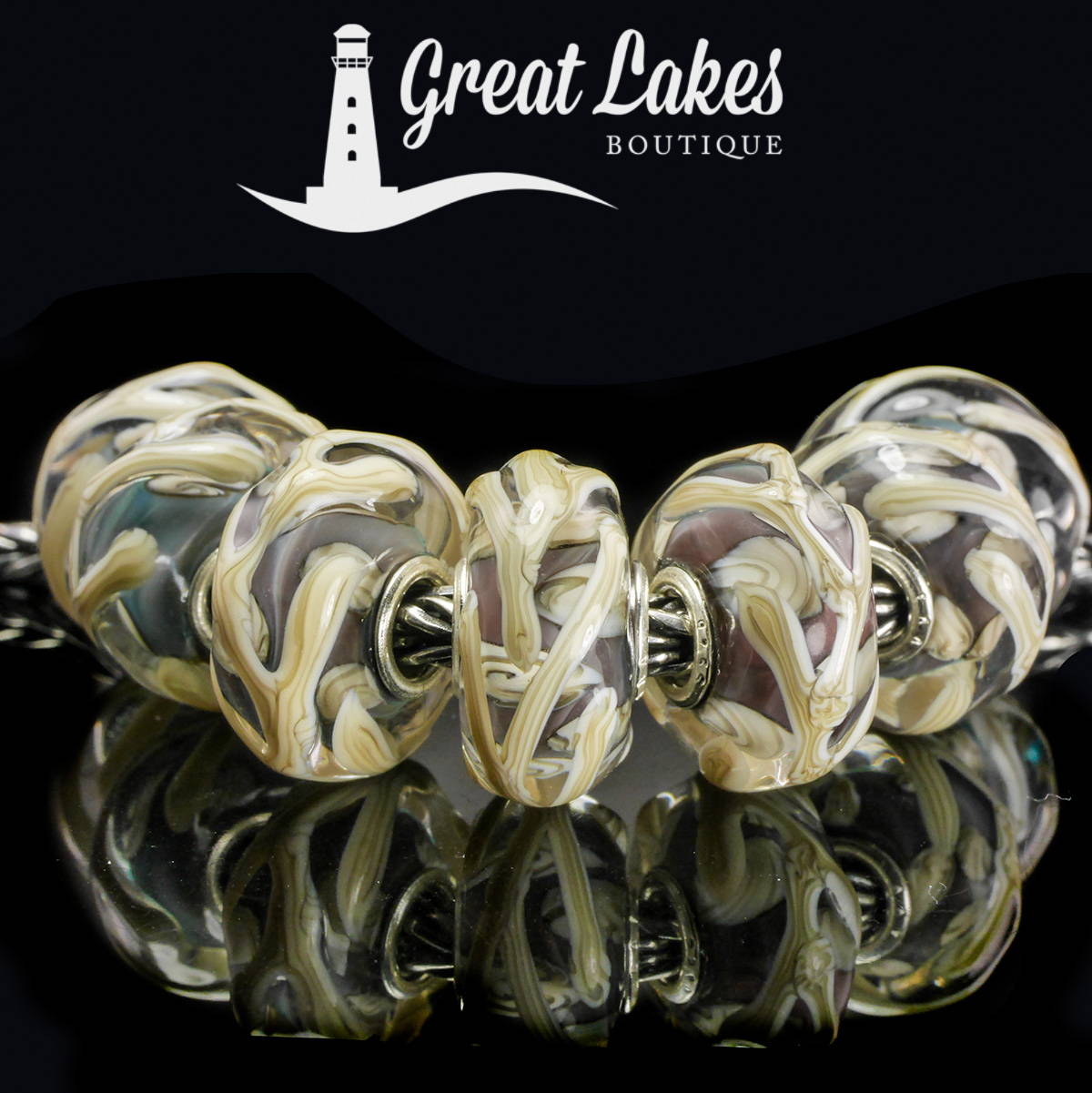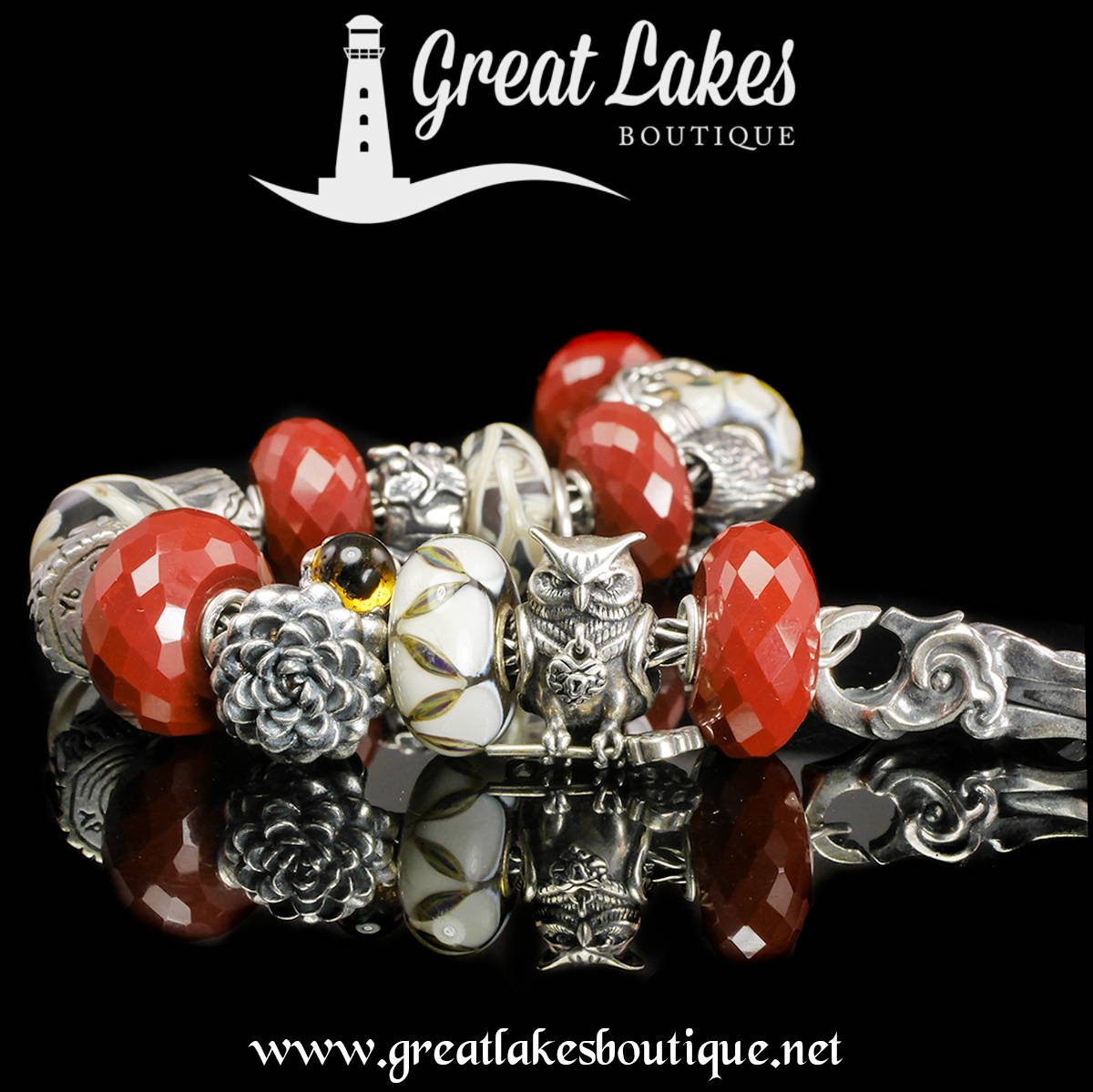 The Palace of Amber Equinox features here and though this bead was designed to represent the constant changing of the seasons, I've always felt it was most suited to the fall season. This bead has a central aqua terra jasper. The outer silver design has a sunburst on one side and a crescent moon on the other. The two are joined by this scrolling vine design that you can see here. Some of the vines feature leaves for the spring, others are replaced by stars for the winter.
We are very low on stock of these beads now and though they'll be back on the website soon, if you do want one, please just drop an email to victoria@greatlakescoin.net and we'll sort an invoice for that instead.
Finally it's worth noting that some of the silver designs on this bracelet are actually stoppers (and clips.) The Redbalifrog Log Stopper is not a new design but is so useful for fall, Thanksgiving and winter bracelets alike. As always with Redbalifrog too, the prices are so reasonable.
The second design is a clip & stopper in one, by way of The Palace of Amber Beauty of Endurance. This design features ginkgo leaves but just feels so seasonal and I wear mine very often.
As always everything you need to recreate this bracelet can be found just below.