Bead Bash on the Lake Fall 2019 is now just a little over three weeks away! To date there's been three event beads unveiled with two more to come, plus most of the promotions now confirmed. This charm bracelet blog brings a live image preview of two further Bella Fascini designs launching as part of the event weekend.
I'm also going to recap everything for Bella Fascini at Bead Bash.
As part of the Fall 2019 collection (and joining the Pine Cone Moose) is the new Bella Fascini Flying Witch,retailing at $39.
This brand are well known for their holiday charms and every autumn release deserves a little Halloween.
This is a good sized bead with intricate attention to detail and she works amazingly well with the upcoming The Palace of Amber Pumpkin Patch!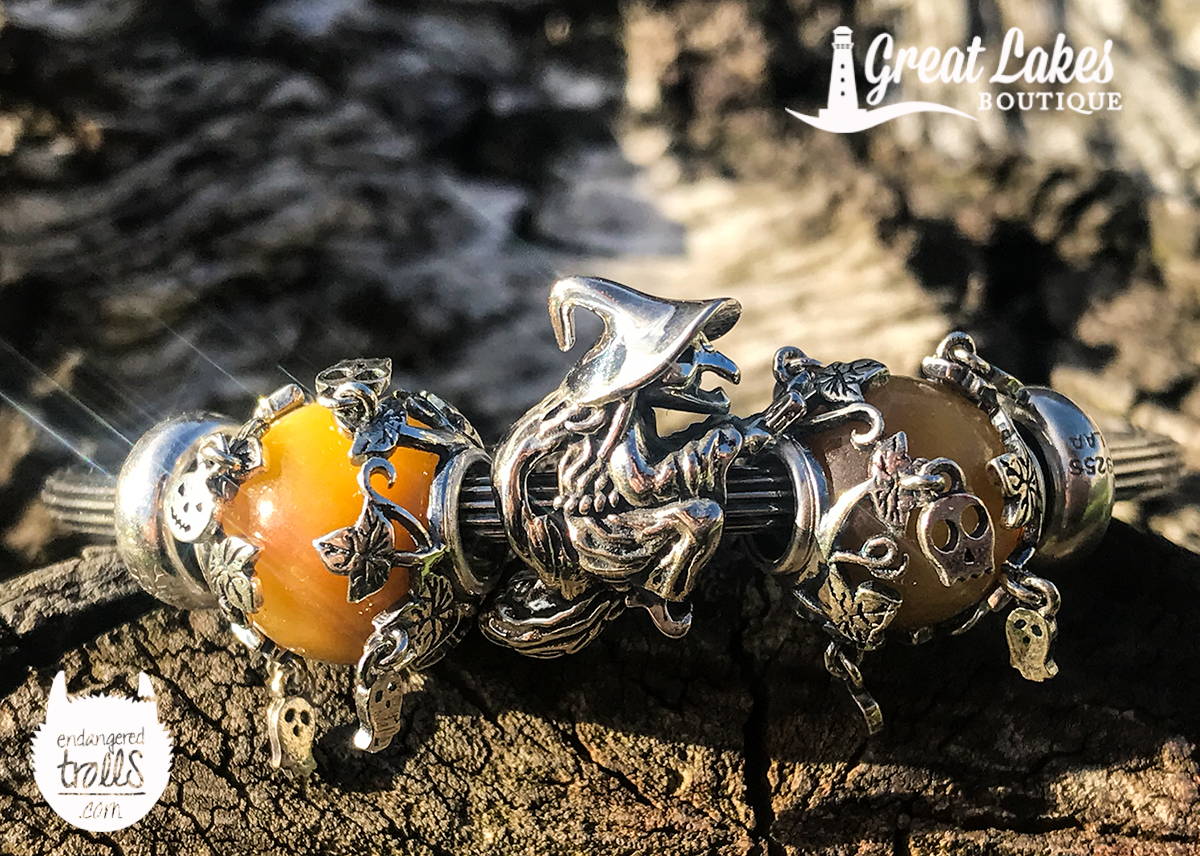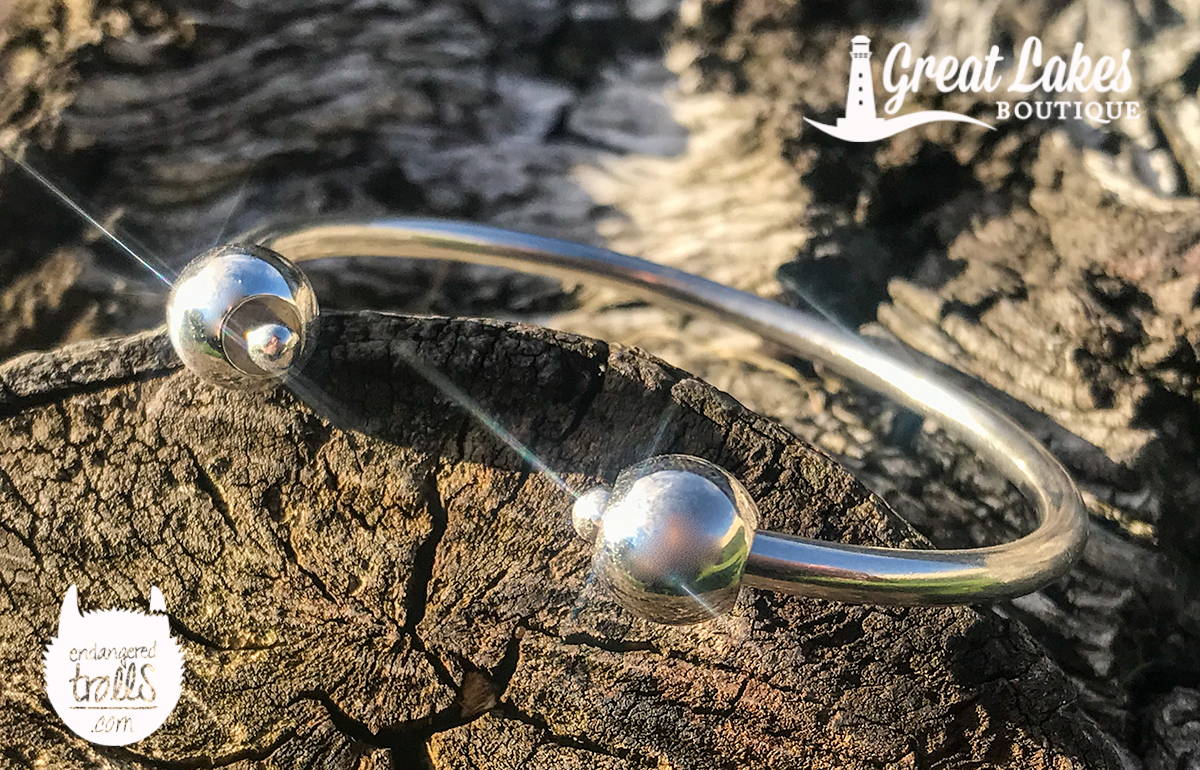 Also launching will be the Bella Fascini Ball Stopperwith a retail price of $26 each.
Without trying to sound overly dramatic, these are going to be a bit of a game changer when it comes to how I personally wear my bangles.
Those of you who have followed Endangered Trolls over the years will know I often wear a single Trollbeads bangle, sans beads, flipped the other way around so the ends sit on the top of my wrist.
These new Ball Stoppers sit securely on the ends and give this look.
It's a subtle difference but I'm a huge fan. I've experimented so much with spacers on the end of my bangles before but nothing has ever quite looked right. Until now. They're also a very nice complement to the clasp on the Bella Fascini Round Bangle Bracelet.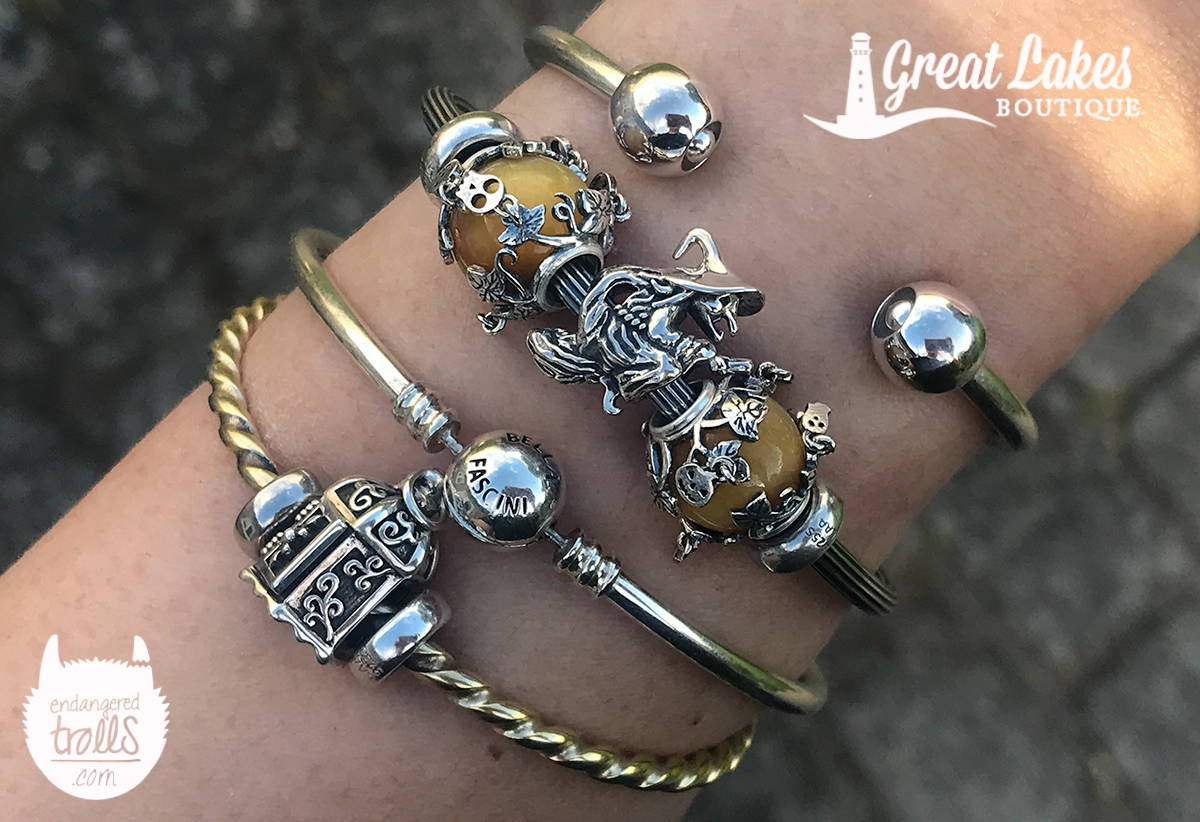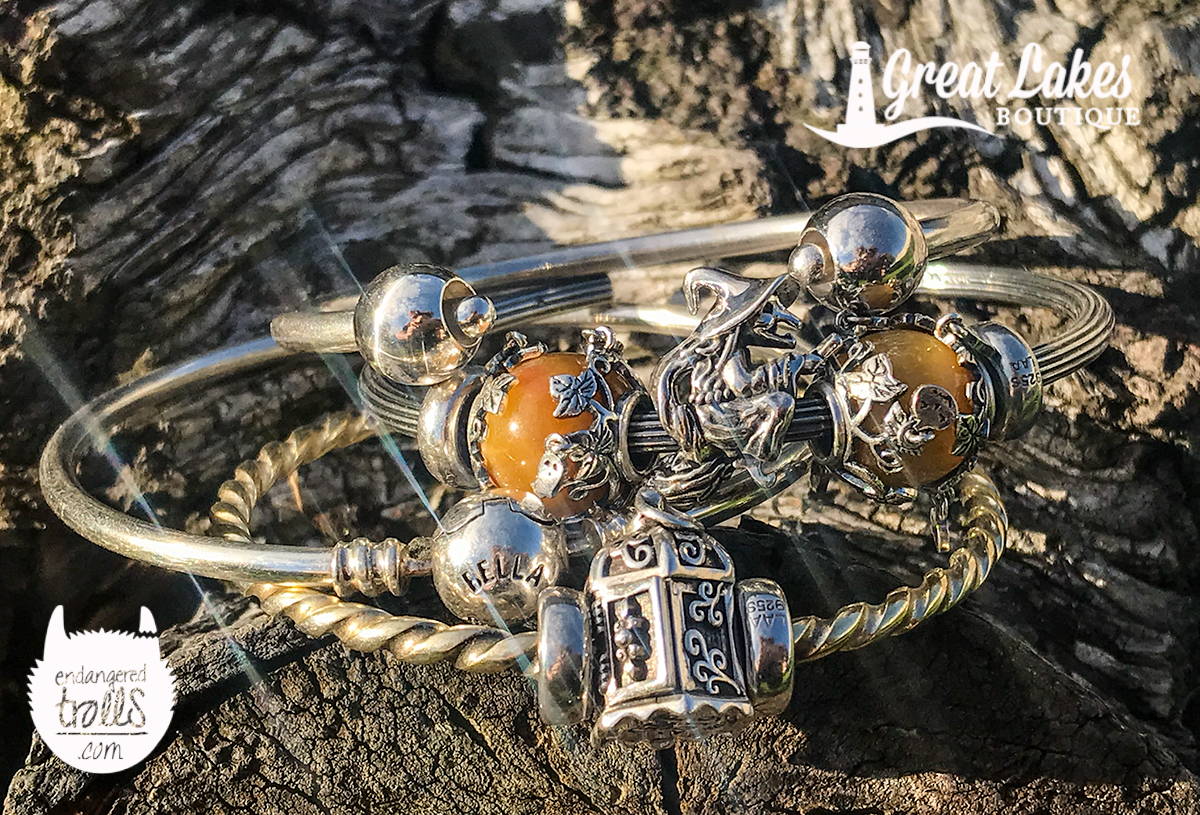 Here's the completed stack. The bottom bead is of course the Bella Fascini Light the Way. This is the limited edition event bead for Bead Bash on the Lake. It will be available both in store and online but the exact online listing times will be confirmed closer to the event.
Here's the finalized details for Bella Fascini at Great Lakes Boutique Bead Bash on the Lake!
The buy three get one free promotion will run throughout the weekend, beginning at midnight Thursday the 26th of September for those of you shopping online.
The Bella Fascini Light the Way is the limited edition event bead. Meanwhile Pine Cone Moose, the Flying Witch and the Ball Stoppers will all launch for the event. These three designs are not limited editions but please do remember initial stock will be limited.
For those of you attending in person is the chance to meet Joanna, the face behind this amazing brand. Of course you'll also get to shop the entire collection in person which is such a treat if you're new to the line.
With three new bead launches and an incredible promotion, we hope you're all looking forward to the event as much as we are.