This Trollbeads blog brings a preview of the upcoming, limited edition Trollbeads Woodland Bracelet.
The Trollbeads Woodland Bracelet is the Designer Bracelet for fall and for those of who enjoy this season, I think it's a really beautiful bracelet.
For the benefit of anyone new to Trollbeads, Designer Bracelets debut usually twice a year. They are limited edition sets with brand new components that can only be obtained by purchasing the entire bracelet. They also come at a very attractive price point. This is in contrast to starter bracelets which use existing beads to create a bracelet at a promotional price and encourage new collectors to the brand.
The Trollbeads Woodland Bracelet will debut on October the 15th at the very special price of $120.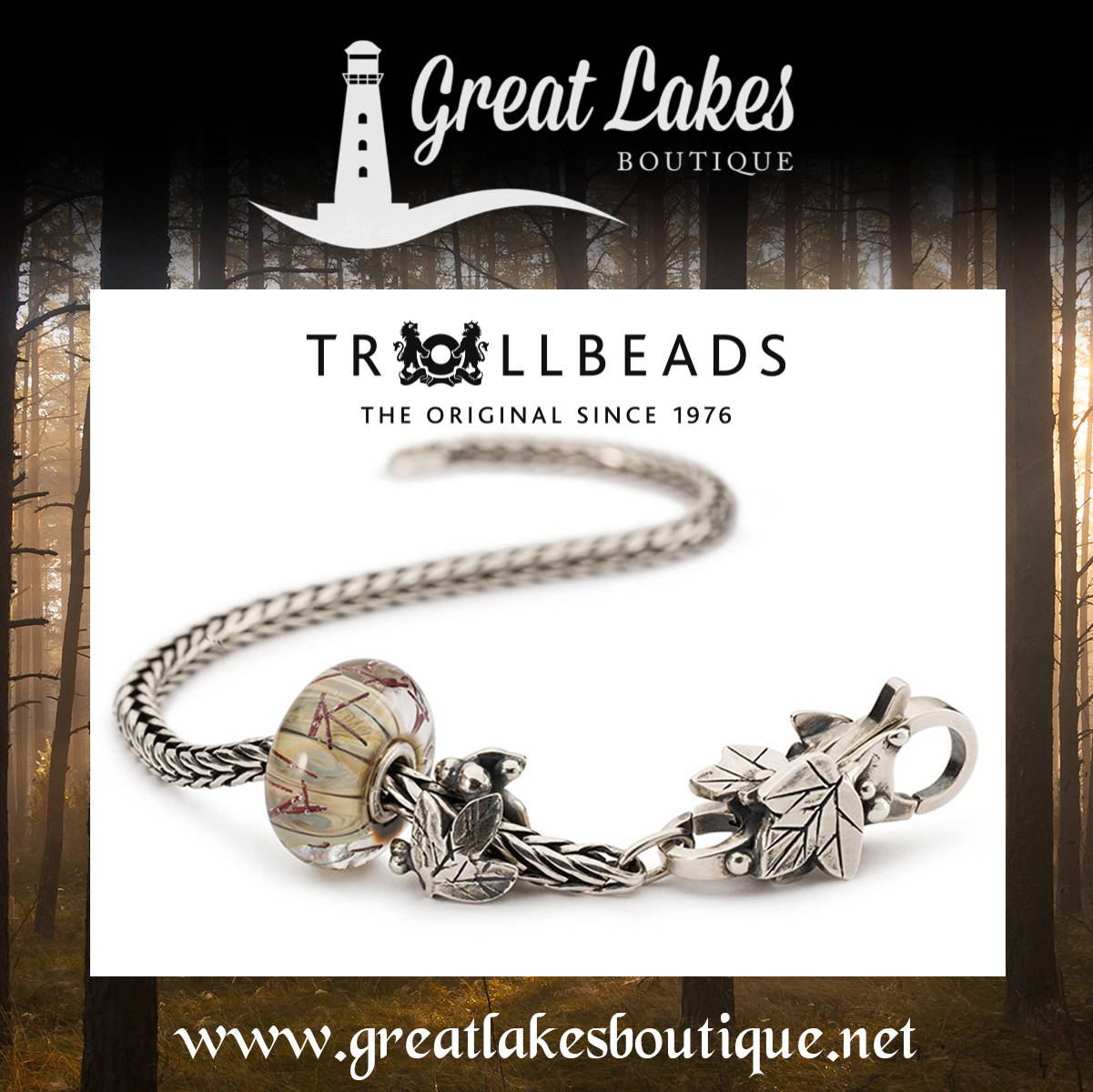 "In the misty morning, find your own path and know that every acorn on your way is a promise of renewal."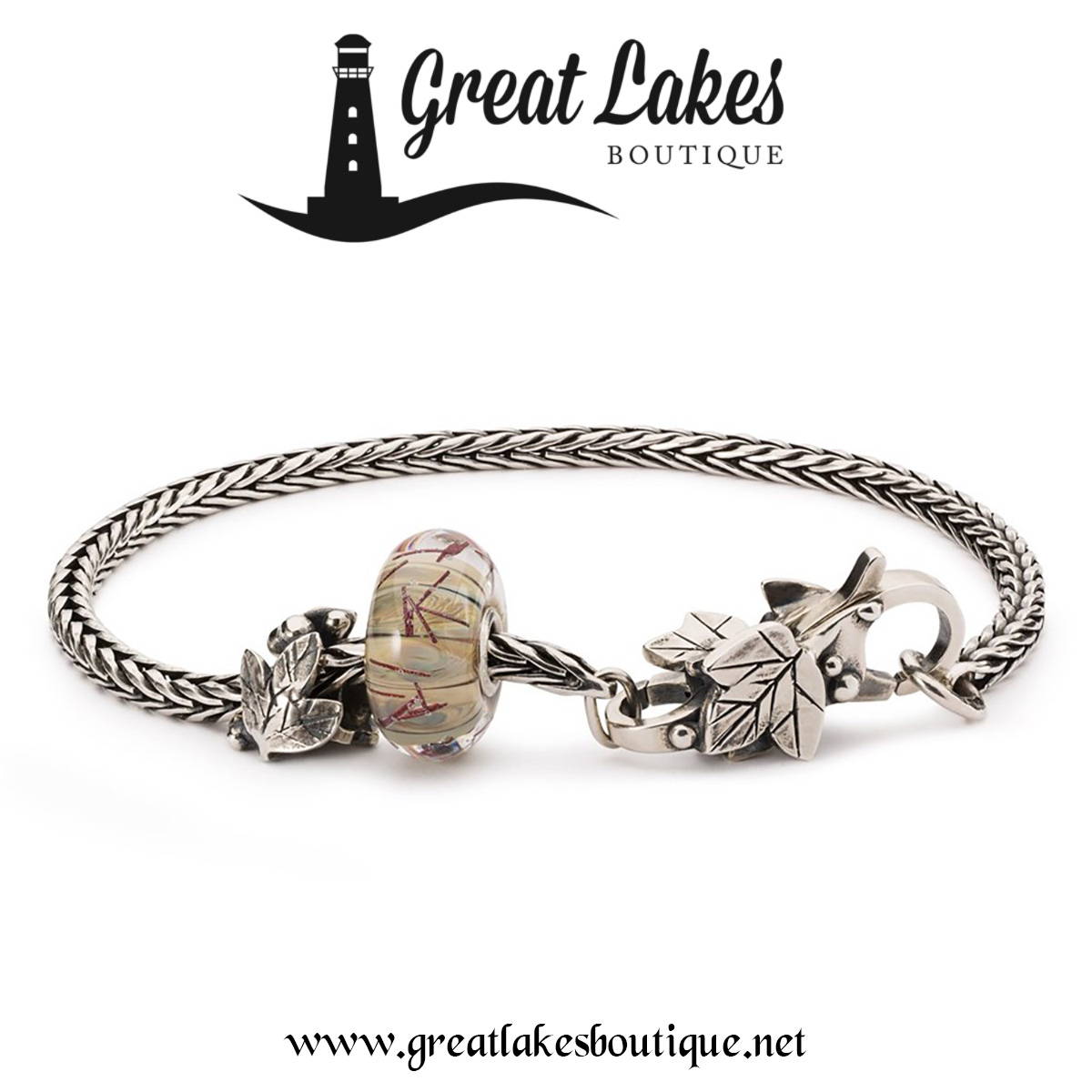 The two silver components have what resemble maple leaf motifs which in their own right are lovely for the fall. The glass however is very organic and reminds me a little of Forest Mist. Though the base sits more towards the beige and khaki colors, those strands of deep red are very reminiscent of Forest Mist.
I suspect we're going to see a lot of variation on these beads which would leave collectors yearning for multiple bracelets too.
If you really love the season, adding a single Trollbeads Golden Leaves to this combination could be quite amazing. I'd also add the Sneaky Fox Spacers to then keep the beads in position.