We did promise one more huge surprise for Bead Bash on the Lake Fall 2019. This Trollbeads blog brings news of previously unreleased Trollbeads Barrel Glass for Bead Bash on the Lake!
We're so ludicrously excited to confirm that these Trollbeads Barrels will be available at Bead Bash on the Lake. This is just a sample image and they all seem to be unique.
In all my personal years of collecting, I've never even seen these so they are incredibly special.
Right now we can't confirm the pricing or how they will be sold. It is highly likely however that these will be in store only. Once again if you have been deliberating attending, this is not an event you will want to miss.
These barrels join our stock of Trollstones and that amazing Trollbeads Faces Lock as the special product for Bead Bash on the Lake Fall 2019, making it a very special weekend for our dedicated Trollbeads fans.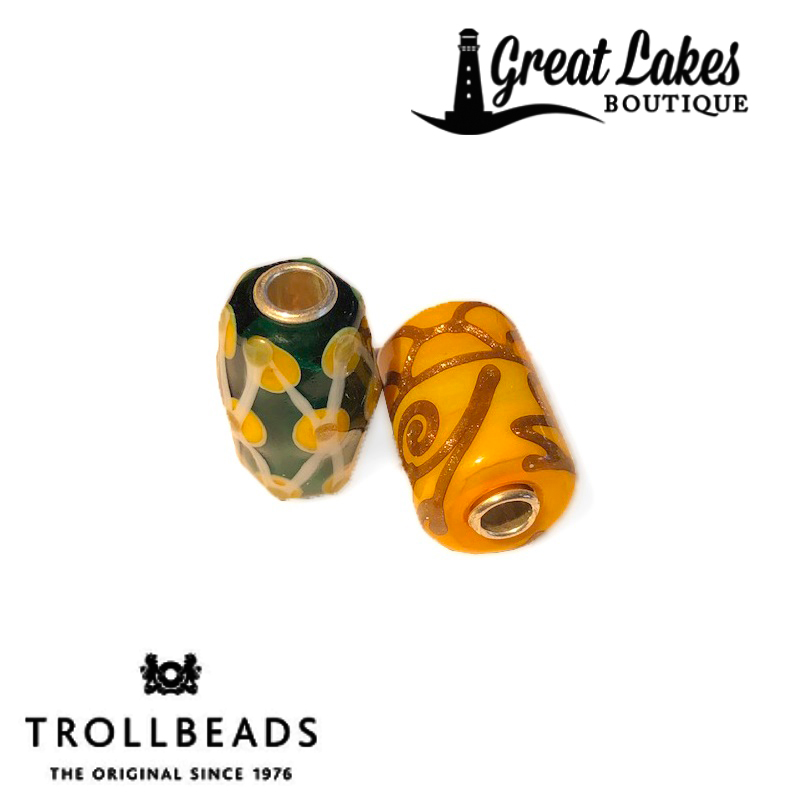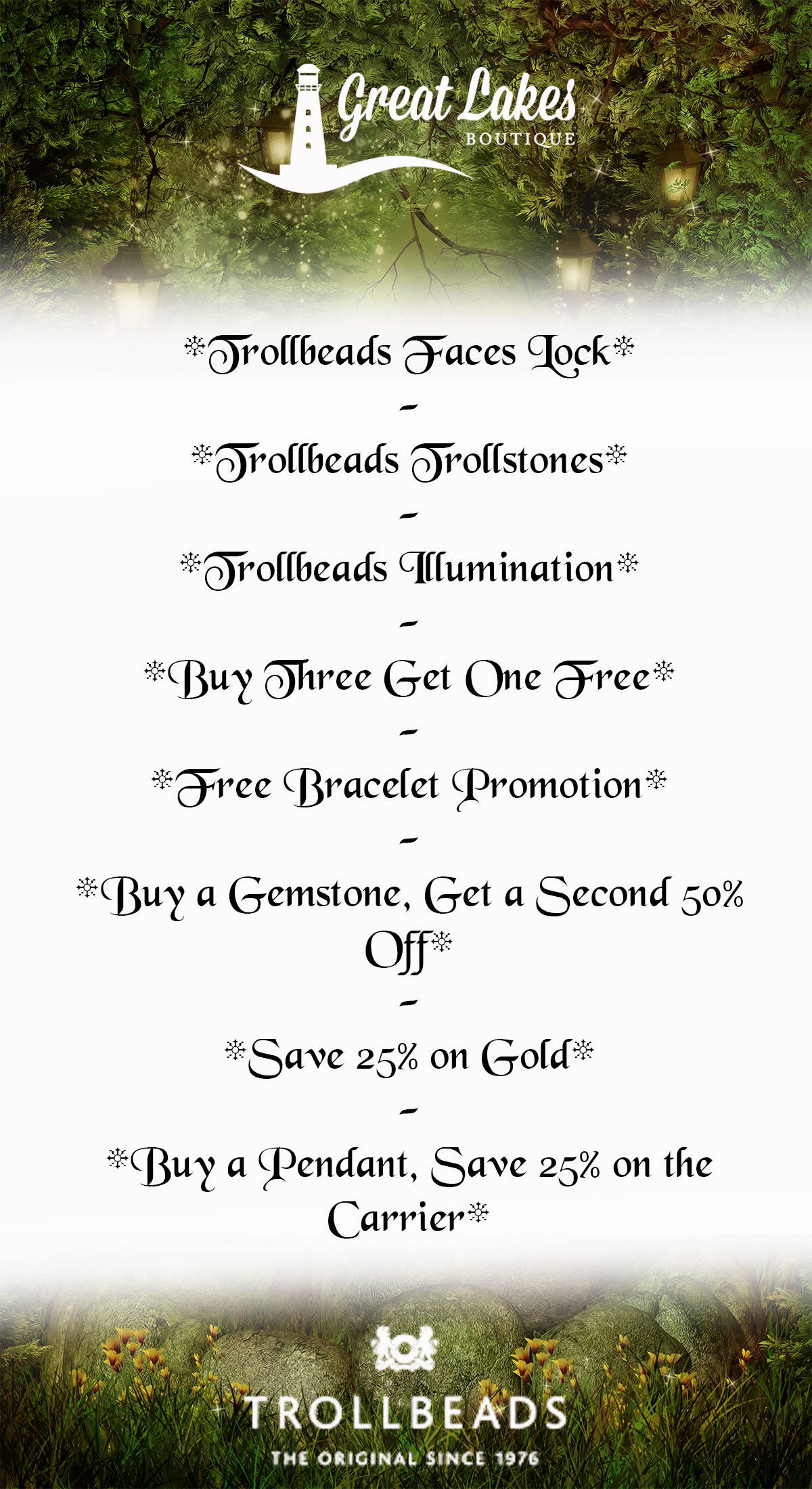 On top of the special product, huge array of standard product and enormous inventory of uniques, we do of course have the event promotions.
Buy three get one free will extend to most of the collection but exclude the Trollbeads Autumn 2019, Summer 2019 and Turtle Flower.
Similarly the gemstone promotion will exclude all of the round stones.
The Faces Lock will be exempt from any other promotion but will be available to both our in store and online guests.
I don't think we've ever had such a strong lineup before for Trollbeads so once again, this isn't an event to miss.
The event begins in store at 10am on Friday September the 27th. There is still time to book hotel rooms at the discounted rate and you can find details of that here.
We look forward to welcoming you all back to Ohio next week!