This charm bracelet blog brings a little inspiration for the last of The Palace of Amber Blooming Amber and Moon Flower beads.
We're now just days from September and this marks the meteorological start of the fall season. We're already experiencing the very special light before dawn and dusk and yesterday that opportunity was grasped to photograph the last of our Blooming Amber and Moon Flower beads from The Palace of Amber.
Amber has always been a go to for me for the fall season as it's just dazzling in the sunlight. For a season all about nature, the organic material is well suited.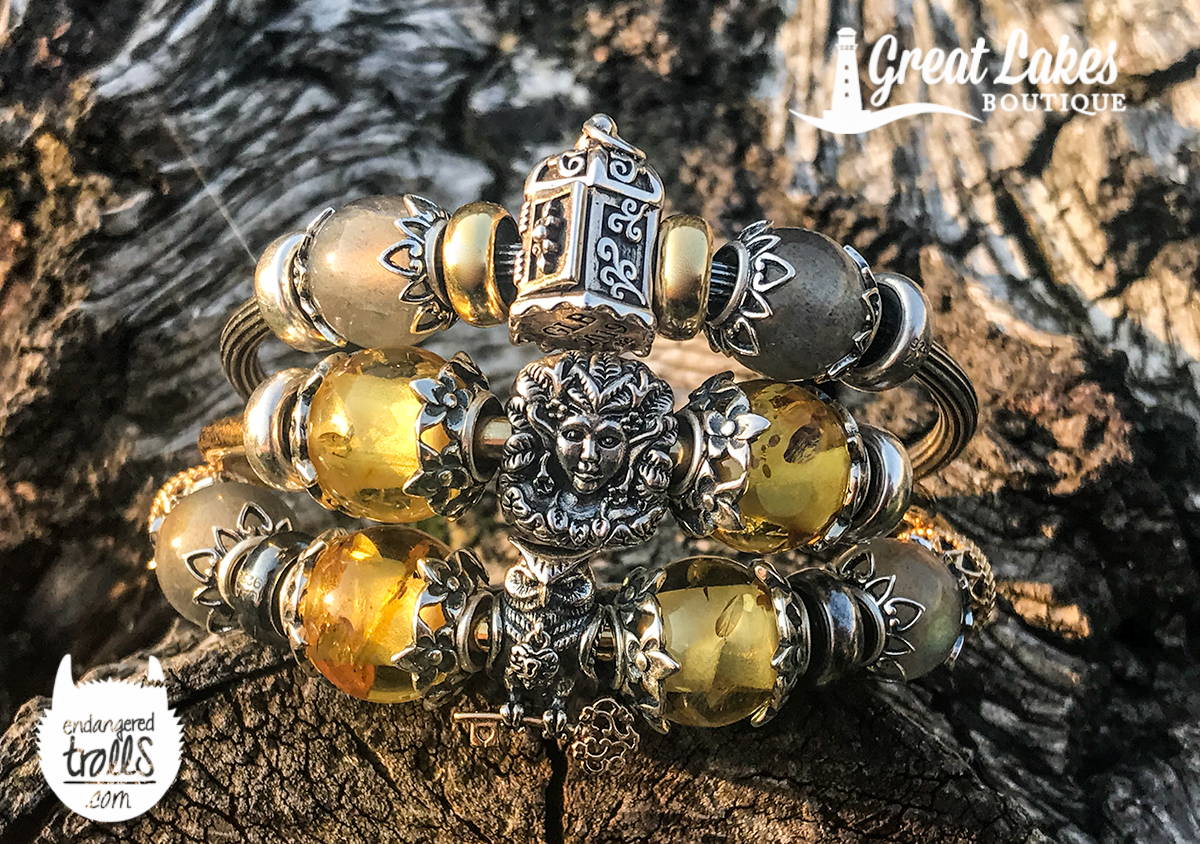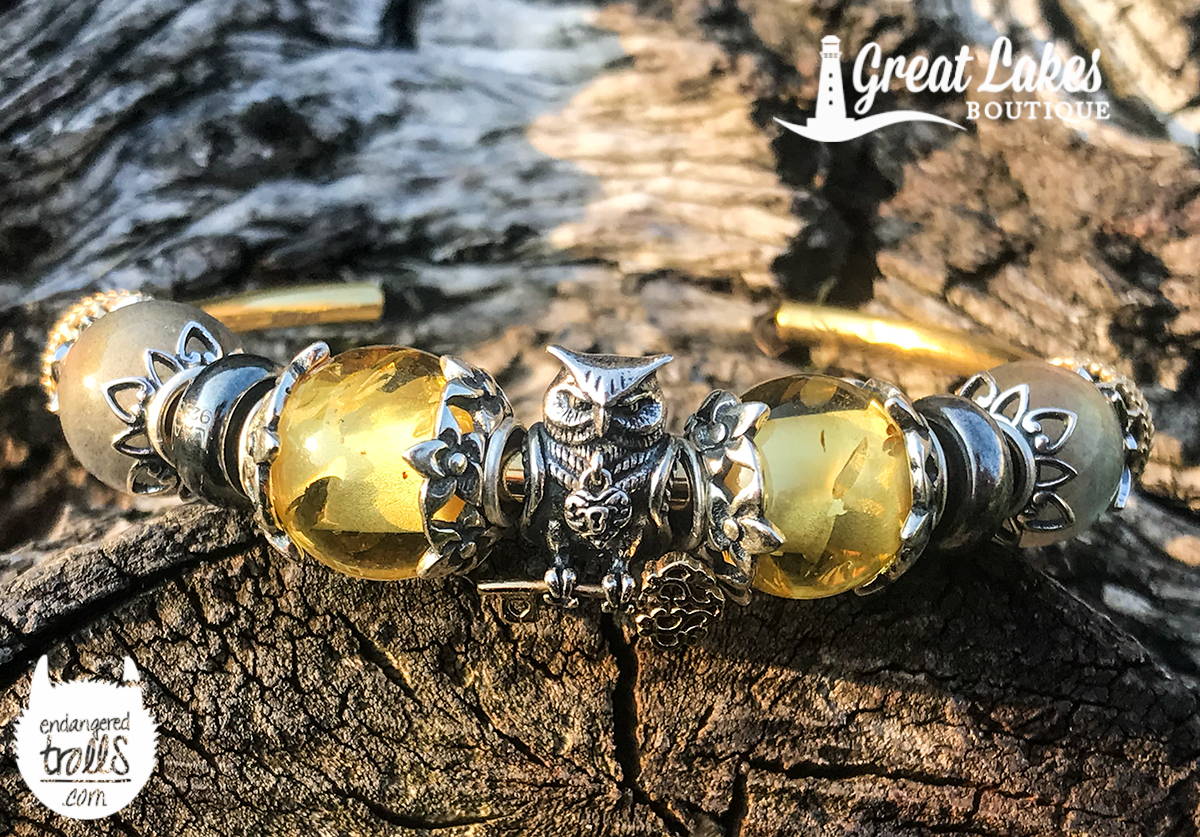 This bangle set is entirely themed around that last hour or so of sunshine when the light becomes so soft and beautifully diffused. It feels like fall.
The focal of this bangle is again The Palace of Amber Noctis and we're now just four weeks from Bead Bash on the Lake Fall 2019 and your chance to acquire the next set of event beads. (We happen to think they're some of the strongest yet!)
The very last of our Blooming Ambers are now live too.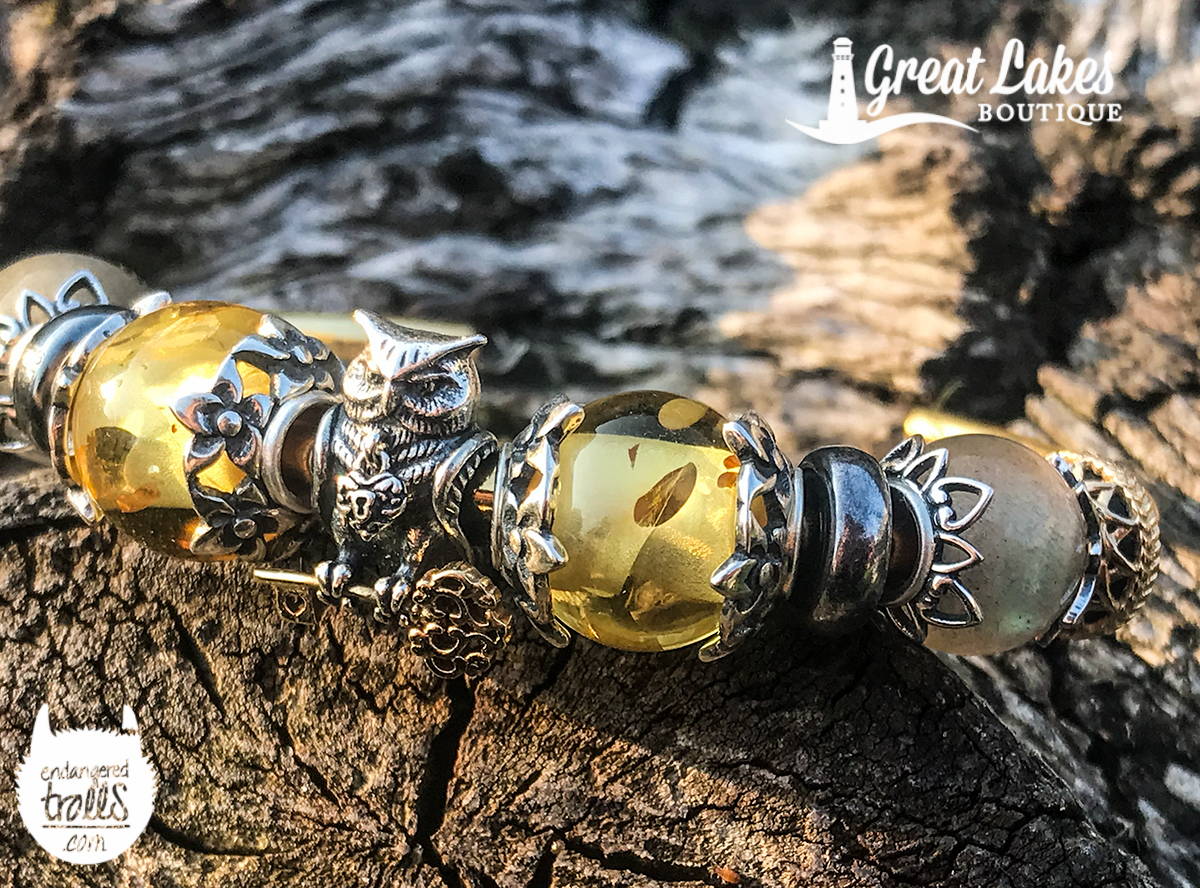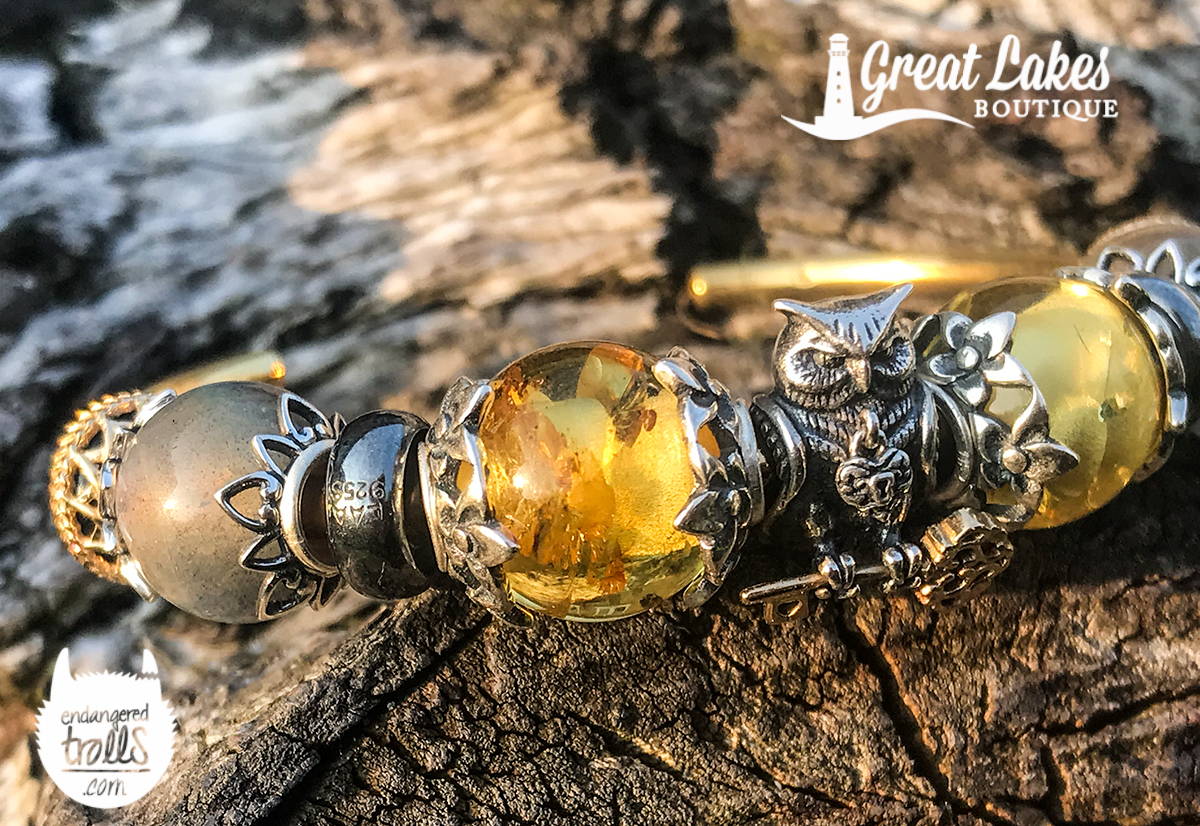 The contrast is The Palace of Amber Moon Flower, featuring a central labradorite stone. Again the very last of our stock is now live.
This focal is the upcoming Bella Fascini Light the Way and it fits so perfectly with the enchanted weekend theme.
(I love Noctis and Light the Way together. They just feel right.)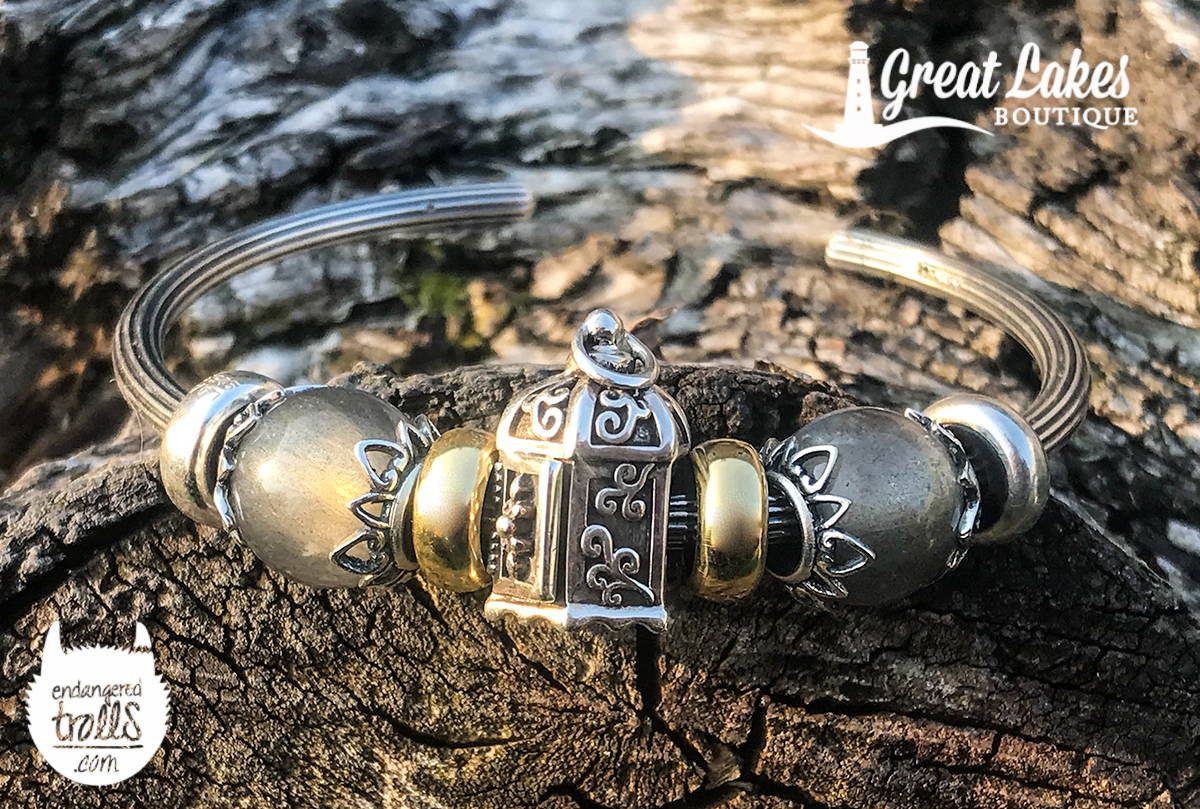 Once again I've quite deliberately avoided Moon Flowers with blue flash as I prefer the warmer tones for the fall. Blue brings something entirely different to the vibe.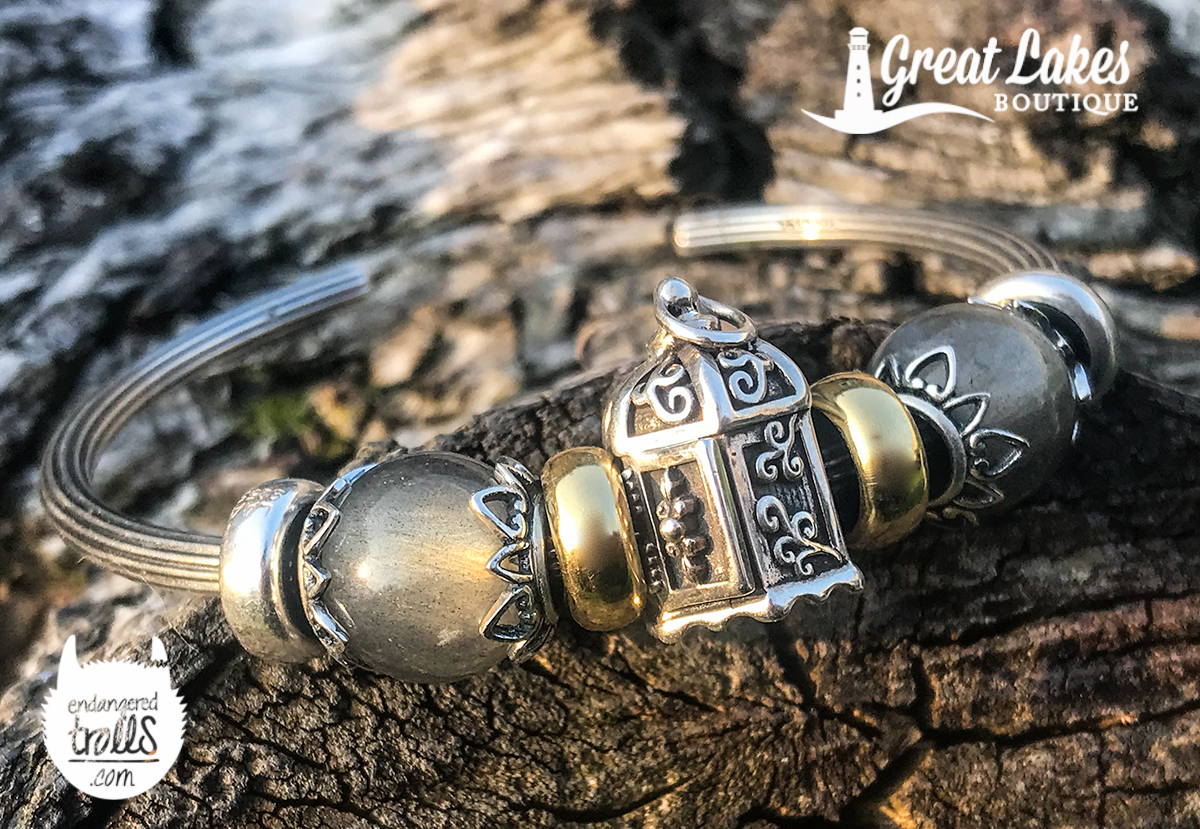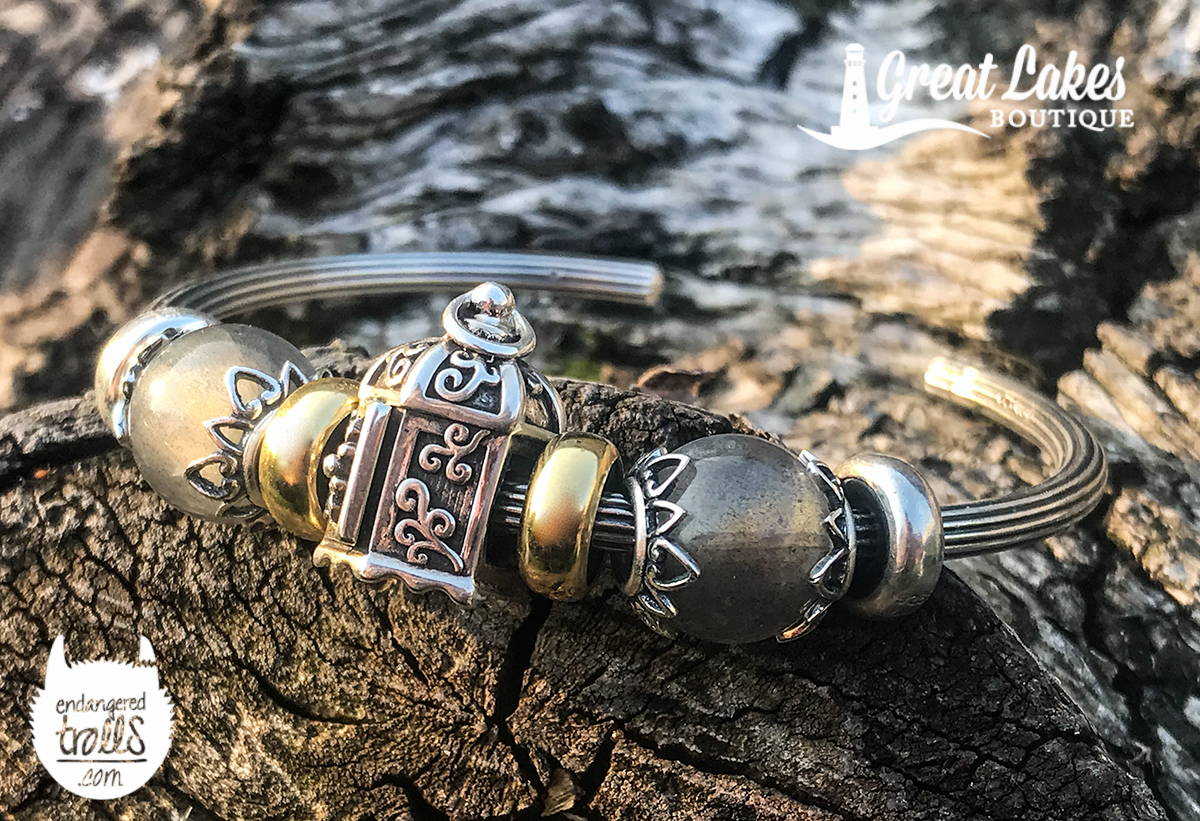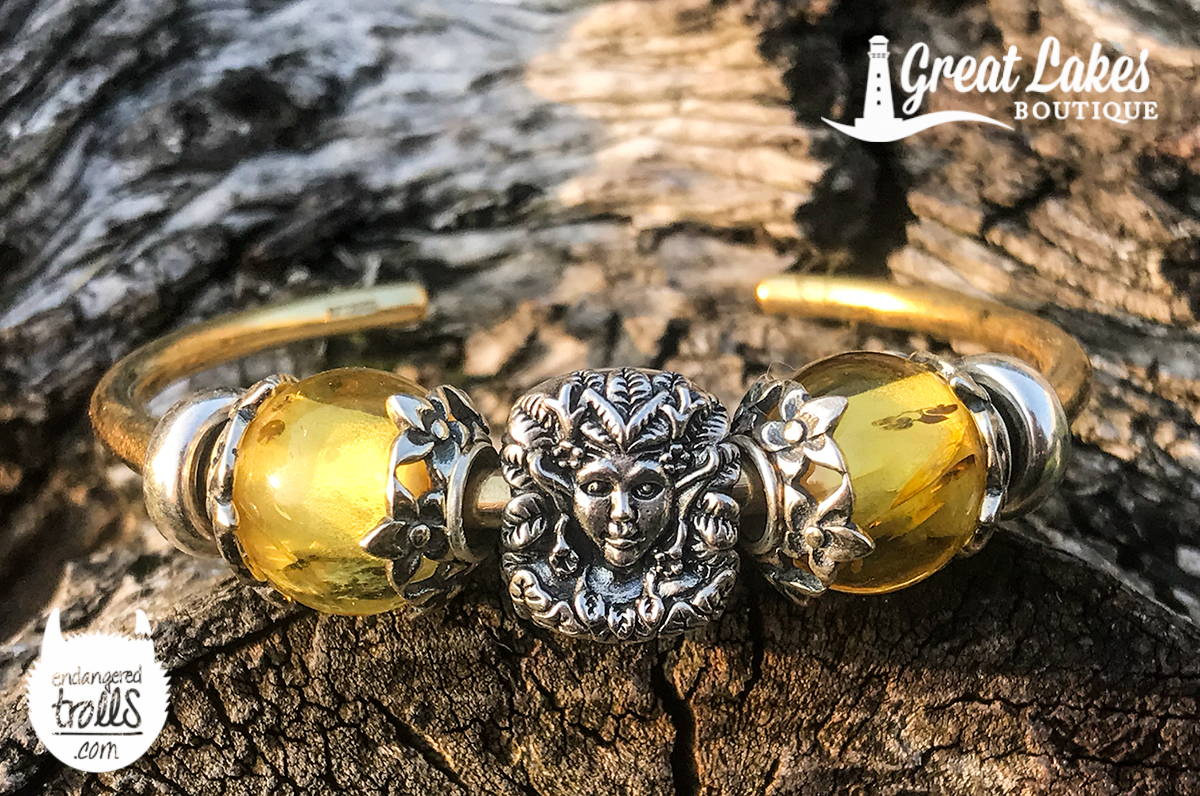 The third bangle focal is the Redbalifrog Green Goddess. She's watching over the changing of the seasons.
We're getting a little low on this stock now but you can still find her via the link above.
Finally the compulsory wrist shot. This is such a tranquil feeling combination for the fall and I hope you love it as much as I do!
You'll find a couple more images below demonstrating amber shimmering in the sunlight.