This charm bracelet blog brings a complete preview of the upcoming Ohm Beads OhmMyGod 5.
Today we're exactly six weeks from Bead Bash on the Lake Spring 2020. We're all so excited for this event. So far we've of course confirmed our two new brands; Thomas Sabo Karma Beads and Argo Studios. Earlier in the week we shared teasers of a new line of steampunk inspired beads, exclusive to Great Lakes Boutique and created by The Palace of Amber. Today it's time for the first event bead preview.
Launching on Friday May the 1st is the Ohm Beads OhmMyGod 5. This is the final chapter in this story and what has been an iconic series for us will end with this bead.
The fourth edition saw OhmMyGod go a little dark side. For this final installment the shrouded form returns, only this time he has new hope. Our battle worn figure is clutching a new born, wrapped in her very own wings.
OhmMyGod 5 is of course exclusive to Great Lakes Boutique and will retail at $60. This time around there are only two hundred of these beads.
The inventory will be split between in store and online. As usual there are no pre-orders and it will be first come first served.
Online listing times will be confirmed ahead of the event when we announce the full schedule. There'll be multiple listings spread across the event weekend.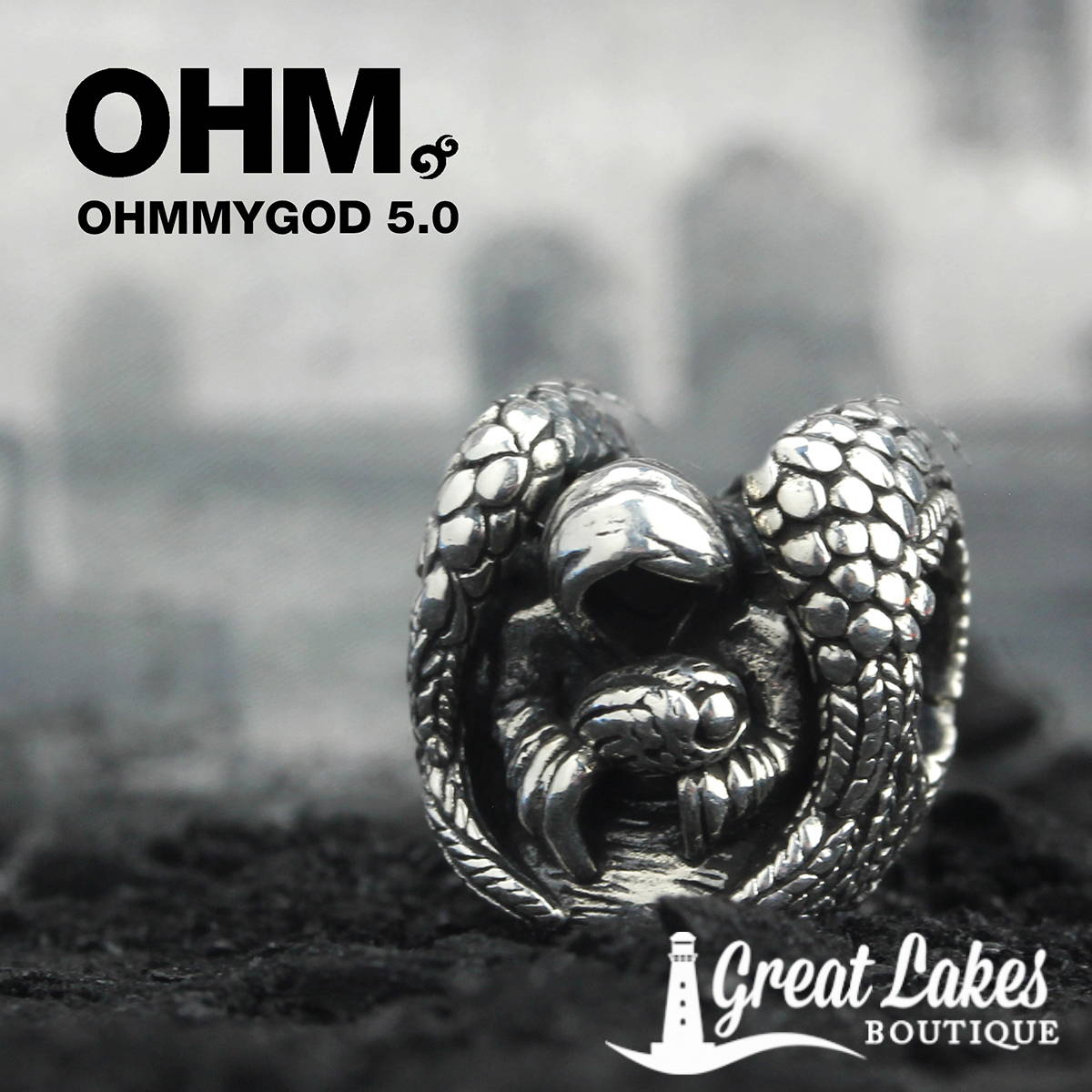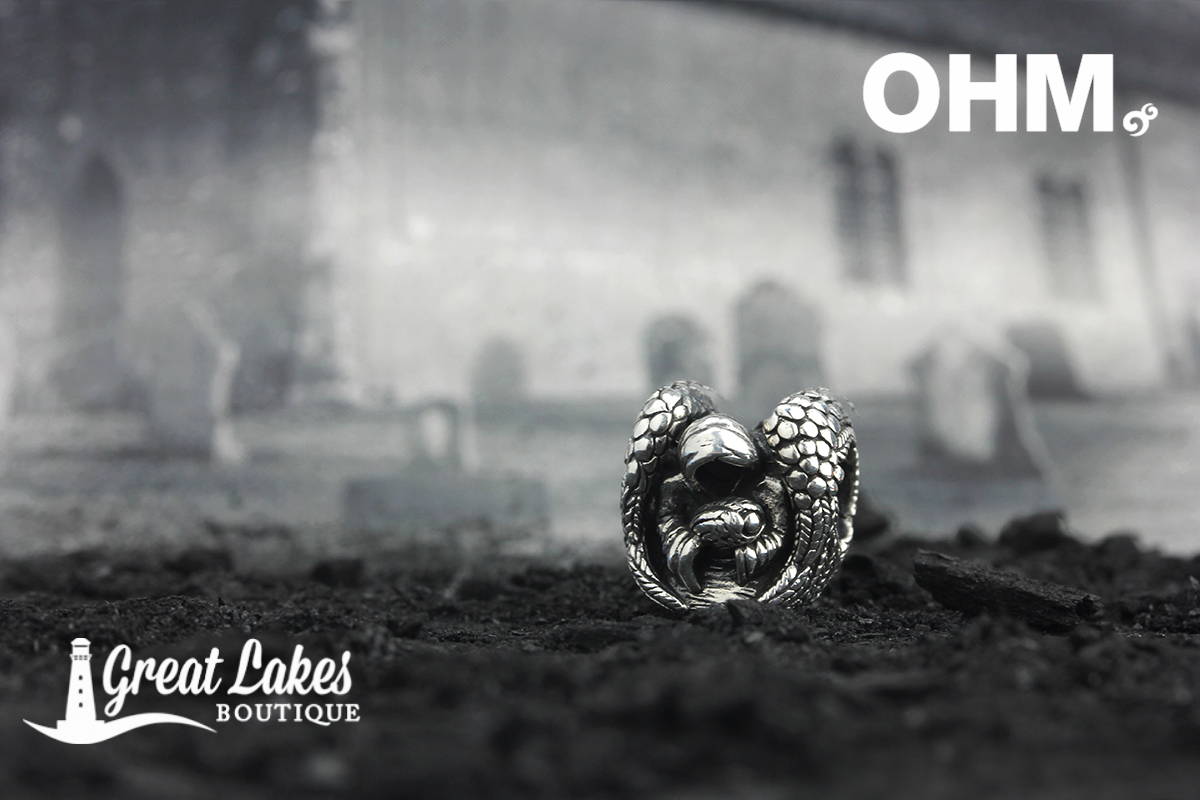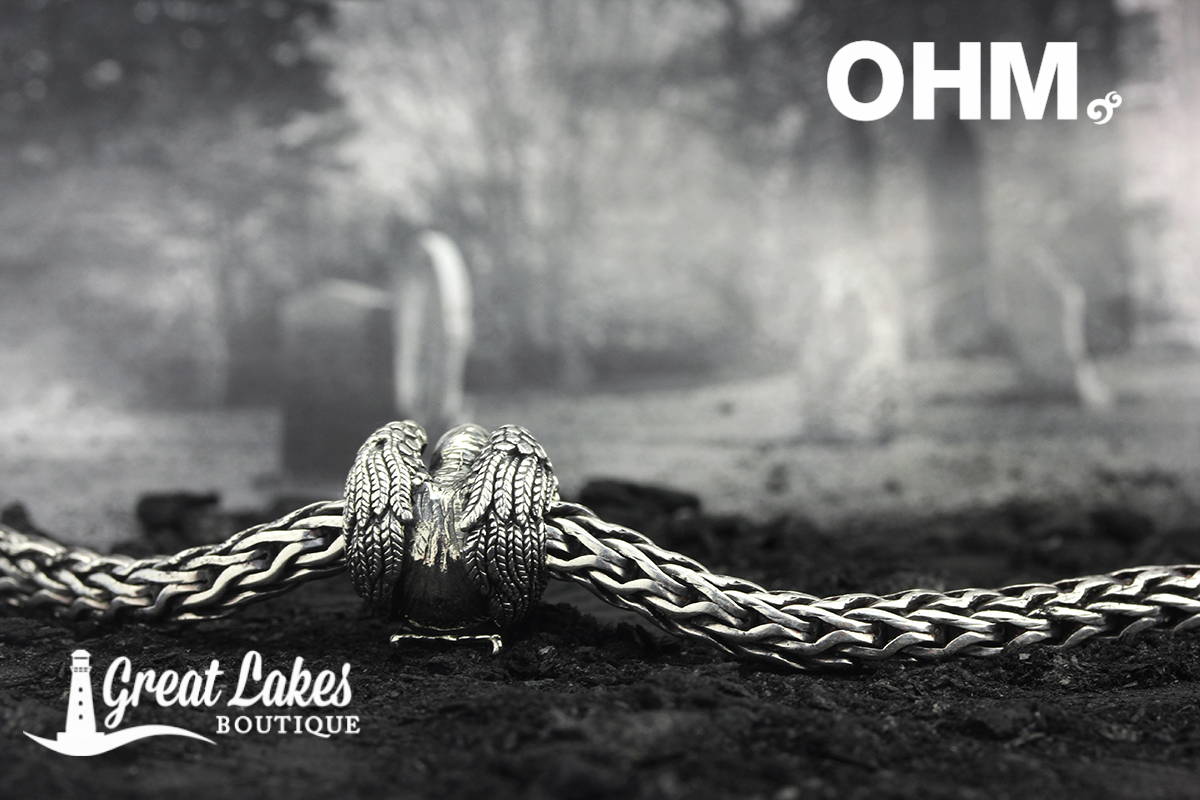 That means in just six weeks we'll be bidding goodbye to our beautiful OhmMyGod, though we're leaving him in a good place as a whole new story begins for him.
Following the announcement of OhmMyGod 5, the remaining few OhmMyGod 4s sold immediately. What remains of our stock of this line can now be found below
A note on Covid 19
We just want to reiterate here the same information that we have already published in regards to Bead Bash on the Lake and the Covid 19 pandemic.
We're of course acutely aware of the situation and we're monitoring the near constant changes. As the event is still six weeks away, we do not wish to make a decision regarding the in store portion just yet. Nevertheless due to the way our events operate, it's a very simple transition for us should we indeed need to host an online only event weekend. Once that decision is made, we will of course update everyone.
We are adhering strictly to all federal and state regulations in regards to Covid 19. For our e-commerce customers, absolutely nothing has changed. Orders are being processed. Shopping online and receiving mail is completely safe (as confirmed by WHO.) Some mail is traveling a little slower to certain regions as protocols are adhered to that help keep all of us safe. Please be patient for orders in transit.
Until then please follow all government advice. Stay home. Stay safe. Practice social distancing.