This charm bracelet blog introduces the first major release from The Palace of Amber for Fall 2019. We're proud to be introducing the beautiful and endearing The Palace of Amber Daydreambe(a)r.
I love this time of year so much. The sheer anticipation for the fall season is so intoxicating for me. A short time ago we debuted the first of the new season bead releases from The Palace of Amber and it's the oh so sweet Daydreambe(a)r.
These are amber cubes in an array of colors, all home to a super cute dreaming bear. Fall is the season that so many animals begin preparing their homes for the winter months, (remember to help where you can) and this is such a perfect additional to those autumn bracelets.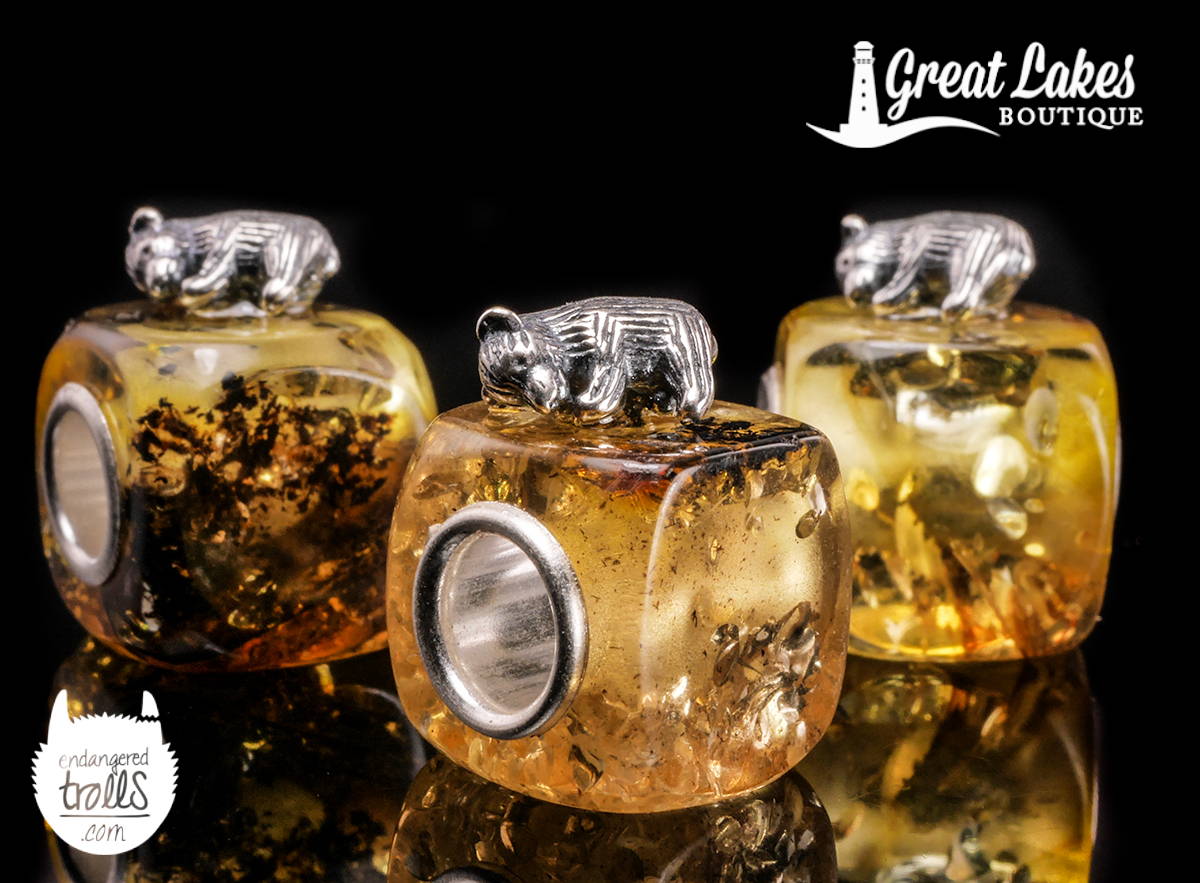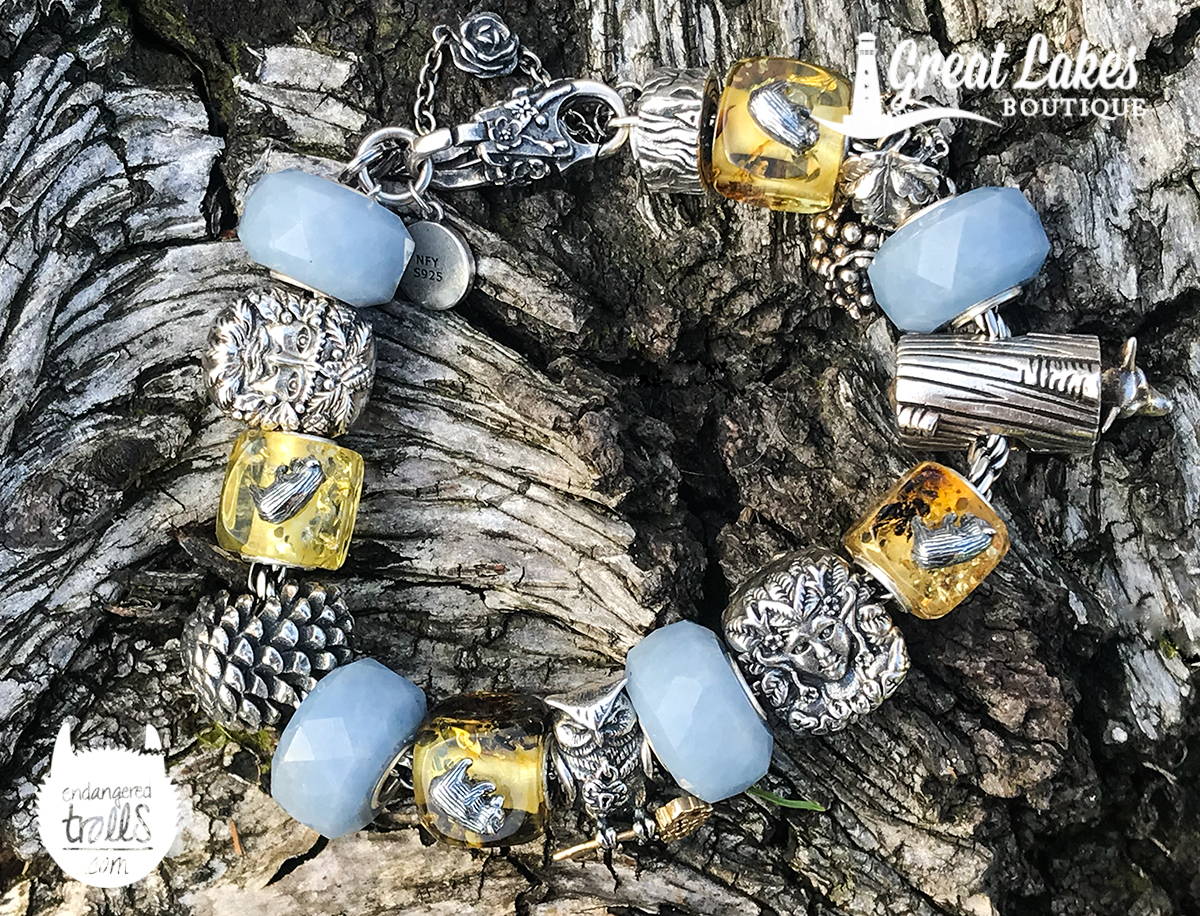 This is a color scheme I've been experimenting with recently and it has actually featured here before but in a different fashion.
The blue stones are The Palace of Amber Anzolite which is hitting one of the key color trends for the fall season.
It's also seasonally appropriate in my opinion as it's so reminiscent of autumn skies; not quite the bold blue of summer, but a little cooler and more muted. The good news is we also just had a small restock of this stone.
If you prefer slightly paler blue or a different texture, opt for The Palace of Amber Blue Lace Agate. It's an icier blue with beautiful layered textures. For reference I am aiming to compile a whole catalog of stones here at GLB, with comparison images, but it's an issue of how to implement that at the moment.
The Palace of Amber Noctis is the focal bead and do remember it will launch for Bead Bash on the Lake at the end of September. This is such a strong design for so many themes and we're hoping you'll all love it as much as we do.
There's a lot of my favorite fall silver beads on this combination, many of which are from Redbalifrog including the Pine Cone, Green Goddess (exclusive) and Fox in the Log.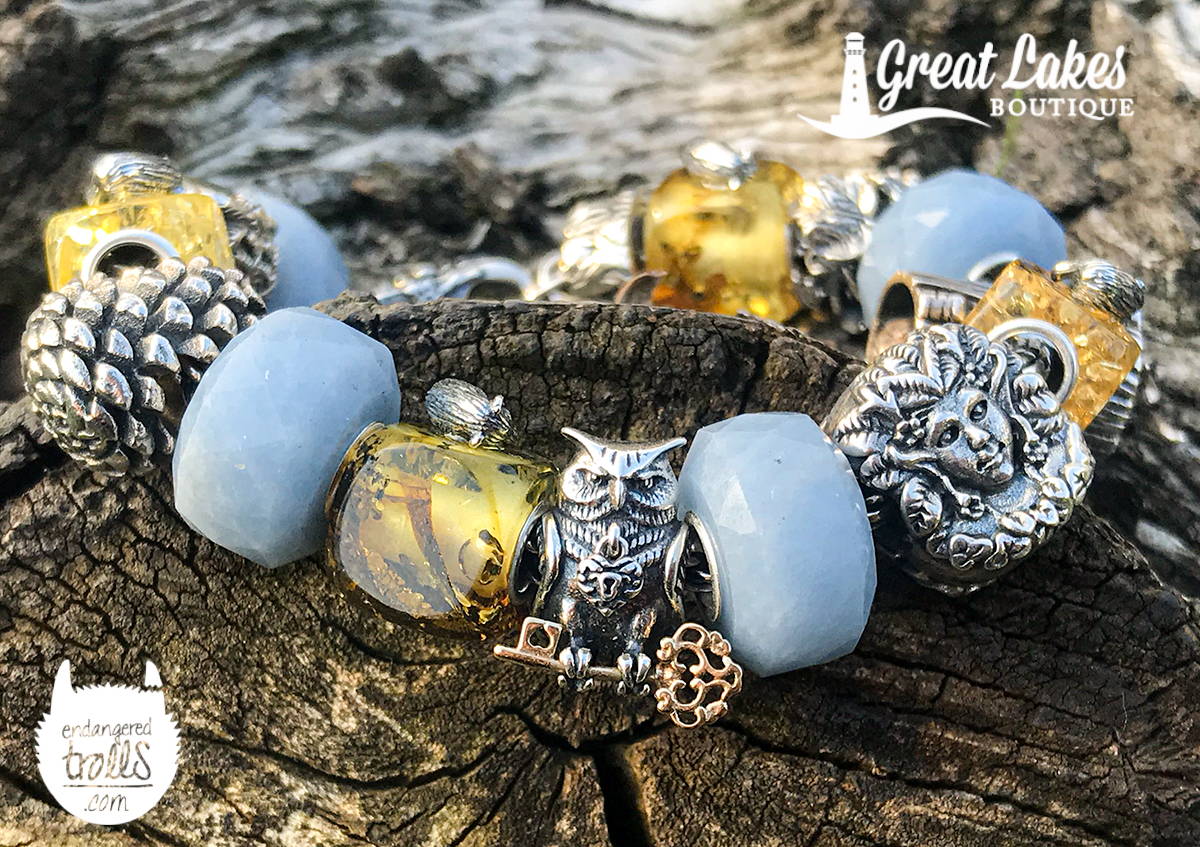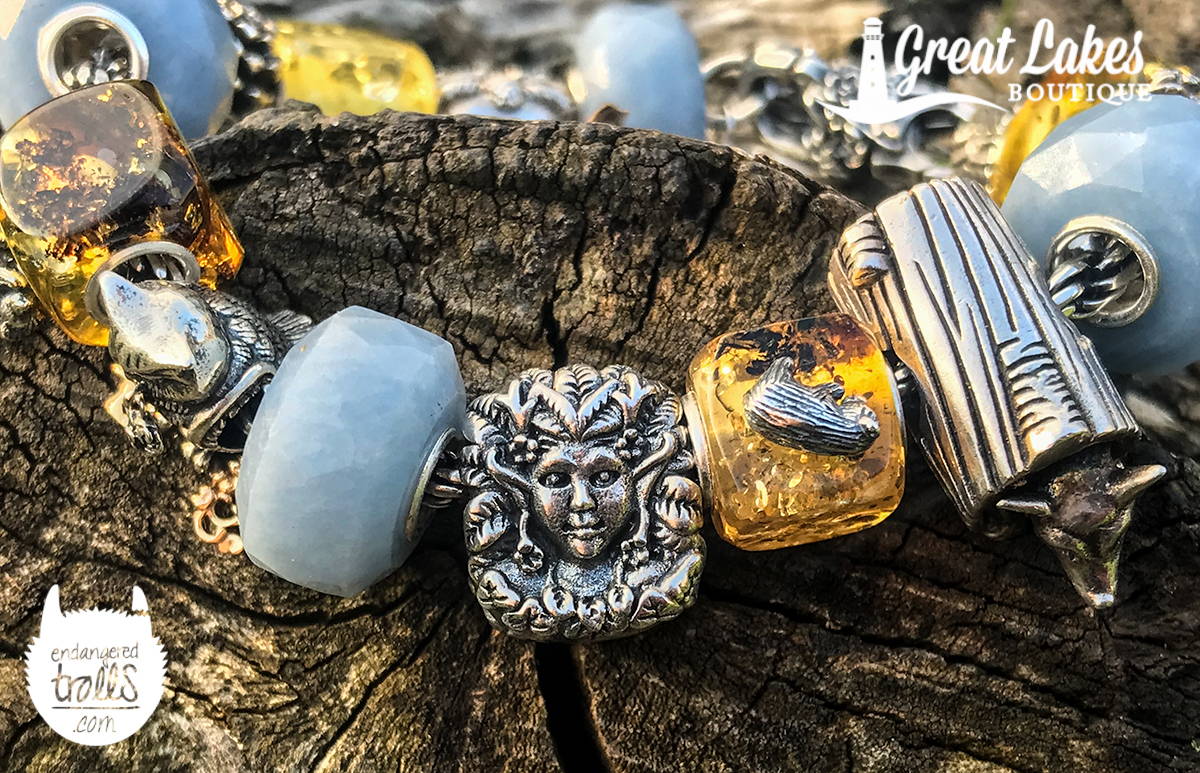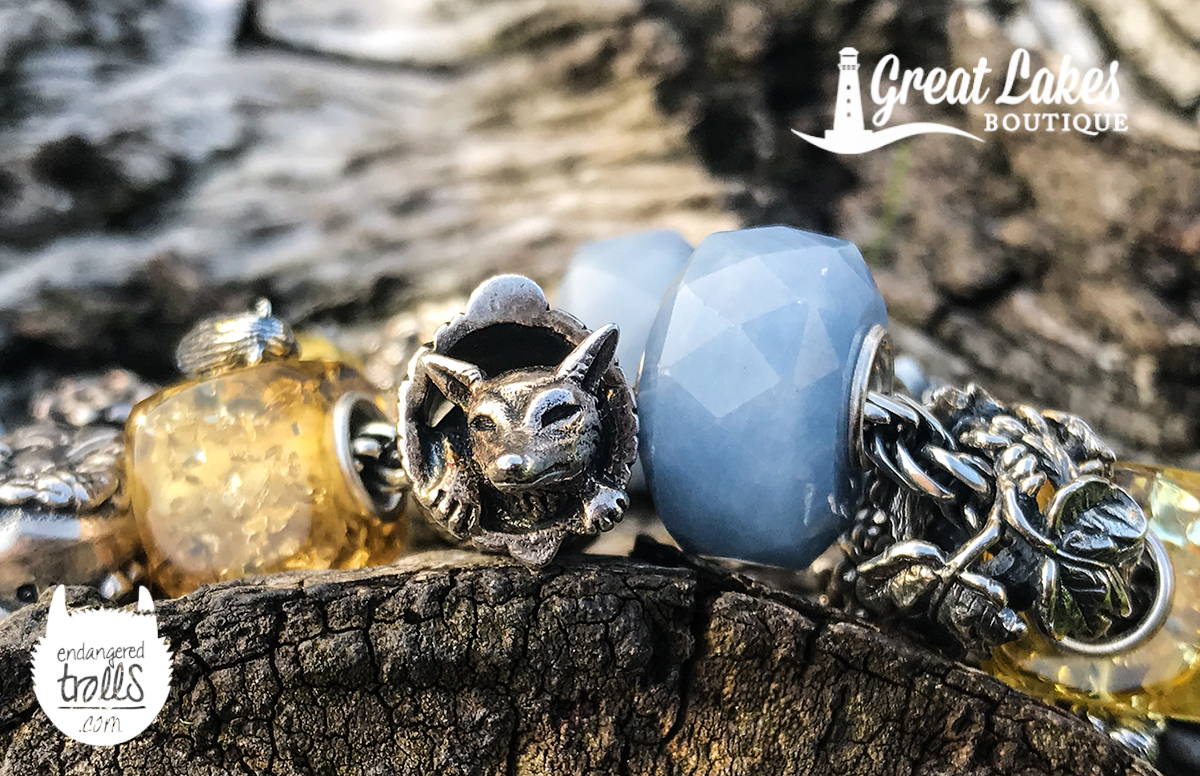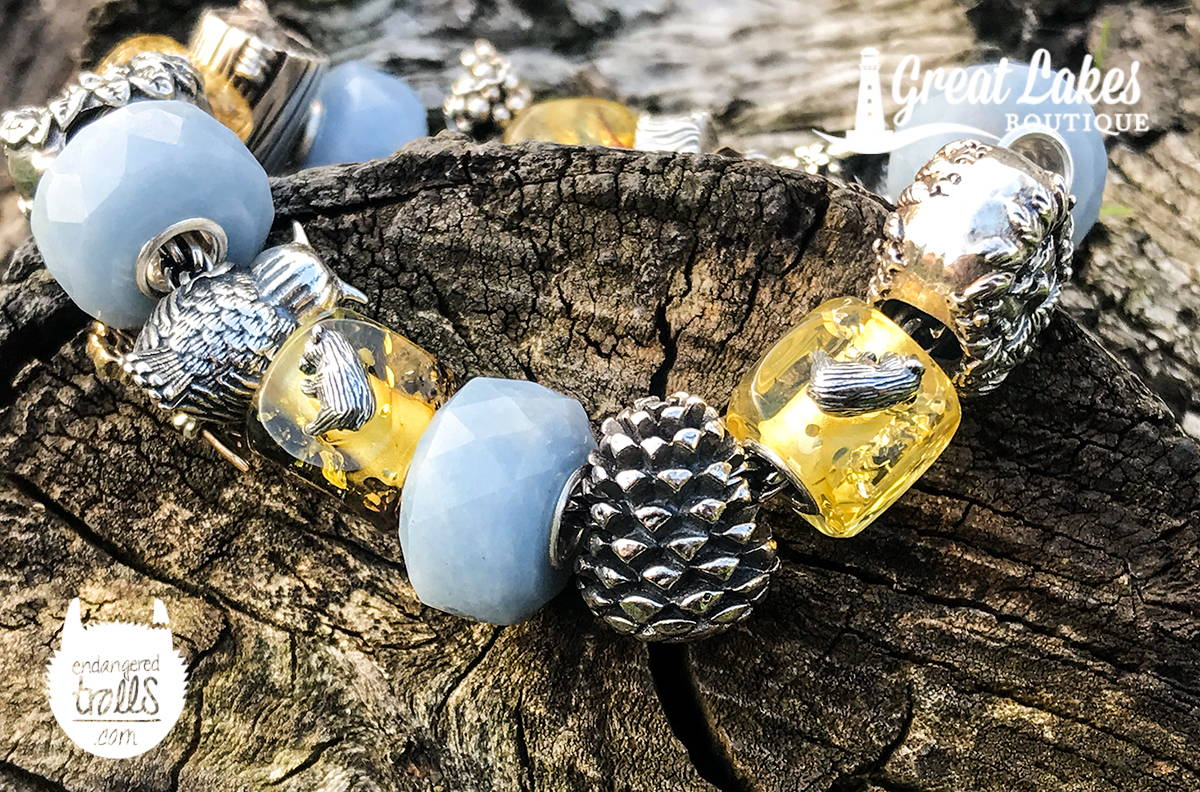 Part of the reason I love so many of the Redbalifrog autumnal beads is because of their realism. Nothing in this line really gets made overly cute. There's no over sized eyes, no strange shape to make animals appear rounder than necessary. I appreciate that about the brand and always have.
The sleeping bears on Daydreambe(a)r are incredibly lovely. They give a real sense of animals preparing for their winter hibernation.
Amber tends to make me think of fall anyway and I've always preferred organic materials to glass on my autumn bracelets.
For those of you with the Trollbeads Wings of Amber, these play so well together. There's something adorable about bumble bees and napping bears.
Finally below you'll find a few on the wrist shots.