This Trollbeads blog brings a preview of the upcoming & limited edition Trollbeads Poinsettia Bracelet & Trollbeads Poinsettia Wish Bracelet.
It's been a really exciting time for Trollbeads collectors and there is a lot to look forward to as well. Last week we saw the preview of the Trollbeads Winter 2021 collection, named Evergreen Divine.
Launching just one week after on November the 12th is the limited edition Trollbeads Poinsettia Braceletand Trollbeads Poinsettia Wish Bracelet for Christmas. Two slightly different bracelets.
The first bracelet set (the Poinsettia Bracelet) features an exclusive lock, glass bead and silver heart design, alongside the chain. The retail price will be $149. Meanwhile the Trollbeads Poinsettia Wish Bracelet, pictured here, has an extra silver piece called the Heart in Star Tassel. This version will retail at $187.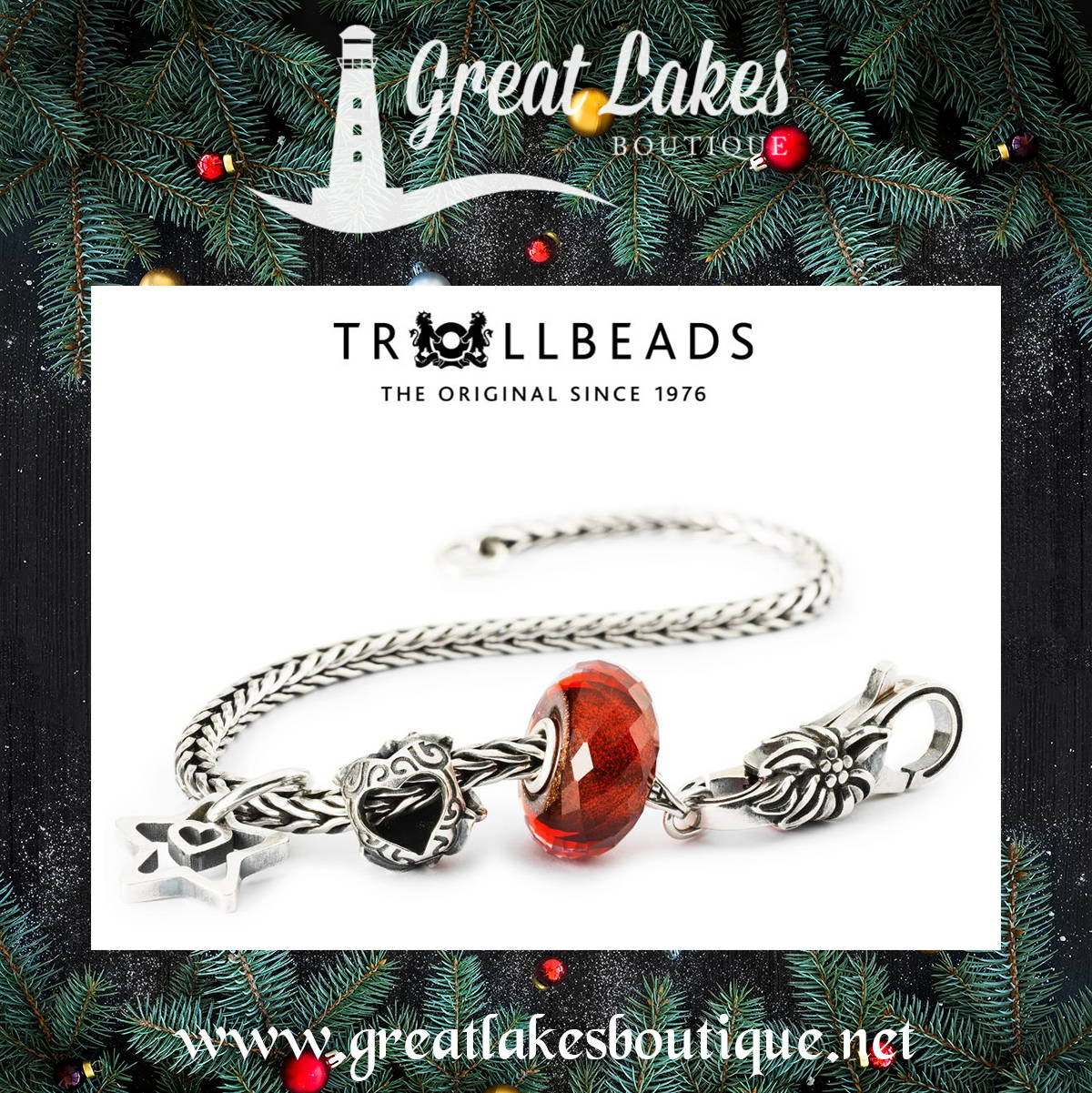 The two different versions are pictured below. For those gifting bracelets for Christmas, this allows you to choose between the price points which is a really interesting idea.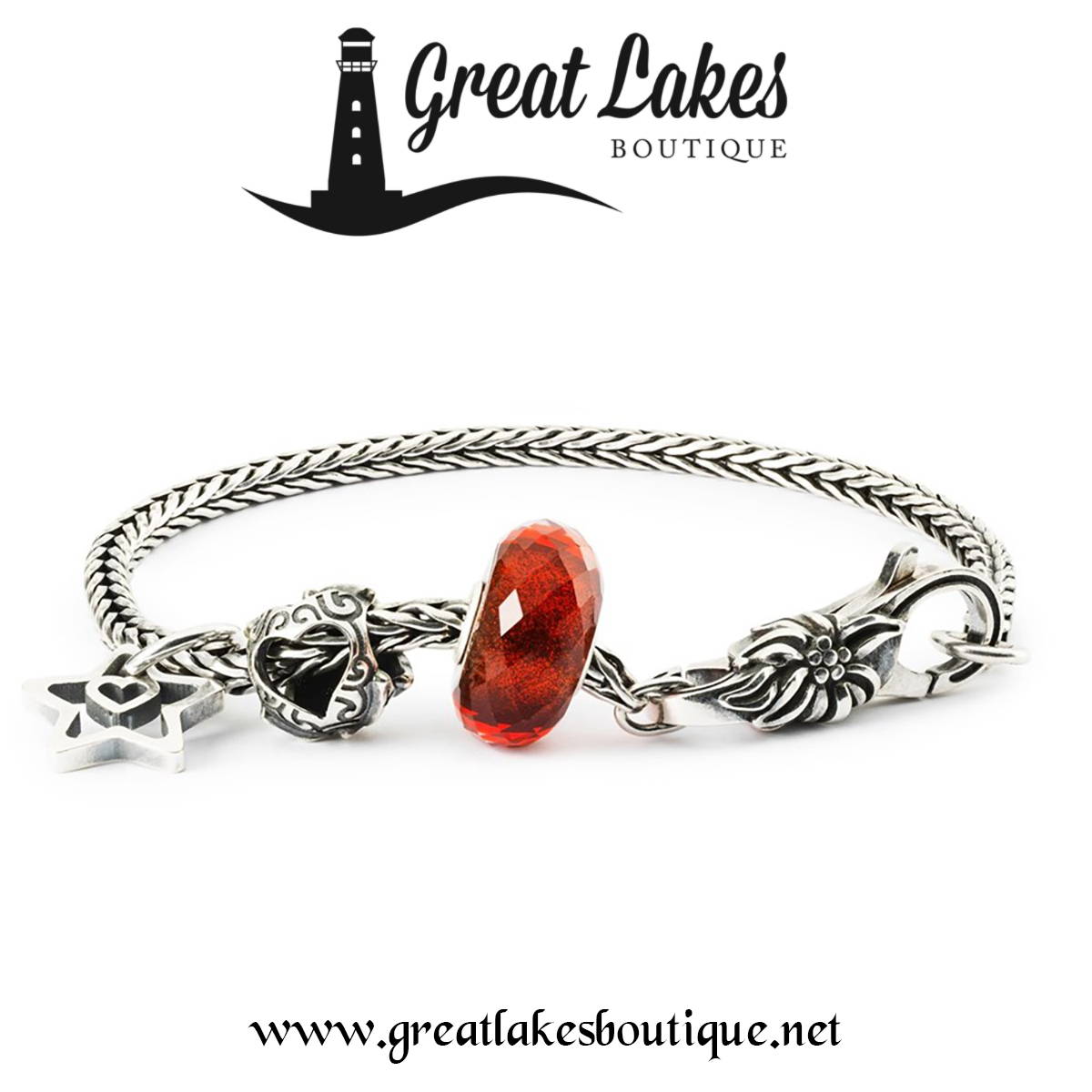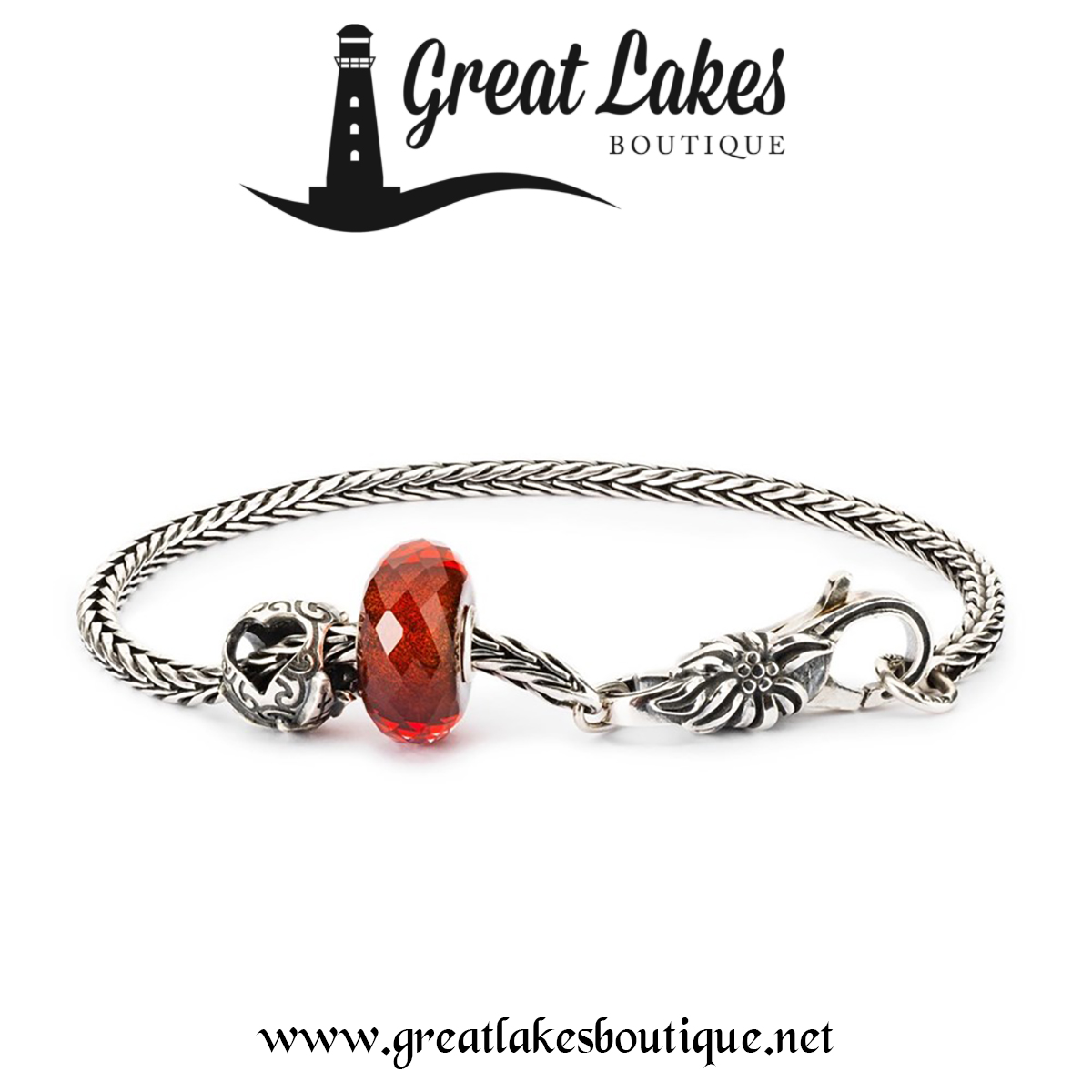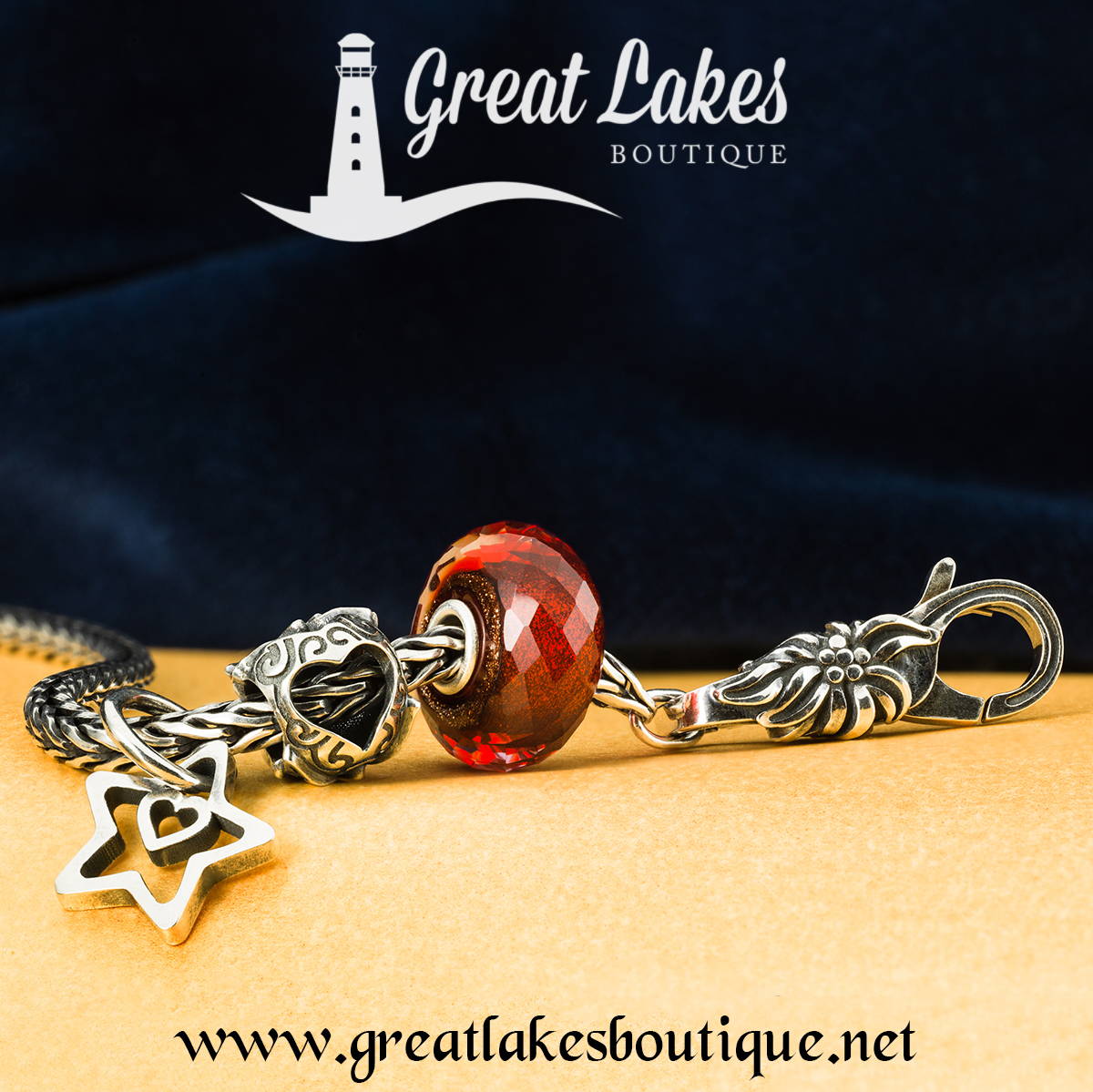 The glass bead here looks similar to the limited edition Trollbeads I Love You from Valentine's Day. Where I Love You had a copper base with a cherry colored overlay, the poinsettia glass appears to be a true and very festive red. It's difficult to see from the stock image alone but from this image you can just glimpse what seems to be that same rich chocolate glitter core. If you loved I Love You, I think it's quite certain that you'll like this glass too.
Though the glass undoubtedly draws the eye, the lock is also quite amazing. It features the distinctive leaf shape of the poinsettia. The Heart Shaped bead on both of the bracelets is openwork with an ornate scroll. On Poinsettia Wish is then the small star tassel which is so cute!
I really like what Trollbeads have done with their winter season releases. We have Evergreen Divine which is clearly a celebration of the season rather than the holiday. This gives more versatility as the Christmas period is actually just a few days versus the winter in it's entirety.
Then we have the Poinsettia Bracelet & Poinsettia Wish Bracelet which are so beautifully festive but without treading into the cute territory. They also hit two different price points which makes them ideal for gifting. Of course there is nothing wrong with cute Christmas beads and in a way it's difficult not to love them but this bracelet will be wearable far beyond Christmas and will look beautiful through January and into the Valentine's Day season.
In that sense they've created a season of releases that should cater to most tastes.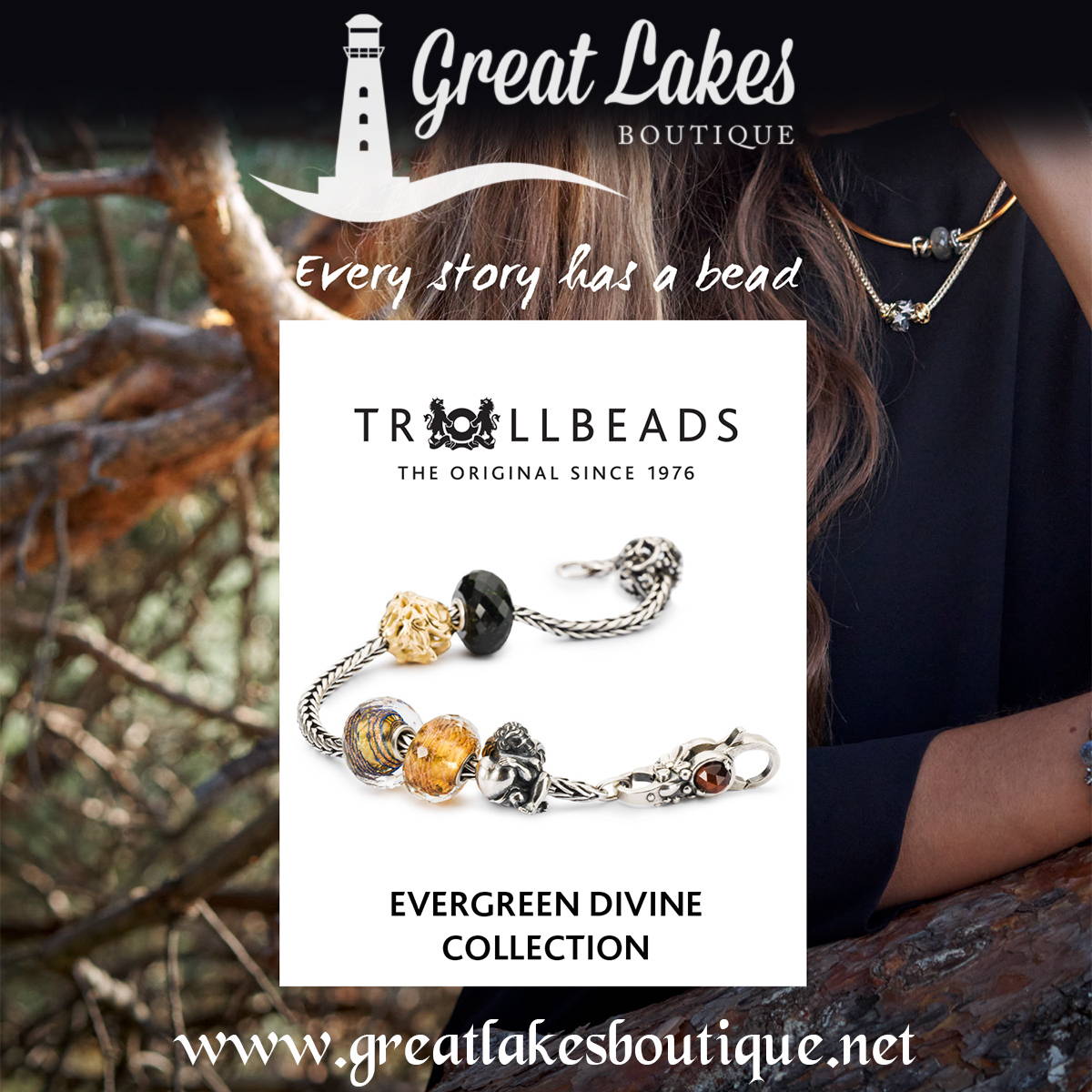 This also doesn't account for what could be an incredible release; the Trollbeads Black Friday 2021 bead. I have to confess when I first saw Poinesttia Wish I did wonder if this was for Black Friday. Going back a few years when the Trollbeads Wishful Sky Bracelet debuted, the Black Friday bead was then Shimmer Royal which coordinated so beautifully with the former. I can't help but wonder if we might get treated to a similar format this year. There's no doubt this style of glass is popular given how fast I Love You sold out. Could we see a coordinating Black Friday bead? Looking at how luscious the poinsettia glass is, I'm already hoping so.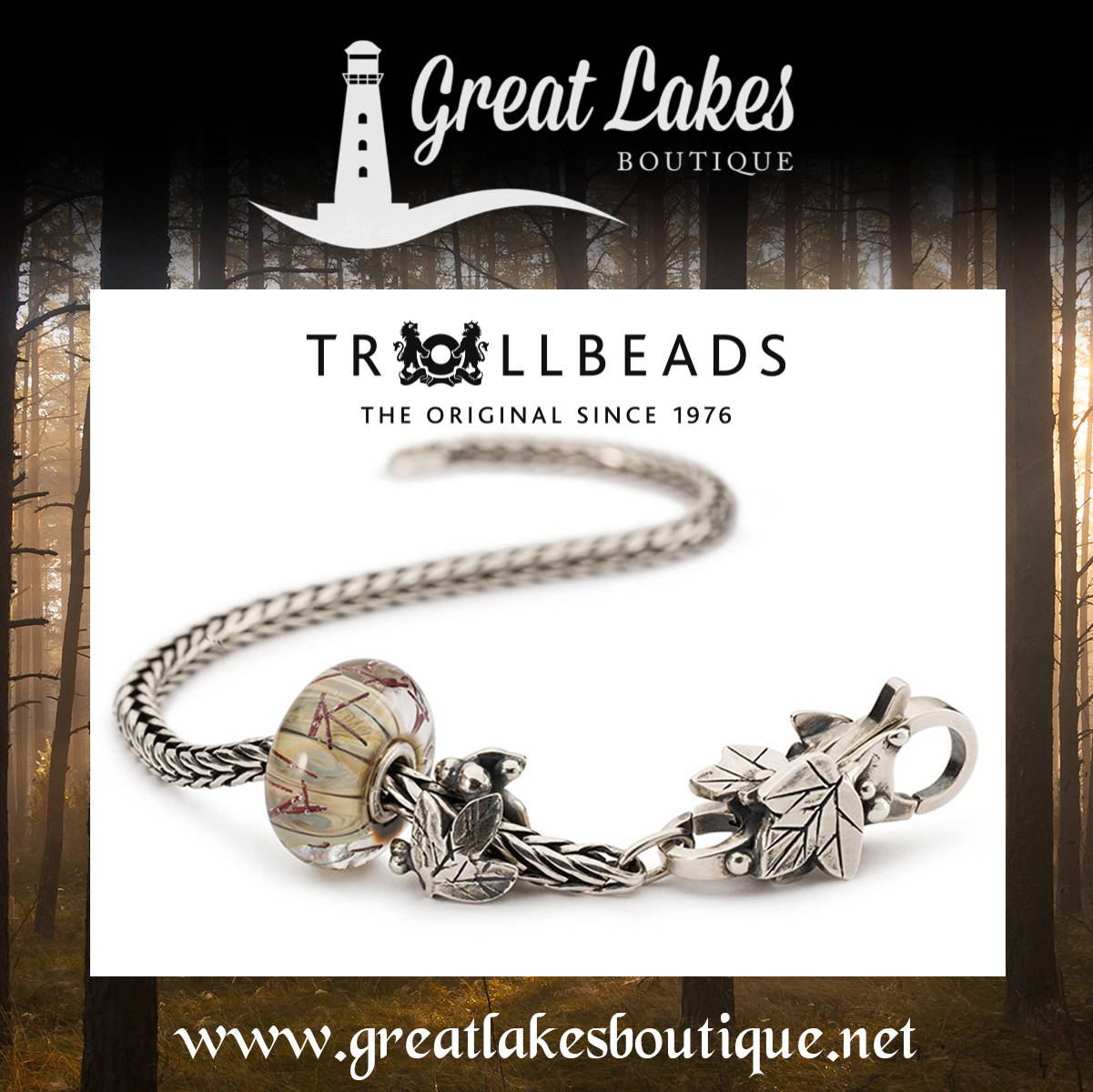 Today however saw the release of the limited edition Trollbeads Woodland Bracelet. It has a completely different vibe to Poinsettia Wish and yet in it's own way, it's just as lovely. It's far more organic and a real must have for fans of the fall season. The lock and the silver bead would look quite lovely on Christmas bracelets too so there's also the possibility of layering those with Poinsettia Wish and perhaps switching out the glass for the festivities.
The Woodland Bracelet will then look lovely into the spring season too as there are shades of green in there too. There'll be a little more inspiration for this bracelet over the course of the weekend.